FOODelhi aka FoodDelhi started as a small food blog. The founder Karan Marwah was struggling to find his niche when suddenly, one day in March 2015, he changed his working Blogspot page to a domain called 'foodelhi'. He also made a corresponding Instagram account with the same name, on which amateur food (which have now taken a more professional shape for the better) pictures from some of the most amazing places to eat in Delhi. The little did he know that he'd soon go on to become on of the more renowned food bloggers in the Delhi.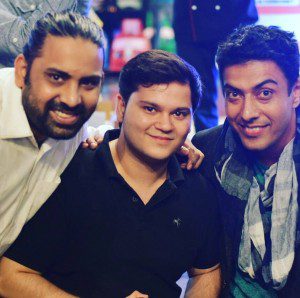 Slowly and steadily, the name FOODelhi became synonymous with crazy food recommendations. Today, it is a lot more than a food blog. Foodelhi is now an online magazine covering some of the best recreational options for not only Delhi-ites, but also for people from all around the country.
Come join FOODelhi (some people also call us FoodDelhi) in this visual treat that you'd surely want to translate into a physical one, by visiting the places we recommend, eating the dishes we write about and also, experience the best of what lies in this City and Nation of many surprise.
We now cover Restaurant reviews and stories, menu launches, restaurant marketing, editorials, food and lifestyle blogs and of course, the best of Travel in India.
Follow us on