In the hills, everything tastes better. More so when you're served piping hot Pizzas & waffles with vanilla ice cream and chocolate sauce.
As the Mussoorie mall road clouds itself amids the noise of never-ending honks, there is a place even more beautiful and a lot more peaceful. That is where we had these steamed Momos along with some very delicious waffles and decadent shakes. Now the place isn't that unknown and fairly popular but still we hope that it gets saved from the high level of commercialization the hints of which have already began to bloom as the place now has a private parking which costs Rs. 100/-. Nevertheless, enjoy the visual treat as we share our food Experience at Chaar Dukaan, Landour Cantt. Mussoorie.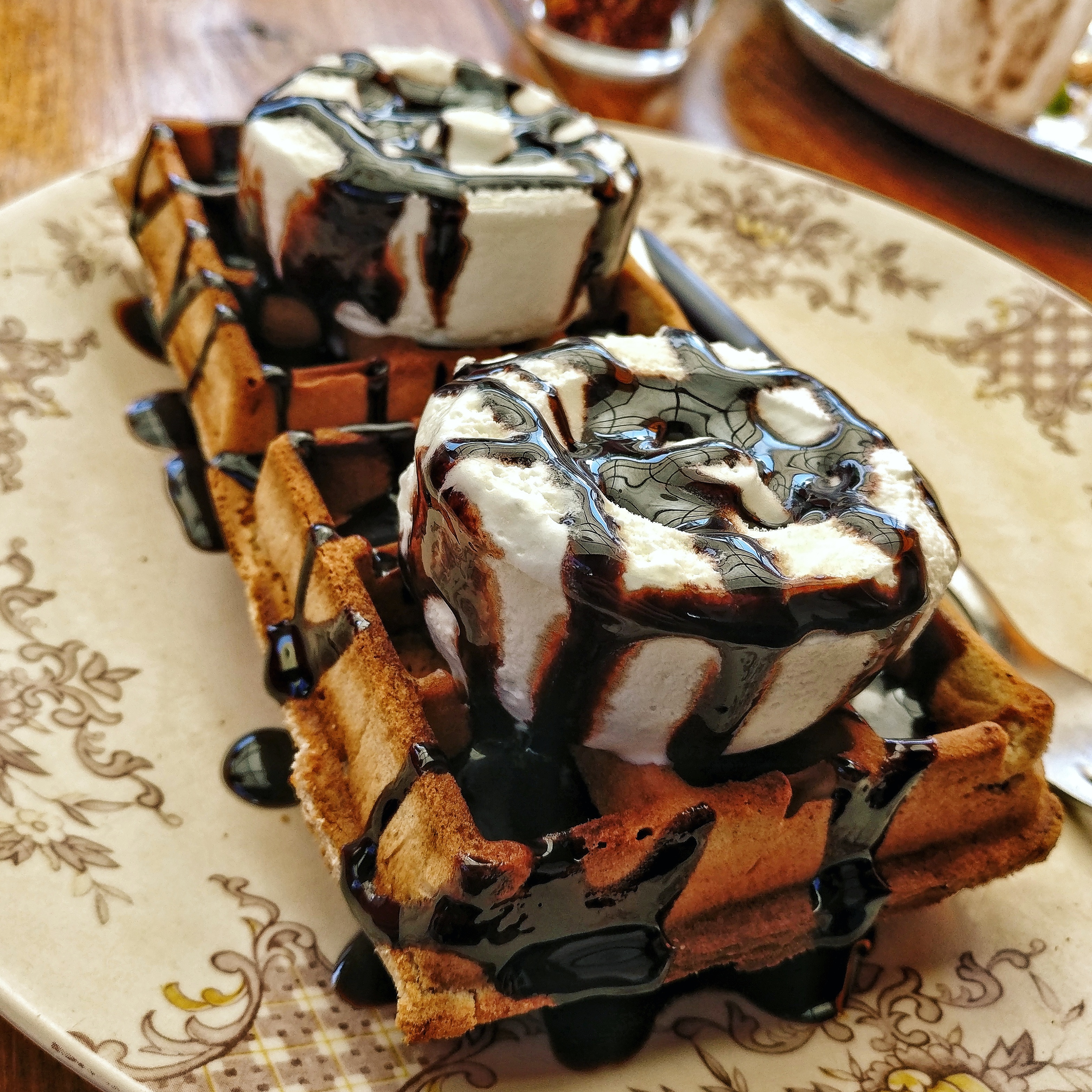 Had this amazing dish at Tip Top Tea Shop (a very old name known for serving yummy Maggi, pizzas, shakes and what not) in Chaar Dukaan, Landour Cantt. Mussoorie. Around half an hour drive from the Picture Palace, the place is a must visit if you're looking to escape the hustle and bustle of the mall road.
Also Read; Hidden Gem for Indian Food in Haridwar.