In our city, Dimsums have suddenly soared high in popularity with the availability of some superb options at some of the best Oriental restaurants in Delhi. Not only restaurants are coming up with innovative styles and ingredients for these tiny delicious steamed pockets, but some like 'Asia Seven' in Ambience Mall Gurgaon are taking them to the next level by the introduction of some never before seen variants.
The on-going Yum Cha festival at Asia Seven leaves you spoilt for choice with their range of scrumptious and fresh dim sums, and of course, soothing and detoxifying herbal teas. Each type of Dimsum is intricately created to present something new and delicious on the table. Not only the dim sums look perfect, they taste equally good.
Here is a gallery of some of the tastiest at the
Yum Cha Festival at Asia Seven;
The first one totally deserves the spot. The Cheese in Chili Oil, an artwork of a dim sum filled with gooey melting Philly cheese that takes over your taste buds at the first bite. A mesmerizing experience with the fusion of chili oil, cheese, water chestnut and finely chopped shitake mushrooms. Even though I was supposed to be watching my diet, I went ahead and called for a repeat of the basket. Highly recommended for cheese fanatics.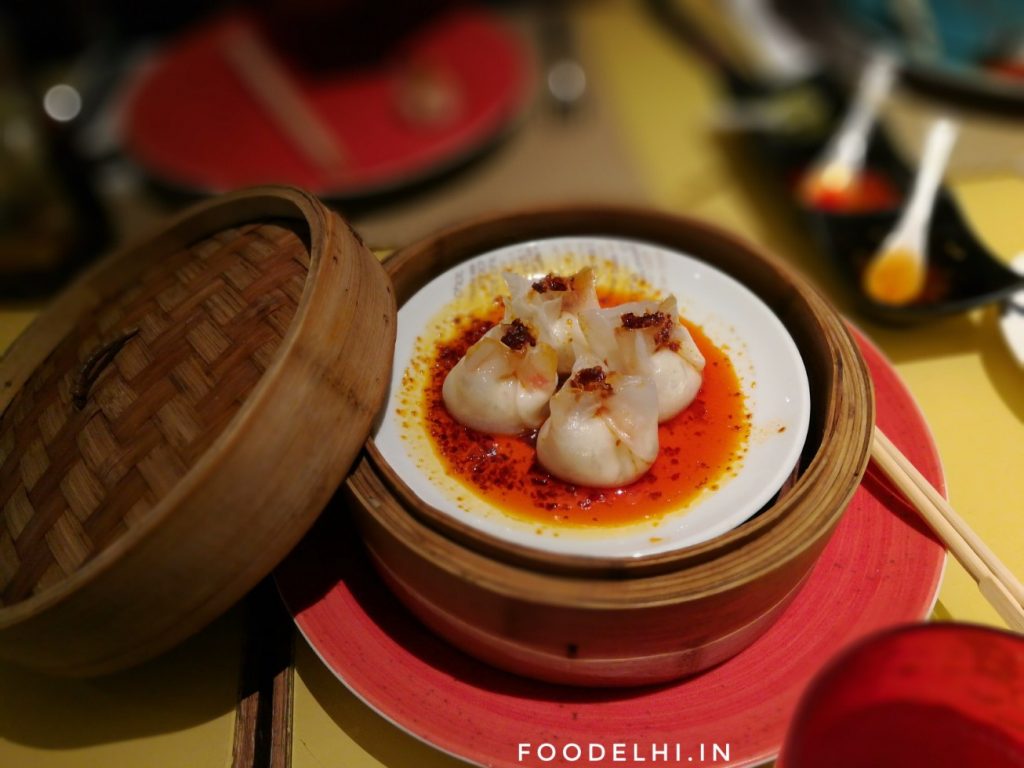 Prawn dim sum in Hot Yellow curry was another flavor bomb from the dim sum spread. With the flavors of assorted Thai herbs, coriander, chilies and with a filling of fresh prawn meat, this curried dim sum was thoroughly enjoyed. For Vegetarian foodies who love thai flavors, they have the amazing Spicy Asparagus Dim sum.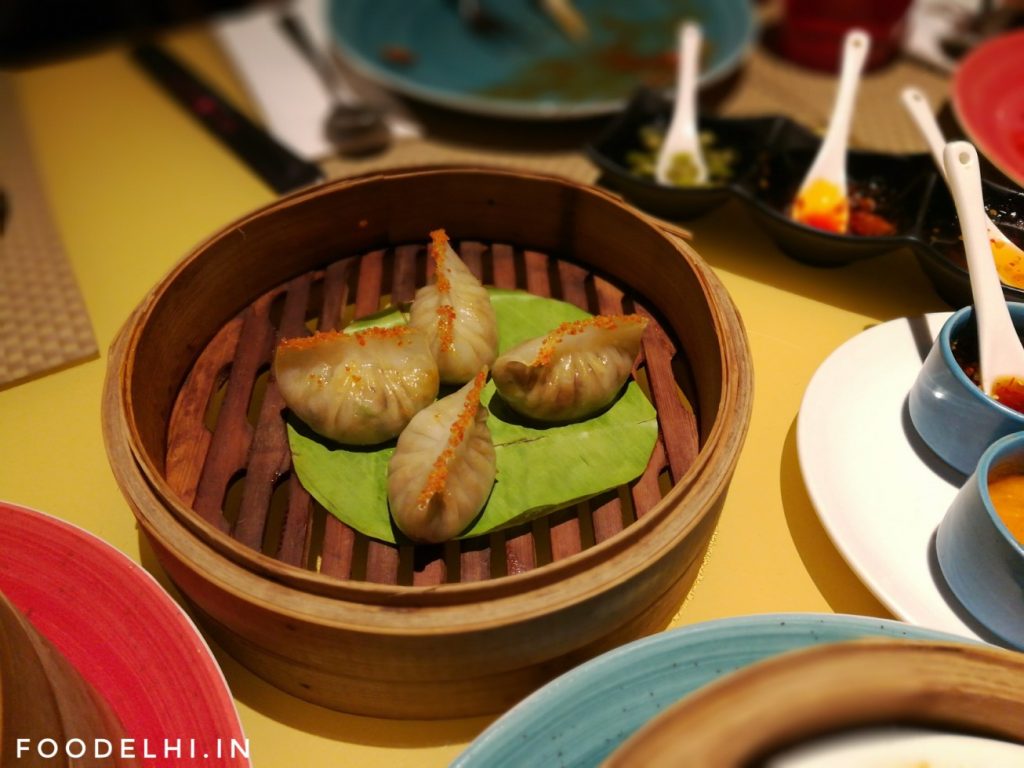 The innovative broccoli almond dim sum, though a little mild in terms of the flavors, definitely has a nice combination of ingredients (I had never tasted a dim sum filled/topped with almonds, or even with broccoli as a matter of fact). The amazing fusion of ingredients is again seen in the Sweet and salted taste of the brilliant crystal Duck and cherry dim sum, with a filling of roasted duck and cherry, in a delicious Hoi Sin Sauce.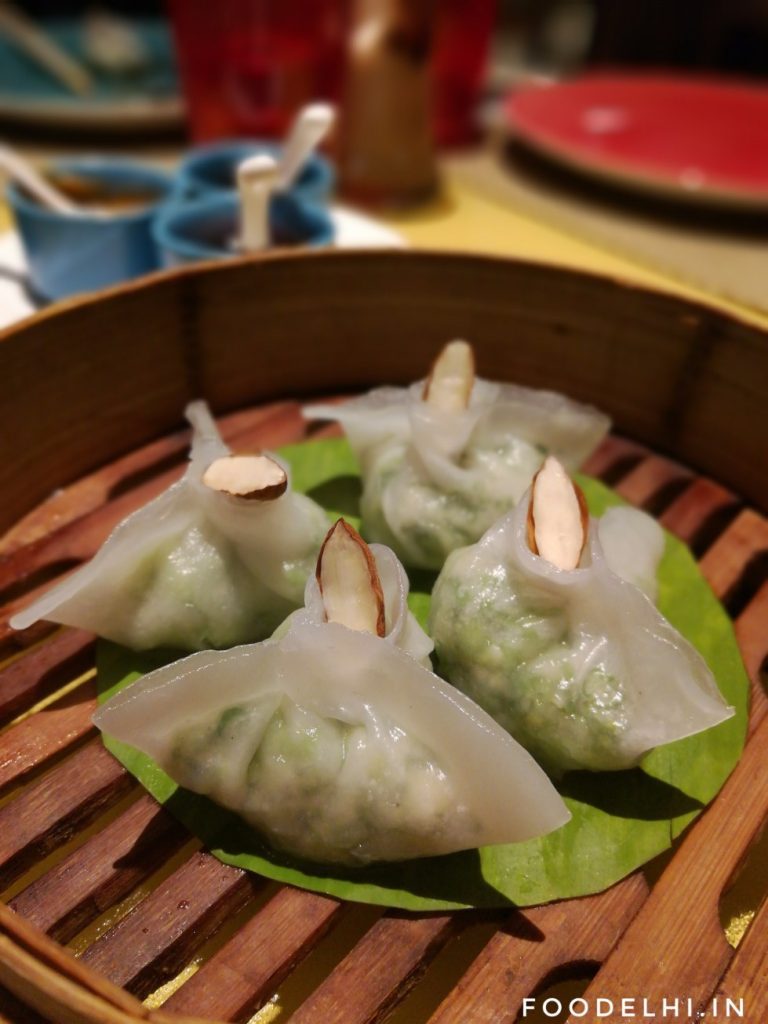 After sampling the steamed delights, we ended the delightful meal with a flowery and healthy Jasmine herbal green tea.
All in all, the Yum Cha festival at Asia Seven is a celebration of a wonderful combination of ingredients in the brilliantly crafted spread of dim sums, each having a fiesta of ingredients that have been crafted together to give something unique and scrumptious for the dim sum fanatics.