Exceptionally fun vibe and and equally fun menu. Tappa, as the name suggests, is a bright new offering in the promising premise of aerocity. Tappa, isn't just your regular North Indian restaurant, it is infact, almost about playfulness and modernity in cuisine. This is the place where you'd find a water buffalo chilli fry with lemon podi and can also feast on a wonderfully crisp pideh. That is how diverse the menu is, without being overly exhaustive.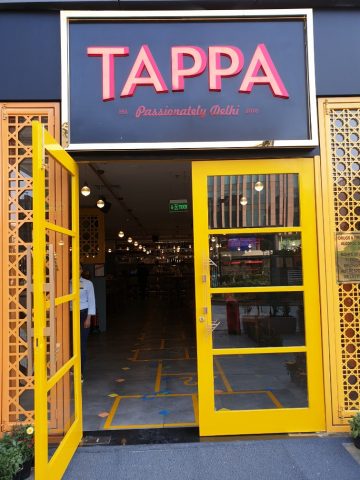 Some of the dishes that I found excellent;
1) An excellently cooked water buffalo chilli fry with a twist of lemon podi and a topping of runny egg yolk.
2). Truffle mushroom Pideh. This is the Turkish style boat shaped pizza with field mushroom, spinach, truffle oil and crunchy pine nuts. Exotic, aromatic goodness on a audibly crunchy crust.
3). The bhalle papdi tart. A beautifully presented amuse busche with liquid nitro as a tool for presentation. Ingredients of a tangy sweet bhalle papdi on a crispy biscuity tart for the crunch dimension.
4). Chilli Cheese Dimsums; piping hot, spicy and creamy. All the dimensions of this lovely dimsum, in three words.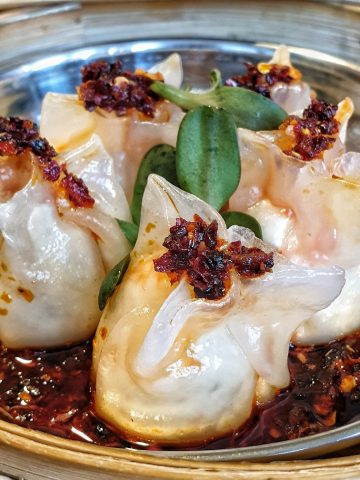 5). Goat's Cheese Masala Dosa; Well, not really a cheese Dosa, this one was actually a set of 3 mini crispy robust masala filled dosa rolls served with a creamy delicious goat's cheese dip. Very enjoyable.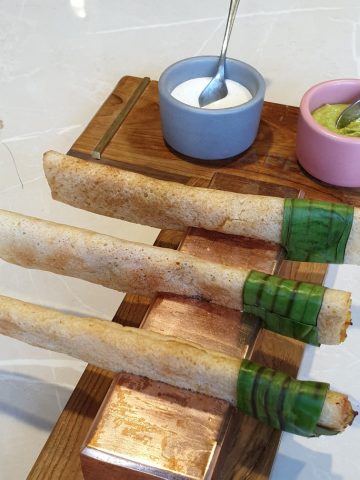 Some of the improvement points;
After an overwhelming stint with the small plates, the large plates I.e the main-course fell a slight few notches behind from my expectations. The neo changezi chicken, however, a good decent chicken curry, wasn't anywhere close to a typical changezi chicken. I can understand they wanted give their renovation value to the dish, but this was a case of re-birth of a dish without retaining anything from the original. This one had a broth-y soupy gravy with seperately Tandoored kalmi cuts of chicken. Found the chilgoza koftas a bit too sweet for my liking (and mind you, I don't mind a hint of sweetness in the creamy gravies).
All in all, the overall experience at Tappa was excellent with more hits than misses. The finale of fudge cake was like icing on the cake. Piping hot, gooey goodness served with litchi ice cream. A heavenly combo indeed.