Underdoggs has always been a recreational paradise. Billiards, Foosball, Beerpong, Darts and what not, the amazing gaming stock makes it a complete sports bar.
Just when we thought that Underdoggs couldn't be more awesome, they launched there brilliant new Brunch menu. Crepes, Eggs and everything delicious, this new menu is here to ensure that you and your family have a great start to the day, or just a super happy morning on a Sunday.
Here is what makes this new Brunch menu at Underdoggs Gurgaon ,super awesome.
Brunch at Underdoggs Gurgaon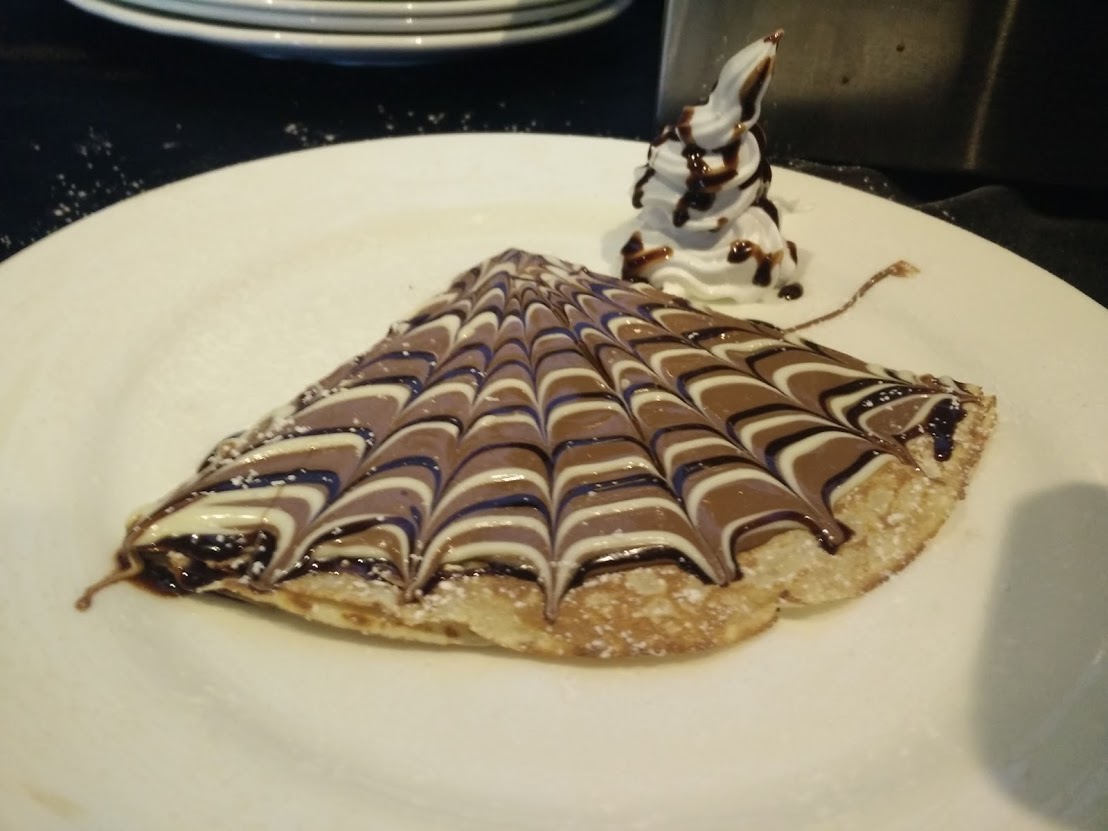 Freshly Made Sweet Crepes
When such chocolaty and sugary awesomeness is made fresh, right in front of your eyes, you're bound to be overwhelmed. We totally loved the New Castle Sweet Crepe full of beautifully spread Nutella and chocolate. Fruit lovers can start their day with a Banana chocolate crepe.
Magic with Eggs
Eggs Benedict was magical. With slices bacon/chicken ham and perfectly done egg on a toasted piece of biscuit bread, this was heavenly for the taste buds. Especially when the egg yolk oozing out after the first few bites, this was indeed the perfect dish to start my meal.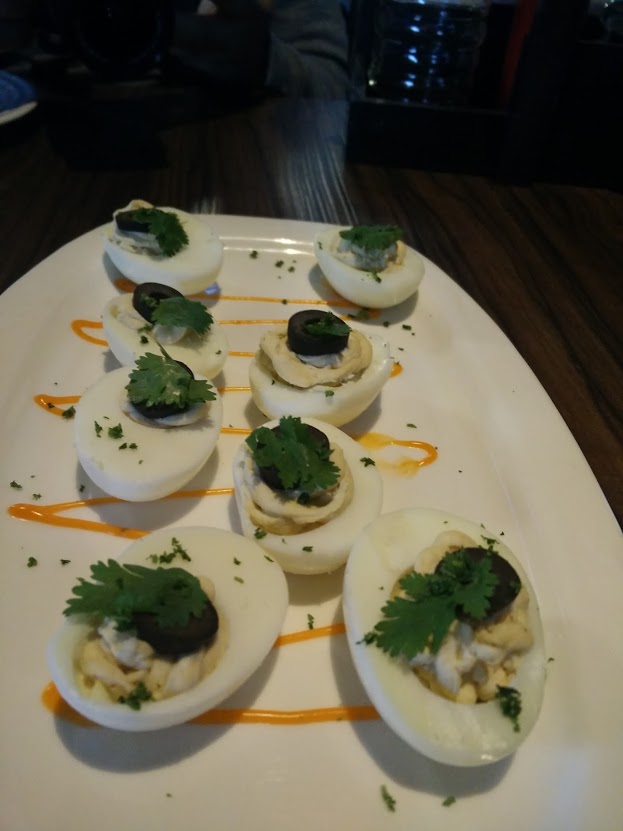 Another Eggy breakfast was in the form of bite-sized and yummy devilled eggs. Boiled and topped with chopped veggies, they were perfect breakfast starters.
Really Berry Healthy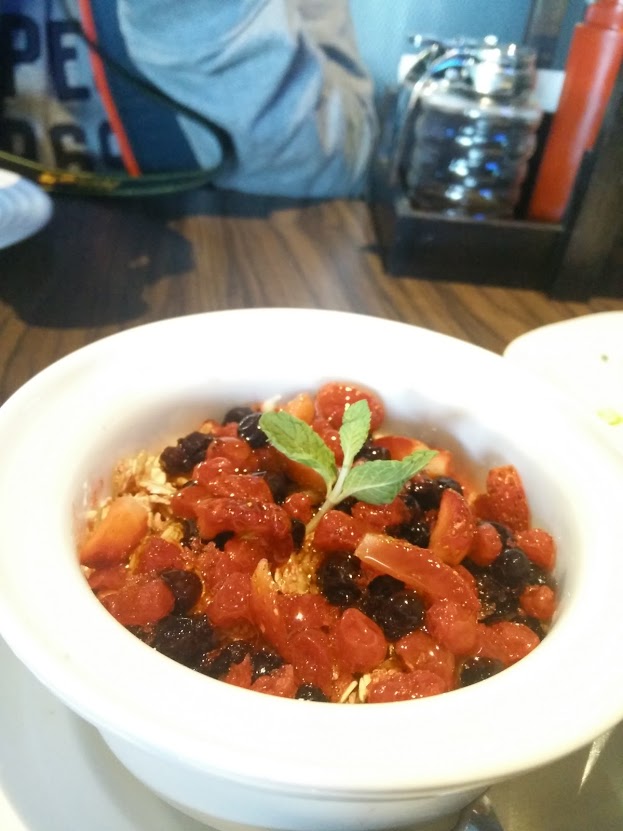 If you're looking for something super healthy, you must go for the delicious berry bowl. Assorted berries, muesli and fresh sweetened curd, a bowl full of freshness and fitness.
When done with the delicious breakfast and after trying your hand at an array of fun bar games lined up, you must call out for their delicious range of appetizers and bar snacks.
Tandoori Momos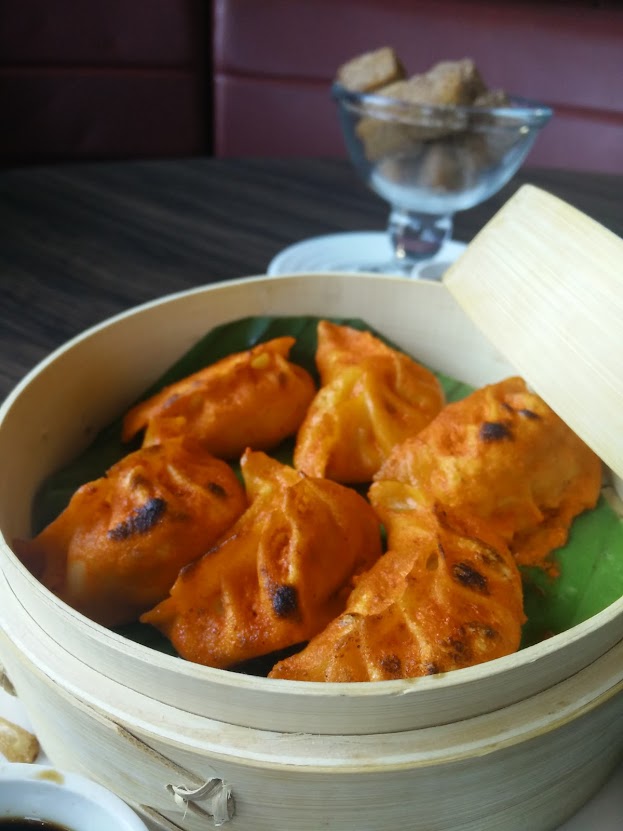 Popular dim sums, roasted to perfection. A fusion that must've been planned in the foodie heaven. Three different dips, just what we'd need.
Popcorn Shrimp
Crispy fried popcorn sized shrimps. Served with a yummy mayo dip. One of the best snacks on the menu and otherwise
Corn Chips with Garlic Aioli
Vegetarians delight, these Corn chips on sticks, were enhanced in taste with the flavorful garlic aioli.
Chicken Wings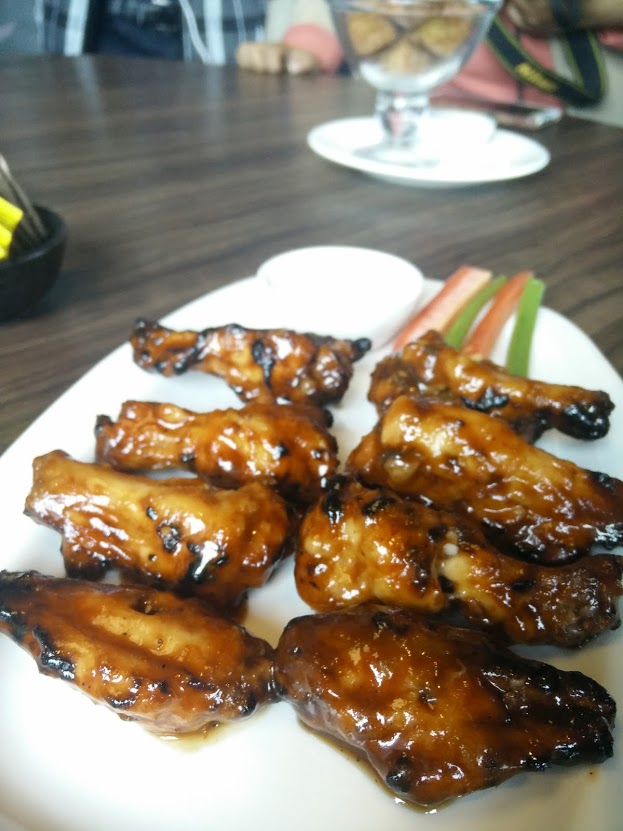 Chicken Wings are the in-house specialty at Underdoggs. With a wide range of variants, Butter Chicken wings were just next-level delicious (and our favorite), these were tender well-cooked chicken wings tossed in butter chicken sauce. These got a close competition from Honey Barbeque Chicken Wings, char-grilled wings tossed in barbecue sauce and topped with honey glaze. Eat them to realize the existence of phrase, 'Finger Lickin' Good'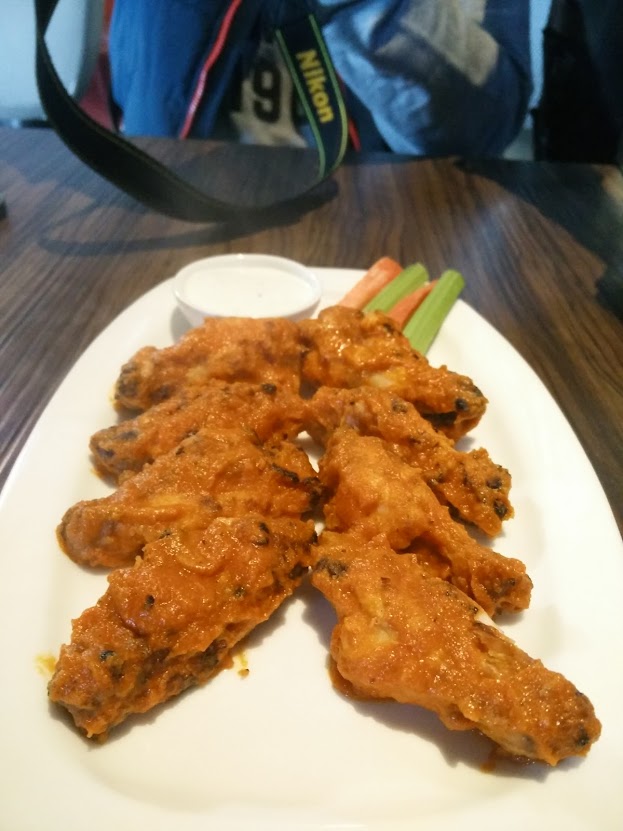 Naan Rolls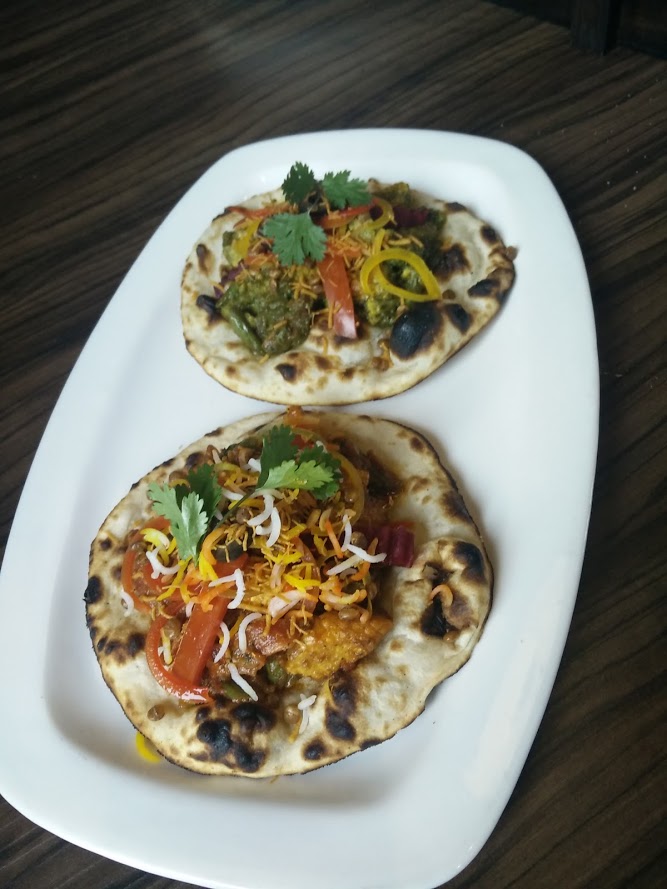 Tacos are to Mexico what Naan rolls are to India. A fusion of Indian flavors with Mexican eating style. I am sure that Indian masala veggie lovers will cherish it.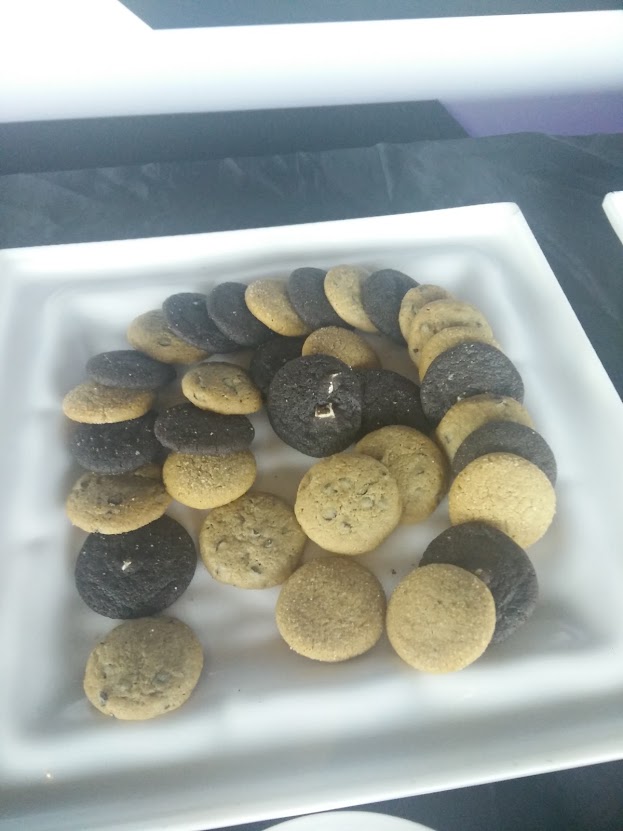 The Breakfast also includes a table full of cookies, brownies, and Apple Pies.
After all the mentioned yummies, it was time for us to devour a great number of main course dishes that were a part of their brunch menu. The Handi Murgh was to die for. The buffet had a fiesta of global flavors, from Lasagne to Morrocan stew. This gave all the foodies and even picky eaters to find at least one dish that made it worth it.
Taking a moment out, I'd like to bring to your notice that the service at Underdoggs is impeccable and the staff is super friendly and courteous.
FOODelhi Grade Card for Underdoggs Gurgaon
Breakfast- 4.5/5
Appetizers- 4.5/5
Ambiance- 5/5
Service 5/5
Main Course Lunch- 3.5/5
Location: Global Foyer Mall, Golf Road, Gurgaon
Underdoggs Website: http://www.underdoggs.com/