We live in Delhi and it is without a doubt, the hub of Punjabi/North Indian/Mughlai Food. Many of us still love the Dhabas or small eateries serving the authentic North Indian food. In this space, the Rang De Basanti Urban Dhaba is bringing in something fun, quirky and unique.
It is hard to miss the super funny wall art and bright interiors of this amazing restaurant in Hauz Khas Village. With Punjabi cliches and funny one-liners and cartoons, the interiors of Rang De Basanti Urban Dhaba totally get you in a brightened mood.
Amazingly Satisfying Punjabi Meal at Rang De Basanti Urban Dhaba, HKV
The refreshing welcome drink totally gets your ready for a hearty delicious Punjabi meal.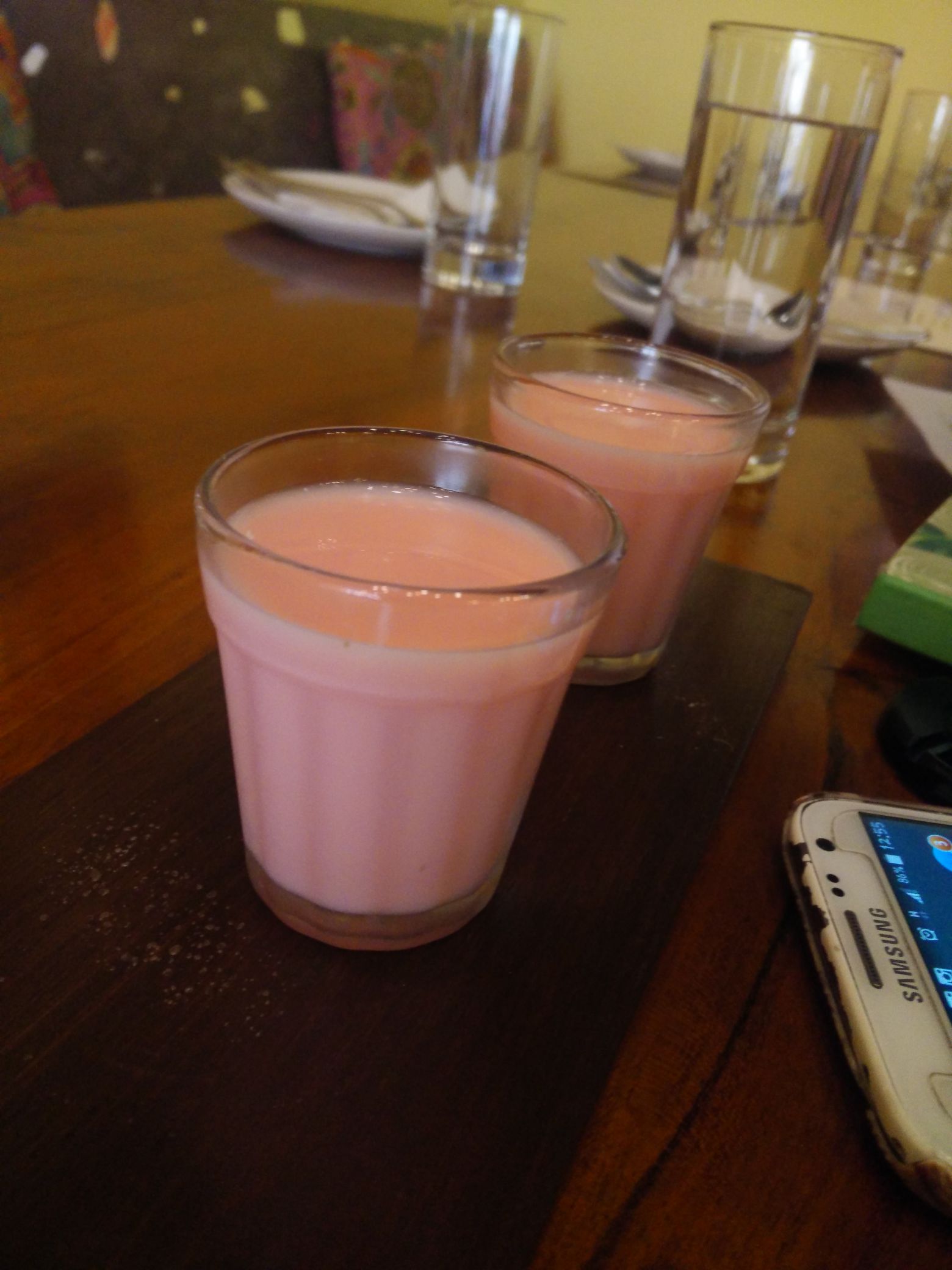 One of the best concepts at this Urban Dhab: The Done Da Chakhna. This is a small yummy menu consisting of popular Indian street food items like Peanuts chaat, Raam Laddu and what not. There are some unconventional yet delicious chaats like the Punjabi Kukkad Chaat. We can't live without chicken. Can we? 😉 Also loved the Ubla Anda (Boiled Eggs filled with chopped onions and chillies).
Then for appetizers, I totally enjoyed the Naancho with Mutton Keema and Chaap. This one had triangular crunchy Naan-lets served with a bowl full of sumptuous mutton keema and a mutton chaap. One has to scoop the Keema with a Naancho for the best experience. Had this while sipping on my glass of the famous Modinagar ki Shikanji. This'll surely be my idea for laidback Saturday night dinner with my family.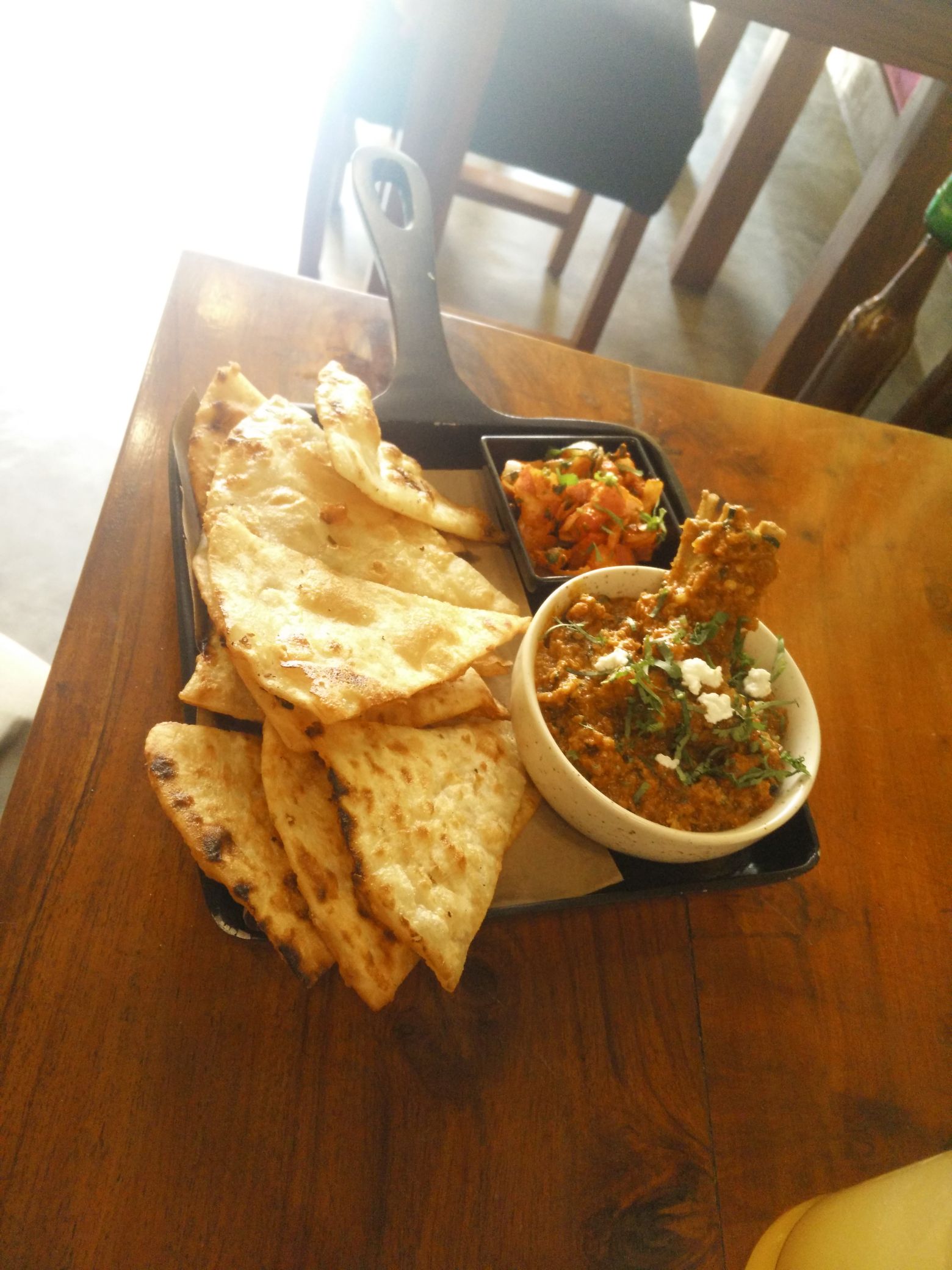 Then there was the amusing sawa Futiya Seekh. People who love Seekh Kebabs and just can't have enough of them, just order this one and binge your way to glory. The best part was that this was totally freshly made (and not frozen). A treat for your Punjabi tastebuds. This one was also available in a vegetarian (subz) variant.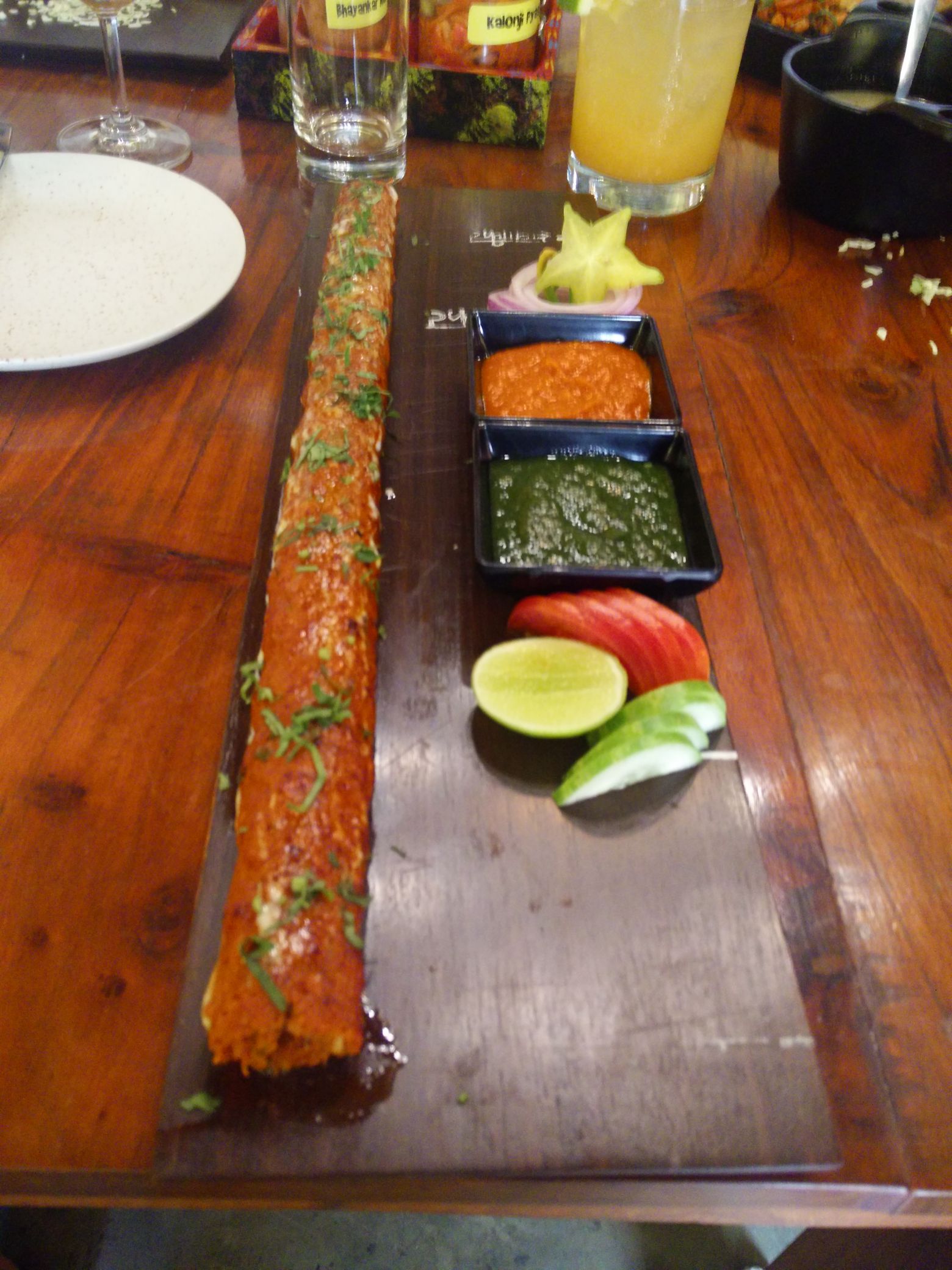 Then, there was another delicious veg kebab dish called the Tilli Hara Kebab. Veg Kebabs are always high on spices and masalas and this one was no exception. When coupled with the mint chutney, it made for sumptuous delight.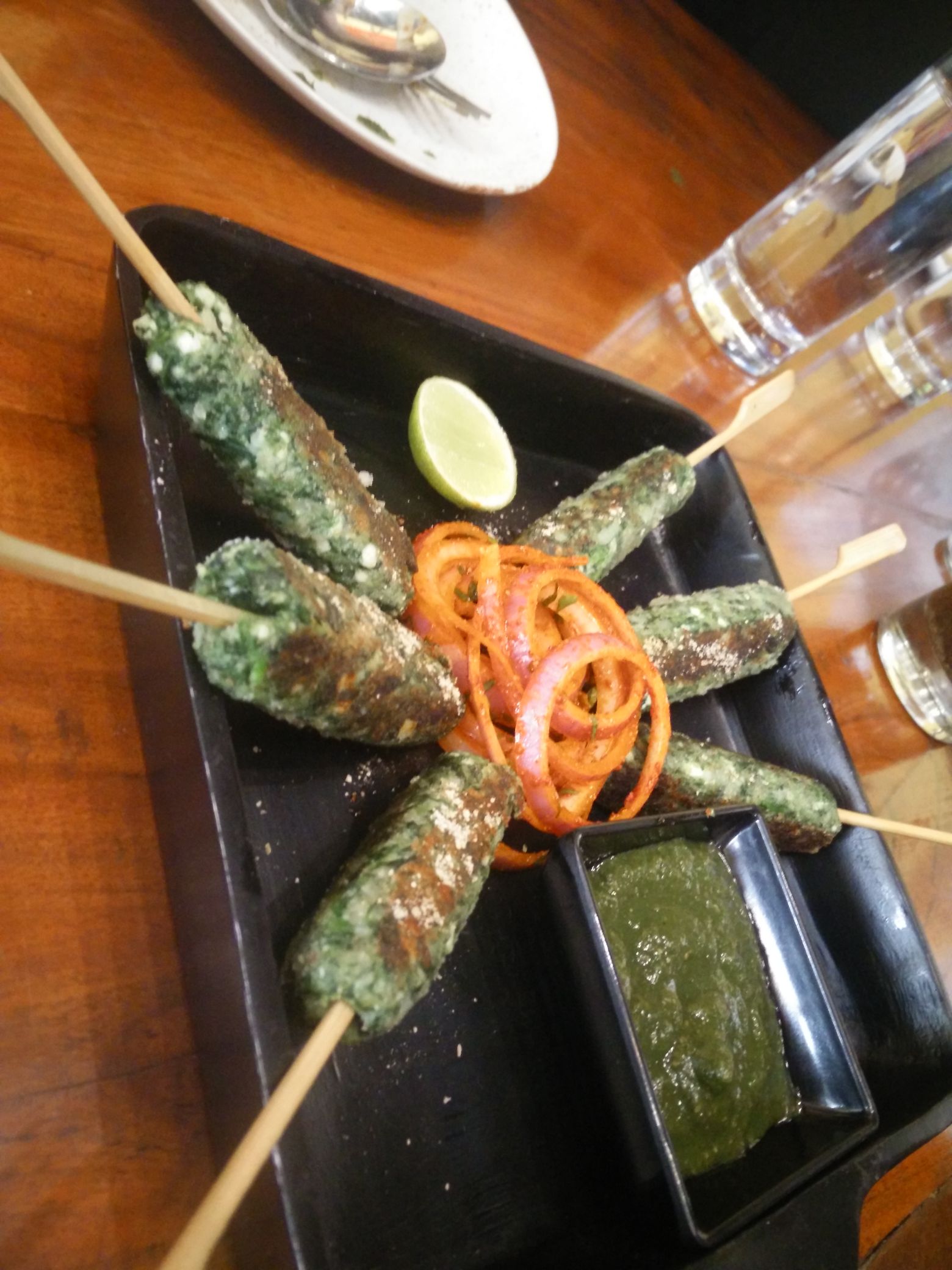 Tangdi Oye Hoye was their version of a hearty roasted piece of chicken marinated in a marinade of cream and dry fruits reminiscent of Afghani Chicken. It was finger lickin' good in the truest sense (Sorry KFC).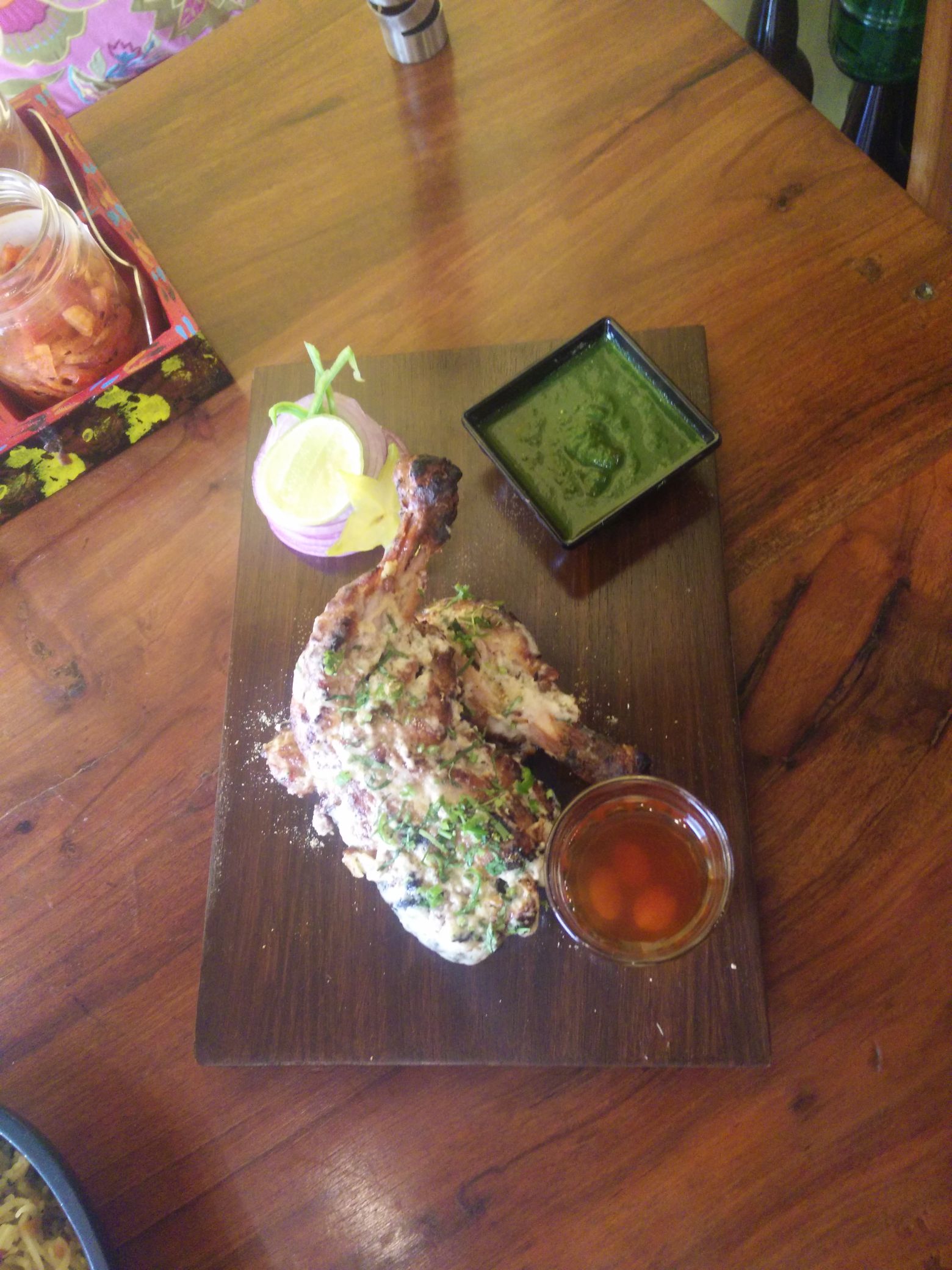 Coming on to the main course, Meat Chawal is a type of rice dish that is popular on the streets of central Delhi. Mind you it is not Biryani. It is just a simple rice dish with tender cooked pieces of the meat of your choice. Would've loved to have a gravy specially made for this delicious dish.
Chuski Nalli Meat is an out and mutton lovers delight. The gravy was really tasty and I also found a meal-hack by using this gravy to eat my favorite chicken meat chawal (you can too try that out, no issues of Copyright I swear). The quality of mutton was unbelievably good. One of the finest pieces meat served on my platter, in a while.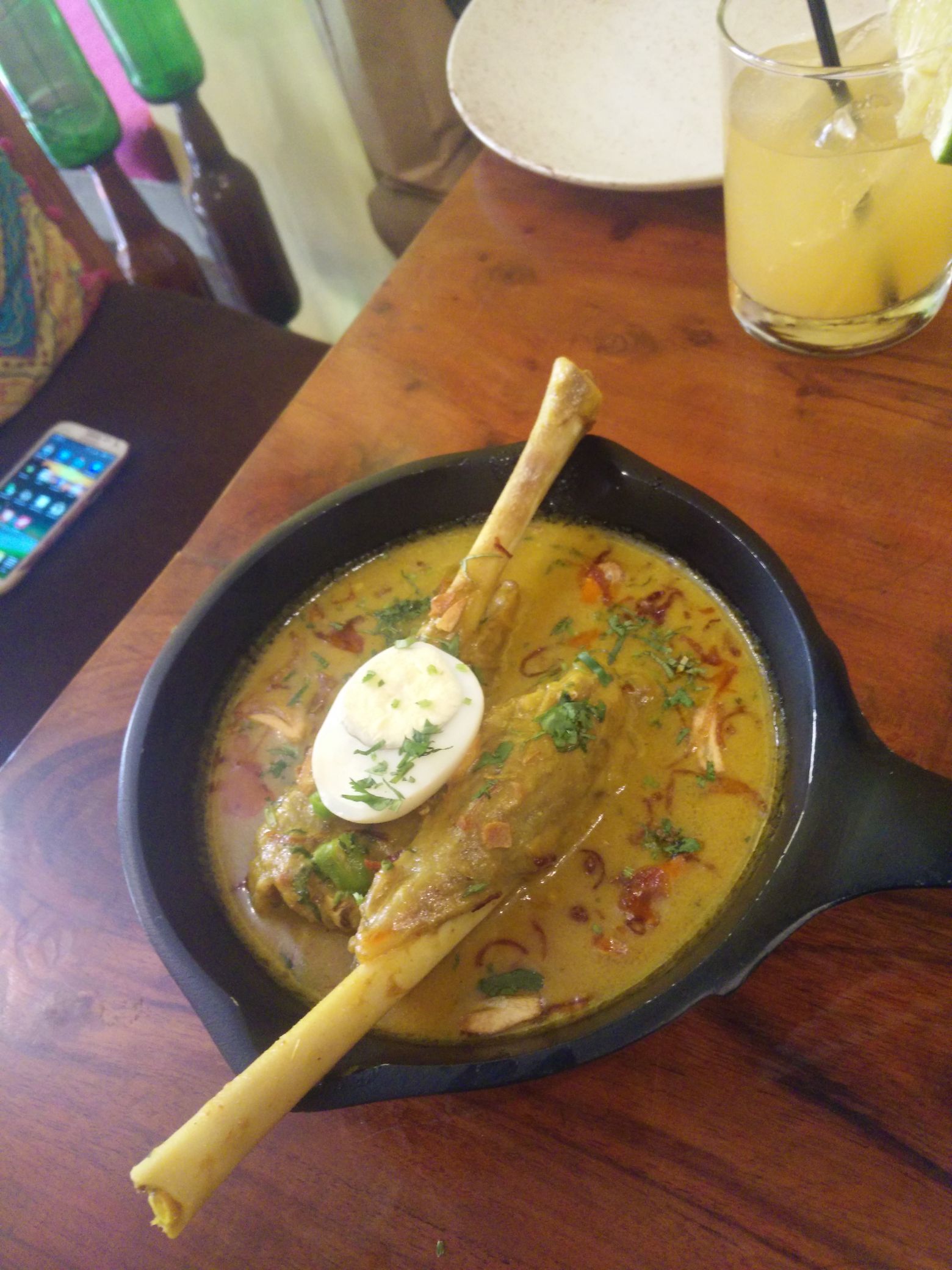 For the desserts, the Basanti Halwa was a delightful Gajar Ka Halwa served with a Gur (jaggery) parantha. The most loved dessert was the Sakore wali Kheer with Phirni Brule. Words fall lest to describe how much I loved these caramelized versions of Kheer and Phirni. Then, there was also the Bhayankar Meetha Paan which was Vanilla Ice-cream topped with Gulkand and Supari, served in a beetle leaf. A refreshing twist to our favorite meetha pan.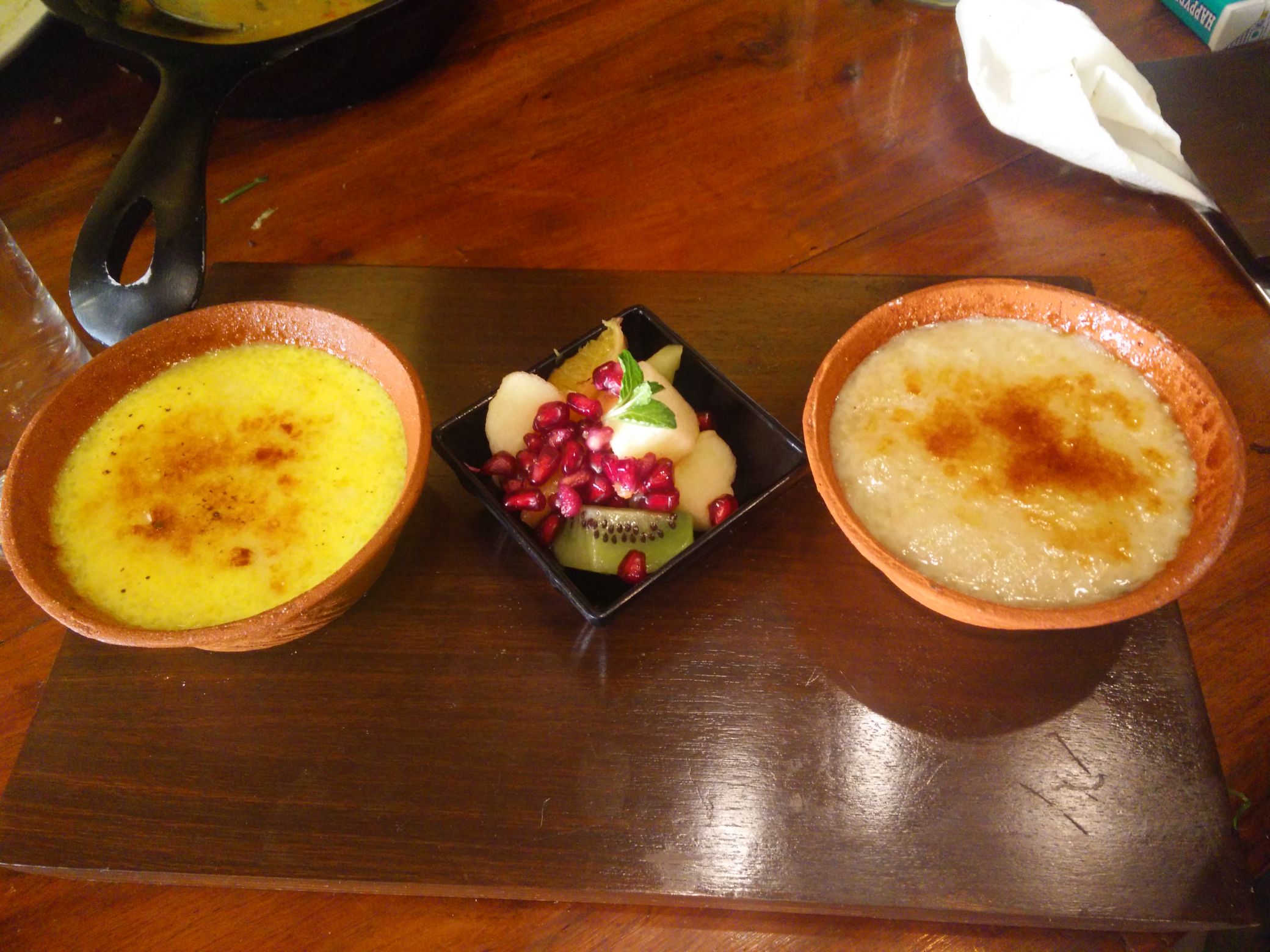 All in all, Rang De Basanti Urban Dhaba in HKV is a wonderful place for not only the Punjabi food lovers, but also those who want to have a hearty North Indian meal without visiting the Dhaba next door.