Qla has been long known for its consistent service, an unmatched vibe and the spectacular view of the Qutub Minar that its terrace offers. After having a proper meal there last month, in fact, I would like to add another distinction to this restaurant. When it comes to their food, they surely have an eye for balancing out sophistication & modernity with a mainstream charm in their food. What does that mean? Well, in simple non-Tharoor'ish' language- their food tastes just as good as it looks.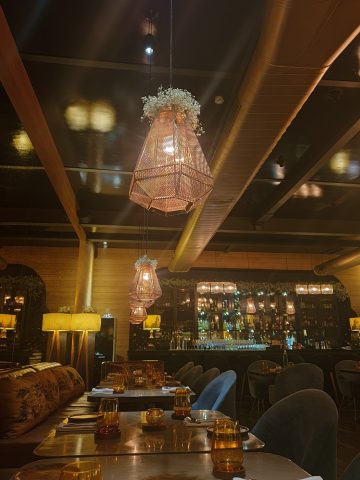 With their new winter menu, they've just taken things a notch higher. Extremely high quality ingredients, well-balanced flavors and some really unique yet palatable recipes. These are some of the words that describe the latest additions to their menu.
Let's give you a list of new dishes I really loved here:
Cauliflower and Chicken Broth: Just the soulful soup you've been craving everyday this winter season. Never thought my comfort food could have that exquisite truffle flavor.
Cured Salmon: Who said you need to develop a taste for exotic ingredients. Their perfectly cured salmon should sit well on a variety of palates for the subtle yet delicious flavors enhanced by the use of vanilla pink peppercorn vinaigrette.
Qla fish n chips: Crispy on the outside, tender & melt-in-your-mouth from inside. Chefs at Qla have really done this bar-snack justice.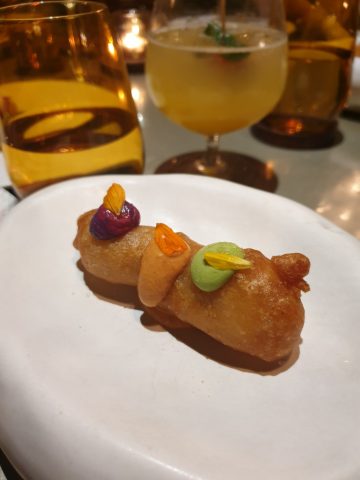 In main-course their Betki fish with Thai flavors really won my heart. It was well-cooked and had a burst of flavors in every bite (owing to the red curry Parmesan sauce that would force you to leave not even a single blotch on the plate).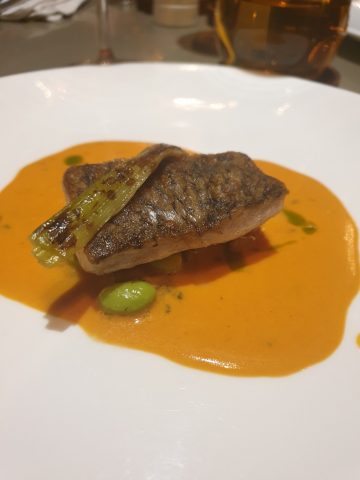 A fine selection of possibly in-house desserts is also one of their USPs and I absolutely love their Tiramisu as it checks all the pointers for a good one. A moist, soaked sponge with a rich creamy high quality cream cheese.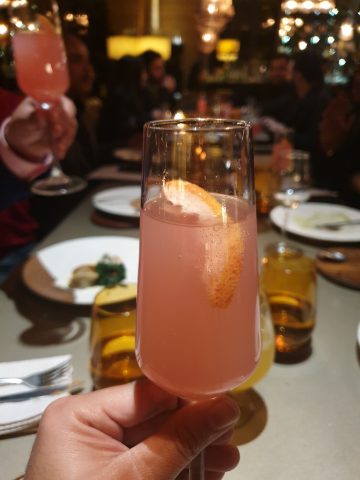 P.S. A special mention for their fresh & fizzy Ginger Ale. Could very well be one of the best ones I've tried in a recent while.
All in all, Qla as an establishment offers a lot more than just a great vibe. It offers a fine culinary experience, some great cocktails and an elaborate wine menu for the connoisseurs. All of this adds up for a memorable outing for all of you looking to celebrate or just drop-in for a memorable meal.