The Foundry – Brewpub & Kitchen : a very beautifully designed brewpub and restaurant. The interiors are classy and eye pleasing, the music is thumping and the bar is on point. All these factors make this one a very fun place to be around.
Almost all the drinks here are served with a molecular twist, which itself provides for a nice spectacle. Even the shakes are served the same way.
I tried the Oreo Shake and Electric Lemonade. Oreo Shake wasn't thick at all, yet, I did enjoy the thinned down consistency of it. The oreo flavored froth was also a nice addition to the shake.
For food, I found some dishes to be excellent whereas others to be strictly okay. However, the ones that were nice, did make up for the average ones.
The Veg Quesadillas were super yummy. The tortilla wrapped veggies and corn in Cheese, served with Sour Cream and Fresh Salsa, indeed made for a nice Mexican treat.
Schezuan Paneer was also a nice and flavorful spicy delight. Nice chunks of cottage cheese tossed in spring onions, onions and capsicum based schezuan sauce.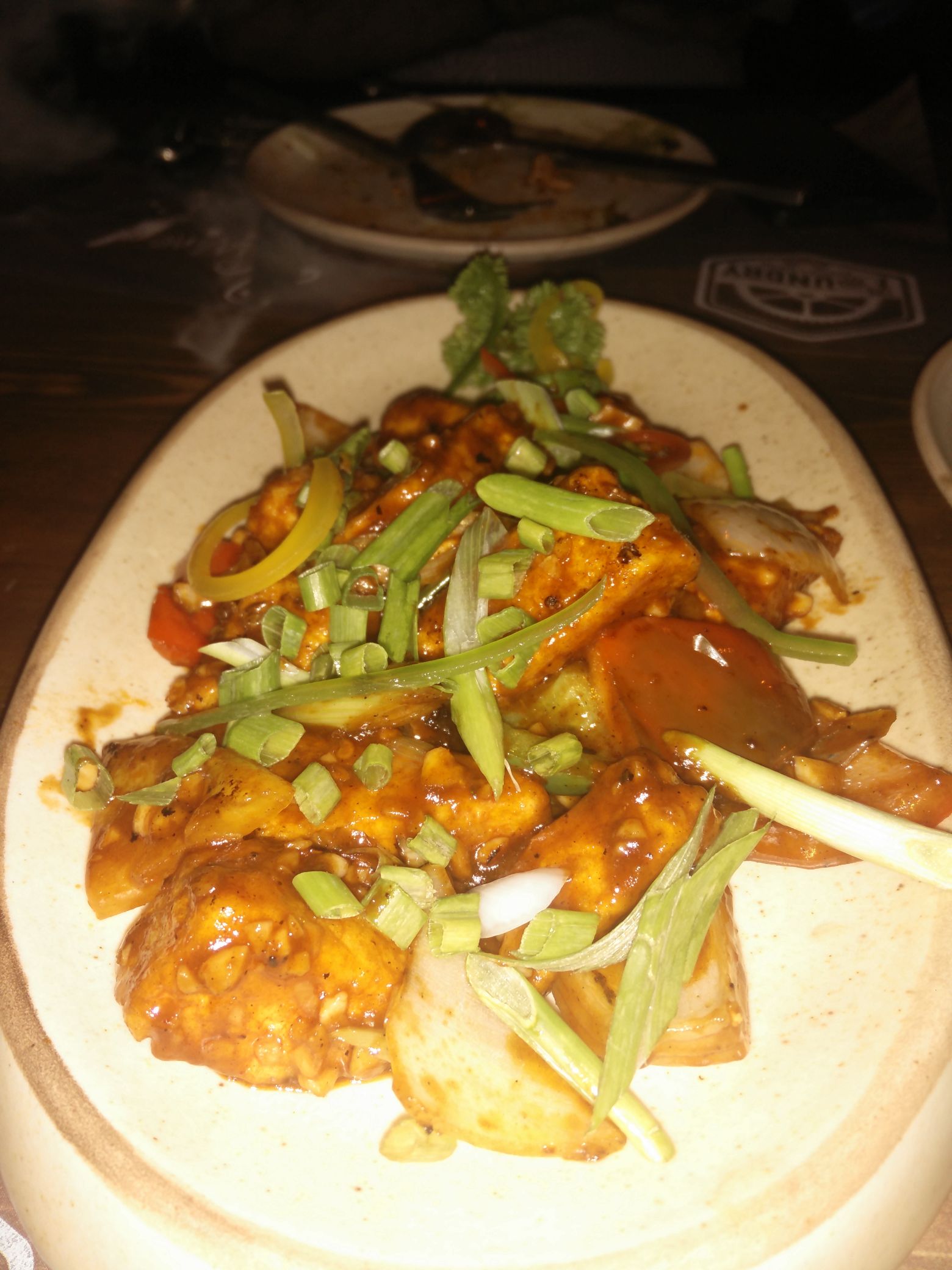 The Fried Chicken Patty Burger was my favorite. The size of the burger was such that it would serve two people easily. The delicious fried double chicken patty with chipotle sauce and onions inside the bun just made up for a yummy hearty american style meal.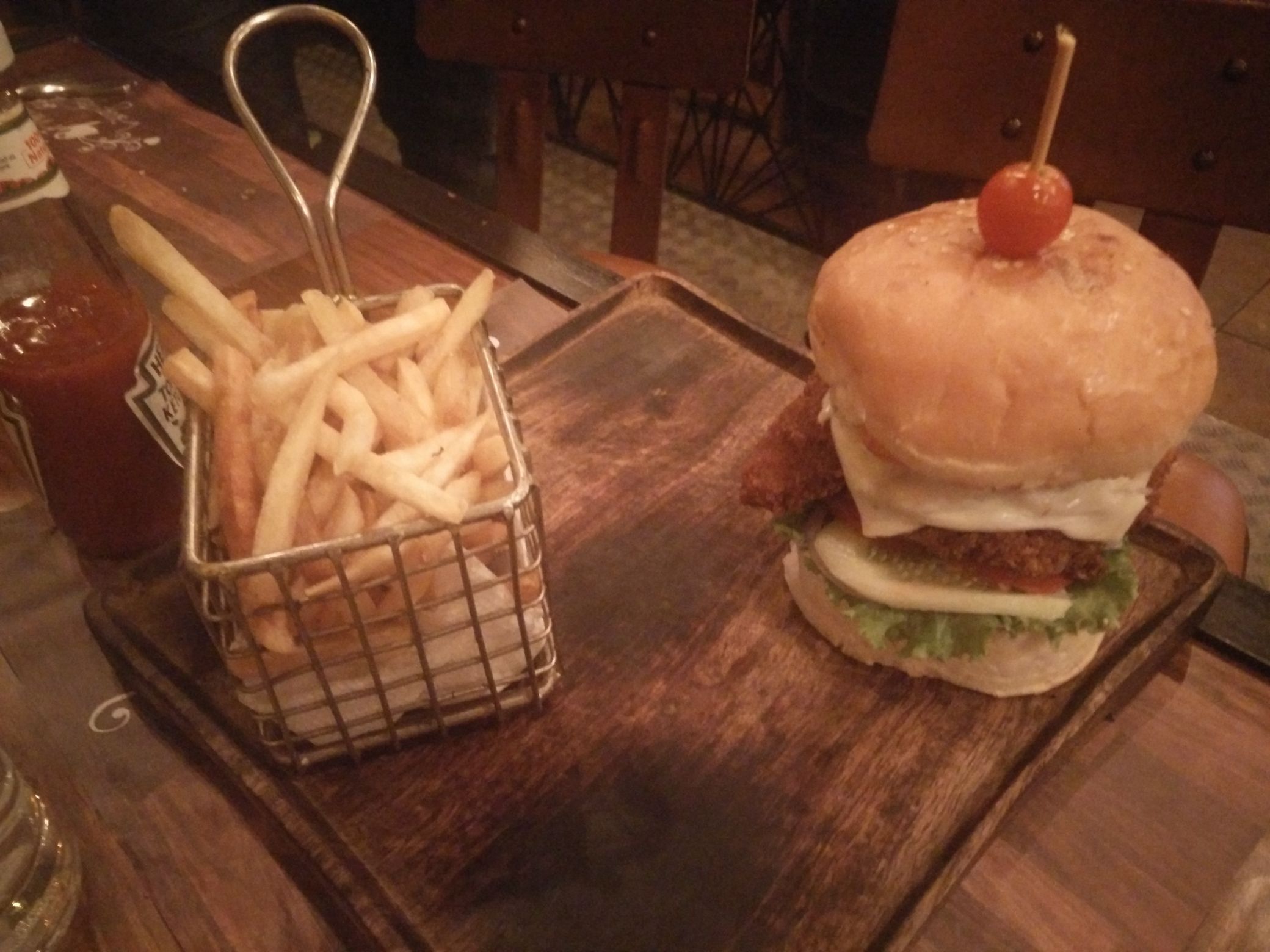 Smoke Clove Jaituni Chicken Tikka was something I was looking up to, however, it wasn't an extraordinary. The good old chicken tikka with flavors that didn't really stand out.
For the main course, the conventional butter chicken was ordered and it was as delicious as a butter chicken should be, (no mess ups with the classic) However, it would be nice if they can use heartier and meatier chunks of chicken inside the makhani gravy.
Also tried the Grilled Fish. The presentation was nice with all those colorful condiments and seasonings. The show didn't translate much to the taste.
The desserts department may need a good make over. They serve Red Velvet and Tiramisu in Jars. The Red Velvet has frosting instead of the yummy cream cheese and the Tiramisu lacked those coffee like flavors.
All in all, I had a nice meal at Foundry. Just a little more innovation with desserts and I am sure the Foundry Brewpub & Kitchen will become my favorite brewpub in Rajouri Garden.