Delhi is the melting pot of India's culinary culture. From Lucknawi Kebabs to Kashmiri Korma, From North-Eastern Dumplings to the South Indian Dosais, we have our own renditions of the entire nation's most loved dishes which are served in shops nestled inside the nooks & corners of this city of ours. Celebrating this extremely sumptuous street food culture of Delhi, NBT Flavors Fest was a 2-day long food festival hosted in the heart of the city at Baba Kharag Singh Marg, near the central most destination Connaught Place.
The fest was curated by none other than Delhi Food Walks, the world renowned food experience curators who know the city's street food scene inside out.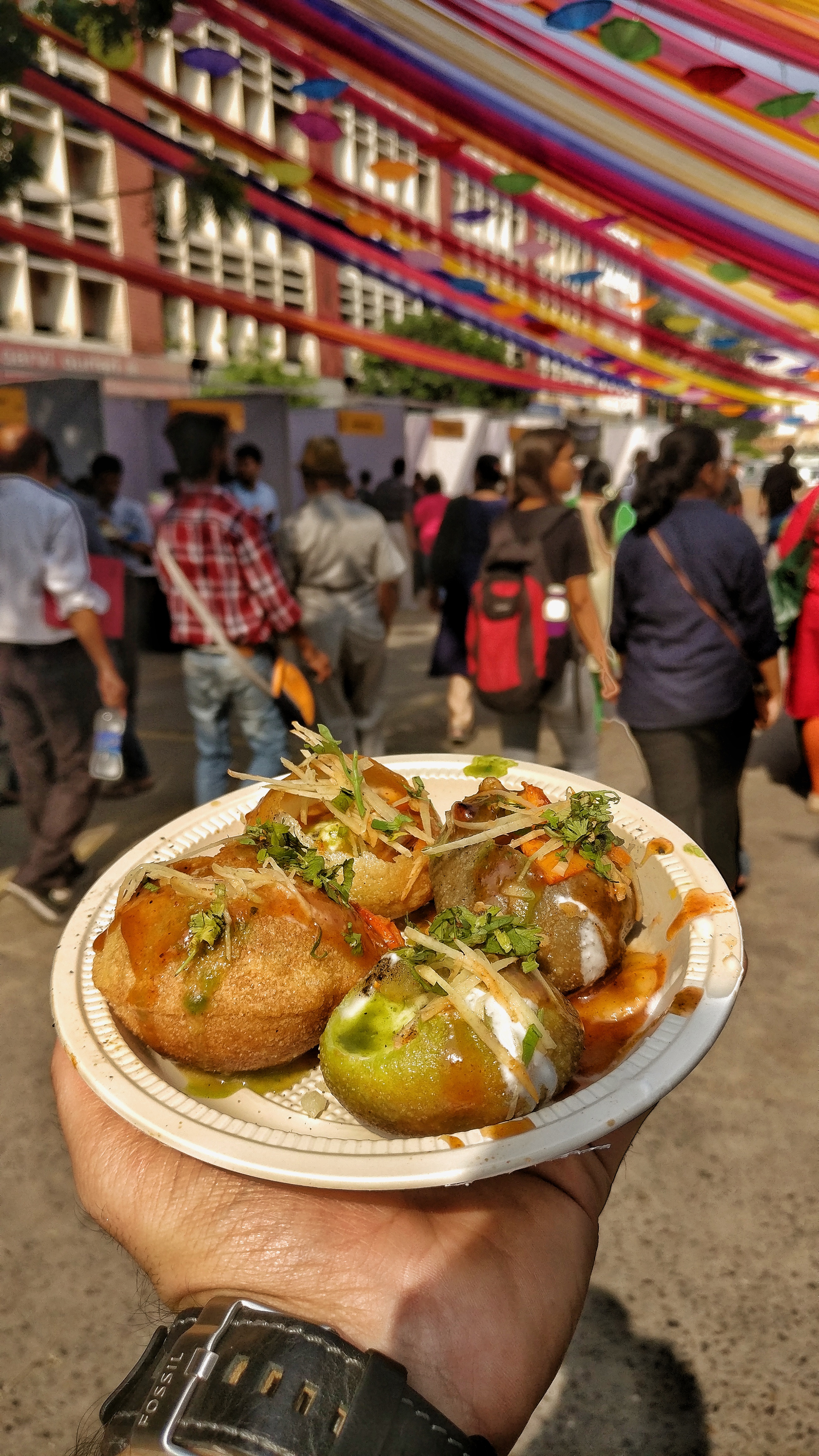 The fest witnessed a grand participation from new-age street food vendors who've shot to fame with their Instagram worthy & Innovative food that also tastes brilliant.
NBT- a name well known in the Press & Entertainment Industry ensured that the festival was a 360° experience full of good vibes, wonderful music performances and of course, Celebrity-spotting.
From Tandoori Momos by Sachdeva Momos to the Gravy Momos, the Momo lovers of Delhi were definitely in the foodie heaven for these two days.
The fest also had a plethora of options for Non-Vegetarians as Old Delhi's Khan Mughlai & Aslam Butter Chicken (names that aren't very common to be seen outside their extremely popular shops in the old city) for some lip-smacking kebabs and curries.
The Instagram Sensation, Live Moonglet served with the exotic Khajoor ki Chutney was also seen flipping some fluffy moongdaal chillas stuffed with veggies like beetroot, sweet corn, onions & ginger. The dish has found a new name from this fest, and that is 'Veg Omlette'.
YouTube sensation, calorie rich Pizza Omelette (this one is made with eggs though) also found a host of takers.
For Refreshment beverages, Bistro 56 was churning out some cool shakes & mocktails, wooing the young lot. As the Mohabbat ka Sharbat from Old Delhi, a fresh concoction of Watermelon chunks, RoohAfza & Milk, continued to be the heart-throb for the adults and young-adults preferring a more Desi flavor.
Apart from the assortment of extra-ordinary street food from all around Delhi, the fest had enough shopping options just in time for Diwali.
The entry was free for the festival and the decor had a very colorful & summer-y vibe, with no major parking woes.
In a short span of 2 days, NBT Flavors Fest has carved out a niche for itself for being the new-age & youthful street food festival. We are all eyes for the second edition now.