Last saturday, I went for the latest action movie, shopped for some stuff I really needed (not really), checked out a few latest gadgets and then a nice relaxing foot massage at the Ambience Mall, Vasant Kunj. It was all going good but then suddenly, the hunger pangs struck back (I didn't complain because food is life). Now the dilemma was to choose from a gazillion options. I just walked towards the food court and that is where I saw a ray of hope gleaming and my choice was literally LIT up like the food gods selected it from me. The flames visible at the the live wok of the latest 'Wok to Walk' outlet in the Ambience Food Court Invited me and the aroma of the freshly cooked noodles and the sultry sauces definitely helped me make my mind.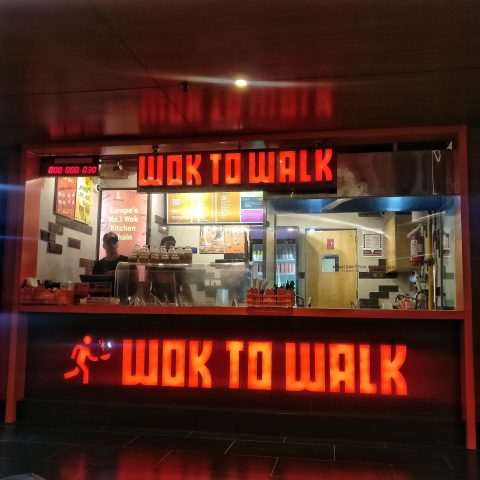 Now came my time to order. I saw my companion sweating like it was her Maths exam and she studied for Biology instead.

I assured her that the only Biology she'd need would when she has to choose her greens and the proteins that will go into her delicious wholesome noodle-box.

Yes, the flames and the theatrics may make it seem intimidating but Wok to Walk has one of the easiest ordering processes. Just choose your Noods, choose your veggies, choose your protein , select the sauce and then finally the toppings (I go for all of 'em). And it literally takes just 5 minutes for your choice of noodle box to be cooked and be served piping hot. The best part? You can completely customize what goes into your Nood Box! In fact, it is so darn customizable that I sometimes call it my Mood Box (it surely depicts my mood whenever I'm hungry). I choose a fiery Schezwan sauce whenever I'm angry (which I rarely am) and most of the times, I go for the sweet & tangy Tokyo sauce because I'm always in feelgood and smooth frame of mind.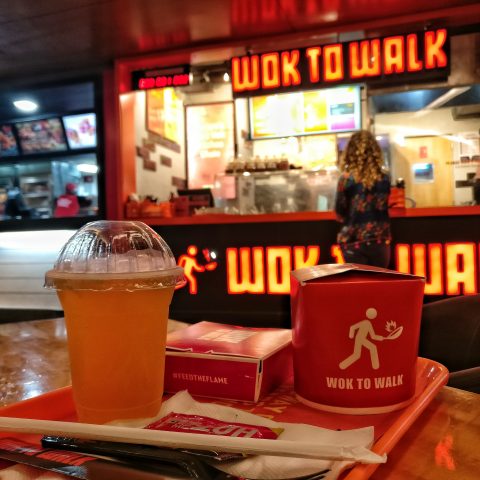 So yes, whatever you may do at the Ambience mall, whatever mood you maybe in, it makes sense to end your day with a hot hot box of piping hot noodles from Wok to Walk, with your choice of greens and veggies, hearty chunks of protein be it shrimps or Chicken, cooked in your soul sauce (there is a sauce for every soul). All in all, INFINITE COMBINATIONS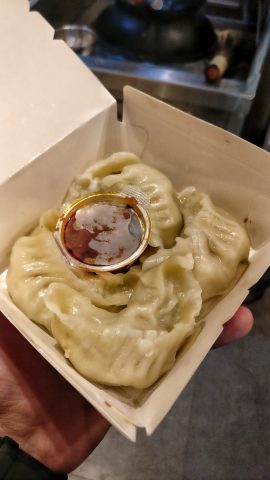 You can also get your hands on some scrumptious freshly steamed dimsums at Wok to Walk.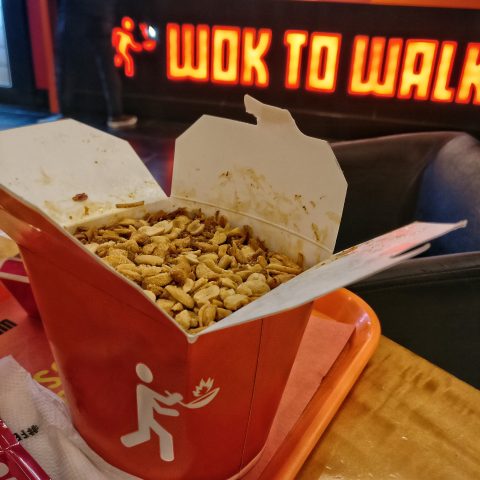 The best part? They use the freshest of ingredients that include the likes of wholesome and nutritious ones like Broccoli, mushroom, beans and what not!


So if you're sold, just head to their new outlet in Ambience Mall Vasant Kunj. They're located in the food court on the 3th floor and chances are that the aroma of hot noodles will call you there itself.

Nearest Metro Station: Chhatarpur.
From Metro to the Mall: Best mode is to get an auto or a cab. You can also find a lot of sharing autos and feeder buses alongside the usual DTC buses.