The Era of the Raj may not have a glorious image with all its socio-economic implications, but more than 300 years of British influence on the Indian culture cannot be ignored. One of the remains of the Raj could be found in the peace-loving and friendly Anglo-Indian community. Yet, the Anglo-Indian food remains a cult that may soon be forgotten. In a bid to revive this Rich culinary experience, K3 in JW Marriott New Delhi is running a beautiful food promotion in association with Bridget White Kumar- a renowned Anglo-Indian cookery book author and food consultant.
Within the duration of the 'Coulonial Indulgence' promotion, the lavish Multi-cuisine restaurant is all set with a dedicated section offering the Delightful colonial culinary creations (a pat on the back for the alliteration) by Mrs. Kumar which have been brought to life by her decades of experience and directly from the vault of her Grandmother's secret recipes.
The highlight of the Colonial indulgence festival has to be the curries from the Dak Bunglow cuisine. These recipes found their inception in the hands of the Anglo-Indian Khansamas who used to take care of the British Dak Bunglows. Usually located in remote areas and forests, these Bunglows were food deserts and hence, the Khansamas had to make use of whatever that was available in the vicinity, often relying on fresh shikaars of peasants, quails, etc.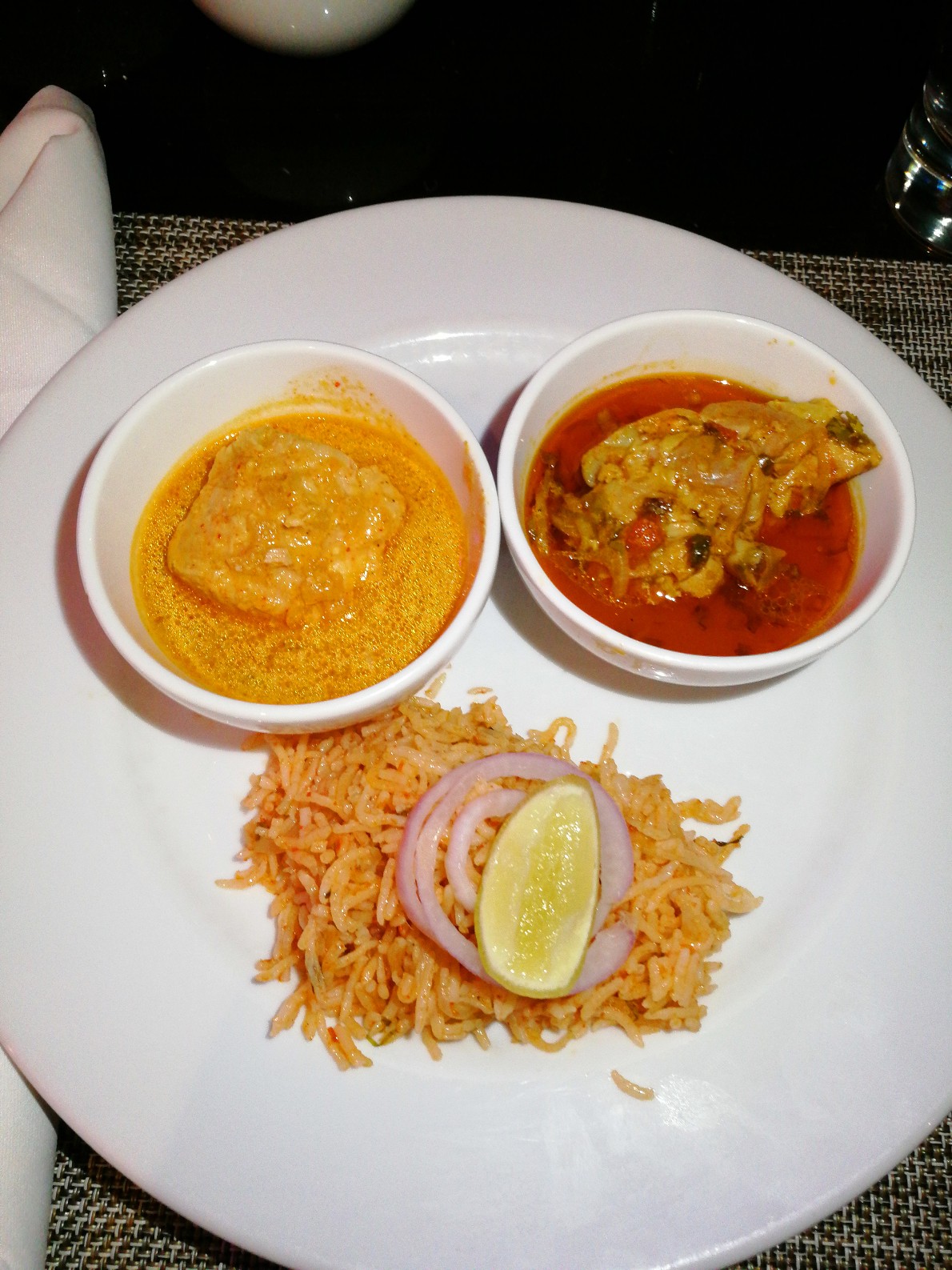 The Dak Bunglow chicken curry was available for us to devour and it actually took me to a Dak Bunglow dinner (as my imagination allowed me to visualize the same taking cues from the books I've read and some movies about the Raj) with its lingering spices and succulent chicken. The spices were toned down by the help of the subtle yet flavoursome Anglo-Indian tomato pilaf.
My personal favorite from the Colonial Indulgence menu was the Fish Curry. The velvety smooth curry with tender fish was an enticing symphony of flavours that pulled me towards them as I couldn't help but take a second helping of. With a slightly limited range for the vegetarians, they had an option of going for an equally flavoursome Potato-Aubergine Vindaloo. A curry with its influence coming from the Portuguese rule in Goa, owing its popularity in the coastal national territory and now an extremely popular holiday destination. Lamb lovers thoroughly enjoyed the lip smacking Railway Lamb Curry.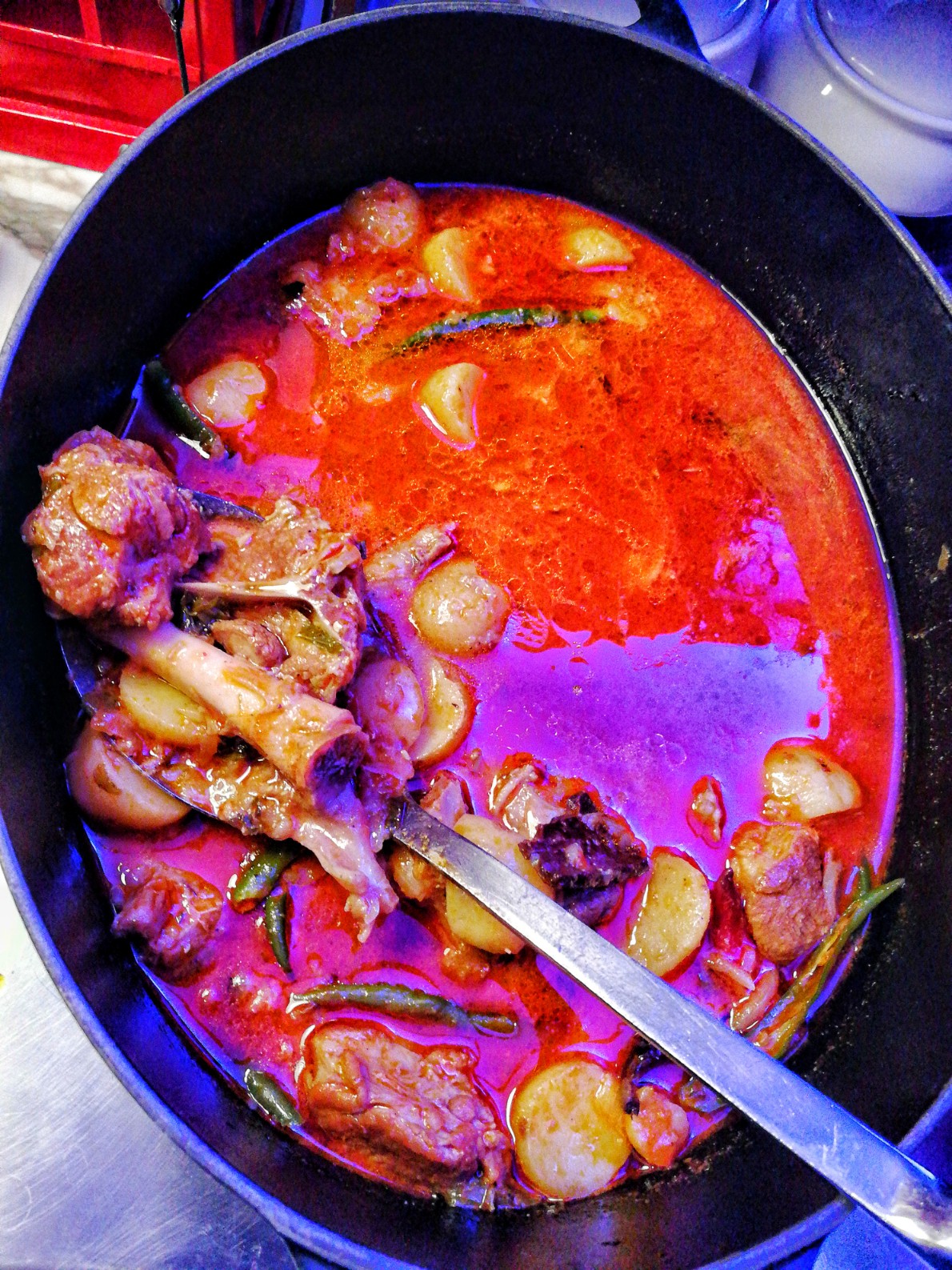 Before we gorged on the sumptuous curries and pilaf, there were the crumb fried lamb mince panthras that made for the perfect appetizers straight from the Anglo-Indian era.
In desserts, there was the classic Ginger Pudding with a subdued yet present taste of ginger mixed with a gooey delicious sweet pudding.
It was indeed a pleasure being a guest at the Colonial Indulgence festival which is open for the general public & patrons till the 20th of August at K3, JW Marriott Hotel New Delhi