Nothing is more comfortable than a break within your own city. The level of homesickness is negligible, you have all the time in the world as their is hardly any distance to travel back home.
So for this short break, I was invited to a luxurious hotel called Ameya Suites nestled in a peaceful corner piece of land in the Jasola locality of New Delhi.
The property isn't huge but has an ample inventory of around 40 rooms. The building glows with its Beautiful lights that make the facade look like a small castle.
Our room was beautiful and very comfortable with a view of a lush green garden that divide the hotel's building from a beautiful highway road.
Other amenities of the hotel include a wonderful world cuisine restaurant called Riviera that churns out mind-blowing dishes apart from a lavish buffet. There is a facility of 24*7 room service for all of you planning to pull off all-nighters.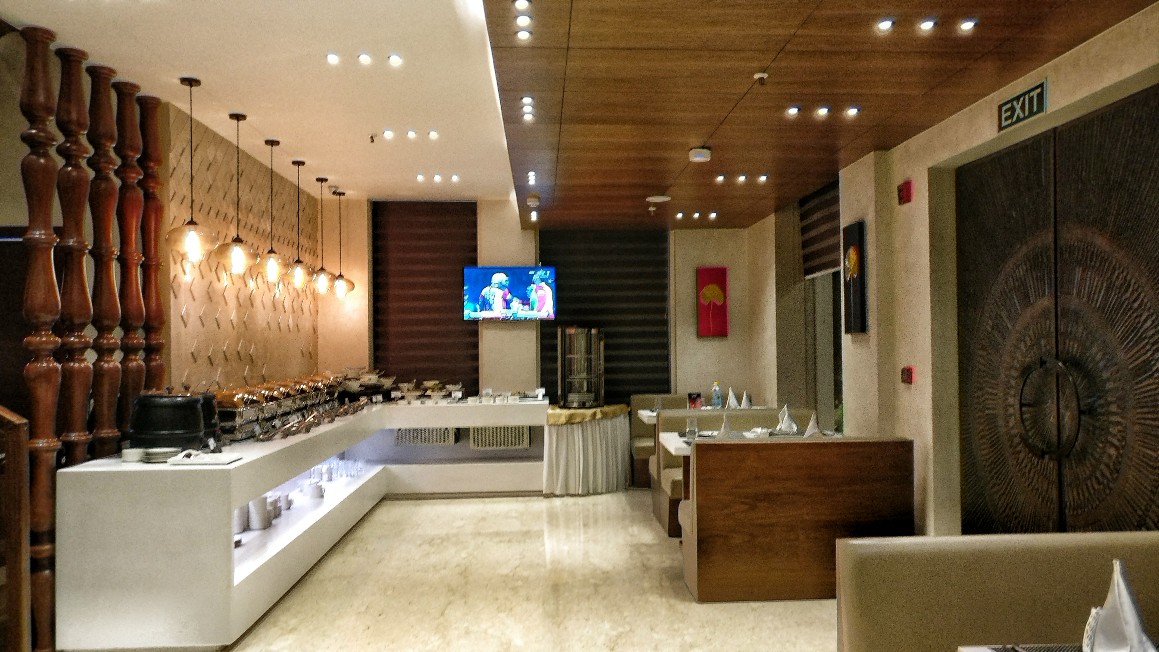 The hotel's rooms score high on aesthetics and the standards are almost identical to those of any good 5-star property. Considering the fact that Ameya Suites is relatively a new comer in the hospitality industry, the experience they offered in terms of food, service and comfort.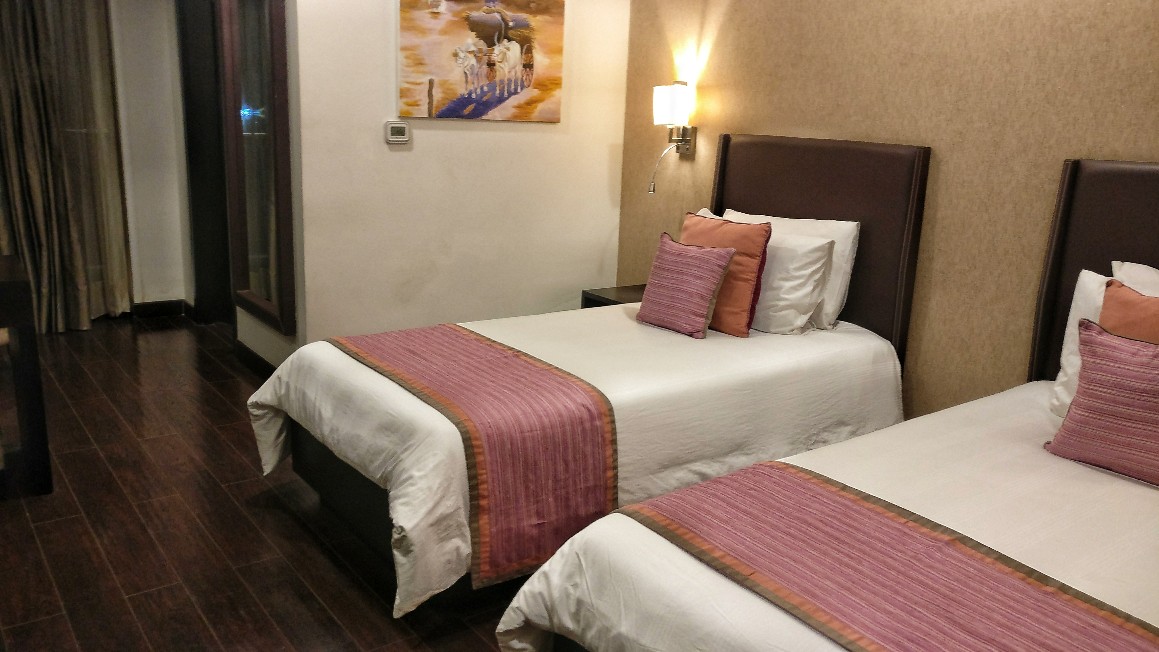 Full marks to Riviera's Chefs for offering such amazing food (we tried their Fusion menu and it was easily outdoing some renowned restaurants in terms of taste and quality).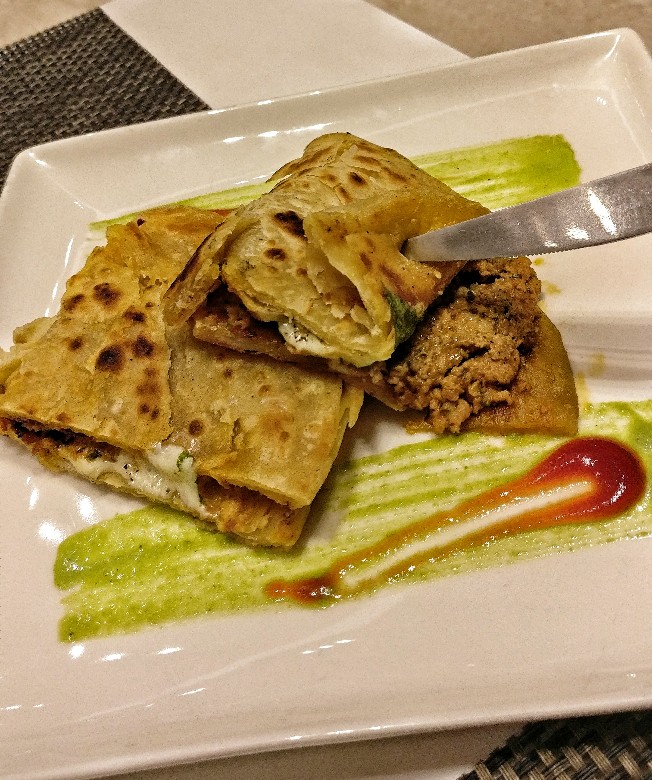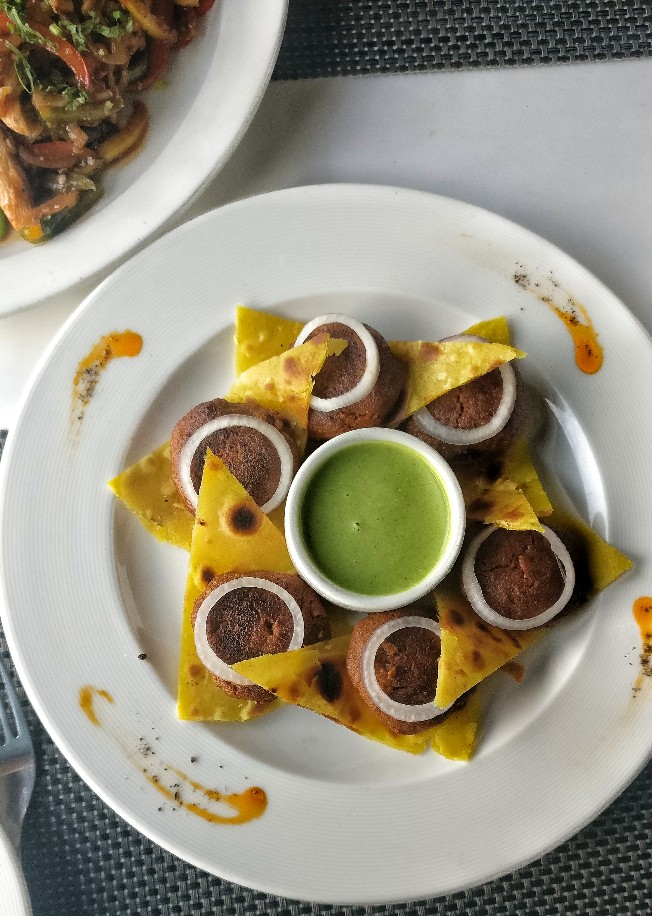 The Ameya Suites Experience is highly recommended for all of you visiting the city and also for the ones staying here and looking a quick getaway with friends.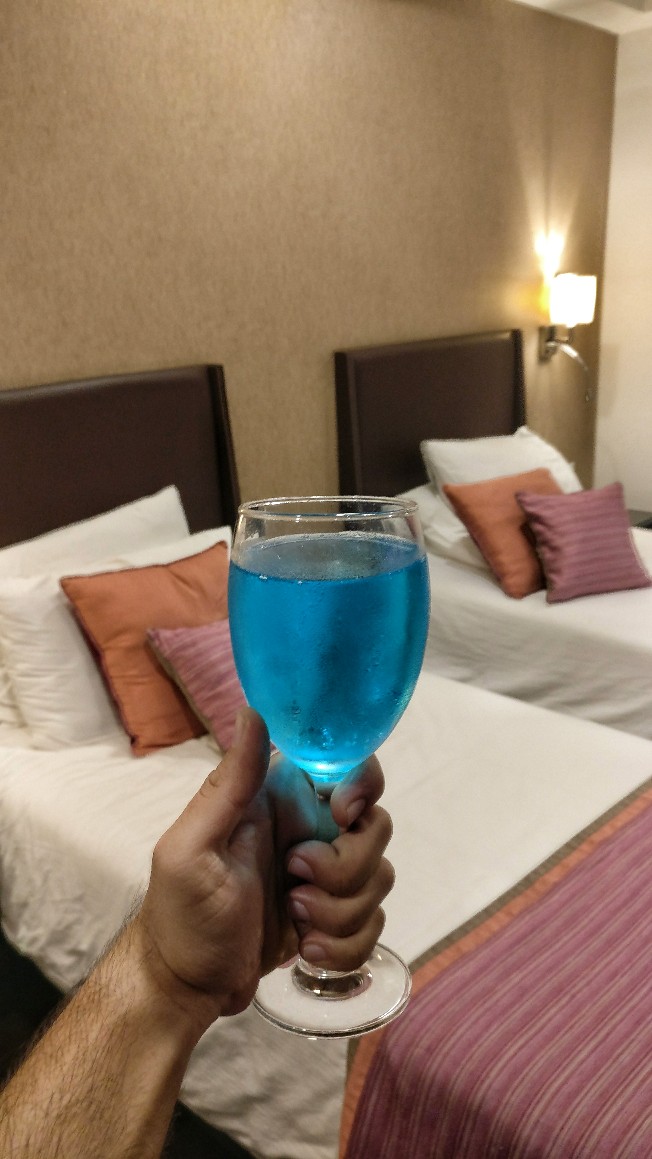 P.S. On a good weather day, you can access their high-rise terrace for a beautiful view of the sky and the distant skyline of the city.