Hyatt Regency Gurgaon, the high end hotel near Manesar (about a 90 minute drive from Delhi) has some some top notch and super comfortable luxury rooms that are equally suitable for corporate workforce as they are for families.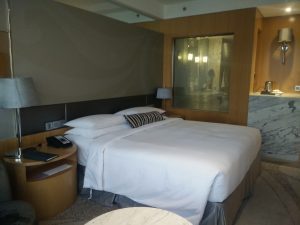 The first floor reception ensures that the corporate event space is secluded from the rest of the property, ensuring the coexistence of both corporate events and family outings (proving ample amenities for both of them).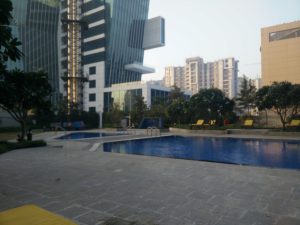 The flawless service, reminiscent of the global Hyatt standards would ensure that your stay at this property is nothing less than perfect.
If you're planning a family weekend, stay assured thay they have a plethora of options for keeping you and your kids entertained. The poolside, the kids play area and poolside movie screenings are just a few examples of recreation offered at this wondrous hotel.
Food is also the best in class. The Kitchen District's vast array of cuisines, be it for Breakfast, Lunch or Dinner, the huge variety and fine quality of dishes ensured that each of these meals was satisfying and scrumptious. I absolutely loved the Dimsums Sushi, the Indian Streetfood section (every Saturday afternoon) and also the North Indian options.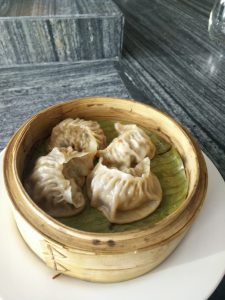 The 16th floor is a suite-exclusive level and it also has a limited access club for the suite-guests. The high-rise level offers a breathtaking view of the highway, which doubles up in charm, during evenings.
At 9th floor, my room offered me an intriguing view of an adjoining sky-scraper, the corresponding skyline of Gurgaon and the pool side. The room was big enough with the bed, a couch and also a well equipped workstation. Bathrooms have both, a shower and a bathtub.
I am so going back for a staycation at Hyatt Regency Gurgaon, and would highly recommend the same for you.