Dilli BC is a food delivery and take away joint that captures the true essence of Delhi's palate with its sumptuous and carefully crafted curries and kebabs.
The Lehsooni Chicken Tikka, succulent pieces of chicken cooked in the tandoor with a marinade of garlic and other lingering spices, is a must must try dish. Would make for a perfect accompaniments for tipples.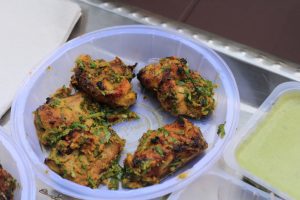 Then, the Bhatti ka Murgh, the austere roasted cuts of chicken with basic yet wonderful spices were also wonderful.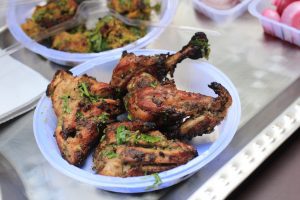 Absolutely loved the Tangdi Kebabs which were laden with tangy and spicy masala (not to miss the hearty the pieces of chicken, kudos to the quality).
Then when it comes to curries & main course. The Dal Makhani being the staple of us Punjabi Foodies deserves a prominent mention, being one of the highlights of Delhi BC's menu. The lentil dish was served hot and thick, just as I personally love it.
Butter Chicken here isn't the usual sweet preparation you usually find in North Indian eateries. The focus is hence on the buttery gravy full of subtle flavors.
The Mutton Rarah was an out & out winner during this hearty luncheon, the keema based spicy gravy was addictive (best enjoyed with the piping hot Garlic Naan). Their wide range of breads will make sure you're meal experience is accentuated.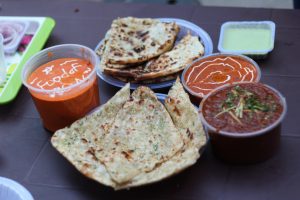 Dilli BC- Delhi's own food takeaway joint with its heart at just the right place, and the expertise of Chefs and the ambitions of the owners makes sure that you have nothing but the best of North Indian Cuisine.