It is the season of the wholesome Delhi winter and what better than a piping hot cup of delicious hot chocolate on a typical winter outing? So let's discover the best of the best list of the places serving the finest of this comforting warm cocoa beverage!
Parameters to Judge the Best Hot Chocolate in Delhi
Cocoa quality and quantity
Chocolate is literally supposed to be the primary ingredient in a hot chocolate so it makes sense to evaluate the quality and percentage of cocoa used in the drinking chocolate an outlet is serving.
Sweetness balance
I need to be able to taste chocolate in a hot chocolate and sometimes the amount of sugar used has a tendency to make it over-sweet or simply bitter. Hence, the right balance of cocoa and sugar is needed.
Thickness
What separates a hot chocolate from a regular chocolate milk is the thickness. I don't mind my hot chocolate to be slightly viscous and thick but if it is simply too skimmed, it doesn't solve the purpose.
And the Winners are..
Yes there are 2 places that make it to the cut in my opinion.
Chocolateria San Churros, GK-2 M Block Market
Ultimately thick, right balance of cocoa and sugar and fantastic quality of chocolate used. On one instance, their Spanish style hot chocolate (the one that takes the cake) was so thick that it was almost chewy. The last time I ordered it, it was piping hot and packed the perfect level of thickness. Repeat value for sure.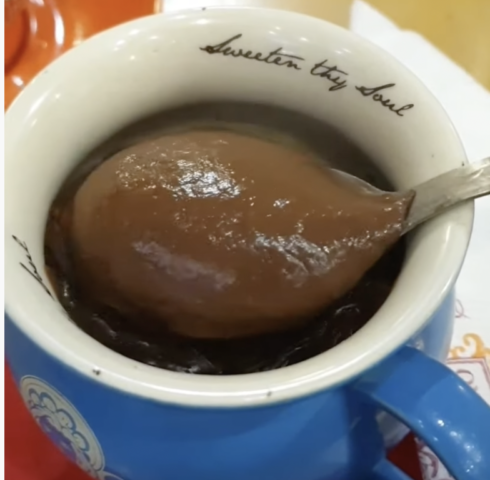 2. Colocal Chocolate, Khan Market/Dhan Mill Compund
The 55% Campfire hot chocolate from Colocal is thick, chocolatey but not bitter and packs a unique smokiness (they pour it in a glass lined with a beautiful wood smoke).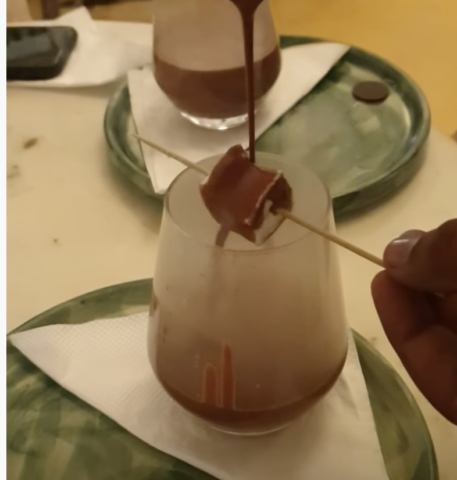 There are others that deserve a special mention but do not necessary score full marks basis the parameters mentioned here but still can be considered as high quality renditions of the hot chocolate in Delhi- L'Opera and Emperor's Lounge at Taj Mahal New Delhi.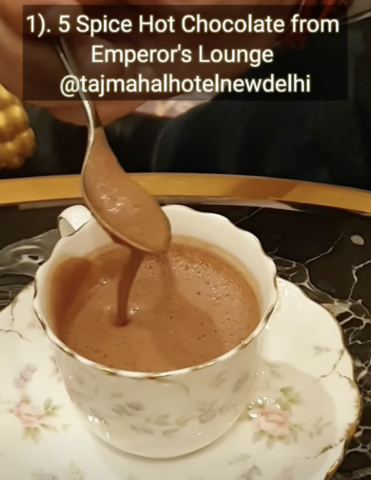 So which one is your favourite Hot Chocolate in Delhi? Let us know in the comments below!