Bronies Gastro Pub will surely become 'The Hangout and Party' place of Def Col. Why do I say that? From the pretty Garden Dining Setting to the DJ's shack set up in mid-air to the Booze Vault next to the bar, Bronies has that vibe that makes you want to party as soon as you enter. To top it all, they have an amazingly-thought-of Menu consisting of some gourmet and some super innovative dishes.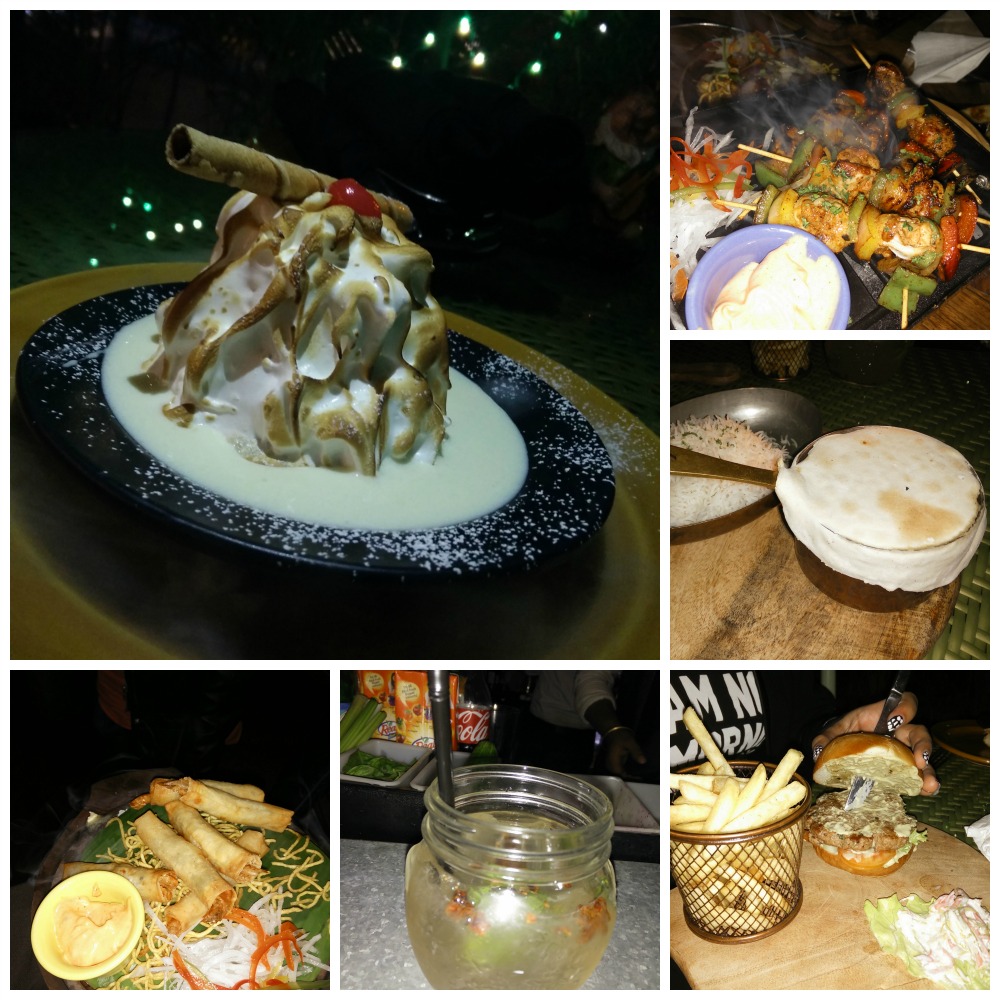 Awesome Dishes at Bronies Gastro Pub
Brinjal Fries- I had never in my life wanted to take even a bite of a dish prepared with Brinjal but the Brinjal Fries at Bronies Gastro Pub changed that. Crispy on the outside and tender from the inside, these fries gave the perfect treat to my tastebuds when had with the signature bean sauce.
Prawns Paper Wraps (kind of spring rolls) were super yummy and one of my favorite appetizers at bronies.
Potatoes in Kung Pao Nuts was a getaway from the conventional Chilly Paneer Bar Snack. This was served on a bed of crispy fried noodles. Didn't like it much because they had much butter stuff to offer.
Chicken Satay was a well cooked, delicious and full of spicy tangy flavours.
I also liked the concepts of fresh veggies/meats being cooked on a live grill in front of your eyes. As fresh and yummy as it gets.
They also have HUGE burgers at Bronies Gastro Pub, with Chicken, Lamb and even Tenderloin Variants. Not a fan of burgers but others around me had great things to say about these.
I totally loved the Chicken Pot Pie that was served as a main course. Tender pieces of chicken and fresh diced potatoes baked in a delectable roast gravy served with freshly steamed rice. This was a wholesome meal in itself.
For drinks, they have all the nitrogen smoke laden shots and cocktails. The flaming Lamborghini is a must try.
Coming to what I loved the most, the Desserts. Baked Alaska was the winner. With torched meringue and ice cream filling, this dessert was reminiscent of an all time favorite cassata ice cream but with a much more delicious twist. MUST TRY.
The chocolate Mud Cake had that factor which would make even the most seasoned chocolate connoisseurs go gaga over it.
FOODelhi Review Grade Card for Bronies Gastro Pub, Defence Colony
Service- 4.5/5
Taste- 4.5/5
Ambiance- 4.5/5