Seemingly unfamiliar with the Caribbean Cuisine, I found it very interesting to go to Raasta HKV and try out what they offer. After a briefing with the Chef, I was quite sure I was up for a treat. The tasting session began with the signature Raasta Bongtails, a range of tantalizing cocktails serves in Bongs. Hawaiian Sun was my favorite because of its subtlety and orange twist. Then came in the appetizers which were indeed inspired by Caribbean flavors without losing the great Indian touch.
A Caribbean Evening at Raasta HKV
First and the foremost dish that deserves a mention: Dylen's Mushroom Galouti. This was a delicate, delectable delicacy which literally melted in the mouth. It has somewhat sweet but delicious flavors which went really well with the triangular Warqi Paranthas.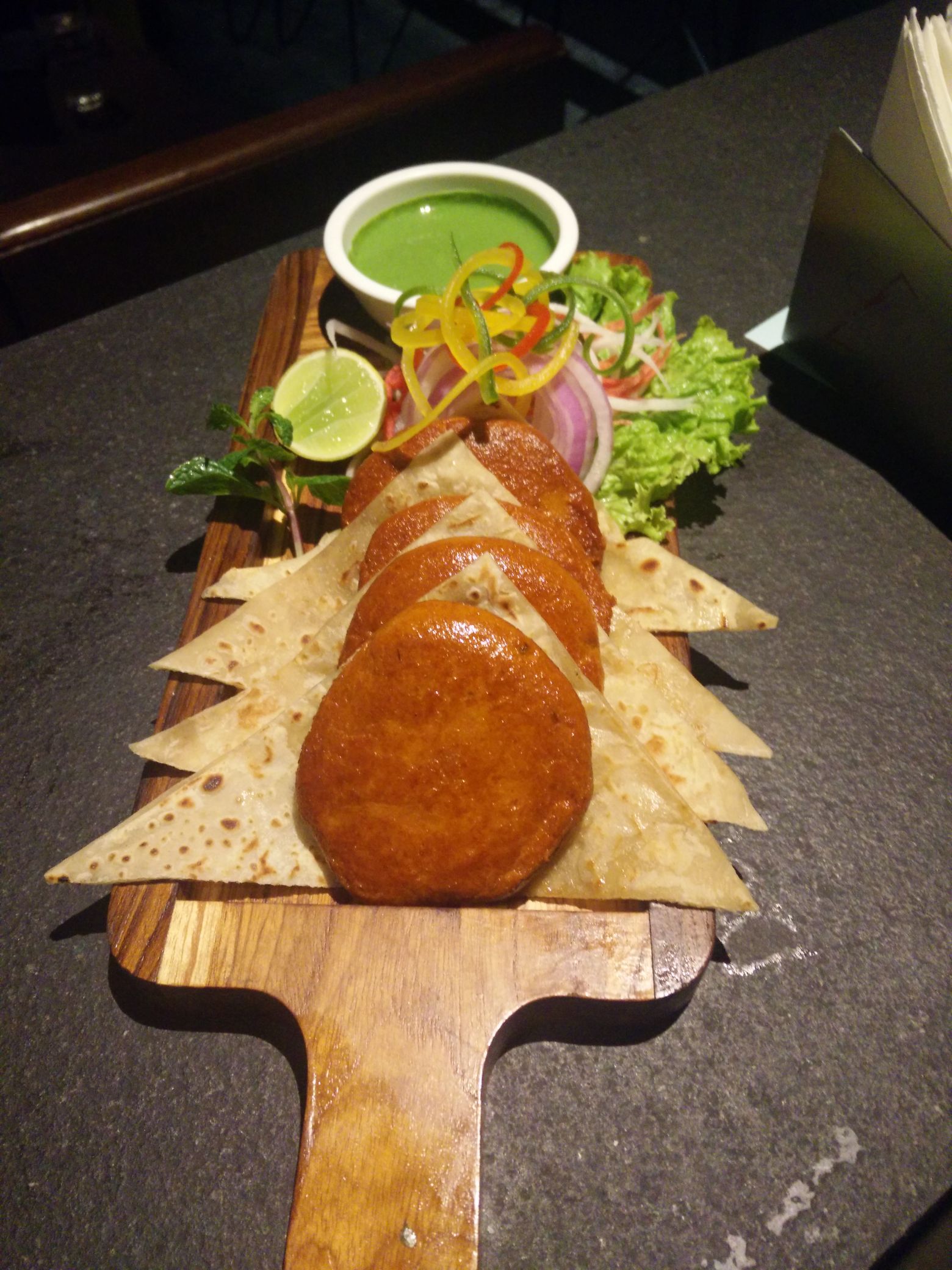 The Caribbean Chicken Strips were freshly fried and the Harissa dipping sauce which was fiery hot yet Addictive.
Without any doubt, the highlight of the menu is the Jambalaya. Although it would be wrong to compare, but this is probably the Caribbean answer to the Mughlai Biryani. This rice dish had delicious chunks of chicken and chopped sausages. Being the first timer at tasting the Jambalaya, I was totally floored by the Raasta version of this Caribbean rice dish. This one is very highly recommended.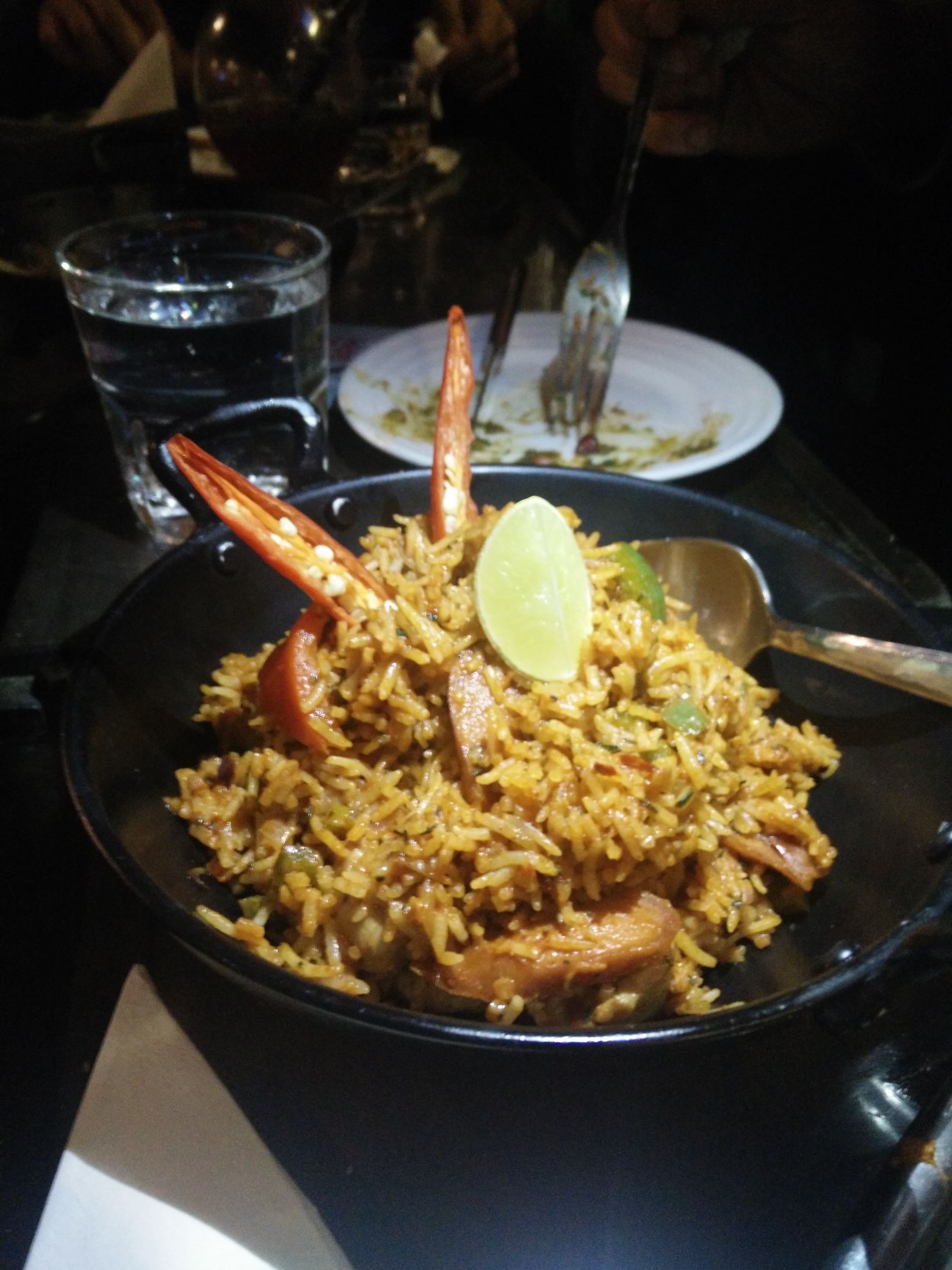 Then there was this Indi ChickenChaat (a fusion of Caribbean and Indian flavors). A carnival of colors and flavors, this was a chaat lovers' delight. For me, there was too much lemony tanginess, overpowering the chance to savor the ingredients.
When in doubt, go for the platters! The Raasta Big Boy Platter, as the name suggests, is the ultimate thing offered by Raasta. Try everything and choose you're favorites from this one (there are going to be many). From Chicken Tikkas and Seekh Kebabs to herb crumbed fish fingers, this platter offers all the delicious finger foods. My favorites were the fish fingers and the cheese jalapeno cigars. They also serve amazing dipping sauces like Tartar and Harissa.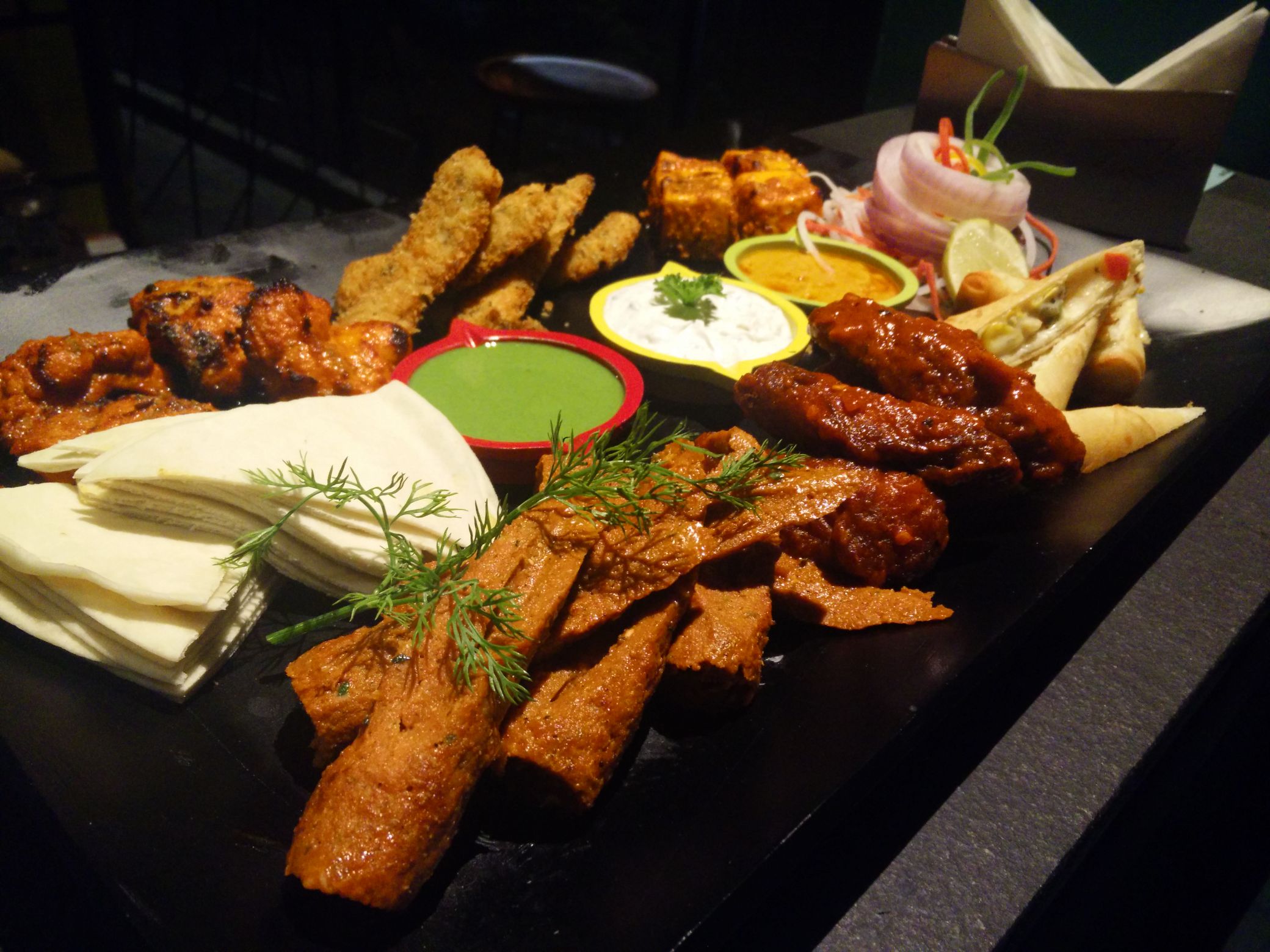 Also, don't forget to Booze your way to glory with the amazing Pan and Kesar Flavored Vodka Shots.
Fun times await you at Raasta Hauz Khas Village and Cyber Hub.