We recently received the honor of visiting the Windsor Chocolatier (a luxury chocolate brand in Delhi NCR) as they attempted to build India's Tallest Macaron Tower measuring 11 Feet vertically and with the Macaron count going even above the World Record holder. The tower was successfully completed and entered the prestigious Limca Book of Records. The whole lively event was attended by the who's who of the blogging & media industry, as we all witnessed the delightful feat by the Team Windsor.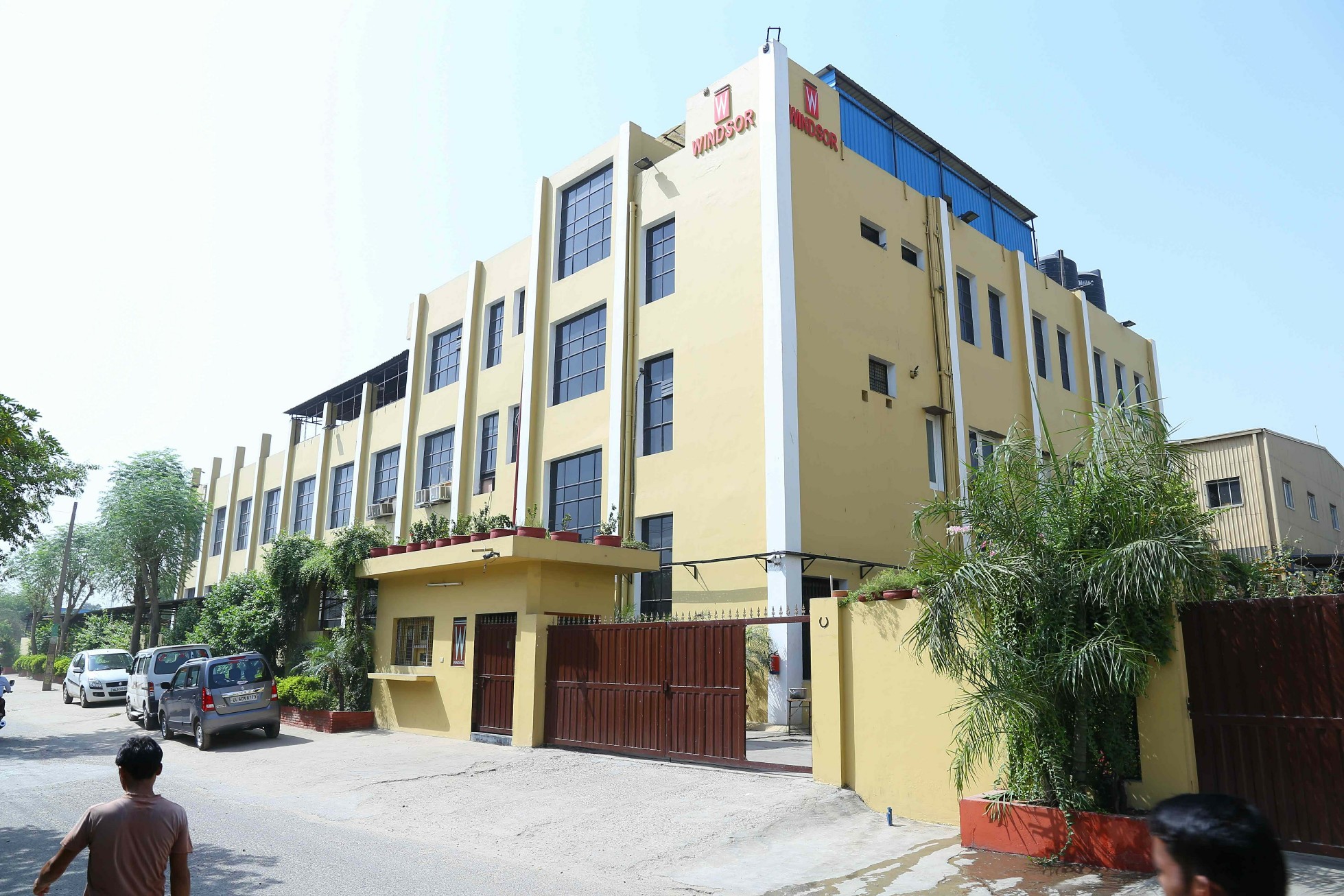 India's Tallest Macaron Tower
The macarons were stuck to the tower structure by the means of freshly tempered milk chocolate which held the colorful & tasty Macarons as they collectively entered the record book.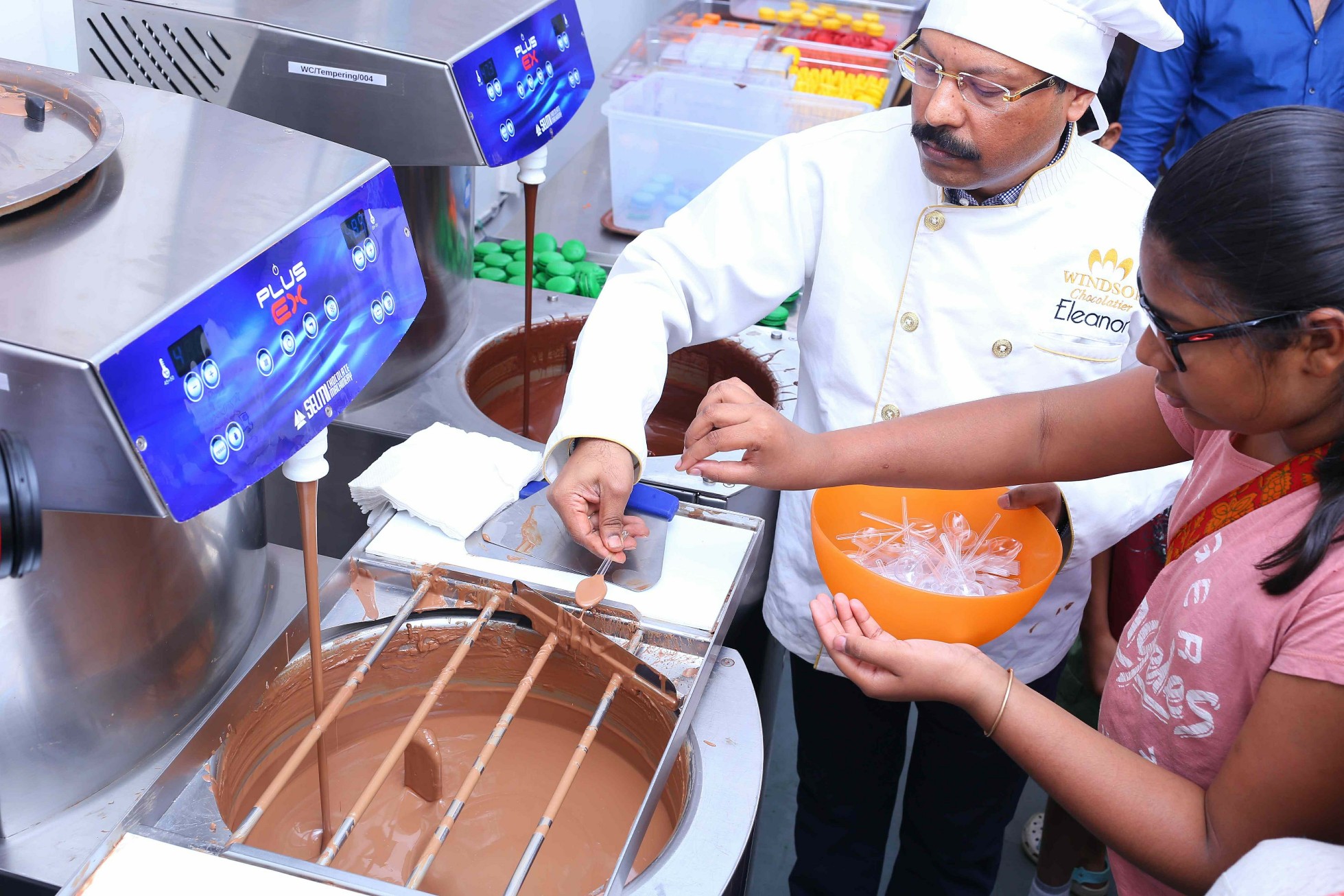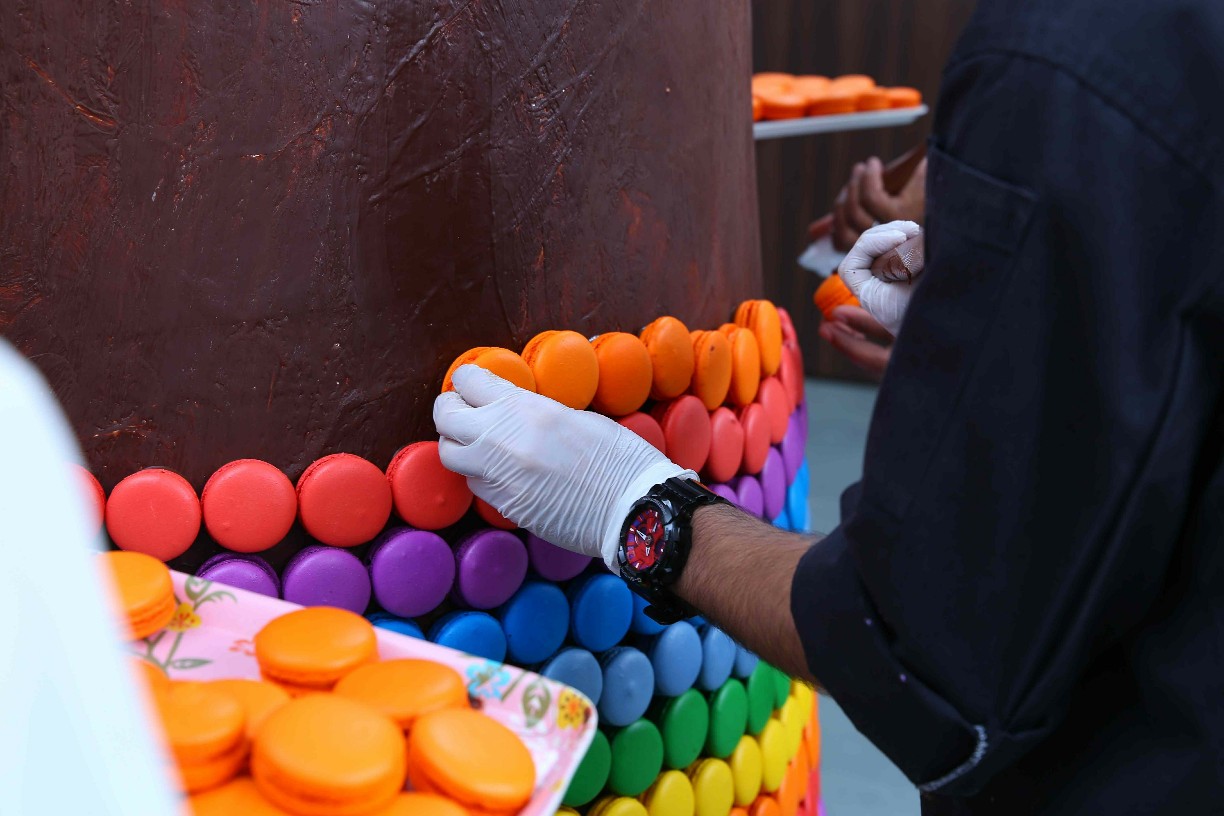 While the tallest Macaron tower was in progress, we also got a chance to visit the wonderous chocolate mega factory of the Windsor Chocolatier.
A Visit to the Windsor Chocolate Factory
The high-end brand is largely into corporate gifting. We got to taste and witness the different segments of the factory (from the Confiture & Chocolate spreads, from Marzipan to Dark Chocolates, from Macarons to Cookies, they had it all). The packaging of Windsor Chocolatier products is also something very elegant and their partners vouch for their products.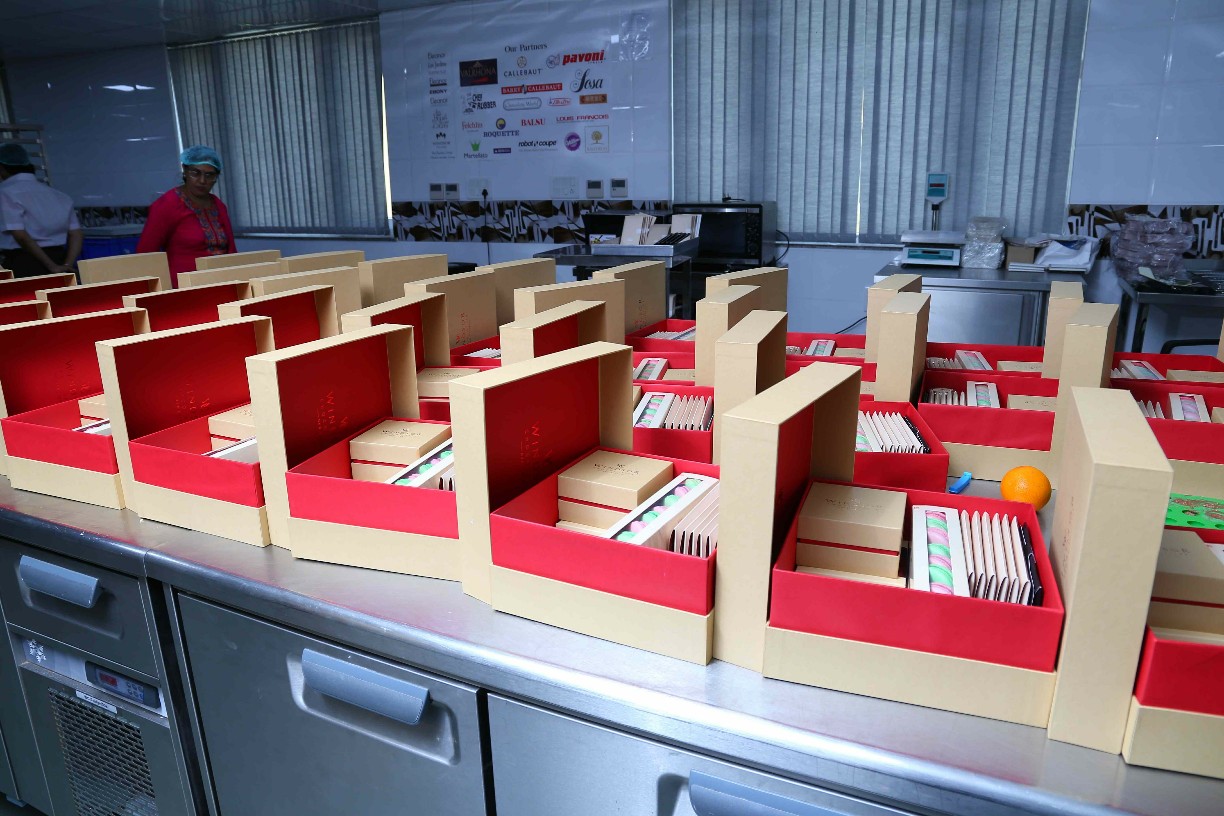 We still can't get over the aroma that was spread throughout the Windsor Chocolatier Factory.
As the event ended, the successful creation of India's Tallest Macaron tree was celebrated with Champagne & applause.
So if you're looking for corporate gifting, we'd definitely recommend Windsor Chocolatier for their finest quality premium chocolates and avant garde packaging.