In the heart of our rich culinary treasure, there is a gastronomical network that breathes daily routine of the office goers of Mumbai, Maharashtra. The network of Dabbawala's in the city has been talked about at a Global level for being so precise and contributing to the daily lives of the working class.
Delhi's best Multi-cuisine restaurant, Tamra recently hosted the Dabba festival to pay tribute to not only the Dabbawalas of Mumbai but also to the Indian fusion cusine that runs through the eat streets of the country.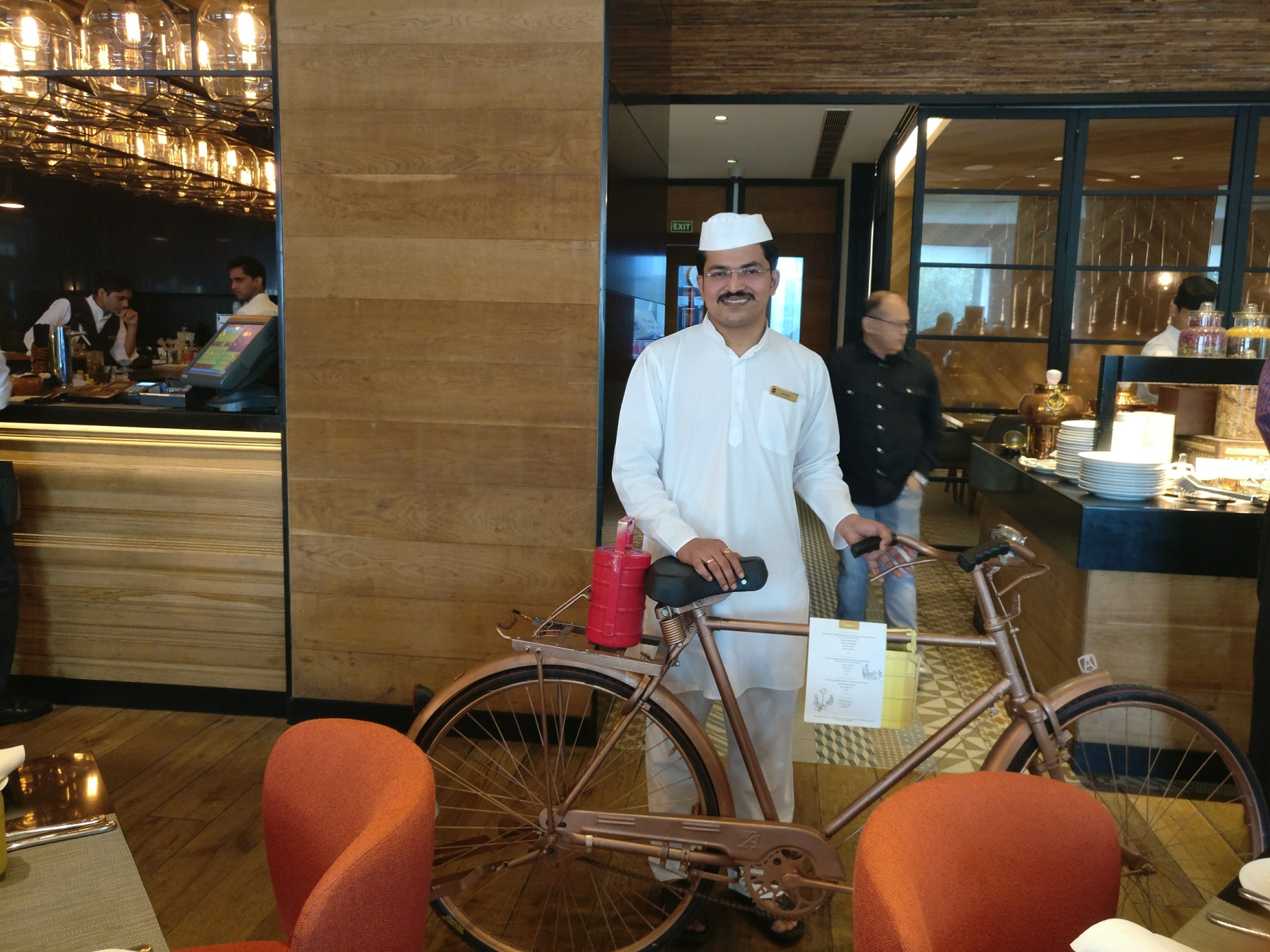 The reasonably priced culinary experience involved an in-house Dabbawala i.e. the very welcoming and hospitable, Mr. Ambika. He cycled his way through the restaurant chanting the popular phrase, 'Dabba le lo Dabba'. This contrasting manouvre at a five-star property was definitely a Delightful one.
The Dabba menu had an array of curated tiffins ranging from the Wonderful Desi Dabba; A lingering and spicy Bhuna Boti Masala, the flavorful lehsooni daal, pulaav and two onion Paranthas with a side of salad & chutney (a fulfilling meal which felt straight out of an authentic Dhaba).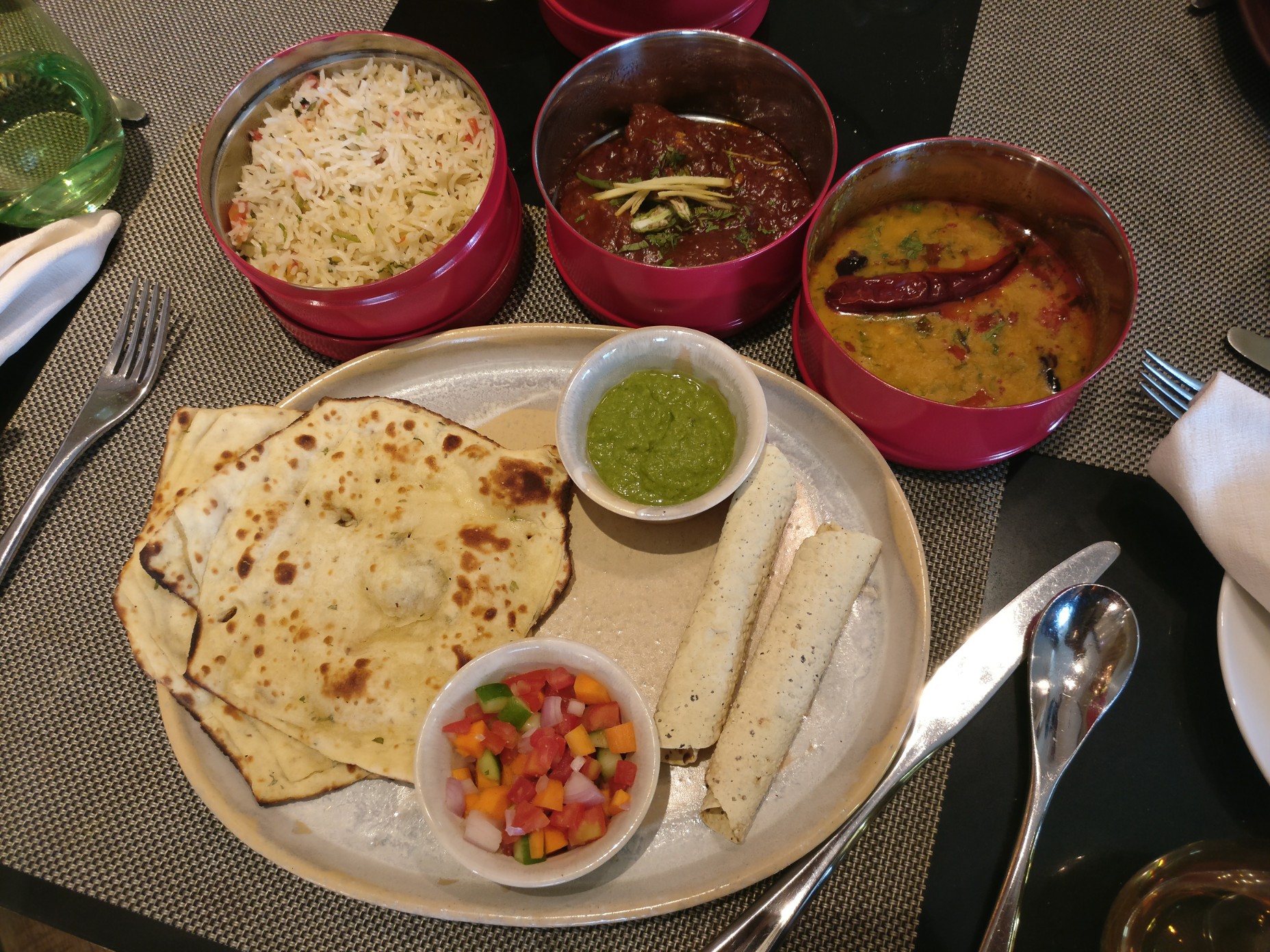 To the tangy tantilizing Indo-Chinese street food essence of the Desi Chinese Dabba which had our very own Chilli Chicken and the lifeline of every party, Veg Manchurian both of these were served with a box of fried rice and Chinese salad (Comfort food at its best).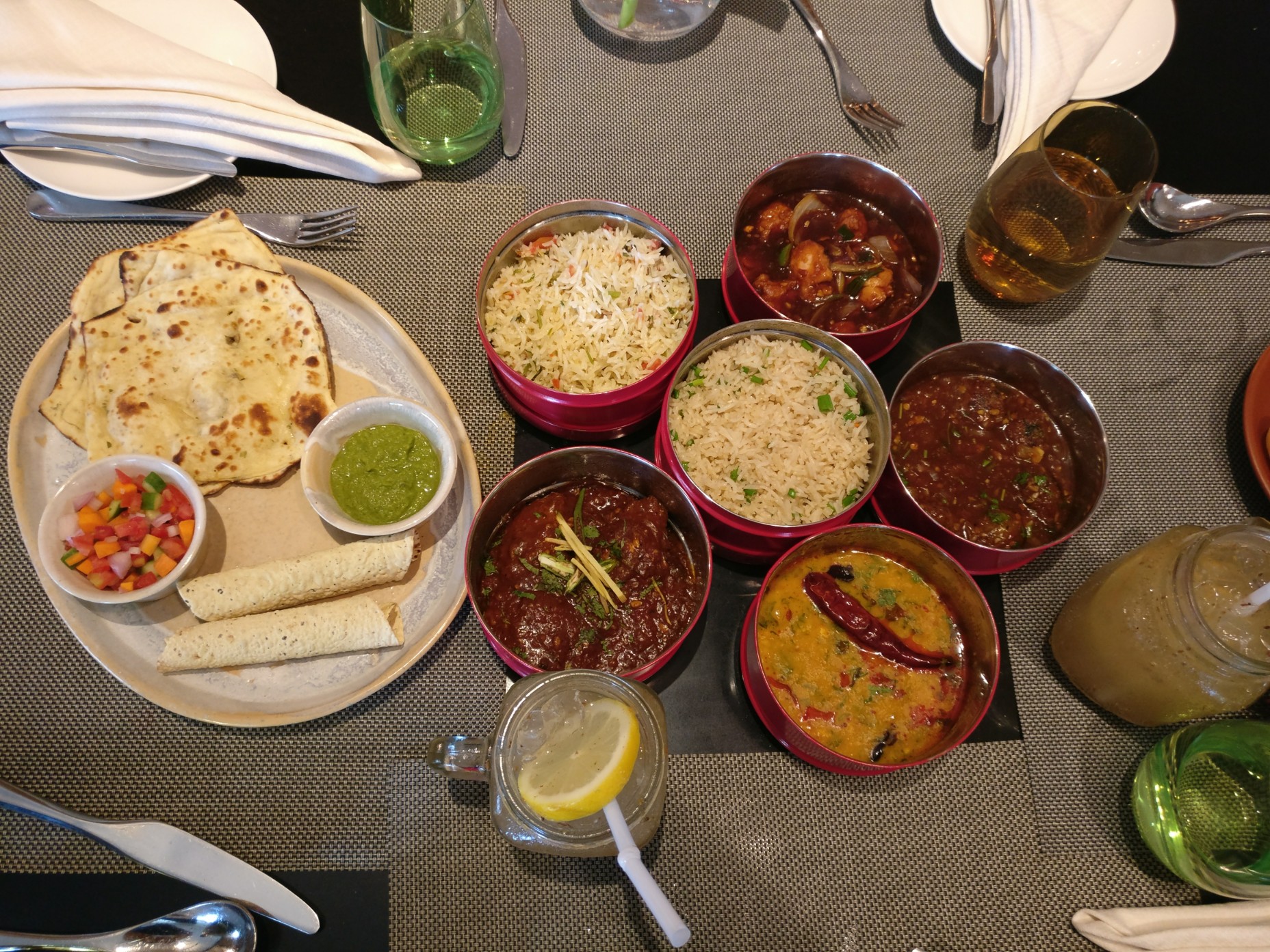 Each Dabba was brought along and courteously served to our table by our Dabbawala friend, Mr. Ambika.
There was other amazing varieties as well. For example, the 'Mere Gaon Mera Desh' promised to bring the flavors of a Desi Indian countryside with it's chicken curry and the yogurt based Indian gravy, Kadhi. The Indo-continental fusion within the dishes of the 'Phorner Dabba' were also wonderful. Be it the tangy soupy Ratatouille or the cheesy baked Mac'n'cheese, the Dabba promised a Delightful experience for all those looking for subtle yet tasty interantional comfort food.
Each Dabba was priced at an excellent price of Rs. 1100++ & came with a refreshing beverage from the choices like Nimbu Shika, Masala Cola and the Thanda Banta.
To sum it up, the Dabbawala promotion at Tamra, Shangri-La's Eros Hotel New Delhi was a great getaway from the conventional food festivals as it brought to us some gems of the emerging Indian fusion comfort food in the packaging of the very interesting Dabbwala concept.