After quite a years of lawsuits and legal battles, we can say McDonalds has finally arrived back into the National Capital i.e. Delhi's food scene.
Although it has a certain patronage that'll always stand strong with the brand no matter what the circumstances are, the months of franchise conflict certainly tarnished the brand image to a certain level with a ton of complaints regarding product quality and lacklustre condiments served during the time when McDonalds outlets in Delhi were running at the behest of 3rd party suppliers rather than the official, company approved ones.
Nevertheless, all is well that ends well and finally almost all the outlets are now open in Delhi are selling products with official McDonalds branding all over. Is the quality restored? Well, that might a topic for a separate debated altogether.
Although the new lease of life has made the brand more cautious than ever and it is taking baby steps towards the strengthing of its market share where it competes with a ton of mew International and Local burger chains.
You'll find the usual basics of burgers, wraps, and ice creams in menu and almost no new additions that might be found at McDonalds in other cities.
However, a recent visit to their Ambience Mall Gurugram outlet made me realize they've added a rather interesting burger to their menu. The Dosa Masala Burger. An item that was probably being sold for sometime now at their Southern outlets in the country but now is being introduced to Delhites who have a rather old affinity towards South Indian food.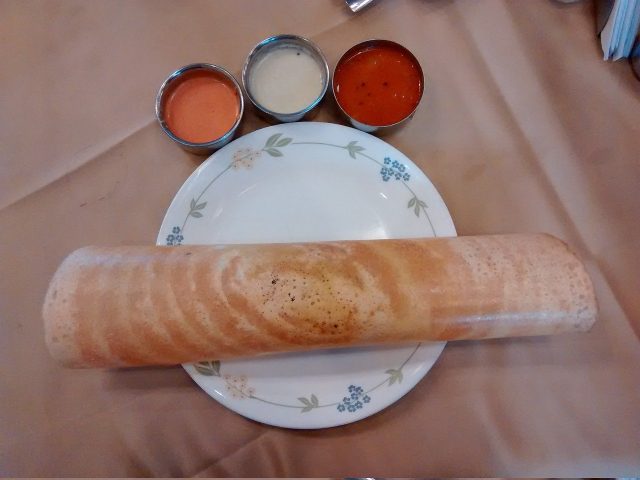 The interesting fusion burger consists of whole-wheat buns with a filling of your quintessential aloo (potato patty) and a salty and tangy Rassam sauce (rassam is a South Indian tomato based soup served usually with papad).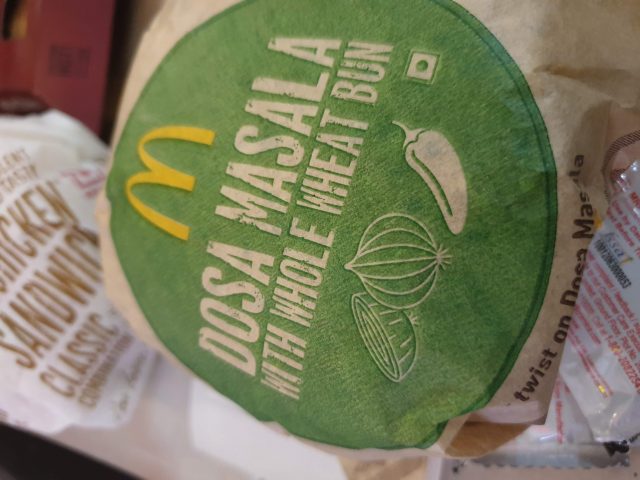 The burger might in itself be just anothet twist to the all-time bestseller McAloo Tikki but has to be lauded for innovation that combines the flavors of a classic savory pancake with those of a western classic burger.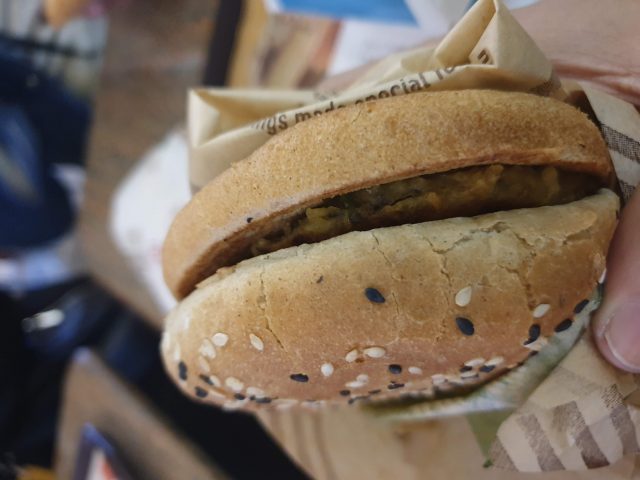 Is it delicious? Well, I quite liked the mix and match of flavors and yes it did have that feel of the spiced potatoes you find in a typical masala dosa. Why don't you guys give it a try and let us know whether this addition is worth it or not!