---
Mystique Melange in Ashok Vihar is a beautifuly designed fine diner serving some scrumptious appetizers and an equally delectable main course. With spacious and chic interiors, this place is totally apt for a party involving a huge guest list.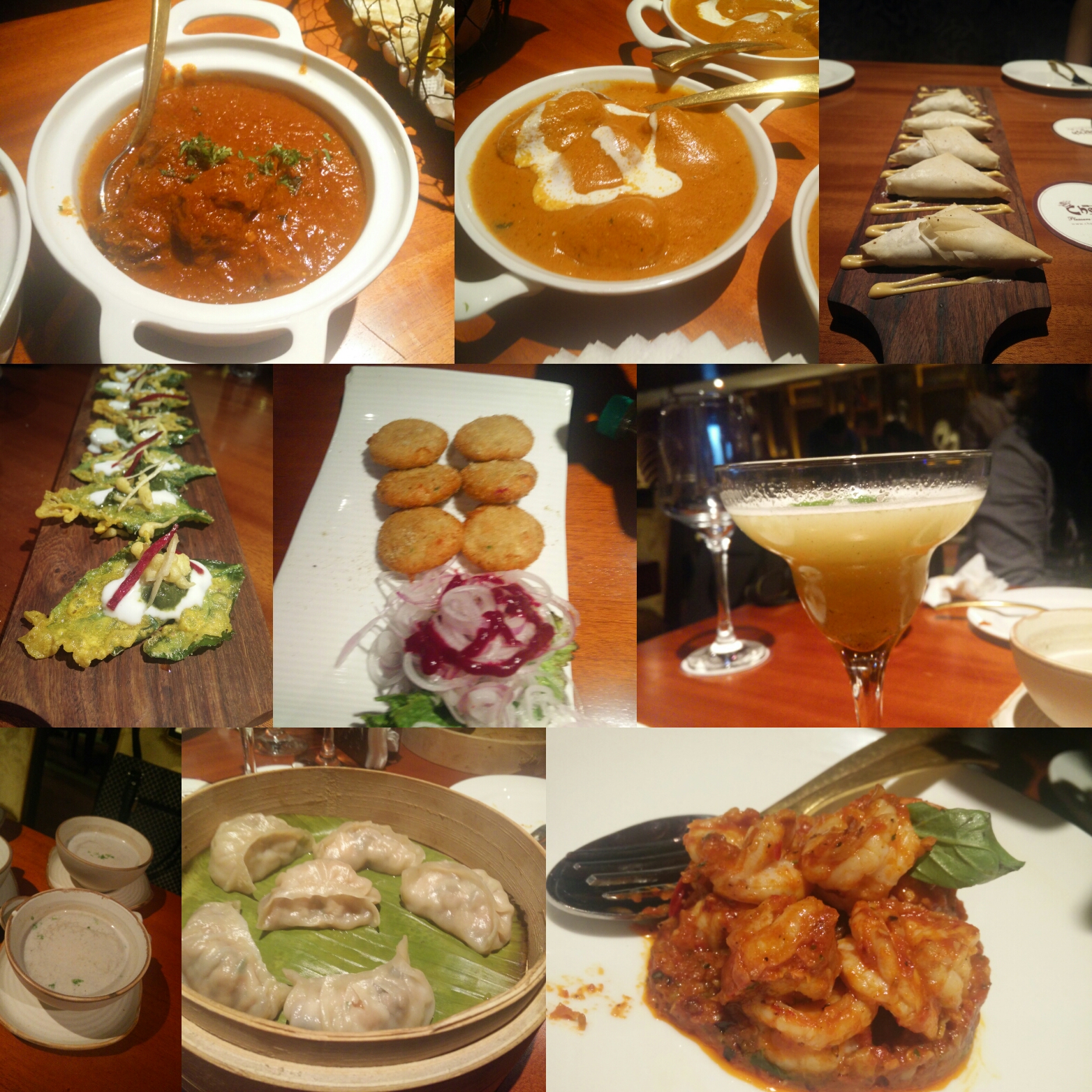 A Quick Review of Mystique Melange 
A well equipped bar and a highly trained courteous staff, just what you'd expect from a fine dining restaurant. The prices seem less when you compare it with the restaurants with a similar abiance, set up else where (at a 5star property).
Nevertheless, the food is as delicious as it gets. Amazing appetizers, refreshing mocktails and a filling main course.
In appetizers, loved the Chicken Dimsums, Quesadillas and cheesy chicken tikkas. The Chilly Basil Prawns were the best. Fresh prawns cooked in a wonderfully flavorful sauce.
The Virgin Falsa was a super refreshing mocktail which I would recommend to all.
For main course, the Rajasthani Laal Maas was the winner with it's fiery hot delicious gravy and well cooked mutton.
Those with a palate inclined towards North Indian Cuisine would find there Maincourse very appealing. They also have the buttery rich khubaani koftas. A little less of sweetness and these koftas would've tasted perfect with the freshly baked assorted Indian Breads offered by the Mystique Melange's menu.
The soft centered chocolate pudding with vanilla ice cream was the perfect ending for my meal at this beautiful restaurant called the Mystique Mélange.
They also have other desserts like the Italian Tiramisu, especially for those who are not chocolate lovers.
The service is also impeccable with a huge staff equipped with all the knowledge about their menu and courteousness to keep a check on you to make sure that you have just the desired dining experience which is a class-apart.
Mystique Melange is probably one of the best fine dining restaurants in North Delhi.