I am a fan of Asian street food. It is soulful, it is wholesome and most importantly it packs all possible flavor profiles. Ping's Café Orient is a name I'd heard from multiple friends whenever the topic of discussion was about Asian food so I decided to give it a shot. The restaurant is tucked in an old-school market at Lodhi Colony and it's interiors are reminiscent of a nice neon-lit café in Bangkok. The menu boasts of everything Asian ranging from Baos to street-style noodles and salads. You'd spot a Hainese chicken and rice and You'd also spot a teriyaki chicken bao too. So the diversity of the menu was nice to see and we went ahead with a nice and rich Tom Kha Gai soup (a Thai soup made with Coconut Milk and lemongrass among other things). The soup was fantastic and clear all my sinuses with it's delicious chillies, lemongrass and boiled chicken immersed in a thick coconut milk conoction.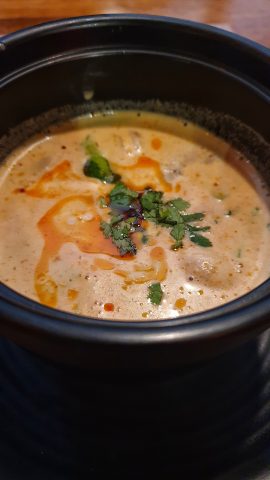 The second dish that we ordered was a Chilli oil chicken dimsum and while the quality of filling and the casing were both good, the chilli oil wasn't half as potent as we expected it be. It rested easy on the palate and had no traces of piquency whatsoever. The sauces/dips that came along weren't impressive either. The dim sum experience commands a good dipping experience and I've indeed seen some really good dimsum places in Delhi that take your dips really seriously and it certainly does pay-off.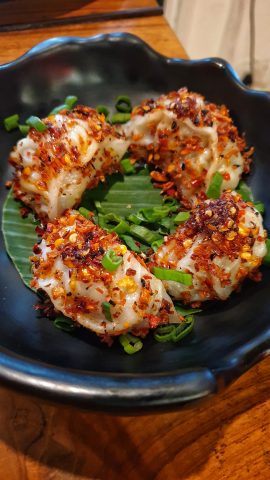 I couldn't resist my temptation of ordering teriyaki chicken bao and hence I went ahead. It was a good decision considering the fluffiness of the bao bun and the heartiness of the teriyaki chicken and other fillings.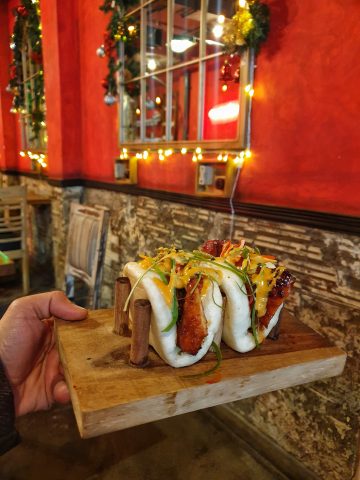 Then came our portion of the Pad Thai and they looked as close to their Thai counterpart as they could, including a thin casing of egg that we hardly see anyone doing in India. The noodles themself were really good with the right toppings of roasted peanuts and mushrooms among other things. The tangy and sweet dimensions essential for a good pad thai were definitely present.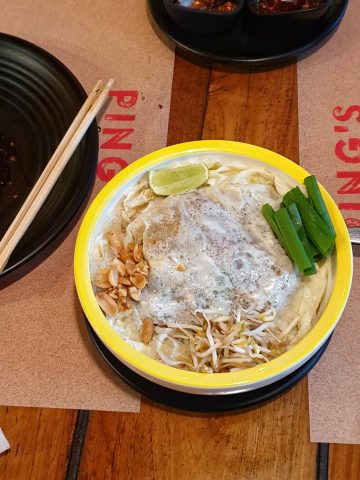 Service wasn't anything to write great things about. We were waiting for a friend who was to leave before we ordered our meals and hence there might have been a delay in placing our first order. However during the course of this delay, the servers looked visibly worried and fidgety and interrupted our conversation atleast 3 times to check if we were going to order something.
P.S. There was no waiting outside the restaurant.
Keeping the hospitality aside, the food-at least whatever we ordered- was good and I might give Ping's Café Orient another visit soon.