The lamb dish in the following picture is called Bhutwa (an assortment of Lamb organs like Stomach, liver, etc. in a slow cooked simmering gravy) and it comes all the way from the mountains of Uttarakhand in India. Chef Manoj Rawat (the Executive Sous Chef) is hosting the Uttarakhand Food Festival at his restaurant, Latest Recipe in Le Meridien Gurgaon.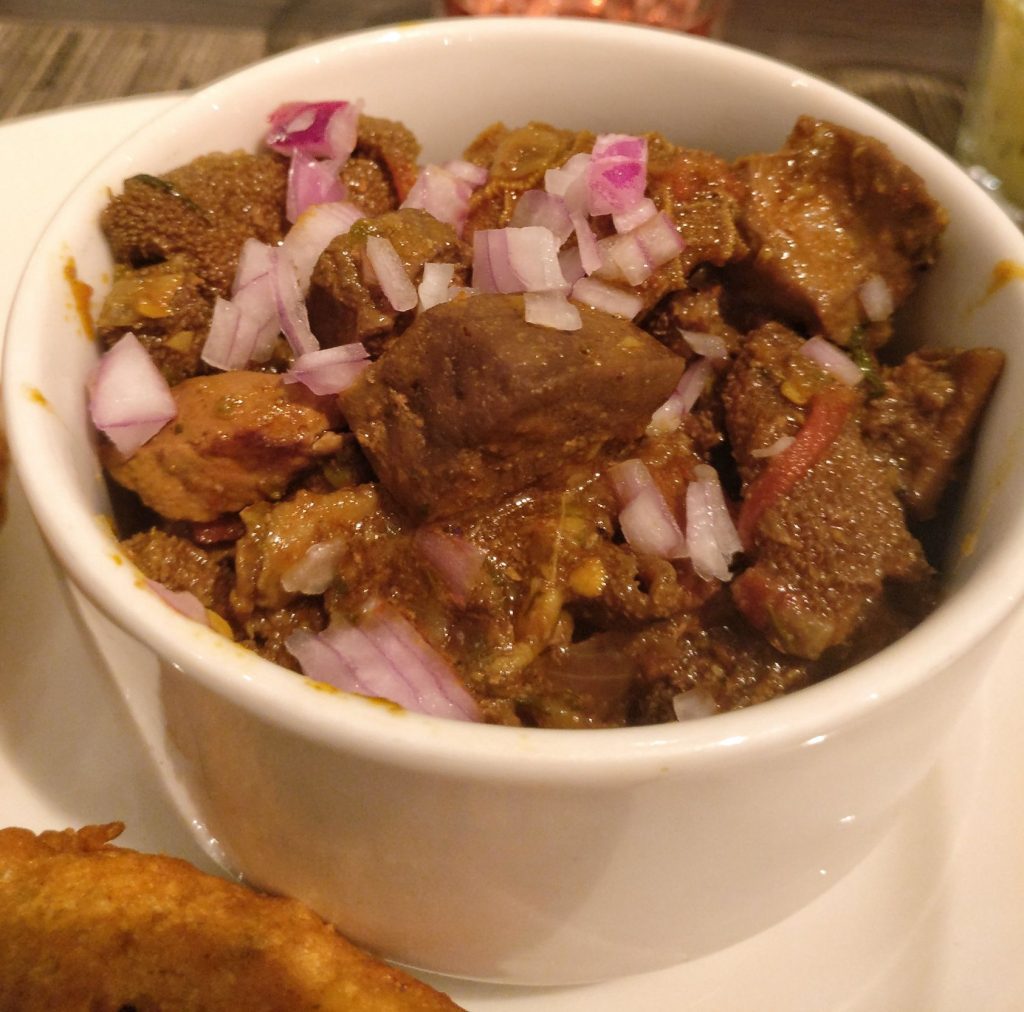 With a majority of ingredients procured from Uttarakhand, the novel festival is without a doubt, a commendable step towards reviving an unexplored regional cuisine. Chef & his team have spent a painstaking amount of time (including multiple trips to the Kothdwar village in Uttarakhand) to research about the presented dishes.
The result is absolutely delicious. Be it the Deep Fried Catfish (Maaccha) or the aromatic Mutton curry called Shikhar, each dish is slow cooked to keep the essence of Pahadi flavors with finely crafted masalas procured from the hills. The food also has a major influence of mountain fruits like Fig a.k.a Nadu (used brilliantly in a tasty Nadu ka Saag best enjoyed with the freshly made Makki ki Roti).
One of the highlights of the Uttarakhand Food Promotion at Latest Recipe, Le Meridien Gurgaon has to be the lentils (daal) spread. Cutting down on the excess of spicy condiments, my favorite mixed dal a.k.a Bhaddu ki Daal (Bhaddu is a huge vessel popular for slow cooking in the mountains) had its own delightful flavor without relying a lot on the masalas or spices, allowing us to taste the actual essence of the lentils (a rarity in this age of curries & lentils brimming with garam masala).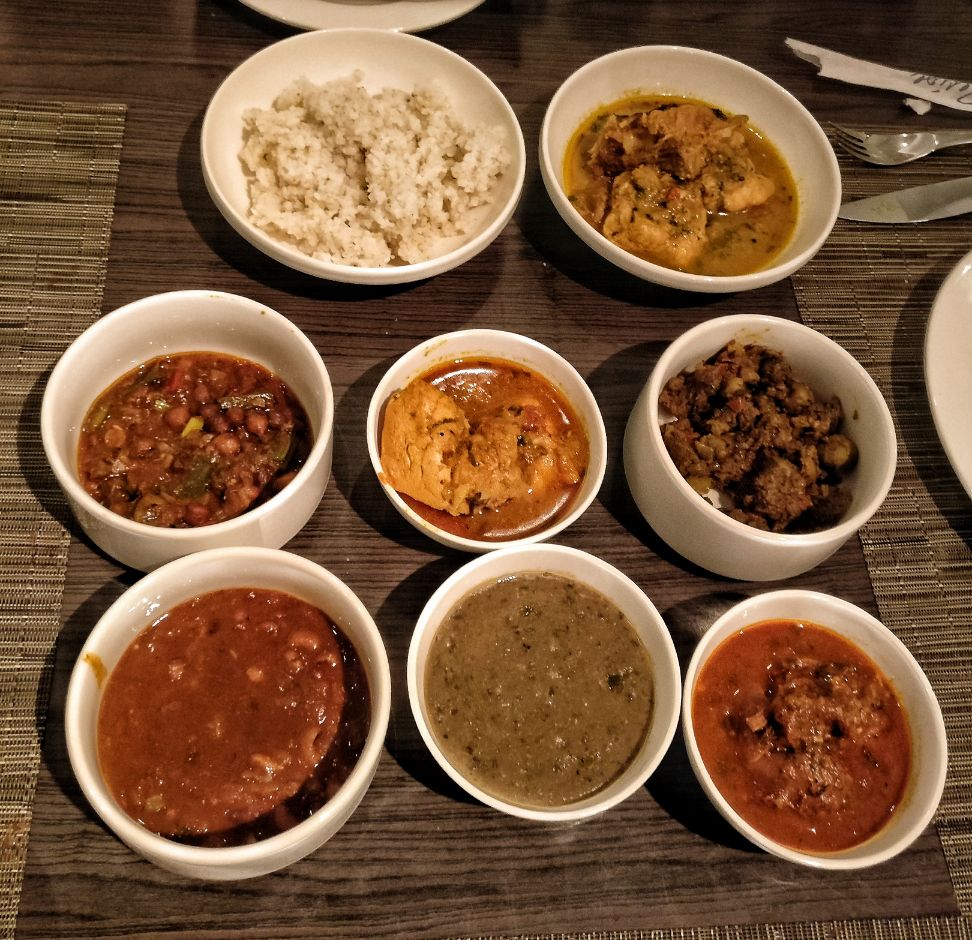 From exotic lentils, meat curries to delightful Uttarakhand desserts like Bal Ki Mithai (Milk Fudge covered with Sugar balls) & Ghughute (Fennel flour deep fried sweet doughs), the Food Festival is a must-try for all of you food enthusiasts who would like to try an entirely new cuisine, for probably the first time at any 5 star property in Delhi NCR.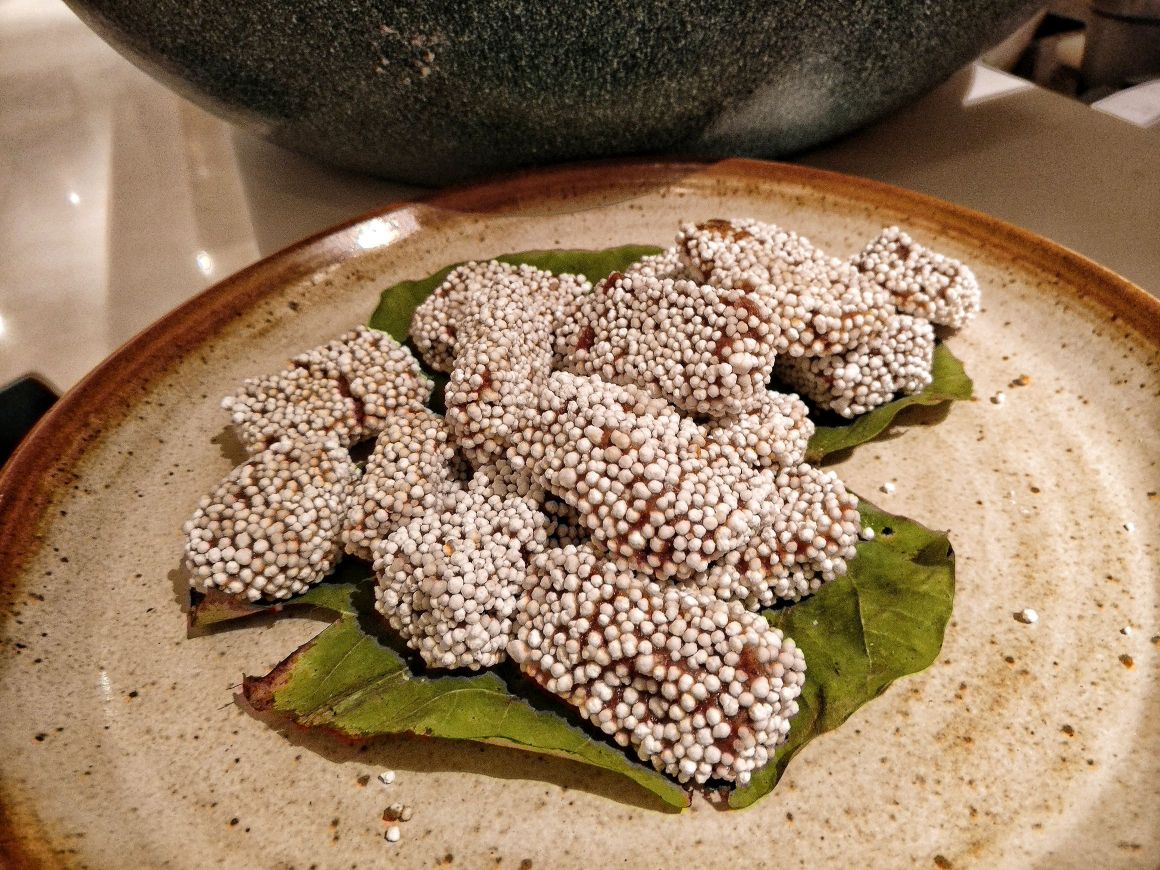 Call now on 0124 499 2008 for reservations at Latest Recipe, Le Meridien Gurgaon!
The Festival/Promotion is on till the 30th of April 2017