Paid a visit to the latest offering by Kylin, i.e ShopHouse by Kylin at the upcoming foodie hub, One Horizon Centre Gurgaon.
This time, the Concept revolves around the Healthy Eating aspect of Asian ShopHouses where you can buy your own vegetables and get them cooked within the delicious and hearty meal bowls.
The restaurant's menu however is not limited to these DIY Meal Bowls. They're serving some wonderful Sushis, Dimsums and other Oriental delights.
The celery spiced Lotus stem with Dry Chillies was probably my favorite dish even though I'm not a vegetarian. The perfectly spiced Lotus stem with its crunch, made for a delicious snack.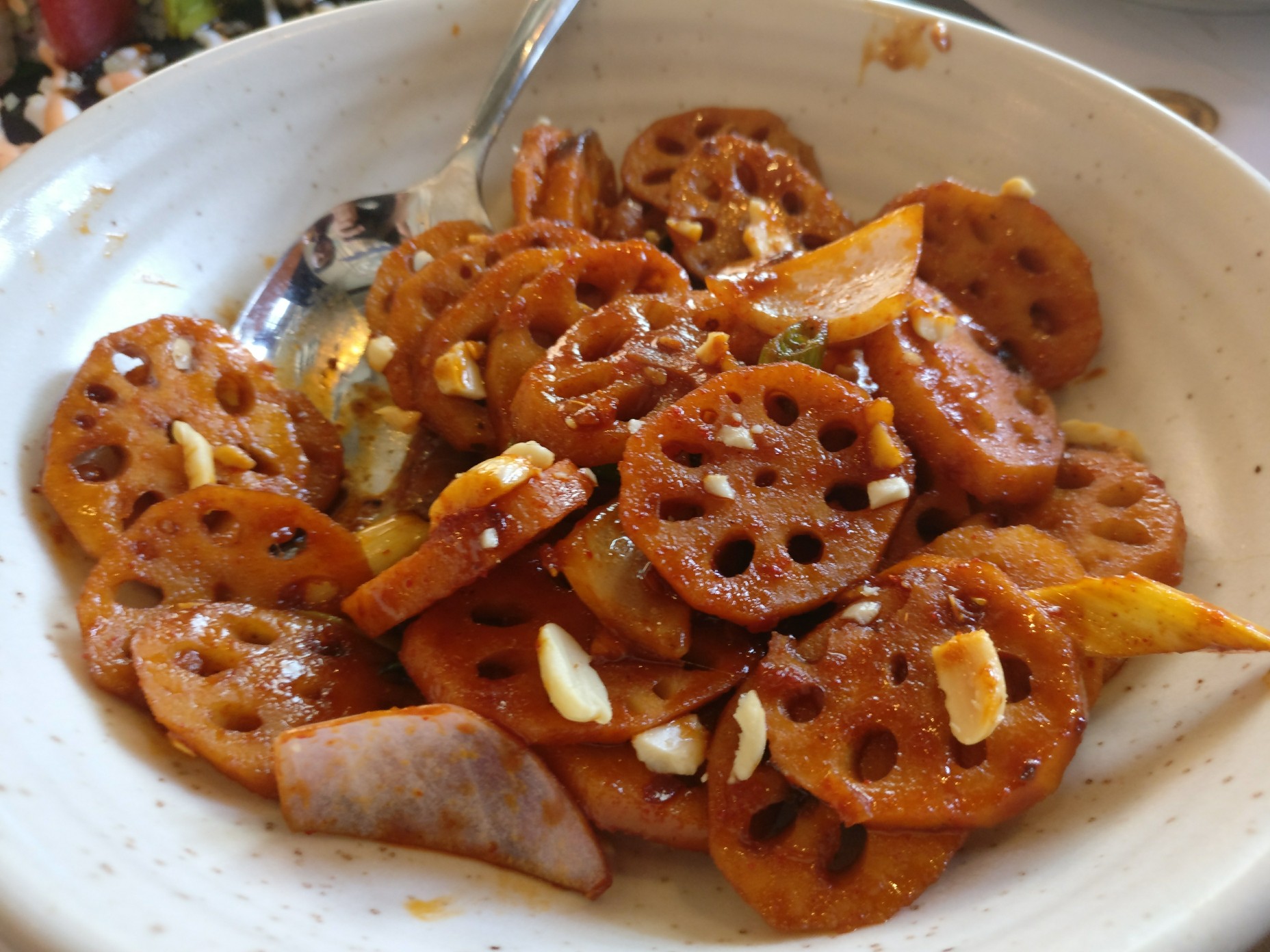 Then, the Schezuan 5 spice chicken was also a decent Chicken appetizers with its slightly spicy flavors which went wonderfully with the succulent juicy chicken.
When we talk about Sushi, the SAT (Salmon, Avocado & Tuna roll) was my favorite specially because of the tantilizing chilli Mayo.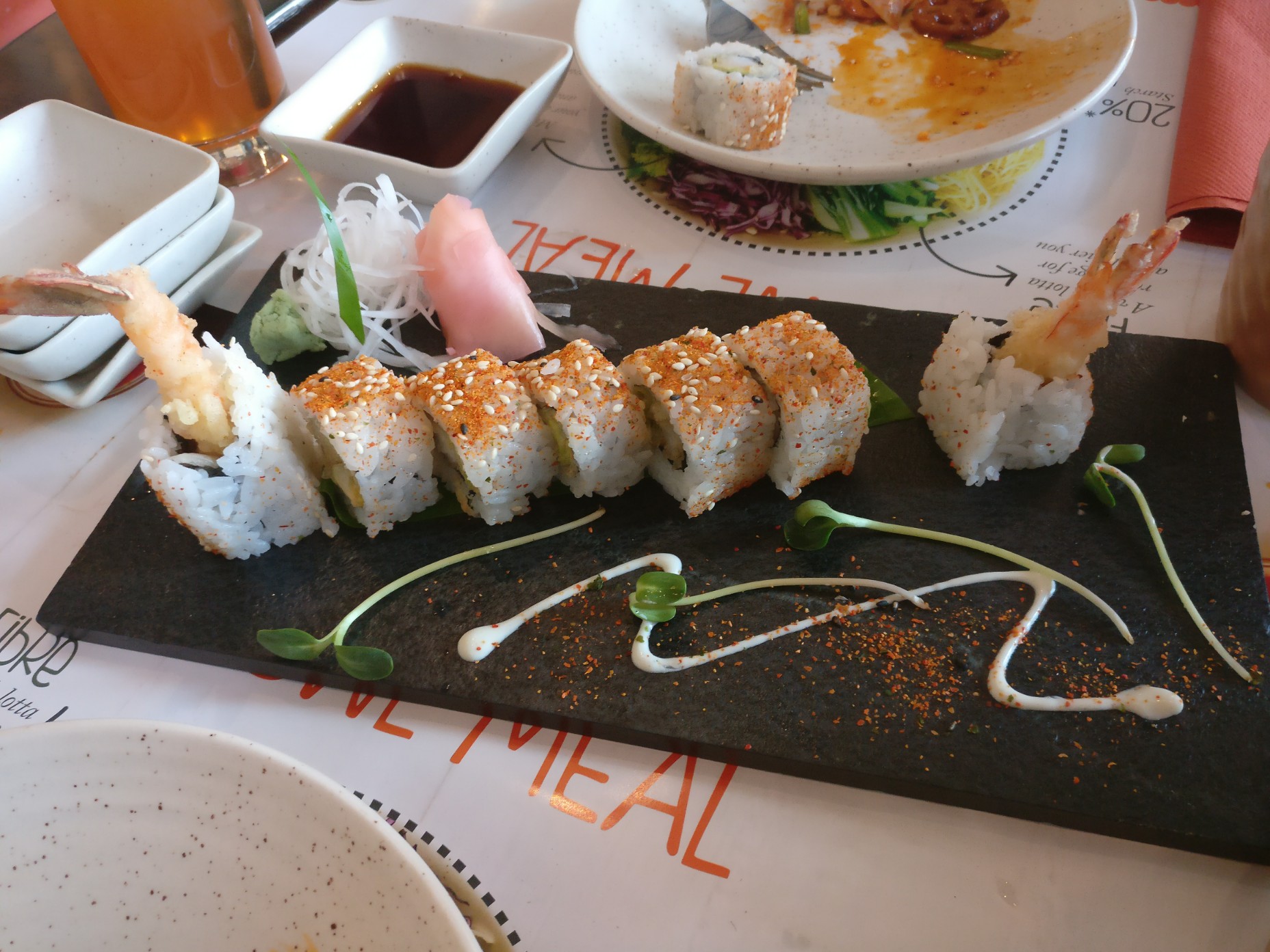 I was pretty impressed with the Dimsums at ShopHouse. The juicy Shangai Chicken was full of flavors that complemented the perfectly cooked chicken filling. Chicken Ginger Dimsums were also equally good.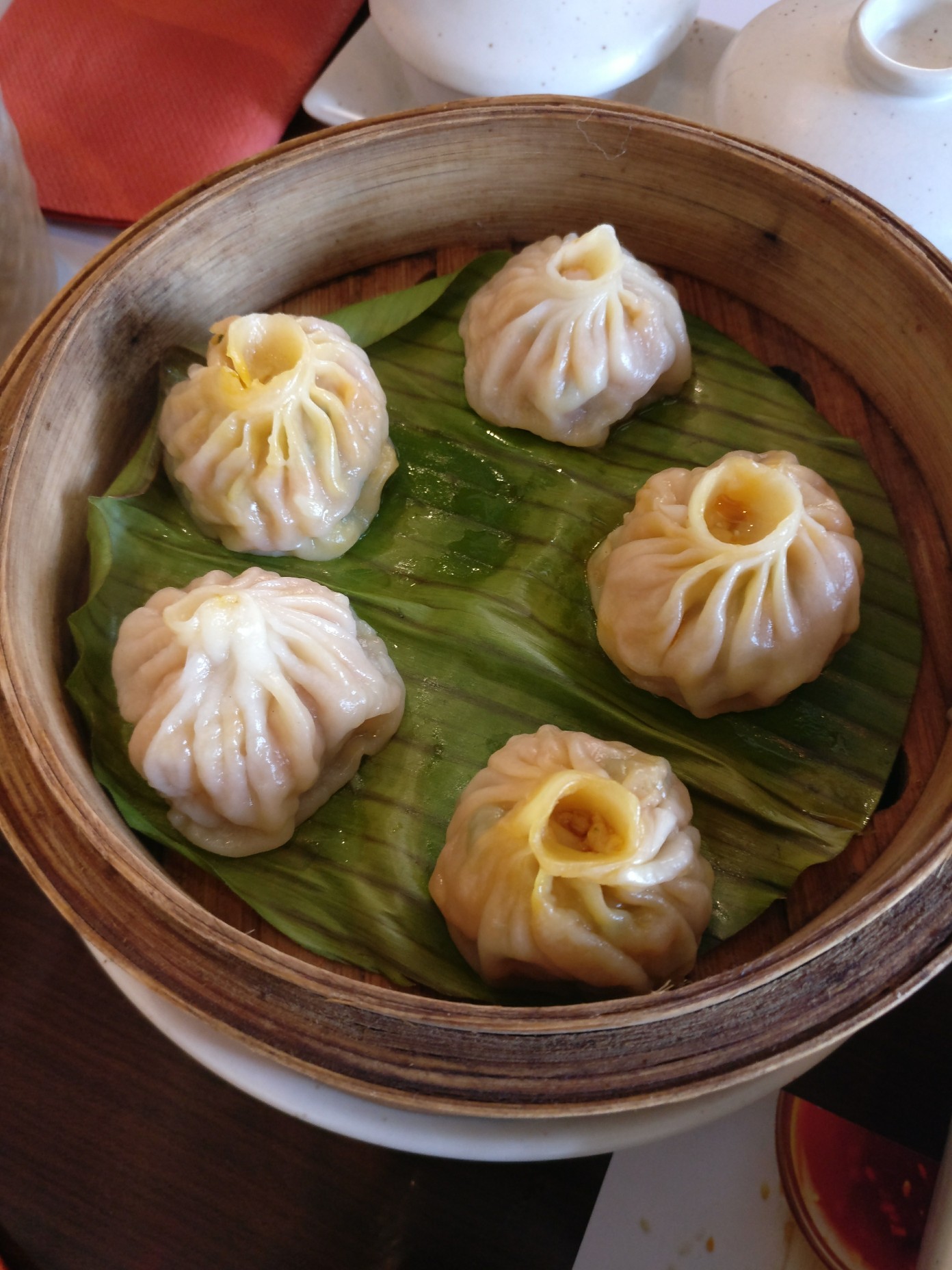 If you go to Shop House by Kylin and gorge on the Yummy appetizers and dim sums, but feel that they're not Satiating your hunger, then you could go for the Meal Bowls with closed eyes (and open them quickly because you need to fill up a form ticking off the veggies and condiments that you'd like to have in your meal bowls. Hence the name Shop House.
I tried the Teppan Grilled Korean Chicken Bowl and it was the perfect meal bowl, well balanced with the vegetables of my choice and of course the signature flavorful condiments.
Shop House by Kylin in One Horizon Centre is definitely the next big thing for the Healthy eaters and fitness enthusiasts who want to carefully plan their meals, without compromising on the taste.