Wendy's is one of my favorite burger chains in Gurgaon or Gurugram. Their novel square buns, a comfortable dining concept and a good use of our beloved bacon in the burgers, making them stand out in an amazing way, when it comes to fast food joints. With their latest outlet in Cyber Hub, they are totally raising the bar. Not only have they launched a delicious range of competitively priced burgers, the Vegetarian Railway Cutlet Burger at Rs. 39/- and the crispy chicken at just Rs. 59/-. Their classics like the Baconator are still as good or even better than the other outlets. The Baconator is my favorite burger at Wendy's. Because of it's delicious whole chicken patty and fresh and delicious bacon, coupled with their signature cheese and sauce.
I've found another favorite in the form of the Cheesy Bacon Fries. Fresh and crispy hot fries topped hot gooey cheese and bacon. Bacon lovers are always up for a treat at Wendy's.
Another newbie at Wendy's (starting from this new outlet at Cyber City Gurgaon) is the wonderful Dipping Sauce Dispenser. Yes, you can now dispense the sauce of your choice, without going to the kitchen counter. And not just ordinary sauces, apart from the Tomato Ketchup, you now have a choice of gourmet sauces like Garlic Aioli, Gost Chilli Sauce, Sweet Chilli Sauce and Tzatziki.
Some amazing mocktails are also added to the menu and the melon blast, a delightfully refreshing concoction of sprite and water melon.
The chicken chilly cheese melt is a cheese and chicken lovers delight. This yummy grilled sandwich is an out and out burst of cheese and flavors, best enjoyed with the classic chilly sauce.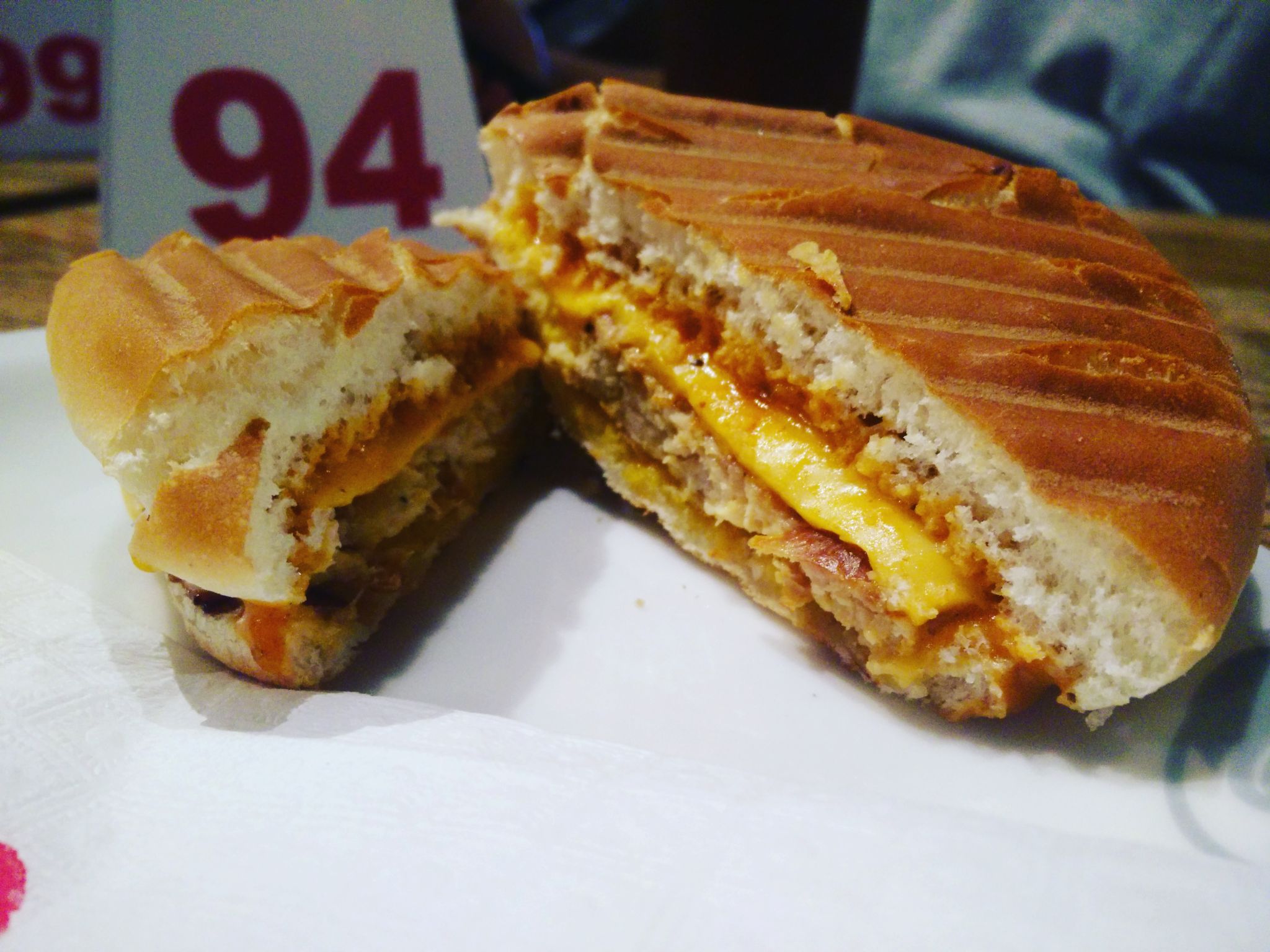 The latest Cyber Hub outlet of Wendy's is special because of wait-for-it, unlimited coffee refills. Yes you heard it right. They also have books and a projector for match screenings.
Not to mention, Wendy's flawless standards and hygiene and customer satisfaction make Wendy's so much more enjoyable and trustworthy. I am saying that because we were given a full kitchen tour and briefed about the standards they adhere to, to ensure that only the highest quality of burgers reach your table (yes a fast food joint which says no to self service).