Burger Singh is a very innovative Burger Takeaway joint in the heart of SDA Market (A couple of other outlets as well). Their is USP is the very desi twist to each of the burgers and even fries. Their packaging is flawless and the portions are hearty. All these factors indeed make Burger Singh the front runner when it comes to made in India Burgers.
My journey with the Indianized Burgers started with the Tibetian Van Paneer Burger. This one is a tribute to our neighborhood favorite Chinese van. This burger was delicious combination of a yummy minced paneer patty topped with cheese, yummy Sweet chilly sauce and caramelized onions. Thoroughly enjoyed this burger for the indo-chinese flavors.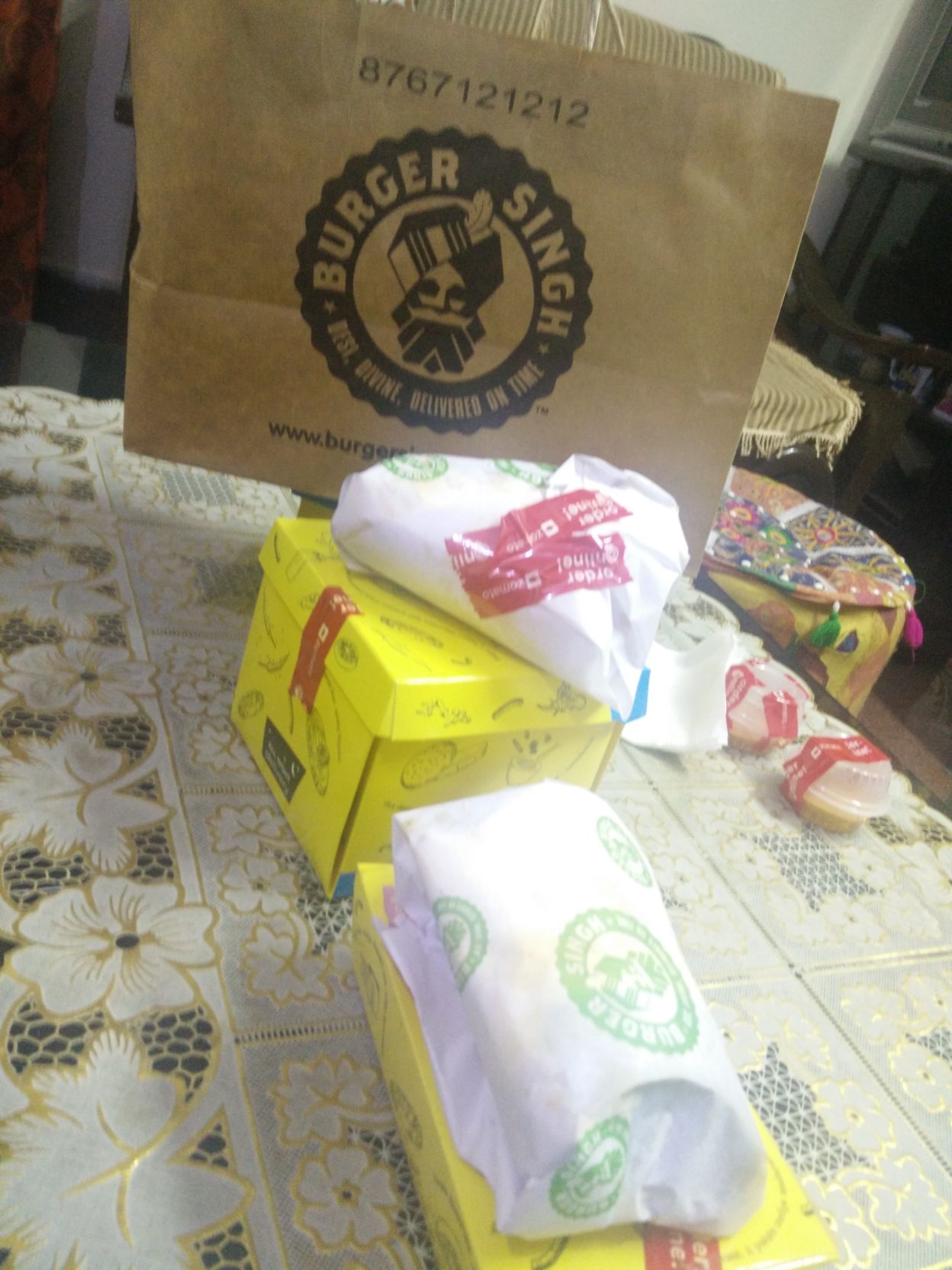 How could I stay away from Chicken when it comes to Burgers. For this I tried and totally loved the United States of Punjab Burger. The chicken patty  housed the flavors of a yummy tandoori grilled tikka, very palatable for those who have a taste for our own desi flavors. The smooth Tandoori Mayonnaise had a large role to play in making this one a wonderful burger.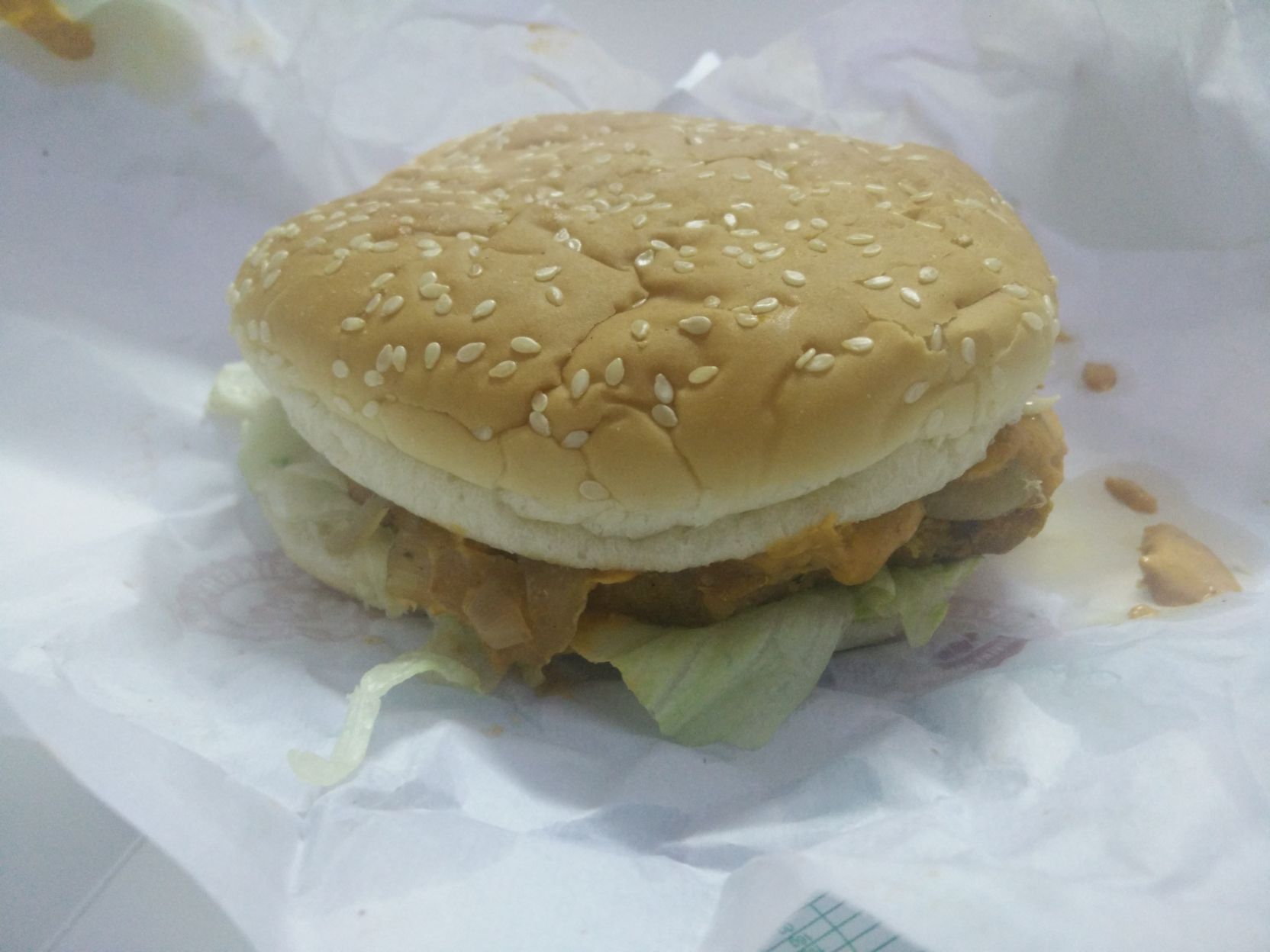 Also, I tried the Plain Jane Chicken Wings. Now the sauce in which the chicken was tossed was yummy. A great mix of sweet and spicy flavors, none overpowering the other.
Coupled these dishes with a portion each of very well cut Dilli-6 and Hot Shock (Spicyyy Alert) fries. These were of utmost quality, in terms of both the form and flavors.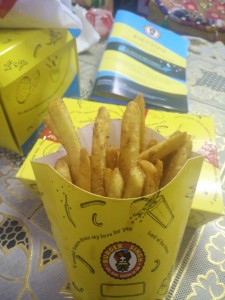 Overall, Burger Singh is a great place for you to have burgers like you've never had before. Their amazing packaging and a promise of speedy delivery makes them a must try Burger Delivery Service. The desi twists, fresh ingredients and flavors that linger for long, these are the pointers which make me love Burger Singh. They also have a couple of other outlets all throughout Delhi and Gurgaon.