Yauatcha is a big name when it comes to gourmet oriental fine dining in India. I recently got to try some of their sumptuous dishes, and experience the very fine hospitality of the enthusiastic staff. The Delhi outlet is housed inside one of the finest malls of Delhi, Ambience Vasant Kunj. Located on a secluded corner of the Level 2, Yauatcha is a beautiful looking restaurant. You just can't get over the classiness of the interiors. This is one of the reasons that one would call such a property, a contemporary design restaurant.
This upmarket restaurant, serving Modern Cantonese Cuisine is full of spectacular dishes. Let's have a look at the Yauatcha dining experience.
If you don't like to be spoilt for a lot of choice, go for their fixed 4-Course meal package. The non-vegetarian meal would cost you ₹ 998/- Per Person (Plus Taxes). For this, you'll be served a delicious soup, a delectable starter, one main-course gravy plus a bowl of rice/noodles, and a choice of Macarons/In-house Gelato for desserts.
Here is my culinary experience at Yauatcha, Ambience Mall, Vasant Kunj
I'd categorize this under soup essentials. Simple and basic Sweet Corn soup. What I liked was the taste of pure corn in the soup. It didn't taste starchy at all and the boiled chicken chunks were a bliss.
The Hot and Sour Soup with Shredded Chicken: A little sweet with the first sip. However, I was able to get the hit of chillies with a little delay. A nice range of soups I must say, as I enjoyed both of them.
For appetizers, some of the finest selling items were a part of this fixed menu. The one which caught my attention was the Crispy Duck Roll. One of the top selling rolls at Yauatcha, I decided to order this one and heck yeah! I wasn't disappointed at all. Crispy Spring Roll filled with minced duck meat and served with a thick and sumptuous duck sauce, it was indeed a delightful dish.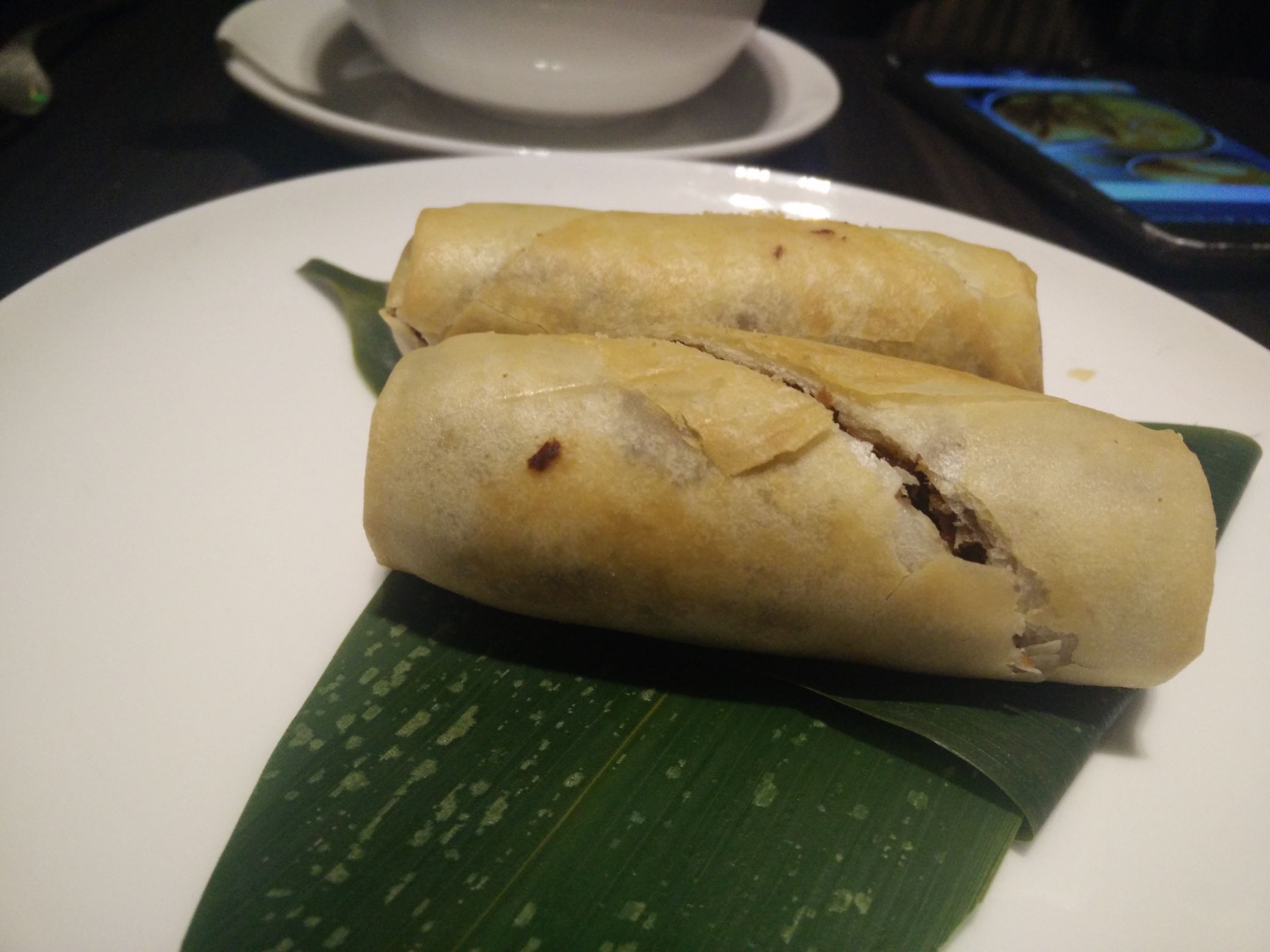 Another item which I cherished was the Baked Chicken Puff. This was a sweetish baked and glazed pastry topped with sesame seeds and filled with flavorful chopped tiny cubes of chicken. To balance the sweetness of the glaze, I used the chilly oil from the assortment of dips.
For Main Course, there were two available options on the offered menu, Kung Pao Chicken and Chicken Clay Pot. Both of these chicken dishes were spectacular. The USP of the Kung Pao chicken was the quality of flavors because of the highly fresh ingredients used. The cashew nuts were able to retain their crunch right until the very last bite. Not to mention, the roasted cashew nuts, when had with the chicken chunks, created a heavenly fusion of flavors for the taste buds.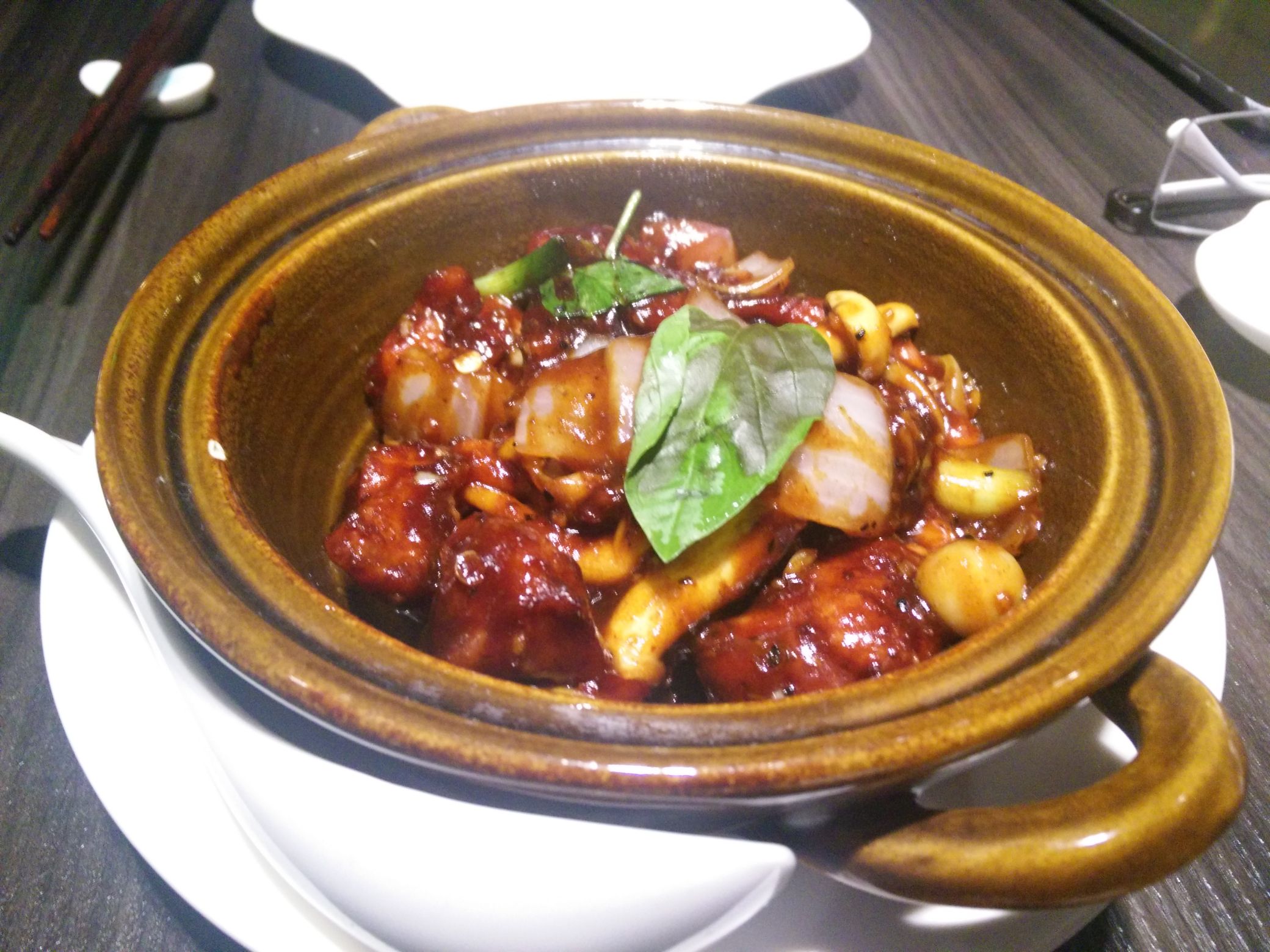 The Chicken Claypot was delicious. With long strand mushrooms and juicy schezuan peppercorn, this dish was a total feast for the palate. Very aromatic and flavorful, the chicken Clay Pot went really well with the egg fried rice.
For noodles, I tried the Hofan Flat-noodles (As flat as Fettucini/Ribbon Pasta, but slightly bigger in size). A portion of Hofan would suffice for a standalone dish because of the quantity & consistency of the noodles and the richness of flavors brought out by Jalapenos, Onions and Capsicum. This was my first time devouring flat noodles and I thoroughly enjoyed them.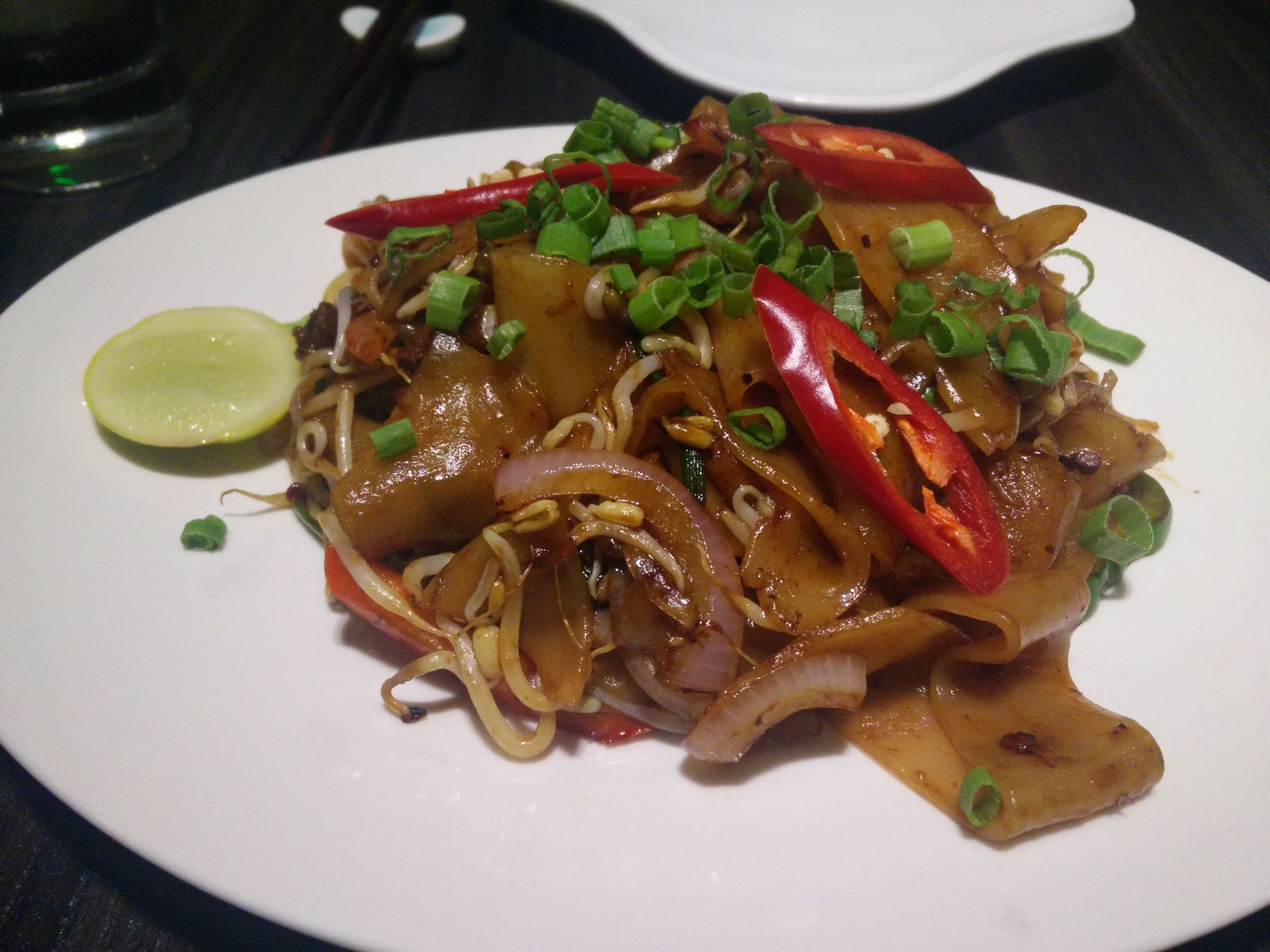 These modern Cantonese delights were high on deliciousness, yet less on the guilt. I didn't feel overly stuffed and there was still some space to try the well-known dessert from Yauatcha.
The fixed menu gave us a limited option of choosing either the Gelato Ice Cream or Macarons. Their world-famous dessert preparations aren't  on this fixed menu though. Nevertheless, the Gyan Doza icecream was an out n out fresh cold delight. Was able to finish the served 2 scoops without any external help. Macarons were also nice and fresh, with some unusual yet delicious combinations of flavors.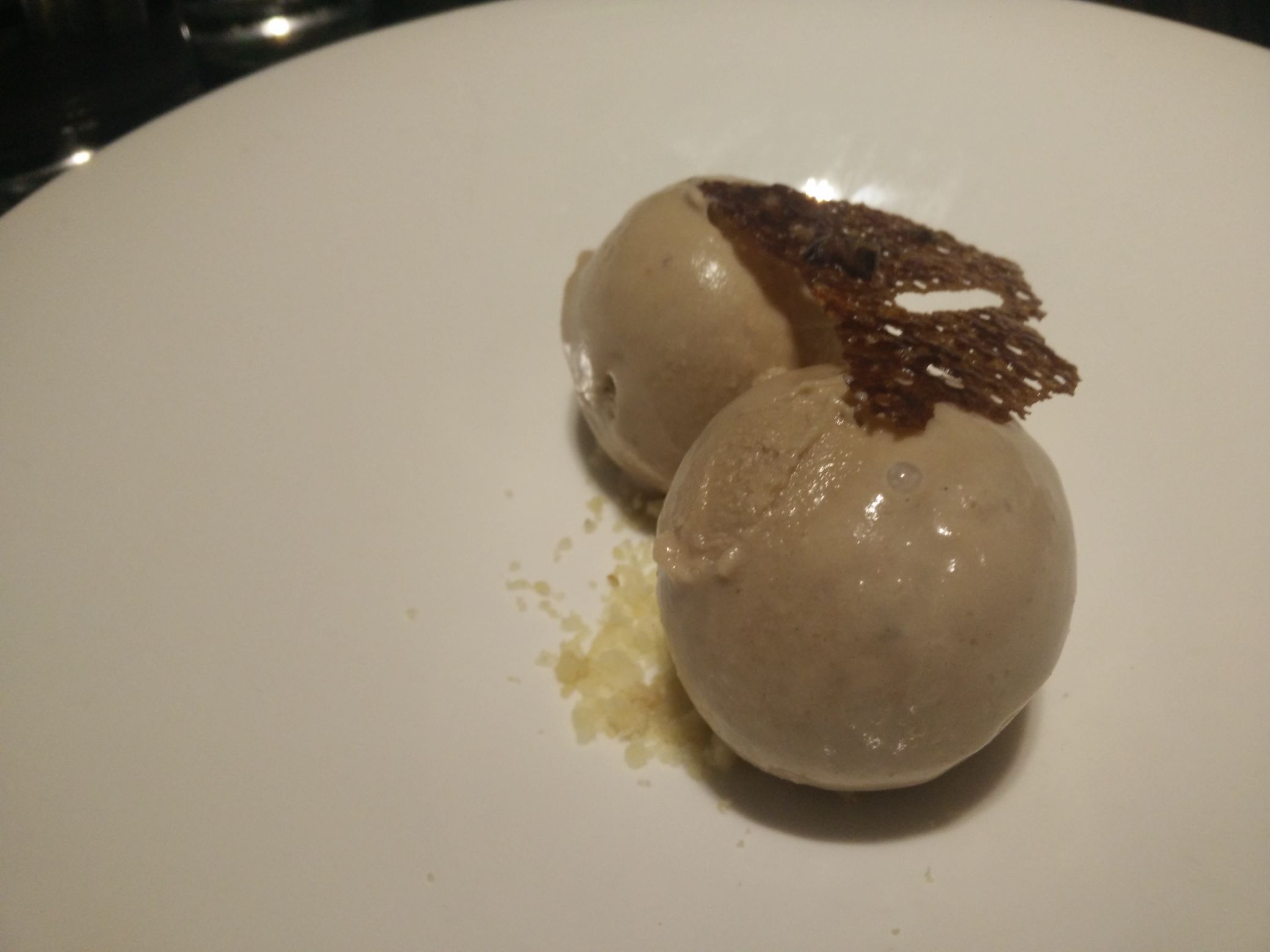 Concluding this review, I would like appreciate the overall service by the staff at Yauatcha, Ambience Mall. They indeed go that extra mile to ensure you have a wonderful Michelin star level experience with the lovely modern Cantonese cuisine that they offer.