Wth a novel concept of presenting Street food in Delhi in a unique avatar, Imly is already rocking the food scene in the Capital. With its Luxury Train Themed interiors but highly pocket-friendly prices, this place brings the best of tastes and dining experiences. Imly has a menu that leaves you with hundreds of delicious options ranging from North Indian to South Indian Cuisine along with the amazing fusion dishes like the Pizza Dosa.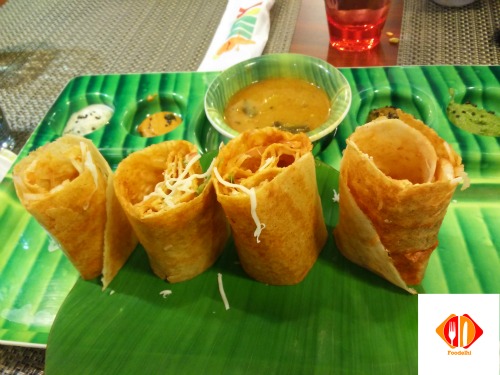 Must-try Street Food in Delhi (at IMLY)
This restaurant is undoubtedly a champion in the art of chatpata street food in Delhi. Here are a couple of dishes which you must try:
Pav Bhaji– Probably the best you'd get in Delhi. USP- Freshly buttered and lightly toasted pavs with a bhaji that is full of aromas and flavors.
Sev Puri– This needs no introduction. Tiny little papris topped with boiled potato mash mixed with sweet and savoury chutneys.
Bhel Puri– The lifeline of Mumbai Street Food and also hugely popular in Delhi, I really liked the Imly's version of it. It had a generous sprinkle of pea nuts so it would obviously please all the Bhel Puri fanatics.
Ram Laddoo– These are fried Moong Daal Laddoos not usually served at Restaurants, but, Imly continues to surprise us with their treatment of these delicious laddoos that were totally in line with their authentic street style counterparts.
Matra Tikki– The delicious peas and potato fried tikki with deliciously tangy chutVad and dahi.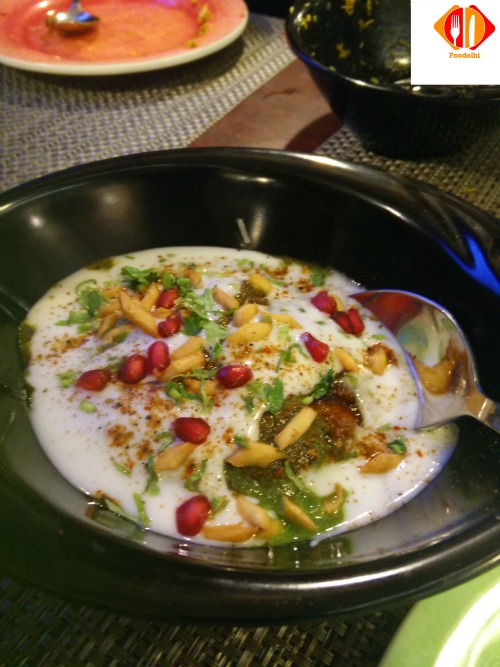 The Other dishes I loved included- the Imly special dosa, Manchurian Idli, Vada Pav, Chinese Bhel.
For desserts, the Rabri and Jalebi Combo just won my heart.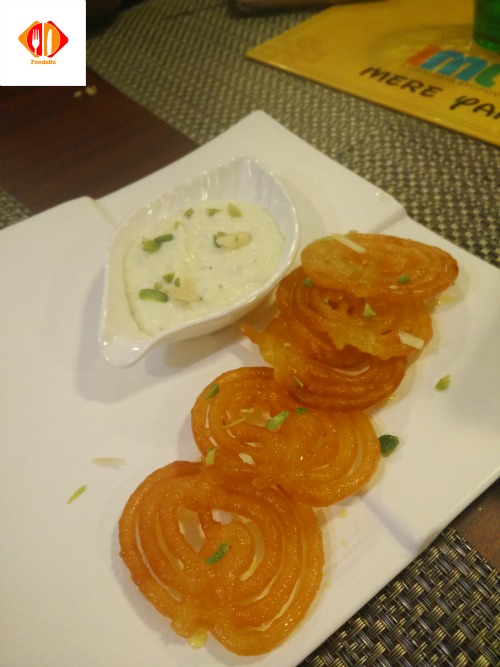 For drinks, do try their signature nimbu shikanjis served in Banta bottles.
[Also Read: Qubitos Terrace Cafe Review]
The Only Downside at Imly
Although, IMLY is a 250-ft long street food train journey, the servers need your patience on busy days. You may have to wait outside for a spot inside, and then, you may also have to wait a tad bit longer for your food to arrive (especially on busy days). All these are common phenomena when a new restaurant is opened. Nevertheless, almost all the dishes are worth the wait. I am sure that as the time passes, the staff at Imly would adapt to the challenges of working within a space-crunch.
FOODelhi Rating
Ambience- 4/5
Food- 3.5/5
Value for Money- 4.5/5
Service- 2.5/5