---
A new battle-ground is set for the snacking  heroes to rise again with the new popcorn brand in the market which is #SLAP (Super Light American popcorn). One can instantly fall in love with its metallic packaging especially the comic book lovers because they have some really cool super hero on the packs.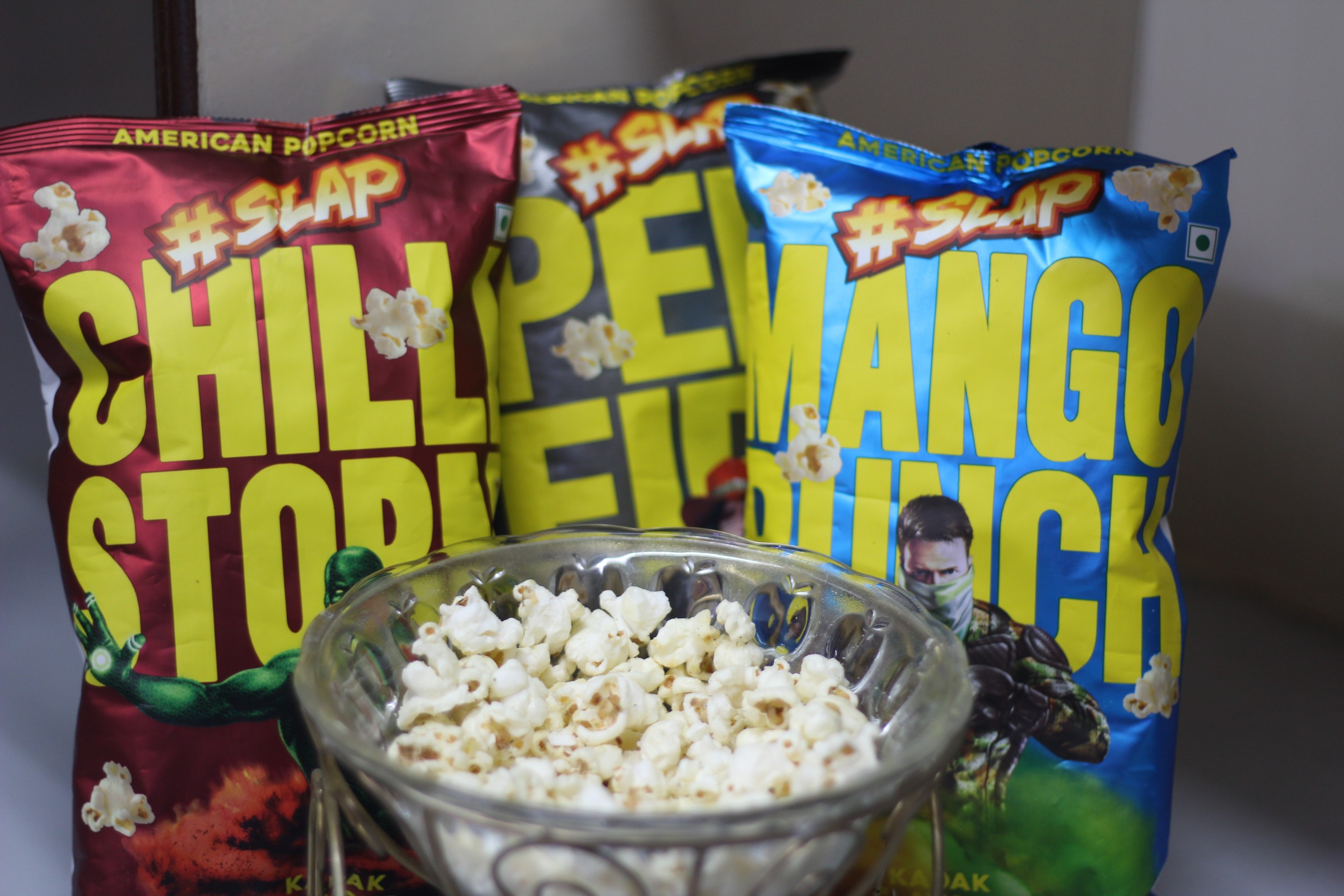 Many of us are bored with having that normal flavoured popcorn especially during the movie time and otherwise as well so why not try these kadak flavours of slap popcorn.
They have launched some really unheard super fun flavours of peri fire, mango punch, chilli story, sour cream and salty sweet and these flavours loaded with kadakness will definitely allure your palette.
The interesting fact about these packs is that it has a chilli meter at the back of the pack which will tell you that whether you are having a super spicy flavour or the mild one and once you put them in your mouth they don't stick to the teeth instead melt in the mouth at once.
Do try their super light and super Kadak new flours of popcorn in town and our personal favourite which is sour cream.
They were there at the Delhi Comic Con from 9th- 11th December  and their uber cool and futuristic Stall (designed like a spaceship) was set-up for the free sample tasting of these amazing popcorn with awesome Cos Players and Gaming Consoles.
Most importantly each packet just costs ₹ 20/- and that's definitely not much for these super tasty flavours. So don't wait for a reason to munch on these super kadak slap popcorn and grab your favourite flavour fast.