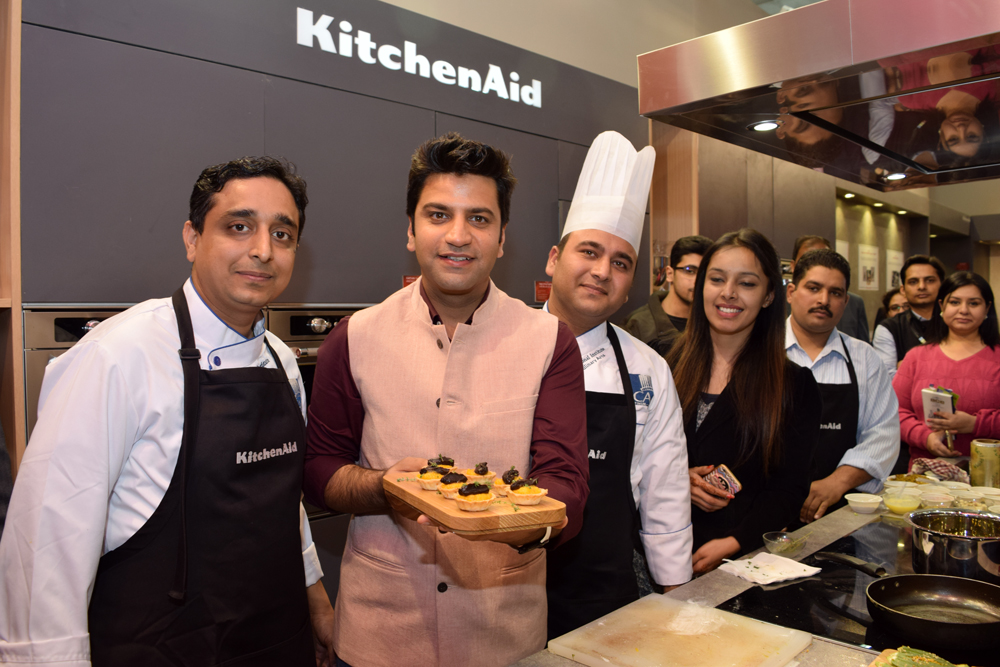 Whirlpool one of the leading home appliance company of the world, on 18th December 2016 the company showcased their brand new collection of 28 products from its premium kitchen appliance brand "KitchenAid" in New Delhi which includes 3 products of ovens, 3 products of MWQ/steam, 10 products of Hobs, 4 products of hoods, 2 products of cooling, 2 products of Dish and 4 special products. Whirlpool aims to capture 35% of the shares with the new launch.
KitchenAid has always taken pride on developing new and extensive line of designer kitchen appliances that are specially made to meet the demands and expectations of the professional chefs and help them to make delicious dishes.
Designed and manufactured in Europe, KitchenAid's newly launched MDA products are carefully thought through and comes with some exceptional functions giving durability and authenticity to meet the requirements of professional chefs.
Below are the details of the new products-
Chef Touch – Way to a Healthy Life: Chef Touch is a revolutionary appliance, a Sous Vide cooking system specifically designed for perfect finish. Chef Touch is composed of 3 appliances: Vacuum Machine, for food preservation using the Sous Vide technique; Steam Oven, for cooking and reheating food; and Shock Freezer, for rapid chilling and freezing. They are all part of one sophisticated and stainless-steel column and work together in perfect synergy. Chef Touch is a precious ally for a balanced diet: the vacuum machine eliminates almost all of the air from the pouch, slowing down the biological and enzymatic activities of the ingredients
KitchenAid Built-In Microwave Oven: The genius Nikola Tesla said that seeing the universe in terms of energy would offer a totally new vision to carry us to a future connected to our own desires, not merely to chance. The energy of kitchenAid microwave oven is the perfect partner for such a vision, ready to serve your creativity with the highest technological standards. Sensor cooking enhances the flavor of your dishes by automatically adjusting the microwave's power level and cooking time actively throughout the cooking process
Built-In Gas and induction hobs: The new 'KitchenAid' cooking hobs brings in professional performance, thoughtfully crafted quality and iconic designs for total and creative flexibility that is perfect for all cooking styles. All the hobs can be fitted next to each other, for a kitchen design that guarantees optimum alignment and design. The new models include 90 CM GAS ON METAL   which is equipped with 5 gas burners – has a high-efficiency dual-valve and double-crown burner that supplies more power, even and controllable heat over a wide area. The burners – featuring wok and standard adaptors for the maximum flexibility – are made of brass: unlike steel, this material maintains performance over time with no distortion. The wok adapter ensures stir-fries are cooked at exactly the right temperature, for professional results.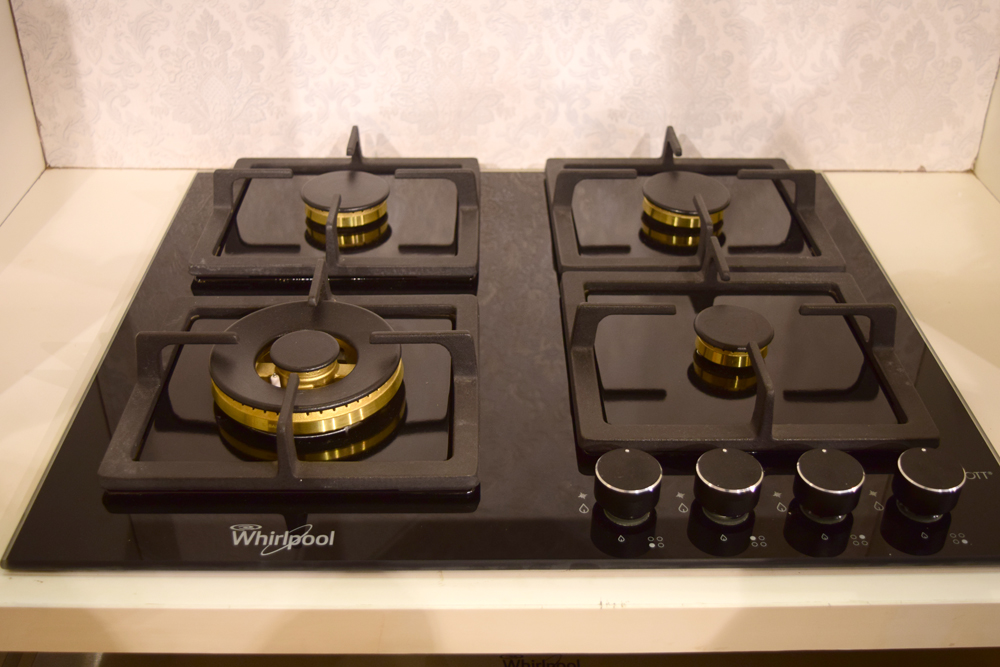 KitchenAid Built-IN Dishwasher: The new 'KitchenAid' dishwasher is thoughtfully crafted to provide professional washing and drying performance. Its divergent features include Dynamic Dry options guarantees outstanding drying and unique shine, a capability to hold refined glassware accessories up to 18 wine glasses. Additionally, it has super-fast boost options which allow the user to reduce time duration by 50% in the most frequently used cycles and an exclusive stainless steel double are inspired by professional kitchens for an outstanding performance to provide 40% additional nozzles for thorough washing coverage.
Kitchen Aid Built-In Fridge Freezer & Wine Coolers: Designed around every Indian kitchen's need, the new 'KitchenAid' fridge freezer is an innovative appliance which has a perfect balance of Design and Features. It comes with a wide range of configurations. The underlying characteristics of Fridge Freezer includes Seasoned Oak Accessories, soft closing door with gentle touch that allows drawers to close silently and softly and LED technology for optimal visibility. Other professional performances of Fridge-Freezer include Pro Air Fan- with anti-bacterial filters to retain freshness and nutritional values of food. New Frost Technology that eliminates the need for regular defrosting. Other differential features include 'Dynamic 0' a compartment for which one can select a temperature between 2°C and +2°. DYNAMIC 0 will then automatically adjusts the compartment's humidity level so that deterioration process becomes slower, preventing water loss from fresh foods.
Recently, there was a small live cooking session conducted by Chef Kunal Kapoor in which he made some lip smacking dishes like Bhindi Tempura, Orange tart and French bread with tulip dip. It was truly an amazing experience to see him cook live and answering all the questions asked to him.