[UPDATE: The Backyard Green Park has closed down and a new outlet, The Backyard Underground is now open in Sector 29- Gurgaon]
When it comes to must-try restaurants in Green Park, The Backyard is the first one that comes to my mind. Now that they have launched a wonderful new food and cocktails menu, it would be more interesting to eat and dine at this beautiful restaurant.
The Backyard also has a beautiful terrace setting which would calm your senses before you head on to have your sultry cocktails and gourmet food. The candles, the lamps, the wooden tables and nice and transcending beats, all of these things together make up for a perfect evening. With the advent of winter, I would recommend all of those visiting this place to make sure they grab a table on the terrace floor of this restaurant in Green Park. They have recently launched a range of amazingly glamorous cocktails and some delectable Italian, Mexican and Western appetizers. Here is what all to expect from the new items on the menu.
Cocktails at The Backyard Restaurant in Green Park
The first one that deserves a mention is the 'Monkey Business Cocktail'. The first thing to catch your eye would be the way this Vodka-based cocktail is served. This one is served in a glass that is an exact replica of a lightbulb. Enlighten your senses quite literally, with this icy fresh cocktail with a hint of chopped fruits.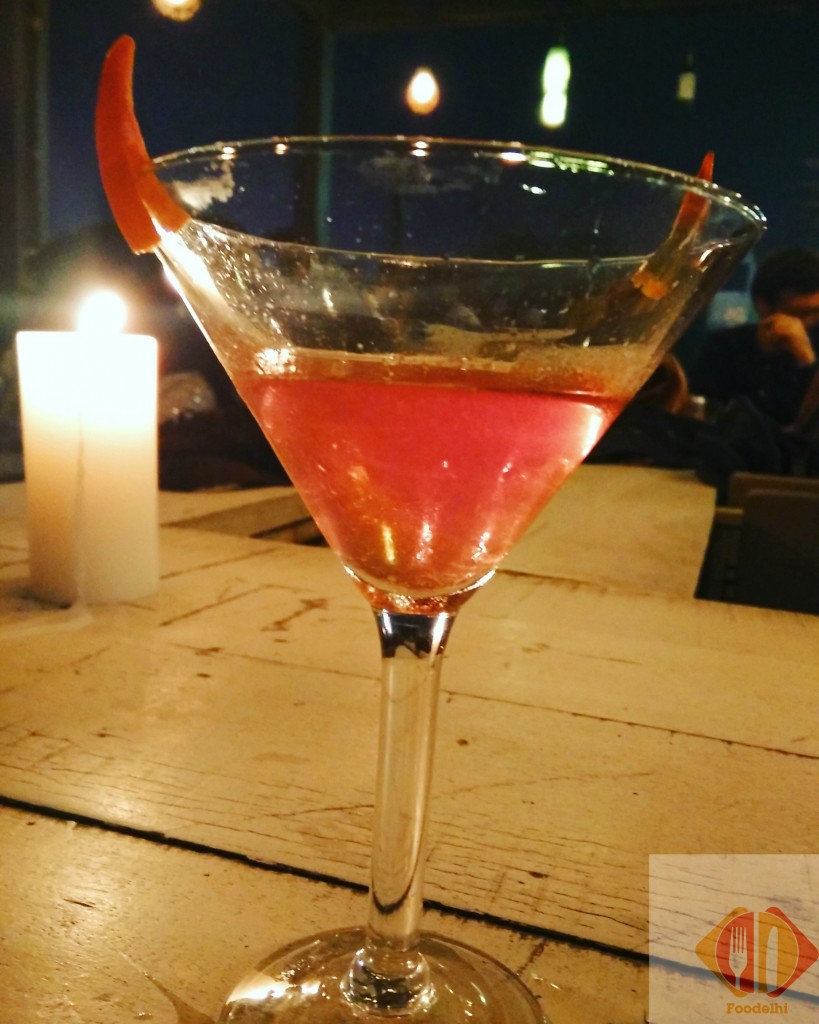 The 'Devil Wear Prada' looks like something straight out of a Hollywood movie. With a pinch of chilly, this spicy and refreshing cocktail would win the hearts of the ladies for sure.
The Backyard Bloody Marry was the special tangy and flavorful Bloody marry infused with smoke, giving it a smoky spicy taste.
Delicious New Range of Appetizers at the Backyard Restaurant in Green Park
The Fish Tacos. Soft Shell Tacos filled with fresh and tender fish and rice served with fresh sour cream and salsa.
The good old Chicken Quesadillas were also served and they were served in freshly made tortillas, making these Mexican wraps the perfect accompaniments to the refreshing cocktails.
Then there were some oriental flavored Shrimps and Fish, two separate dishes meant for the seafood lovers and also for those who like the fragrant, tangy and spicy oriental flavors.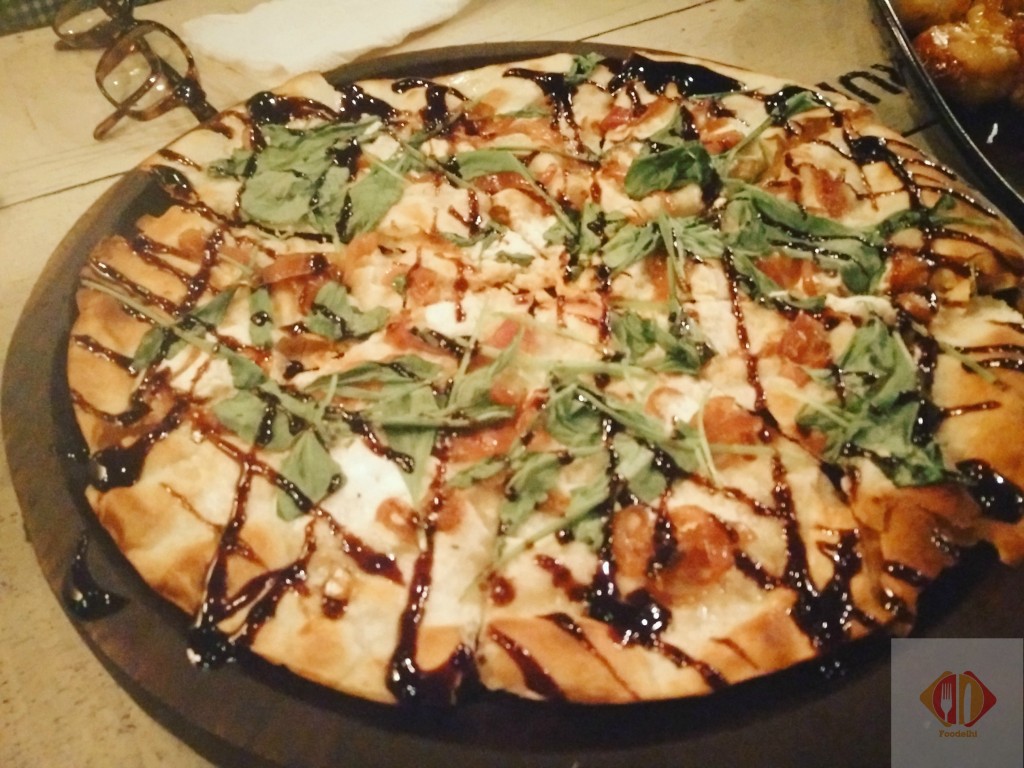 The super thin crust goat-cheese Pizza topped with balsamic vinegar was definitely meant for the fans of authentic and austere crisped pizzas not overloaded with toppings but definitely filled to the brim with flavors (only for those who do not mind the tinge of Balsamic on their taste buds)
[Looking for the Best Pizza in Delhi?]
The vegetarians out there could definitely go for the vegetarian quesadillas and root veggie sliders.
Although the service may lag on busy weekend nights, but still, that would hardly take away anything from the fun and laid back experience of a dinner underneath the starry sky and city lights. We really liked the new items on the menu for this wonderful restaurant in Green Park
FOODelhi Ratings for The Backyard Hauz Khas
FOOD 3.5/5
Bar Service 4/5
Service 3/5
Value for Money 3/5