Amreli the name itself has a ring that is sanguine. The beautiful looking Hotel Diplomat, is the home to this pretty little fine dining restaurant,  indeed a great place for a nice laid-back dinner.
The first thing that catches your attention is the brightly lit interior and the traditionally crafted decor.
We chose to sit in the outdoor setting. With each table having a beautiful candle, this place might as well be a wonderful candle lit dinner venue for you and your loved one.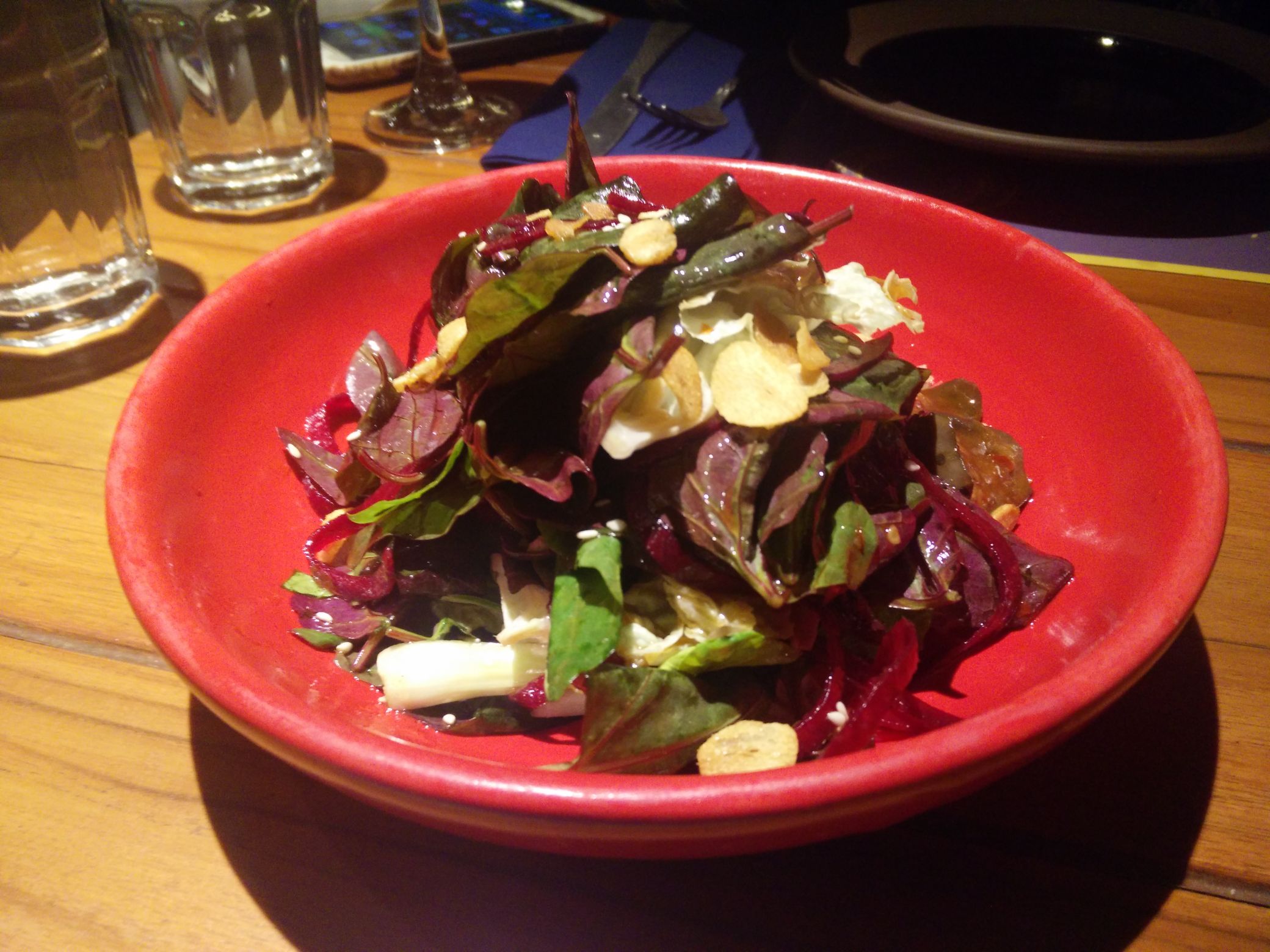 Not only that, it is also a nice place for a ladies night out with the wonderful Sangria they serve. Each glass has a slice of lime which makes the wine all the more aromatic.
Relax Over Some Southern and Pan-Asian Food at Amreli, Hotel Diplomat
The service may suffer on the busy days, nevertheless, with each extra second taken for your food to arrive, you have a moment more to talk and spend time with your friend (provided you don't choose to checkout your social network feeds).
For starters, I ordered Tangy Egg Plant. This was a tangy, sweet and sour salad consisting of fresh leaves of lettuce and asparagus, along with of course, egg plant tossed in chilly soya vinegar and topped with fried garlic and sesame dressing. Though it was a good and fresh salad, I found it a bit too leafy for my palate.
The Chilly Prawn were delicious. The flavors weren't too over the top, yet the superb quality of prawn meat totally made up for the slight ups and down of the sauce in which they were cooked.
Being a Delhiite, I am totally a fan of steamed dim sums. So I had to order an assorted Dimsum basket. The Nonveg platter had two different types of chicken dim sums, Sesame Chicken and Basil Chicken. I got just what I expected, classic steamed and fresh chicken momos without much experimentation.
The same goes for the vegetarian basket. I would recommend these baskets for those who are dimsum fanatics like me. A platter has enough momos to serve 3-4 people (2 for foodies like us)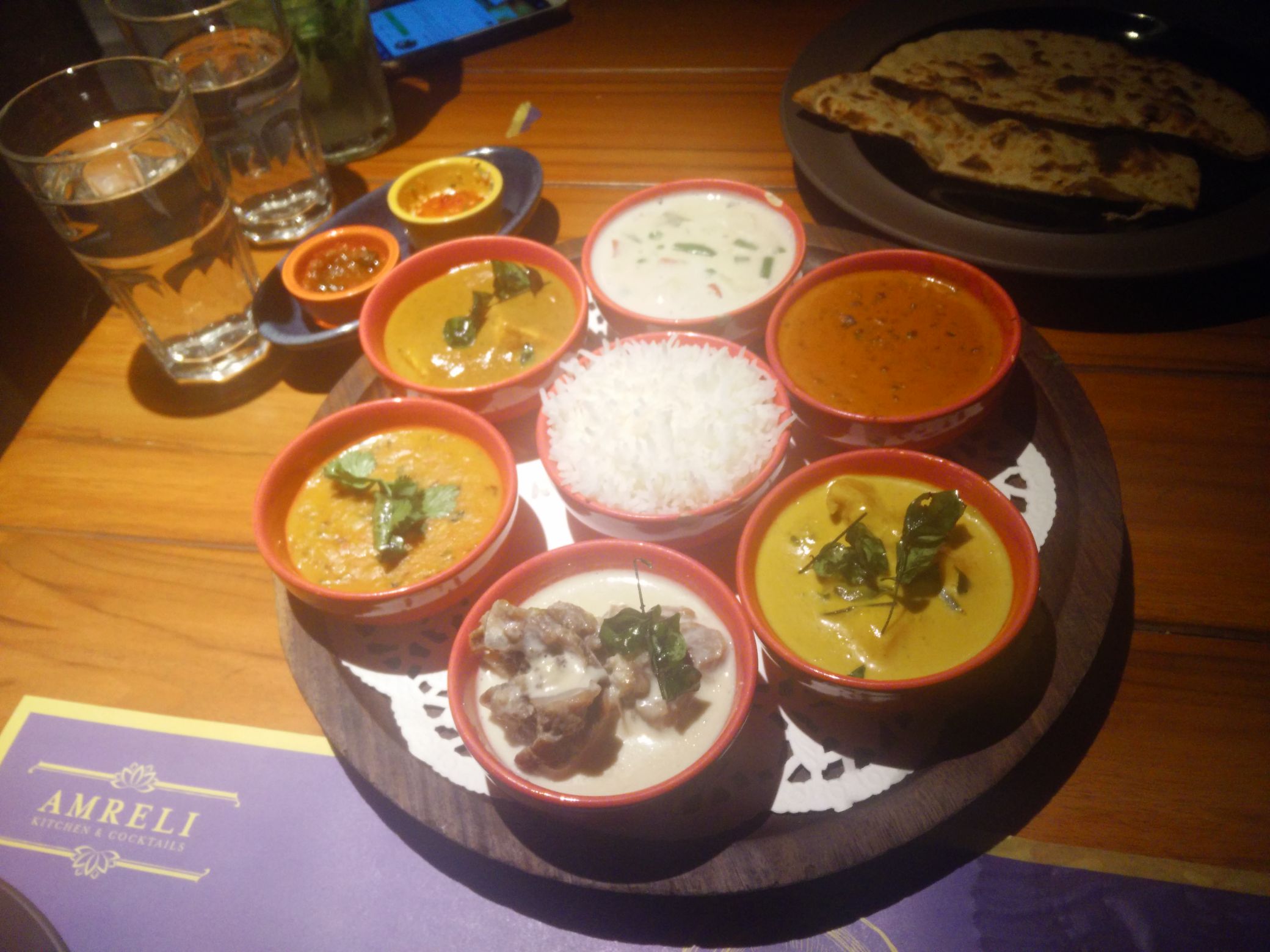 There were some delicious items on my platter for the main course. I surprisingly loved the Bombay Yellow Dal Tadka for it's homely flavors. The Onion Tomato tadka gave this lentil dish an amazing spicy and smoky taste. Then there was the Meen Moily Fish. I found this fish curry to be somewhat similar to a smoother version of butter chicken gravy with a major influence of coconut instead of tomato in the latter. This coastal delicacy delicious because I have always loved a pinch of sweetness and coconut in anything that involves fish.
Southern Style Paneer Korma was strictly average in flavors, found nothing too delicious about it. Order it only if you can't do without Paneer in your main course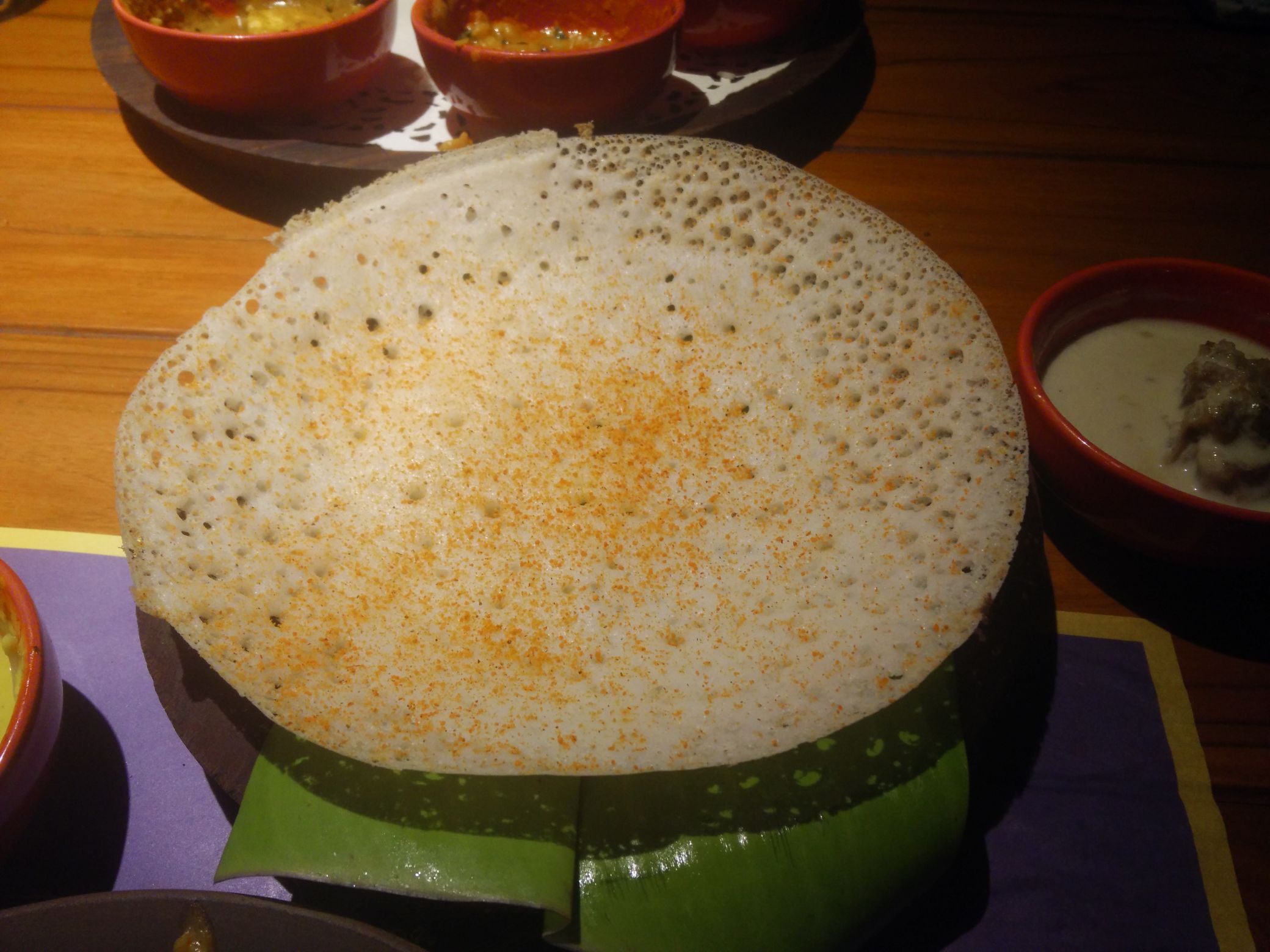 Apart from the traditional tandoori breads like Naans and Rotis, I thoroughly enjoyed the Vegetarian Stew with the freshly made Appam with gunpowder sprinkled on it. Now this is the perfect kind of bread to have with the coastal and southern delicacies served at Amreli.
Flourless Chocolate Fudge Cake marked the beginning of the desserts tasting session at Amreli by Hotel Diplomat. I assume this is a slightly healthier version of our favorite chocolate cake (no flour, no carbs). It was nevertheless tasty, thick and chocolaty. Couldn't just stop at the first bite. With sprinkled colorful sprinkles, a piece of orange and cocoa powder sprinkled all over the serving crockery, the presentation was a winner.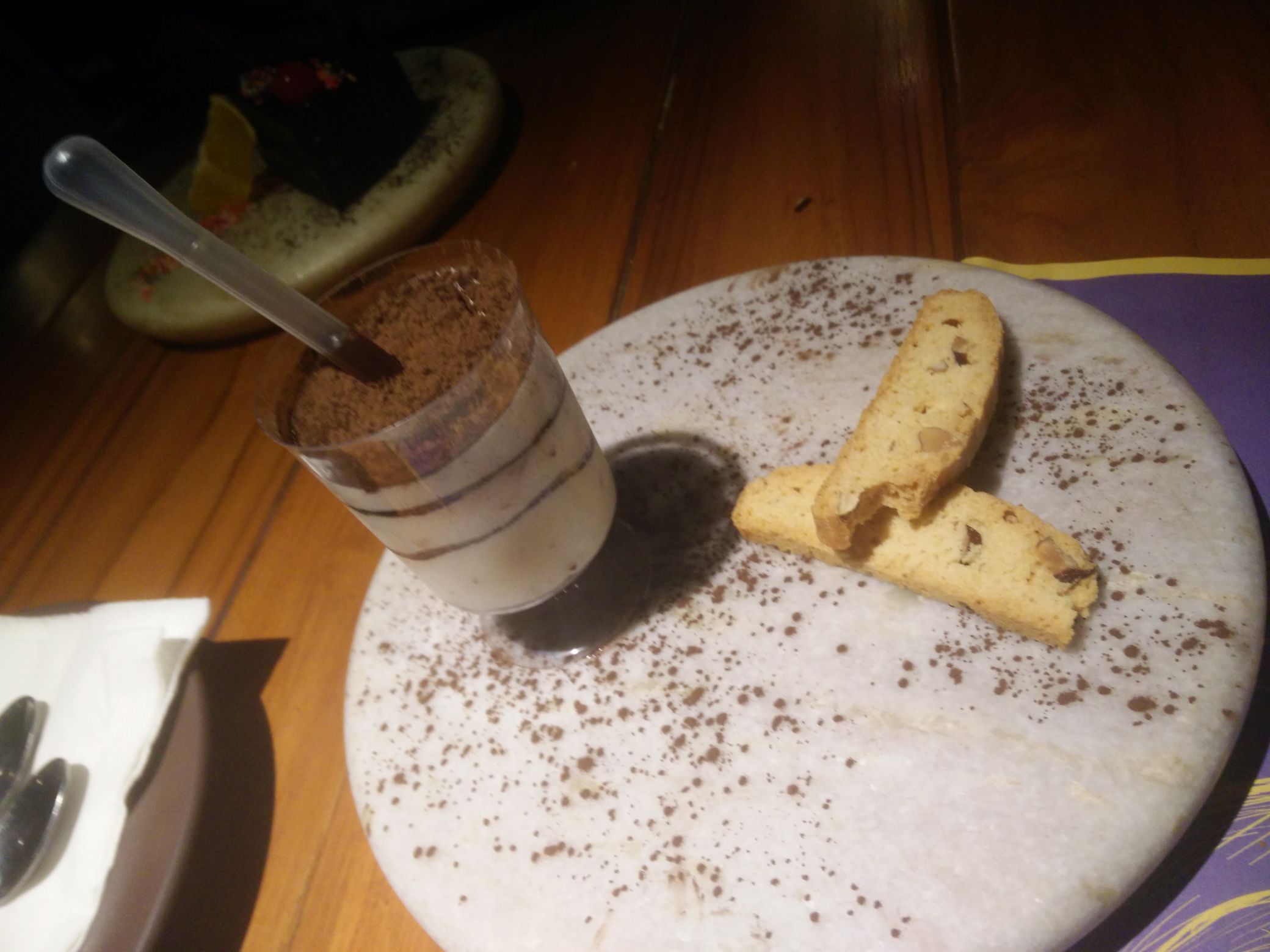 Also tried the Tiramisu with a Kahlua shot and Italian Biscotti. It was as fresh and smooth as it gets and went really well with crispy biscotti. The desserts at Amreli are highly recommended.