*A Must Read for TV Fans*
Got a great chance to experience the food and drinks at India's first Sitcom themed lounge at Defence Colony. Entourage is surely going to be a hit amongst the youngsters and the fans of pop culture.
The concept behind Entourage Lounge Defence Colony is extremely cool and innovative. You'll find the walls full of artwork from your favorite shows like Breaking Bad, Dexter, Narcos and what not!
Mind Blowing Themed Drinks at Entourage Defence Colony
The drinks are also themed on some of the best sitcoms. Breaking Bad inspired Blue Lagoon (a visual delight served in a lab flask with Nitrogen fumes arising from the glass) was my favorite. Then they also have the Dexter Inspired Bloody Marry. They also serve a drink named Milk of Poppy inspired by Game of Thrones. I must say that I was absolutely awe-struck with the drinks menu.
The best part is that food is amazing too. The focus is entirely on the taste and hence, the sitcom theme hasn't been extended to the dishes on the menu.
Bacon fans should really try the Bacon wrapped BBQ shrimps. Fresh shrimps, fresh bacon tossed in delicious sweet and tangy Barbeque Sauce.
Thai Spring Rolls were packed with amazing and aromatic flavors. The dip was delicious as well.
They are also serving gourmet thin crust pizzas. Tried the Fully Loaded Veg Pizza. Not very heavy on the stomach and topped with an assorted range of fresh exotic vegetables, this pizza was an utter delight.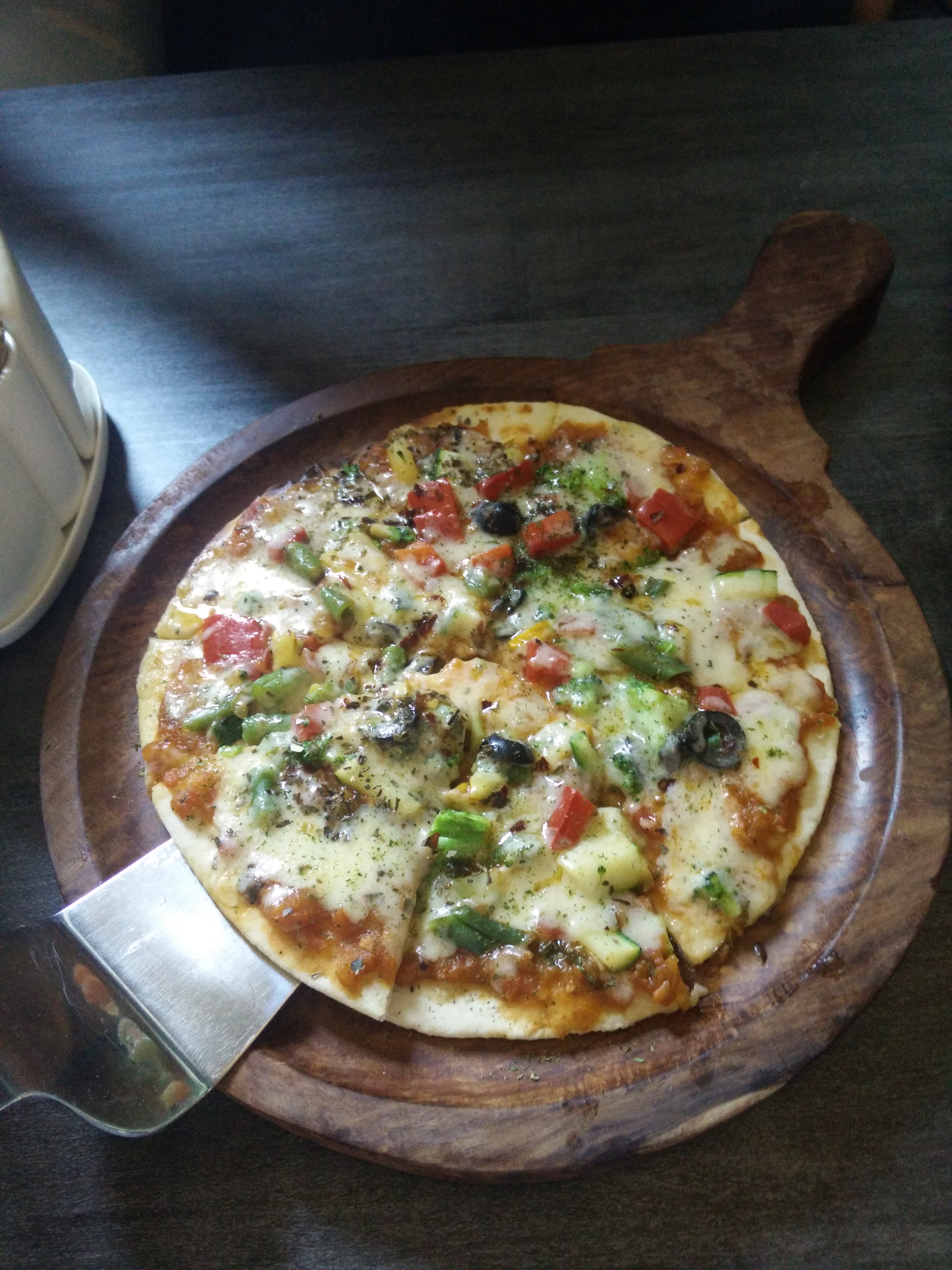 They also have fresh soups (Yin Yang) served in innovative bread bowls. Very different but nevertheless delicious.
Dishes served for the main course were out and out winners. The Pan Grilled Fish Steak on Leek Compote with caramelized onions was completely devoured within seconds. The mix and match of veggies, leek compote, onions and the fish on one single plate was just magical. A highly recommended dish.
Even the Veg Risotto with Caramelized onions was addictive to say the least (no Narcos reference here).
For desserts, we were served the exotic crepes Suzette. A very well made crepe served with some deliciously fruity condiments (kiwi, pineapple and what not).