Sorrento is without a doubt one of the finest Italian Restaurants (read Ristorantes) in India. Not only they have an in-house Italian Chef Luigi Ferrero, Chef Neeraj Tyagi's unbeatable culinary experiences makes the whole dining experience a class apart.
So for the month of June, it was the Au Naturel Menu at Sorrento that we couldn't stop going Ga-Ga over. Natural Ingredients, Healthy cooking and fine taste are the 3 factors that made this healthy menu celebrating the Shangri-La's Wellness month a one to remember for long.
Potato Ravioli, a ravioli not made of semolina but made of micro-thin slices of potatoes, served in a potato stock with Shitake mushrooms. This was one of the highlights of Au Naturel Menu for me. The subtle and healthy pasta was a masterpiece and not just a healthy dish.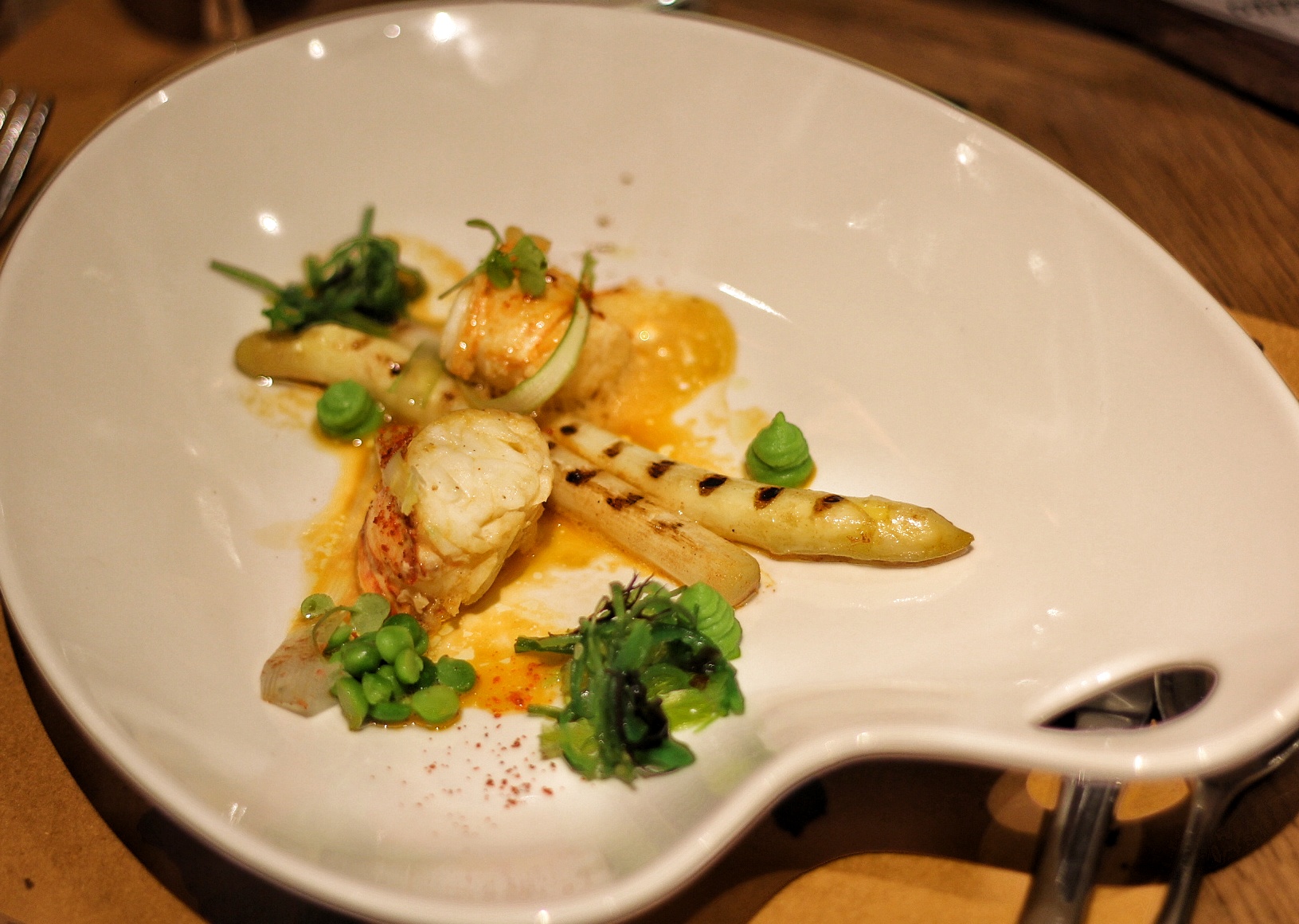 The meal started with a light Quinoa Salad as the super food's grainy texture mixed micro greens made for a light, refreshing and a highly nutritious salad.
Seafood Satiation was ensured by the scrumptious poached lobster. Poaching being one of the healthiest means of cooking, the same ensured that the lobster retained its natural flavor enhanced by asparagus.
To end the delightful and soulful Au Naturel meal, we were served the delicious desserts. Ever heard of an Olive cake? Well, only at Sorrento can you find such wonderful fusions. I absolutely loved the Olive cake with toasted Sesame & raspberry sorbet.
In this age of unhealthy lifestyle, it is always good to enjoy a meal that isn't just delicious but healthy & wholesome too. The award winning restaurant, Sorrento in Shangri-La's Eros Hotel brought the traditional Italian dishes with a wholesome twist of natural ingredients with its 'All Naturel' menu.