Tried the on-going Sriracha Festival menu at this quaint little Asian food Cafe in SDA, Chi-Chi Asian Cook House. The festival menu itself promises a burst of tangy spicy flavors of the lingering Sriracha sauce which when combined with the restaurant's fine culinary expertise gave us an irresistible spread which was high on taste.
From cocktails to desserts, everything under this menu has a hint of this flavorsome condiment. In now way does the flavorprofile of different dishes seem montonous because all of them have been finely curated to maintain a decent balance of flavors.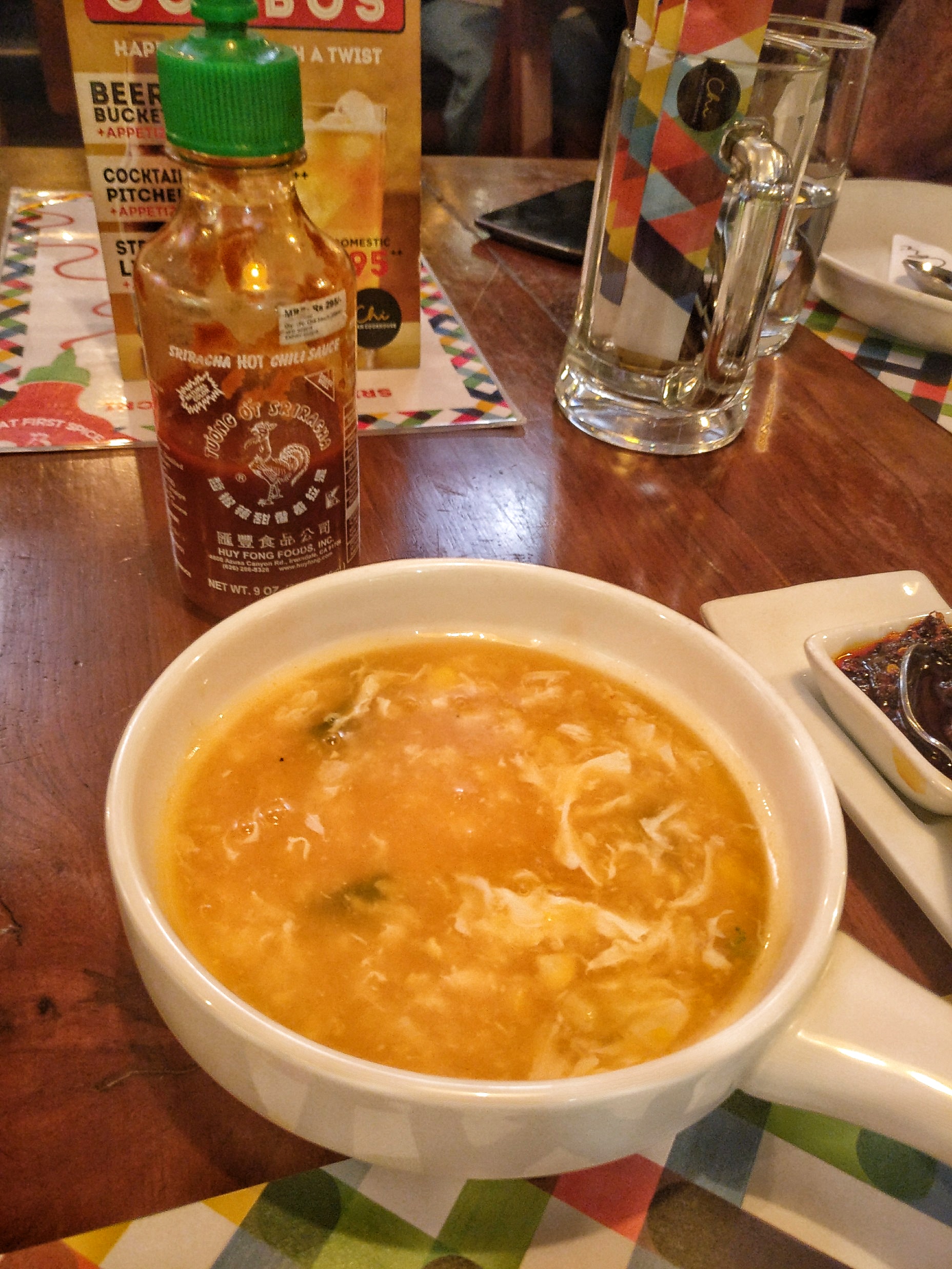 Starting with the Sriracha Chicken Soup, our meal started on high note with the amazing burst of flavors. I am not a big fan of soups, but I guess now I've found a reason to love them.
In starters, I loved the fresh Sriracha grilled prawns which scored high on meat quality and freshness and also the way the sauce went with the taste of the shellfish was commendable. The crunchy coated chicken wings were also good, though the prawns were more suited for my flavor and meat craving palate.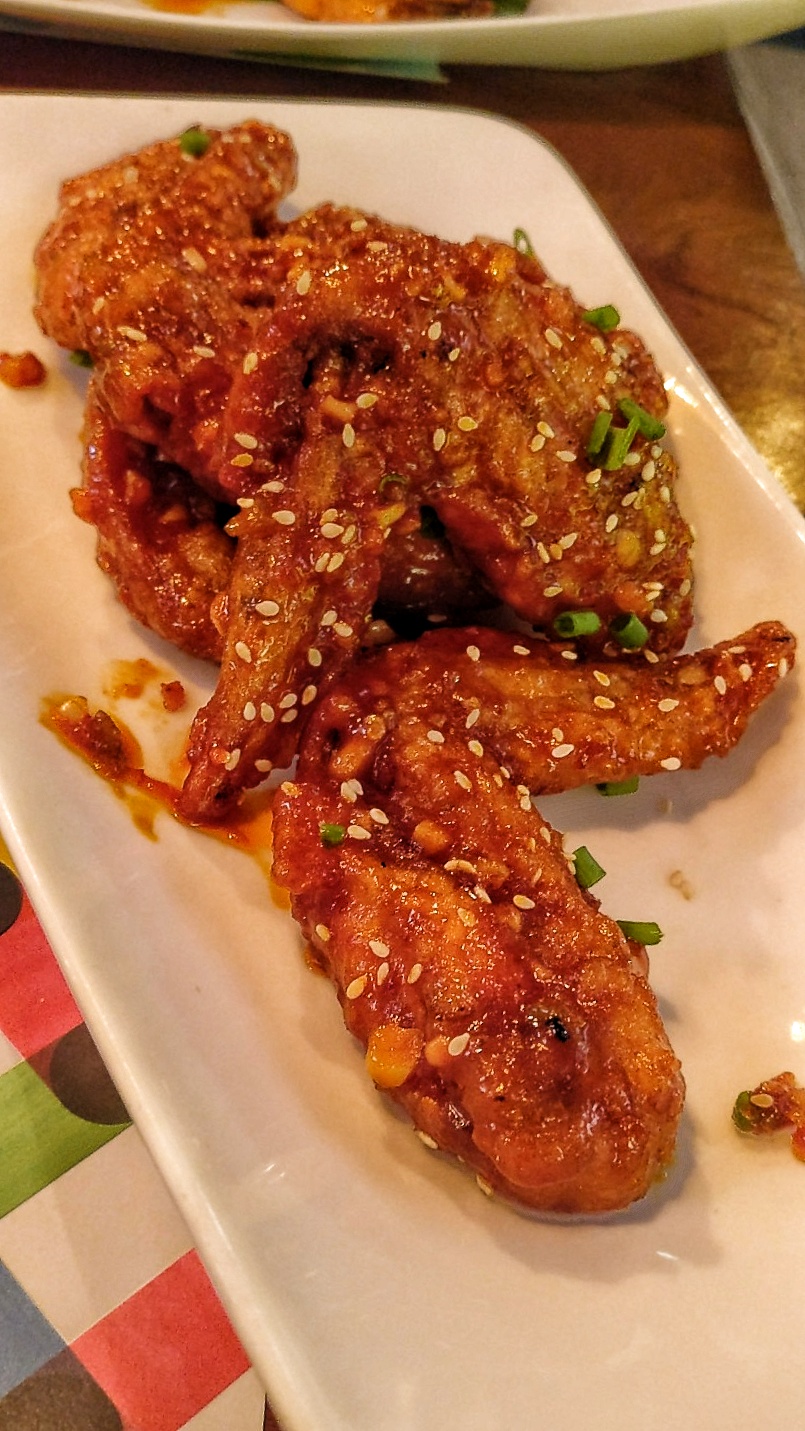 The Sriracha Deviled eggs could've been more magical had they been fried rather than boiled. Nevertheless, this was more on the healthier side too.
The Main Course was definitely the highlight of the menu. The Sweet Potato Pad-Thai was such a lipsmacking noodle main course for the flat Noodle's ability to hold the Sriracha flavor.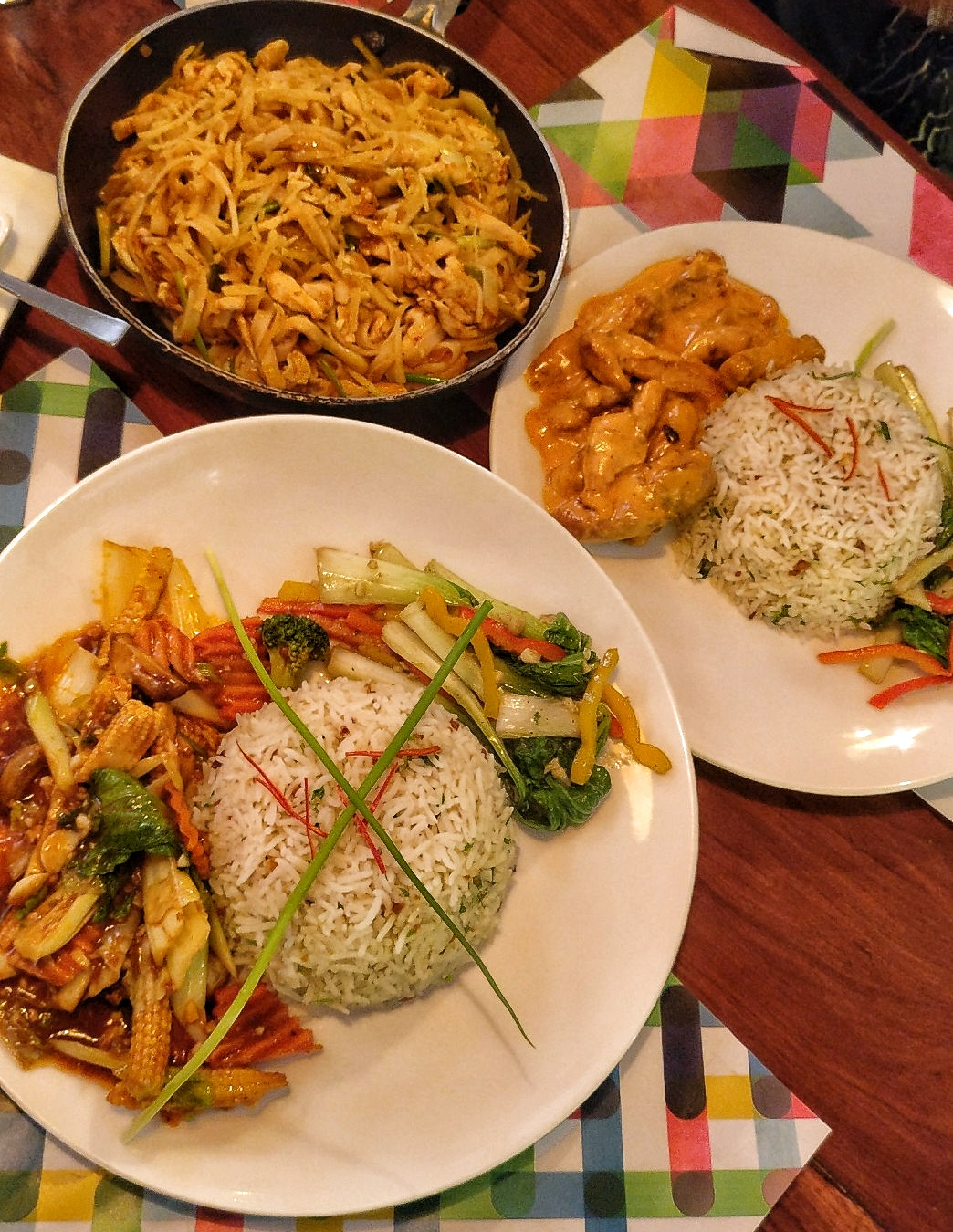 I suggest you try the skillet vegetables with Fried Rice to get just the perfect taste of the tangy sweet and spicy sauce.
Sriracha Chocolate sauce? Well, yes Chi did it and served it as a topping to the Wonderful fried ice cream rolls. The Combination of salty filo sheets with sweet vanilla ice cream and the unique fusion of Sriracha and Chocolate.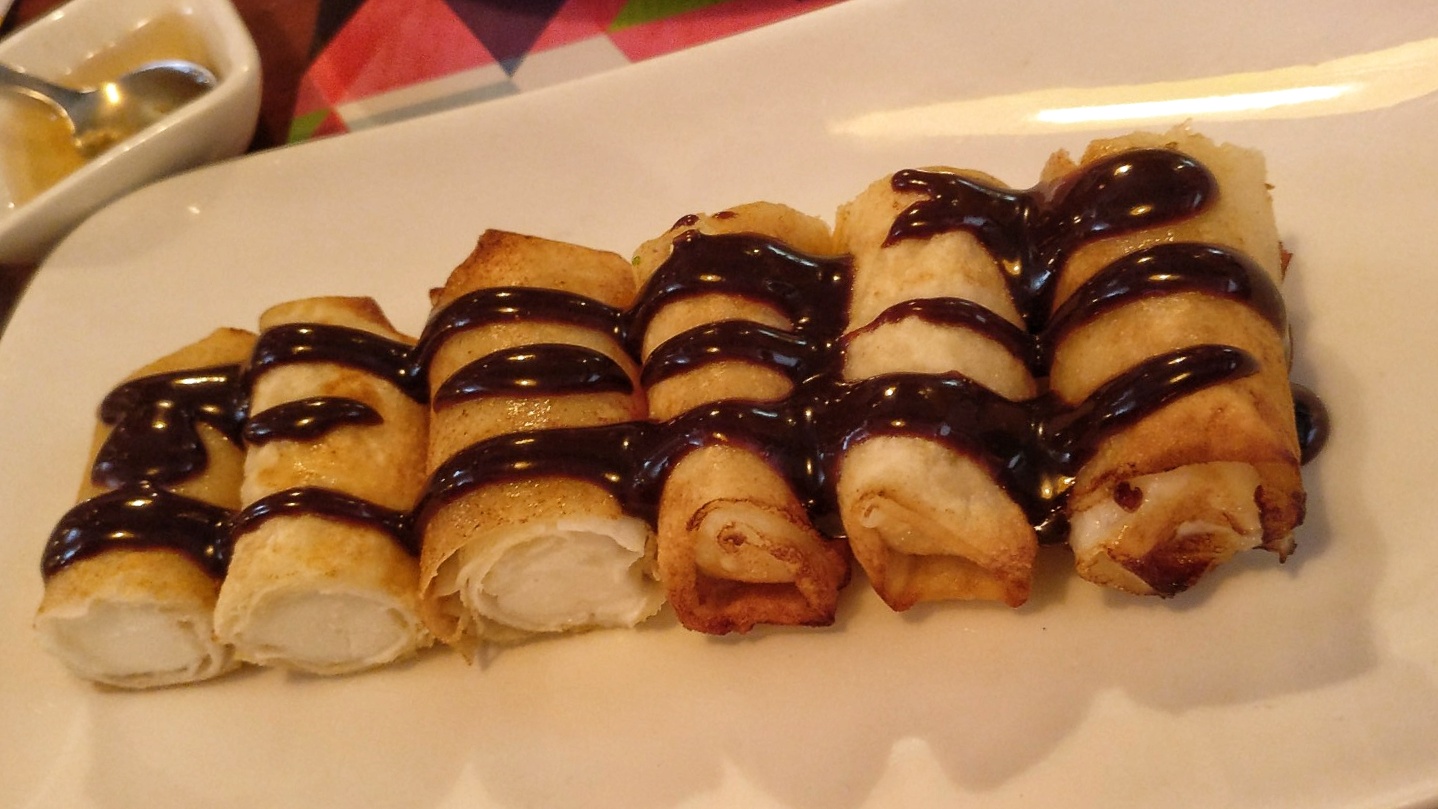 The Sriracha Fest at Chi is definitely a newcomer in the Asian food scene of Delhi and it has been perfectly executed.