Authentic food from a culture is hard to find but Arriba Delhi (Aribba Mexican Grill and Tequileria) is a place where you'd definitely find passionate Mexican food determined to give you a taste of Mexican cuisine with the freshest of the ingredients and some spectacular dishes. Located on Tabula road near Khel Gaon Marg, the restaurant has a open seating options as well as an indoor circular seating arrangement.
Authentic Mexican Food at Arriba Delhi
Guacamole is a thick and delicious concoction of avocado and veggies, very popular in the Mexican cuisine. This one made fresh, by your table side at Arriba, served with home made Tortilla crisps. A highly recommended item to start your meal with.
After the Guacamole, it was time for the sumptuous Skinny Taco Salad. Served in a mason jar, this one was full of fresh veggies, guacamole and crispy taco strips.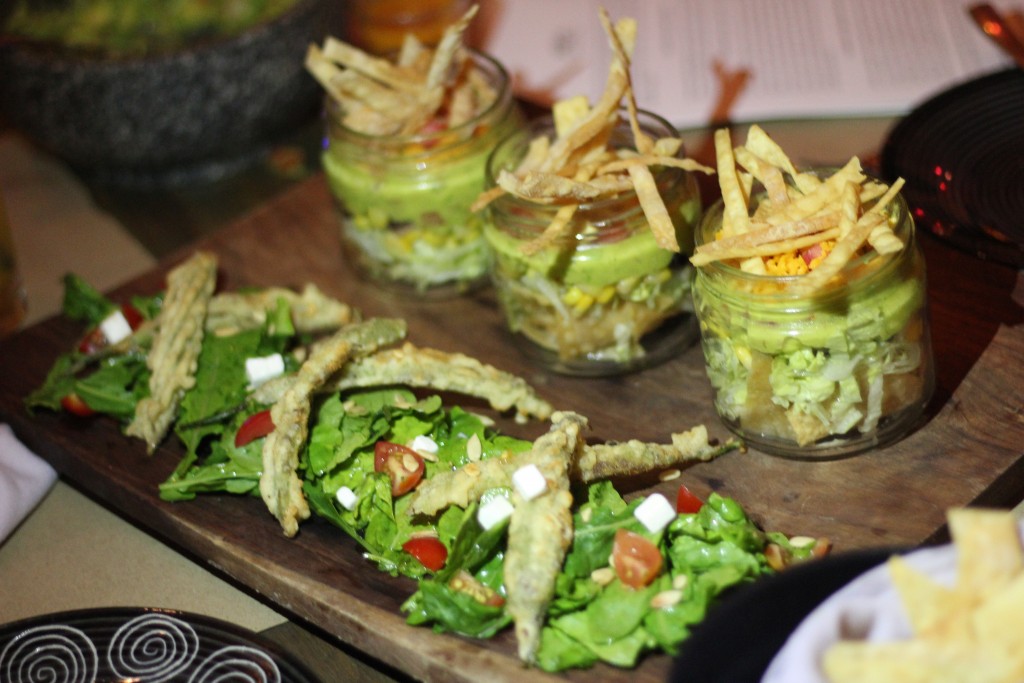 For drinks, there is no doubt that you're going to get an overload of Tequila (after all it is Delhi's first Tequileria). So try out one of the many Margaritas that they have in their cocktail menu and you'll be up for an amazing evening.
They also have a delicious range of Sliders and Tacos. I really liked the fish taco bites for the crispy fresh fish and the tangy condiments. The best Taco was the Cilantro Lime Chicken Soft shell. The quality of chicken is indeed flawless in all the dishes.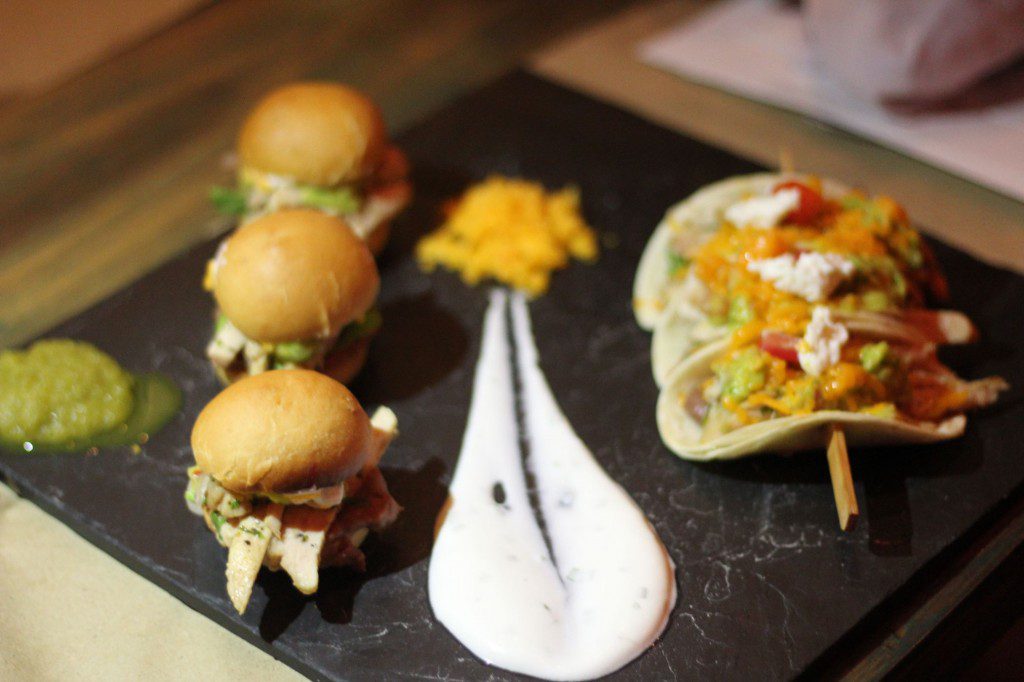 Another favorite appetizer; Stuffed Jalapenos. Fiery and filling, these stuffed chilies were basically Golden Panco Jalapenos stuffed with a goat cheese mousse and roast tomato cherry salsa.
Habanero smoked pork skewers; these succulent, juicy and meaty skewers were perfectly cooked cubes of pork in some delicious and smokey fiery flavors. Lip smacking in its truest sense.
The best part about Mexican cuisine is that you've to eat it with as much conviction as it is made with. For this reason the sizzling Fajitas were amazing. The tender succulent chicken skewers in a bowl full of fresh veggies and it was up to us so as to whether eat them as it is, or make yummy rolls with the freshly made Tortillas. Felt like a pro chef (not really) while making a delish roll with a spread of Mango Jalapeno Salsa along with the other options available on the table.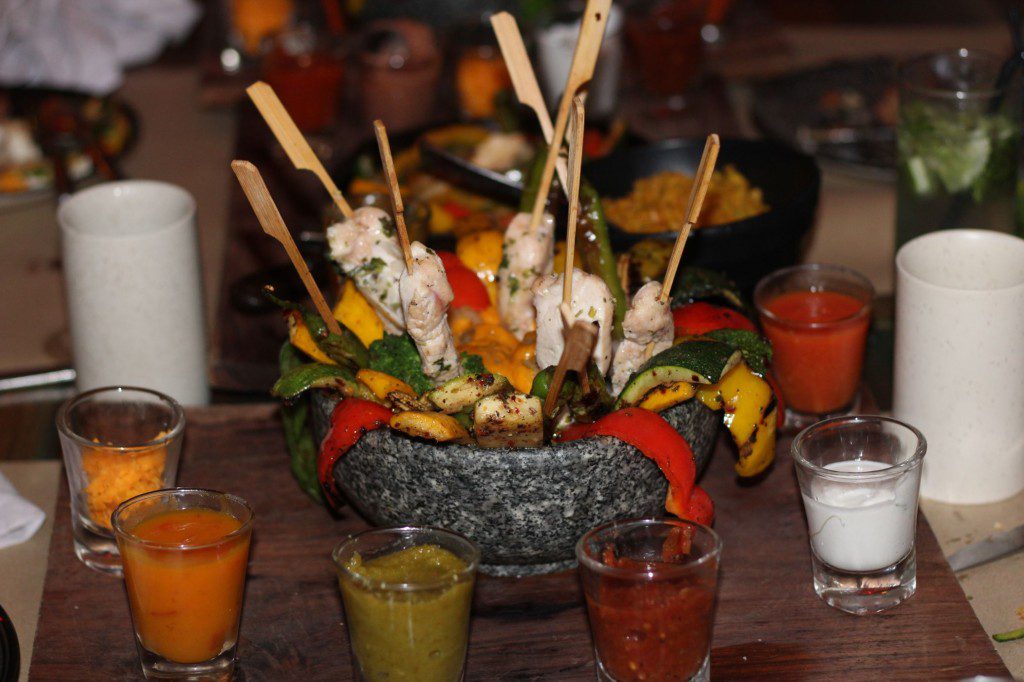 For dessert, I absolutely enjoyed the piping hot Churros. These were served with two type of chocolate sauces (One of them was a chilly chocolate sauce, tread with caution).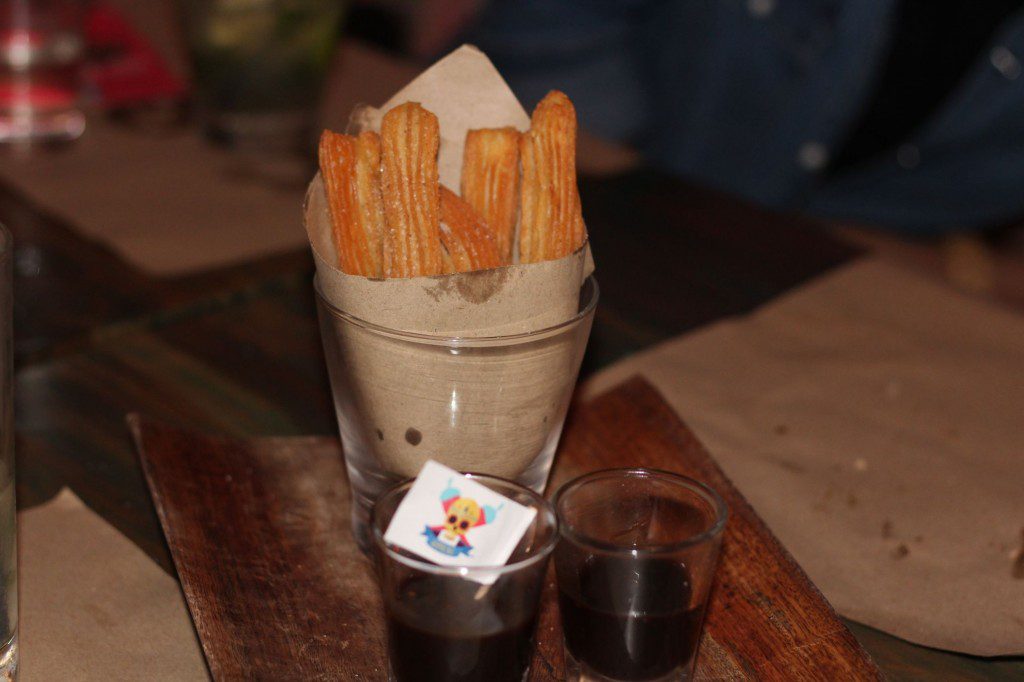 All in all, Arriba doesn't only offer a spectacular Mexican spread,it also provides an unmatched and different culinary experience with great precision of spices, flavors and freshness.