Our favorite chilling place in Green Park has now shifted base to yet another hip and happening place within Delhi NCR. Yes, the Backyard is now in Sector 29 Gurgaon and is now called the Backyard Underground. This shift is indeed done for the better and the best because the place now looks crazier and more party-worthy. With wooden interiors and tungsten bulbs, the place also has a dedicated PS3 Corner.
They have also renovated the menu and it has become all the more diverse and extensive with a lot more delicious dishes to choose from. Also retaining the originals, some newbies like the Backyard Banta are rocking it when it comes to cocktails at the Backyard Underground. I tried the Aam Panna Banta and it was absolutely refreshing.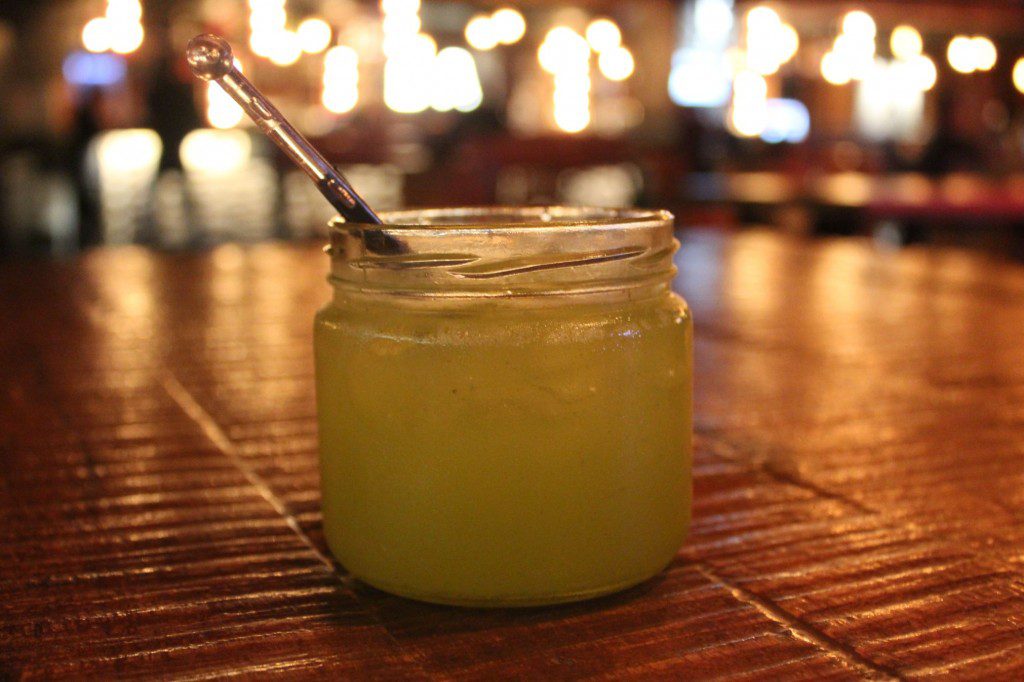 Let's talk about the sumptuous food at offer at this Old yet Re-born Cafe Bar. You must have had Butter chicken and Naan, but have you ever had a Butter Chicken Naan? If not, then head over to this place to try this fusion made by the Mughlai dreams of the expert chefs who've combined the two heavenly parts of Punjabi cuisine. It is served with a makhani dip just in case you fell there is dearth of butter and masala.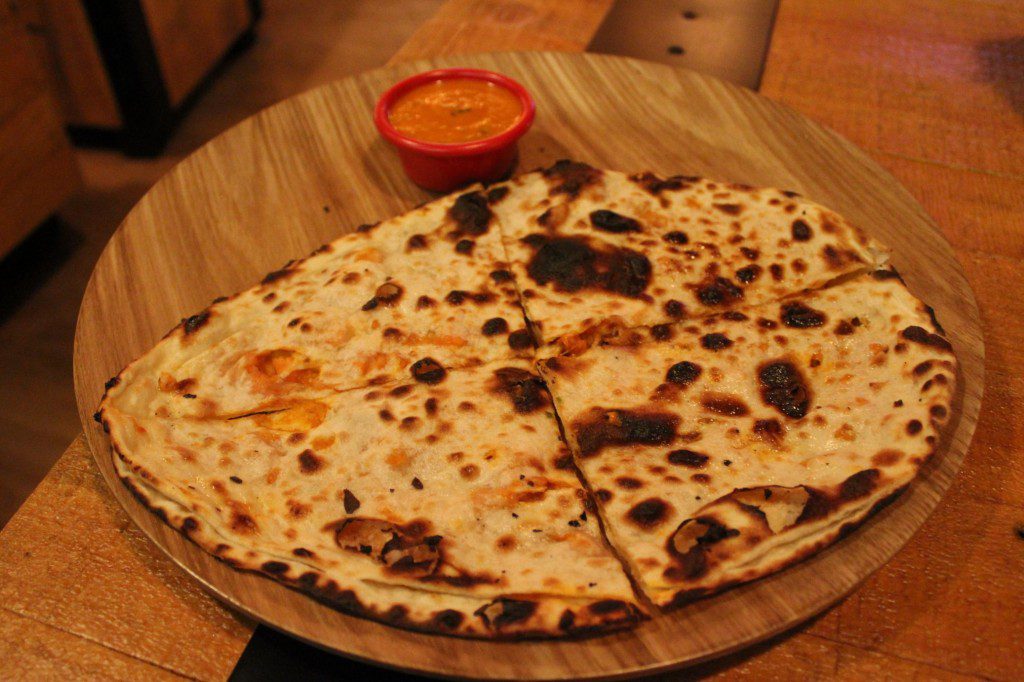 Another variation of Butter chicken, the Butter Chicken Pate with Khamiri roti. Yet another delightful version made by making a fine paste of our favorite chicken dish, The hearty khamiri roti would double up the experience and satiate your makhani cravings like anything.
Galouti Kebabs weren't able to leave a great impression on my palate especially after the wonderful butter chicken variations.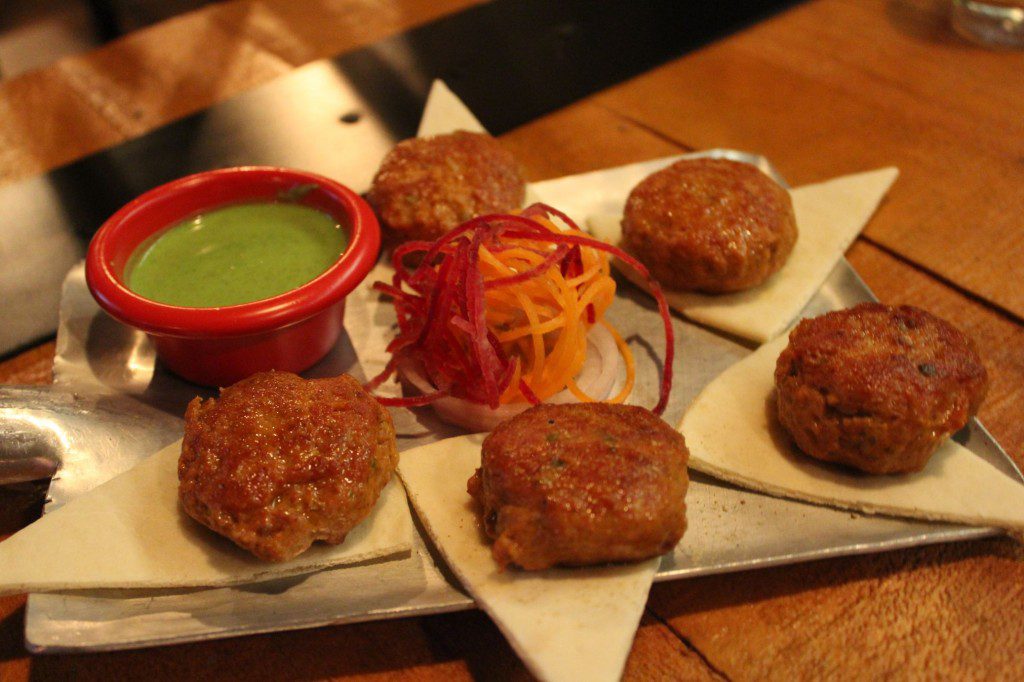 Dimsum fans ahoy! they also serve fresh and yummy steamed dimsums with each piece filled high quality and good quantity of chicken/veggie filling. I just found the concept of serving five pieces of dimsums in three different compartments of steel tiffin box a little too much or too silly. Nevertheless, this would'nt stop you from enjoying the hearty dimsums served with a red tangy chunky chilly dip.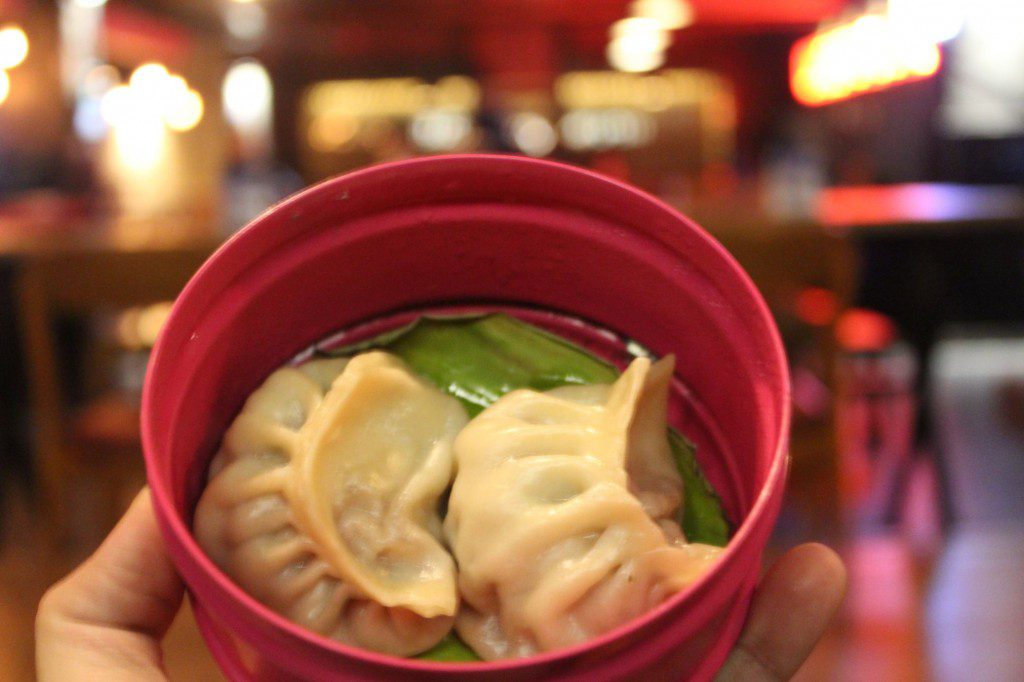 The bullet chilly chicken is also one of their signature dishes. However, the dish itself tasted a bit too dry and hence, use of some chutneys is recommended of you order this one. Also, it is not as spicy as the name suggests.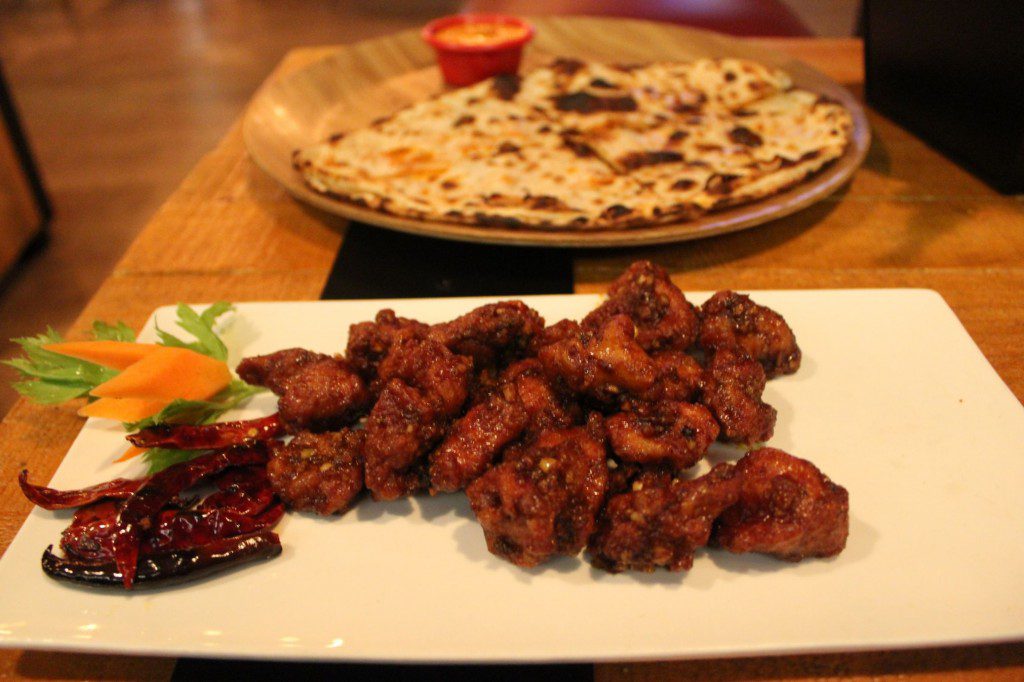 Prawns Frilly was one of my favorites at Backyard Underground with the yummy crunch of vermicelli sprinkled on fresh jumbo prawn, with fiery sweetness of the Sweet chilly dip.
All in all, with some misses but a lot of hits, the Backyard Underground is a great improvement over the previous outlet at Green park. Their service has greatly improved and even the food has become a major USP, their Bunta cocktails also raised the bar for cocktails served across the restaurants in the area.