My trip to Warehouse Cafe in Sector 29 Gurgaon was a satisfying one. The cool and intriguing interiors with Super Hero symbols rocking the wall and a classic raw look to the ambience, everything set the stage for a cool weekend outing. With two levels of dining areas, the space is plenty and hence, suitable for huge gathering parties.
Talking about the food and beverage options, they have some refreshing cocktails made specially by keeping the fun quotient in mind. Hence, you can expect your cocktail to be presented with some eye-pleasing show works using liquid nitrogen. The taste factor hasn't been ignored either and almost all the cocktails we tried, were superb concoctions.
The absolute USP of Warehouse Cafe Gurgaon has to be their freshly brewed German Beer. The taste, the aroma and the potency, the German Beer scored well on all these aspects and also, it had the perfect temperature required to enjoy a freshly brewed mug of beer. Indeed, it is the Best place to have German Beer in Gurgaon
When it comes to food, I tried some innovative and tasty nibbles and appetizers which went well with our round of drinks.
The molecular Dahi Bhalla Chaat was a lovely preparation with bubbles of sweet dahi that burst in the mouth to impart that sweet and tangy flavor combined with the tender bhallas and the crunchy papdis (deep fried circular crackers).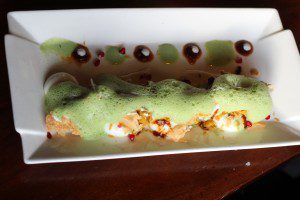 Then, it was time to try the very fresh and subtle flavored grilled Jumbo prawns. This dish is an absolute treat for the sea-food lovers with its light-on-the-palate lemony flavors.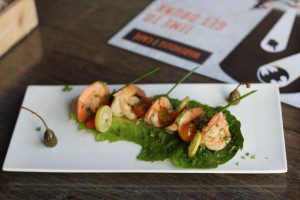 Your Punjabi palate would be satisfied with the classic Tandoori Chicken with the clay-oven grilled jumbo and hearty pieces of tender chicken served with a mint chutney and onions, another delicious Bar snacking essential
Weekend scenes sorted at Warehouse Cafe, Sector-29, Gurgaon. When are you visiting? 😉
Powered by BlogBuster