A new funky place has opened in New Delhi's party hub, Connaught Place a.k.a CP and it is called Smoke on Water. The name is such probably because all their drinks are presented with a cloud of Nitrogen SMOKE. Their drinks are not only about presentation though. I tried the spicy Vodka concoction called Masaala Maar Ke which had a spices and Aam Panna, it was a delightful cocktail and a bliss for those who don't mind some tangy spicy flavors in their drinks. This one was from their Desi Pauaa line and was hence, served like a country made liquor bottle.
Oh, when it comes to teetotalers, I must say they're also up some delightful mocktails. My personal favorite was the very refreshing Rock n Roll cooler served in a tall glass and it had chunks of real orange and lemon with peach syrup and lemonade.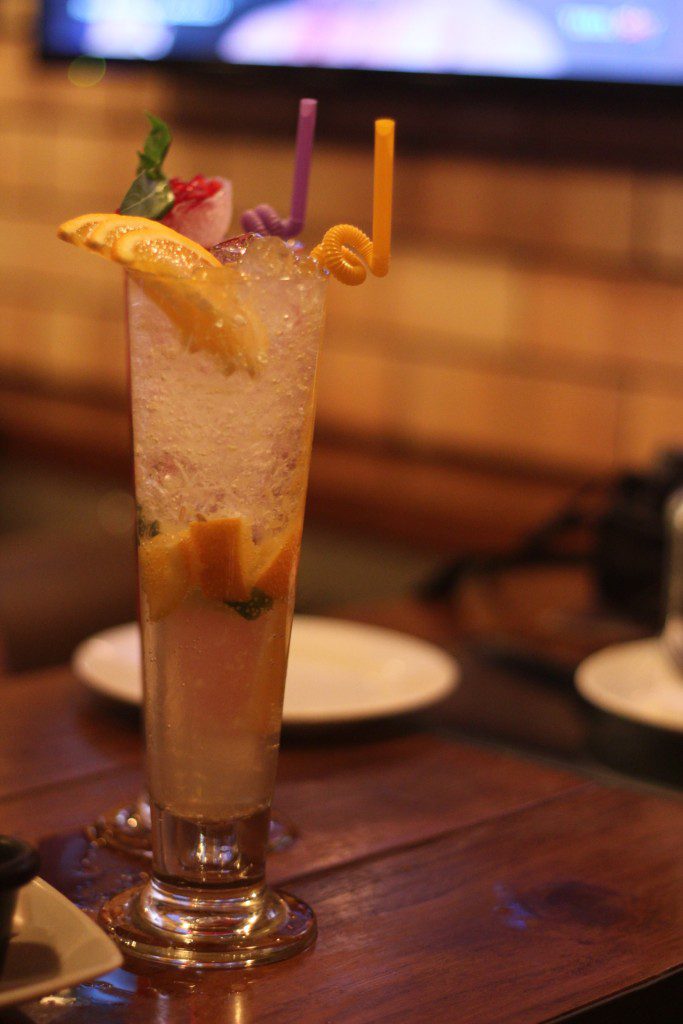 A lot of cafe bars do tend divert away from the focus of good food, not in Smoke on Water though. They do serve the best chicken wings in Delhi and some awesome jumbo burgers.
Best Chicken Wings in Delhi
The buffalo chicken wings, tossed in a shiny sweet and spicy glaze, were one of the best ones from their extensive chicken wings menu. The peri-peri wings were fiery hot and absolutely worth the chilly induced tears. BBQ lovers must try the awesome Jack Daniel chicken wings.
They also have some amazing options for Burger lovers. I tried the Big guy burger and it was HUGE! Had to get it sliced into two halves so that it could be shared with my friend. The half of this burger was still heavy and filled me like anything. It also scored excellent marks when we talk about the taste and the freshness of topping. It had a chicken mince patty topped with a whole fried egg and had a filling of mushrooms, pickles, baked beans. The seasoning of spicy garlic mayo added the touch of perfection to this yummy filling burger.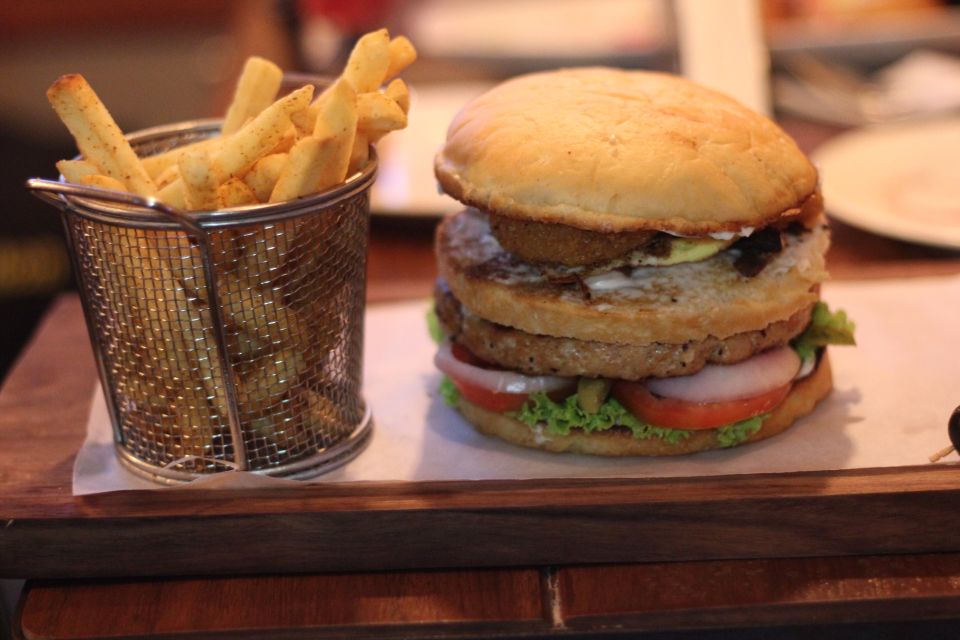 Healthy Options at Smoke on Water, CP
Fed up of fried and greasy dishes? Well, every menu has healthy options which also can be very delicious. At Smoke on Water, you can order a Herby Grilled Chicken Breast with roast sauce (a tangy and chunky tomato based sauce) which comes with a side of boiled potato mash and fresh sauteed veggies. Gorging on deliciousness without much guilt.