A Taste of Indian Food History at Baluchi, The Lalit New Delhi
Baluchi is the signature restaurant of the Lalit Group and has stayed in existence ever since the inception of the luxury hotel chain. The very first impression of the restaurant is of sheer grandeur and magnificence with an inherent glimpse of the Indian culture. Each staff member greets the customer with the good old warming pranaam and the lavish interiors set up a backdrop for a hearty meal that is inspired by the Culinary gems of the regions that lie of the historic Grand Trunk Road.
The meal at Baluchi began with some lip smacking Kebabs. The array of well flavored and tender appetizers included the signature Mutton Chapli Kebabs; Chunky, juicy & flavorful Kebabs finished on a Tawa & topped with a fresh cut slice of tomato.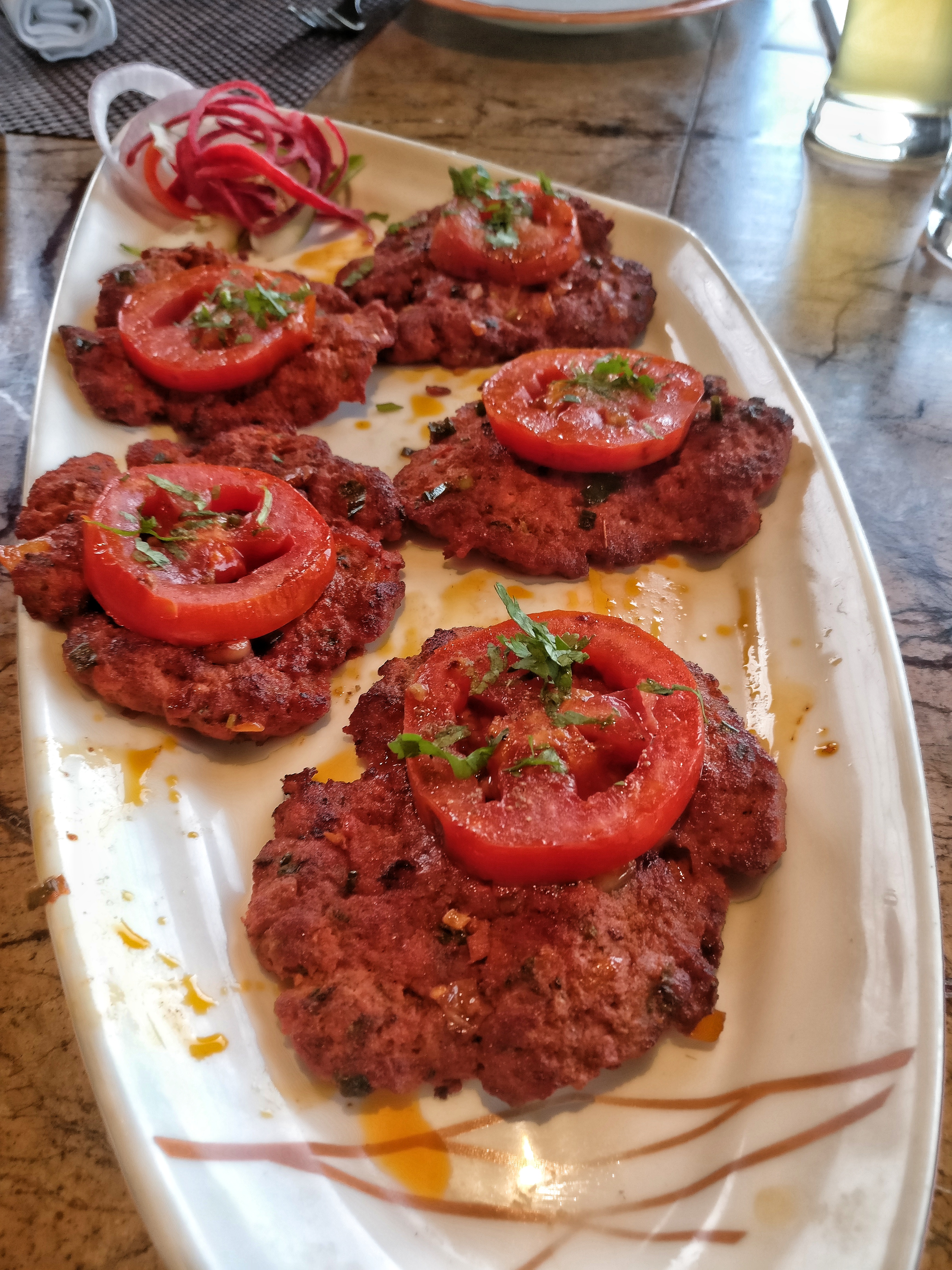 Our vegetarian friends would definitely enjoy the very different, Dahi aur Shingdana (Hung curd & peanut) kebabs; wheels of grilled Hung curd topped with crushed peanuts. The kebabs had the sourness of curd which was well balanced by the slight sweetness and the crunch of the peanuts.
The Naanery experience at Baluchi
This Luxury ine diner lets you enjoy a one of its kind Naan experience. 4 varieties of scrumptious clay oven breads (Hindustani Rotiyan & Moroccan Breads), each paired with a specific type of Wine (Red, White & dessert wine or Gourmet chutneys for the teetotallers).
The Naanery had a selection of finest breads like;
Pheni Parantha, Besan ki Roti, Gilafi Kulcha & Bakar Khani (Butter enriched fermented bread, my personal favorite).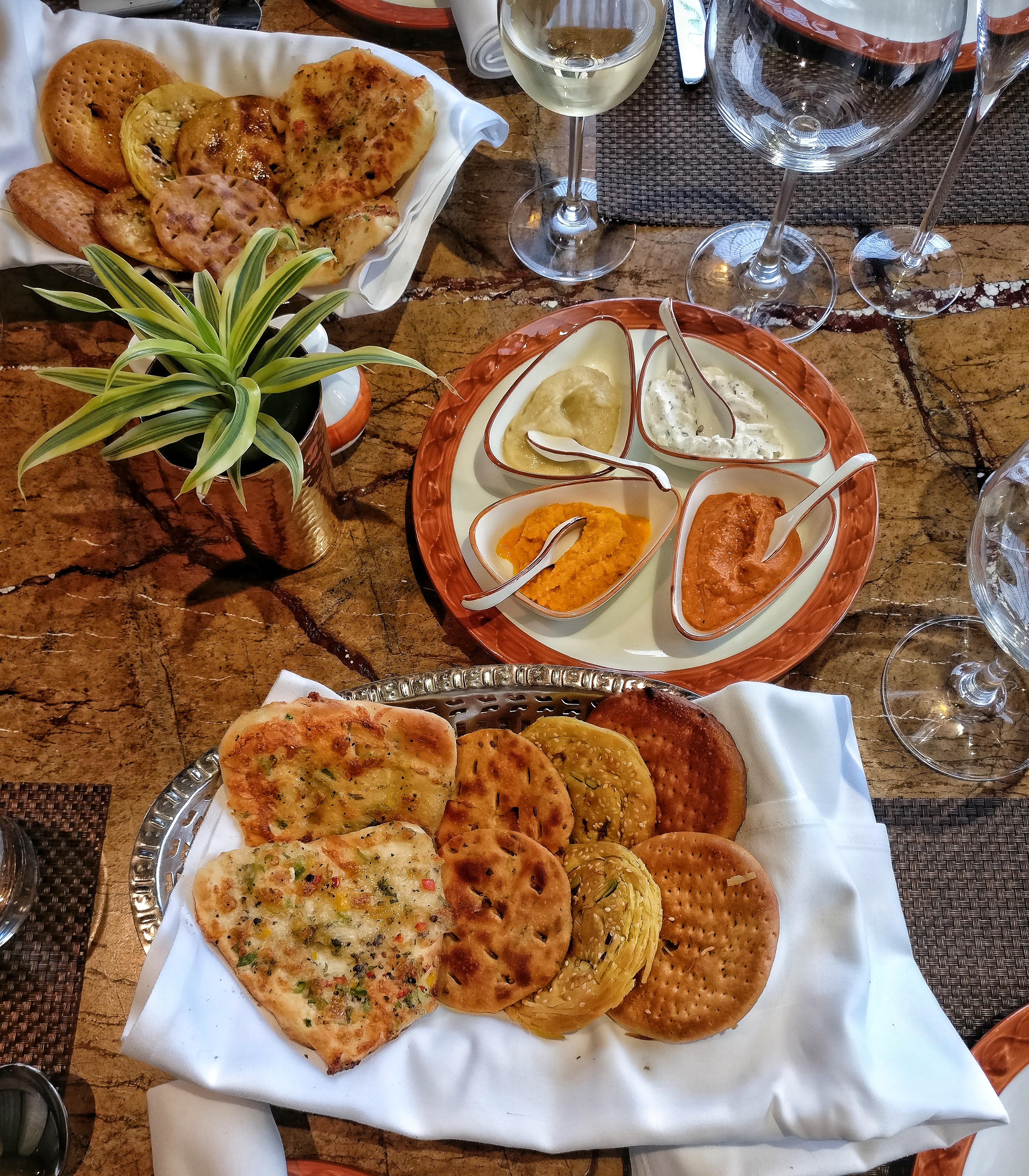 The colorful & tasty chutneys included the likes Radish, Tomato, Pumpkin & Raw Papaya.
A one of its kind experience which is just one of the many reasons for you to visit Baluchi.
Finally, after being done with Naanery and the starters, it was time to sample the Hearty Thaali at Baluchi. The contents of the Thaali were overwhelming in their flavor profile. The Chicken Yakhni gravy was velvety smooth and left a wonderful after-taste, the bonus that came with the tasty, succulent & well-cooked chicken leg. Then, the mutton Rara, the iconic Punjabi Dhaba dish consisting of Mutton cooked in simmering Keema (minced meat gravy), was done right at Baluchi with it's spicy flavors & aromatic spices. The Thaali also had Amritsari Fish Tikka, Dal, Mixed Vegetables, Papad & the Wonderful phirni.
The luncheon experience at Baluchi was delightful & memorable and also something that would bring me back to the luxury hotel again very soon.