Black Dog Easy Evenings got us a chance to witness a show of a lifetime. Colin and Brad, the improvisational comedic geniuses from the TV Show, 'Whose Line is It Anyway', were performing a hysterical improv comedy stage act that too in GURGAON. Being in Delhi, that is the nearest one could have been to such talented stars of hilarity.
The event wasn't all about comedy, preceding the act, we were subjected to the amazing hospitality by Black Dog at the Club Patio, Gurgaon. The doors of the club opened at 6.30 PM, following which, all the attendees socialized while enjoyed signature Black Dog Cocktails and yummy tidbits and appetizers.
The show started at 8 PM and the gorgeously funny Anrudha Menon (aka the popular Lola Kutty) opened the act with her witty and tongue in cheek humor. As she spoke and made us laugh for almost 30 minutes, the stage was set for the entry of the legends, Colin and Brad.
'Whose Line is it Anway' is one of the most interactive TV Shows in the history of television, the 90 minute long act by Colin Mochrie and Brad Sherwood was no less in that sense. Almost all their acts involved interactive participation from the audience.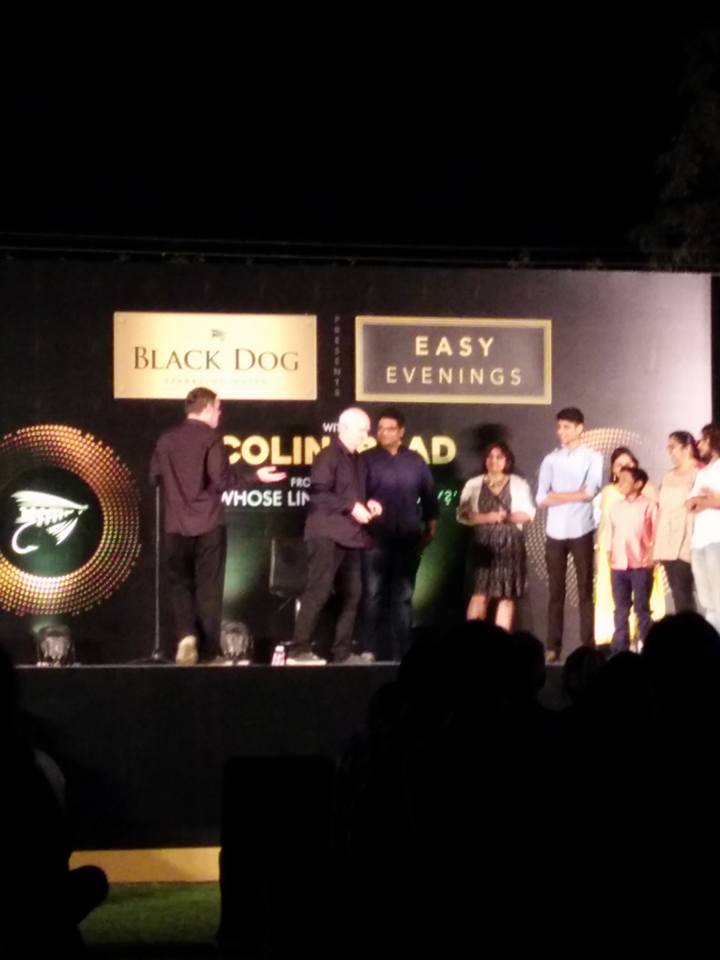 The most mind blowing and hilarious act was the 'Crime Confession'. Colin had to guess and confess an imaginary crime (made by the suggestions of the audience), following the cues given by Brad. It was bewildering the way Colin was made to guess Indian words like Thiruvananthapuram and Masala Dosa. The fact that these are fairy difficult words for an American to guess out of thin air, goes out to show the extent of their talent.
'Sound Effects' was another extremely funny game in which two randomly selected audience members were called to the stage, and they had to add sound effects to Colin and Brad's act. Even though the members were too shy to let out any decent decibel of sounds, the two Comedic Superstars still took it forward to make up an act worth remembering.
It is still amusing to think how they put up such an awesome show without any scripts or literature. Watching them perform in person, I am totally more immersed in the fandom for Colin, Brad and 'Whose Line is It Anyway'.
And as they closed their act by a totally made up yet super melodious song summarizing the whole show. The song was concluded with a chorus I'll always remember and that is when they sang; 'We Love you Gurgaon'.
Thanks to Black Dog Easy Evenings,  I also got a chance to get a picture clicked with Colin and Brad as they appeared at the F&B area for a very humble meet and greet. As I shook hands with them, they thanked me for coming to the show and I thanked them for coming to INDIA!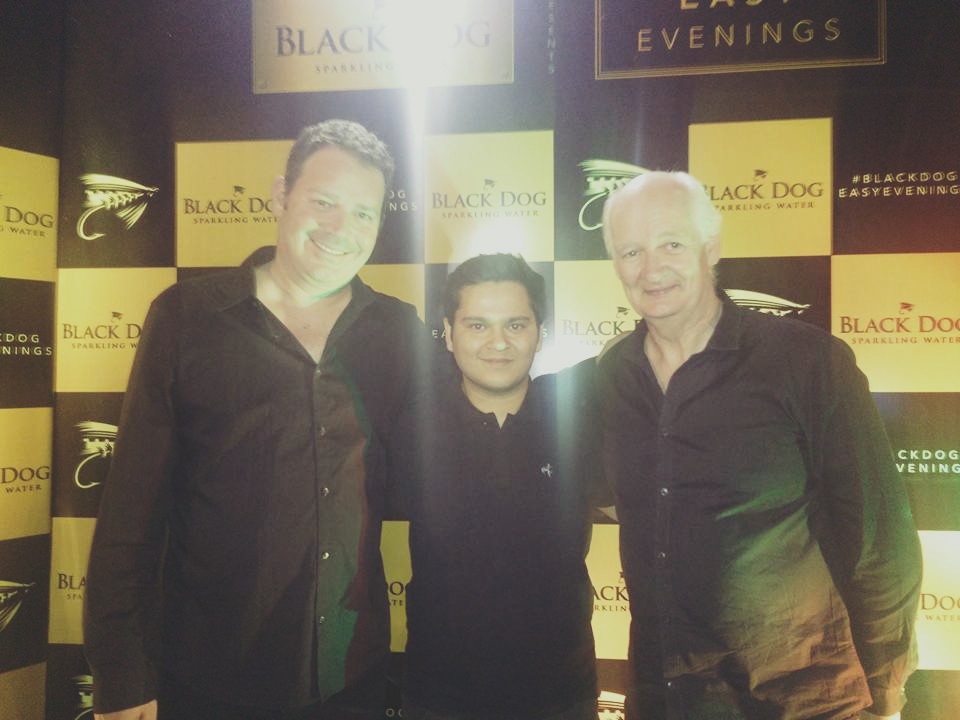 Missed the Event this time? Make sure you follow Black Dog on all the platforms to keep yourself update for the upcoming awesomeness:
https://www.facebook.com/blackdogeasyevenings/
http://www.liveinstyle.com/black-dog