Are you a Binge drinker on the weekends? Do you and your friends like to drink beer like there is no tomorrow? Do you like a place to hangout and chill at leisure while you all enjoy those match screenings? Well, then 'Chug It' in Punjabi Bagh gets you covered. With its amazing deals for chuggers and bingers, and long happy hours, this is indeed the place to get the chilling sessions rolling.
What's better? Well, they also have some yummy appetizers and dishes to whet your appetite while you drink yourself to glory (be responsible though, too much is injurious for your health).
In the food menu, I tried a host of platters, mostly starters (just what goes well with your beer mug). The Mayo Polo Chicken Strips were yummy. The crispy fried and hand breaded chicken was a delight have with the delicious Beer Cocktail ( a great variety available)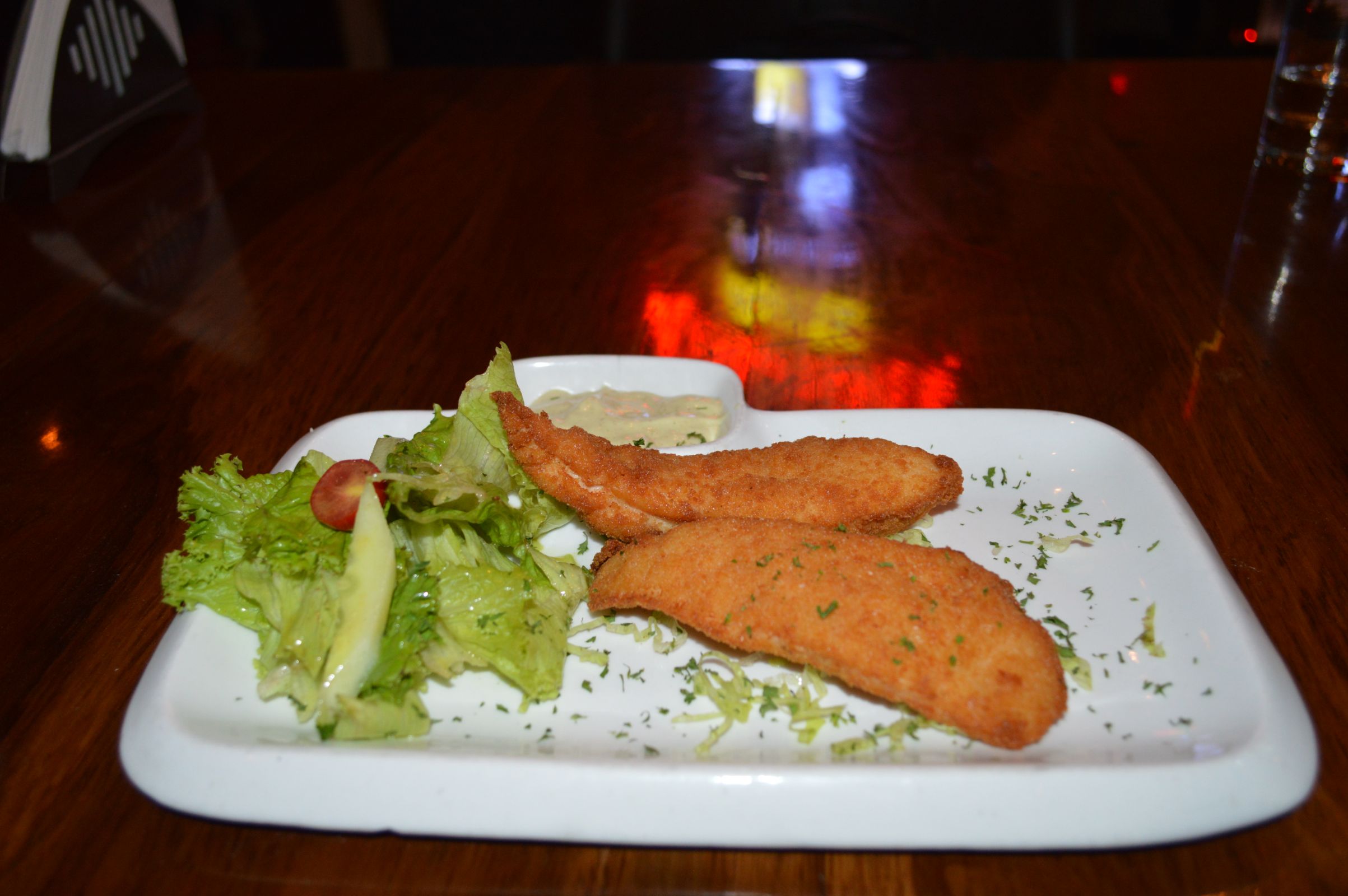 Bhatti Murgh and Bhatti Paneer had tastes that were quite different from the conventional tikkas, they used some different and unique masalas I guess.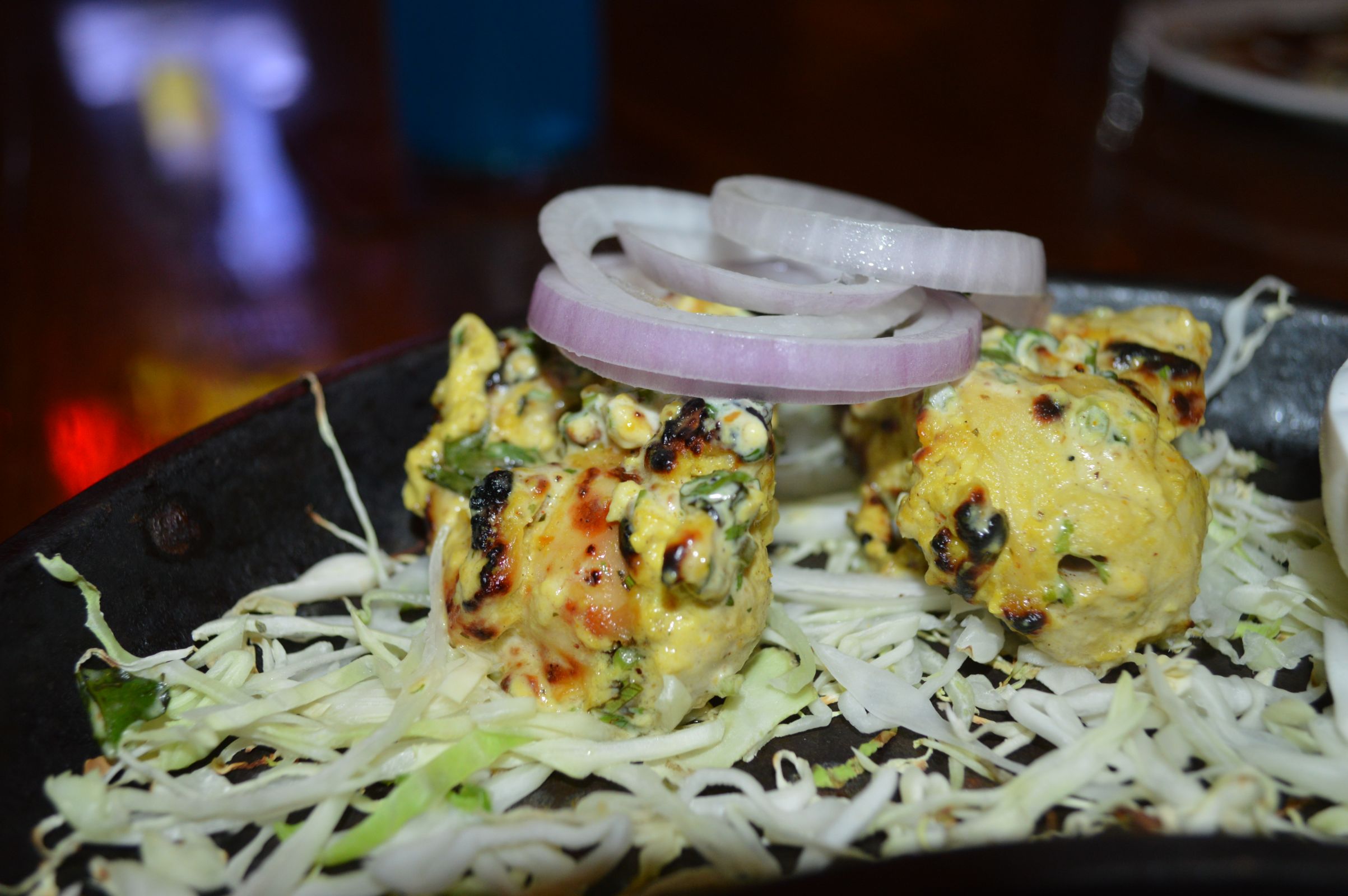 Dahi ke kebab were good but nothing extraordinary.
The peshawari chicken was something I found purely delicious. Rich with cream and dry fruit marinade, these succulent tikkas won my heart indeed. (Recommended)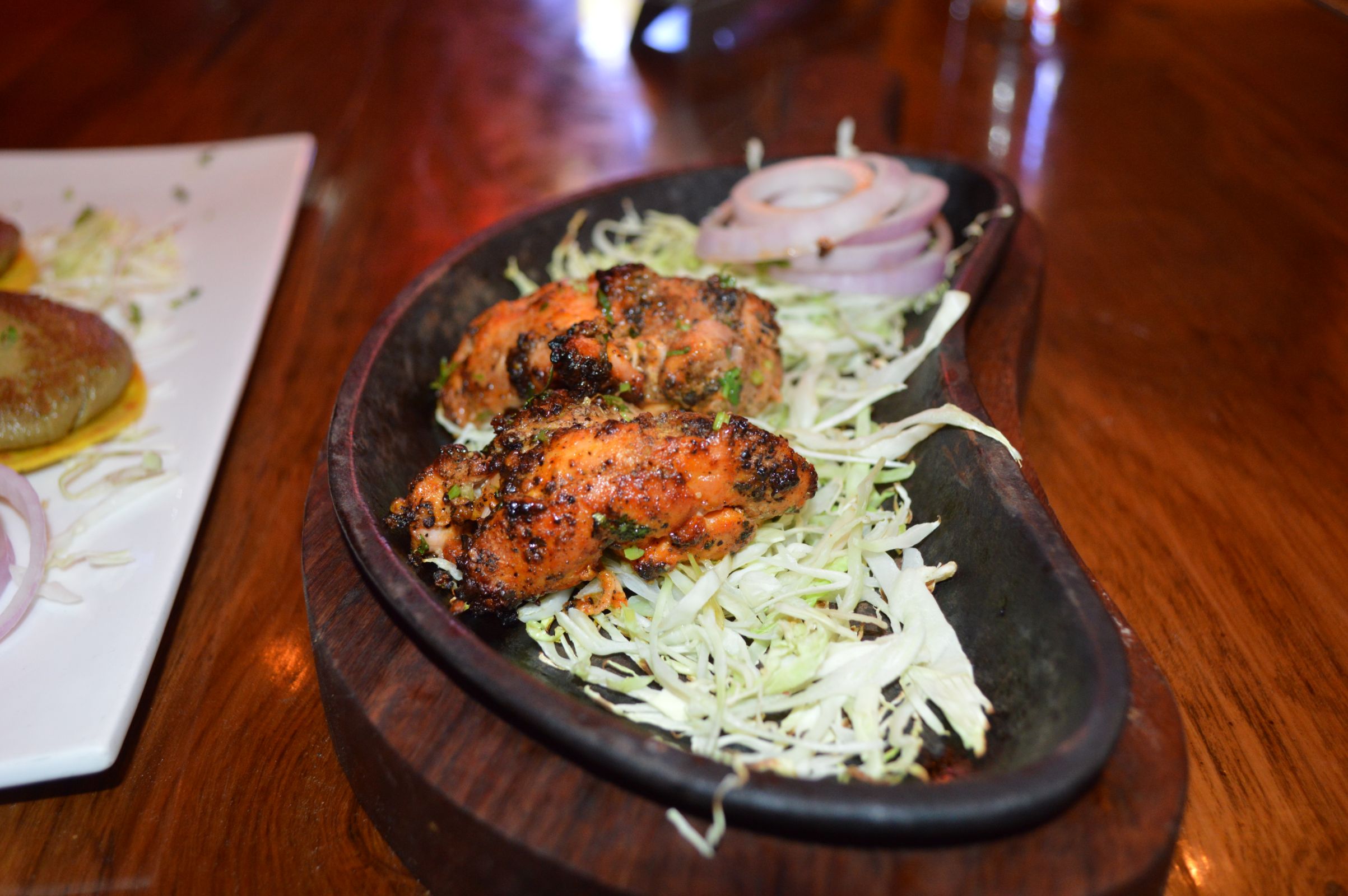 Peri Peri Chicken Strips were tender and spicy, just what I expect from something that has Peri-Peri involved.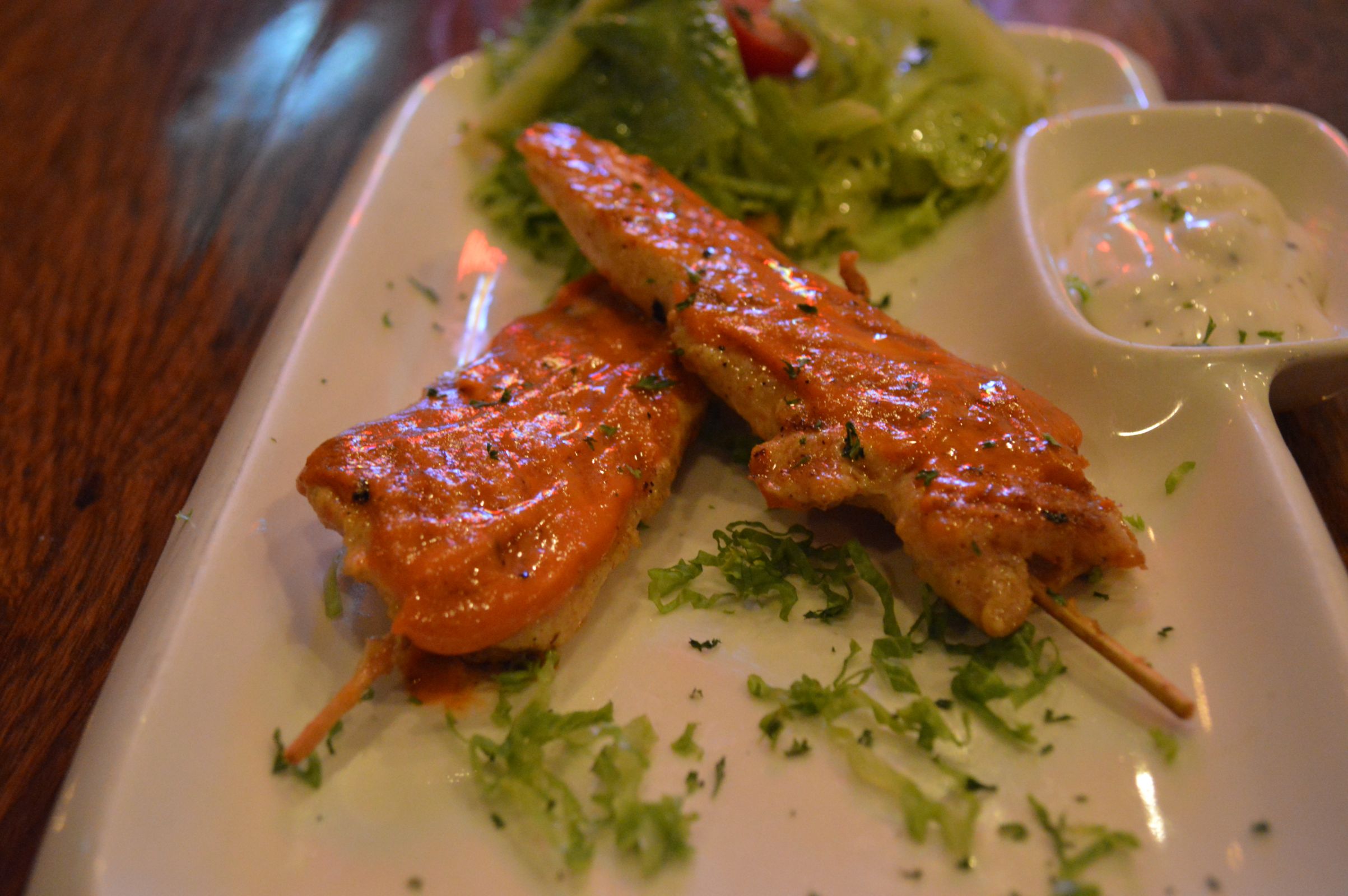 Mozarella Biscuit was an out and out winner as far as the finger foods are concerned. Yummy crispy fried triangular biscuits full of yummy stringy cheese. Went drooling for these.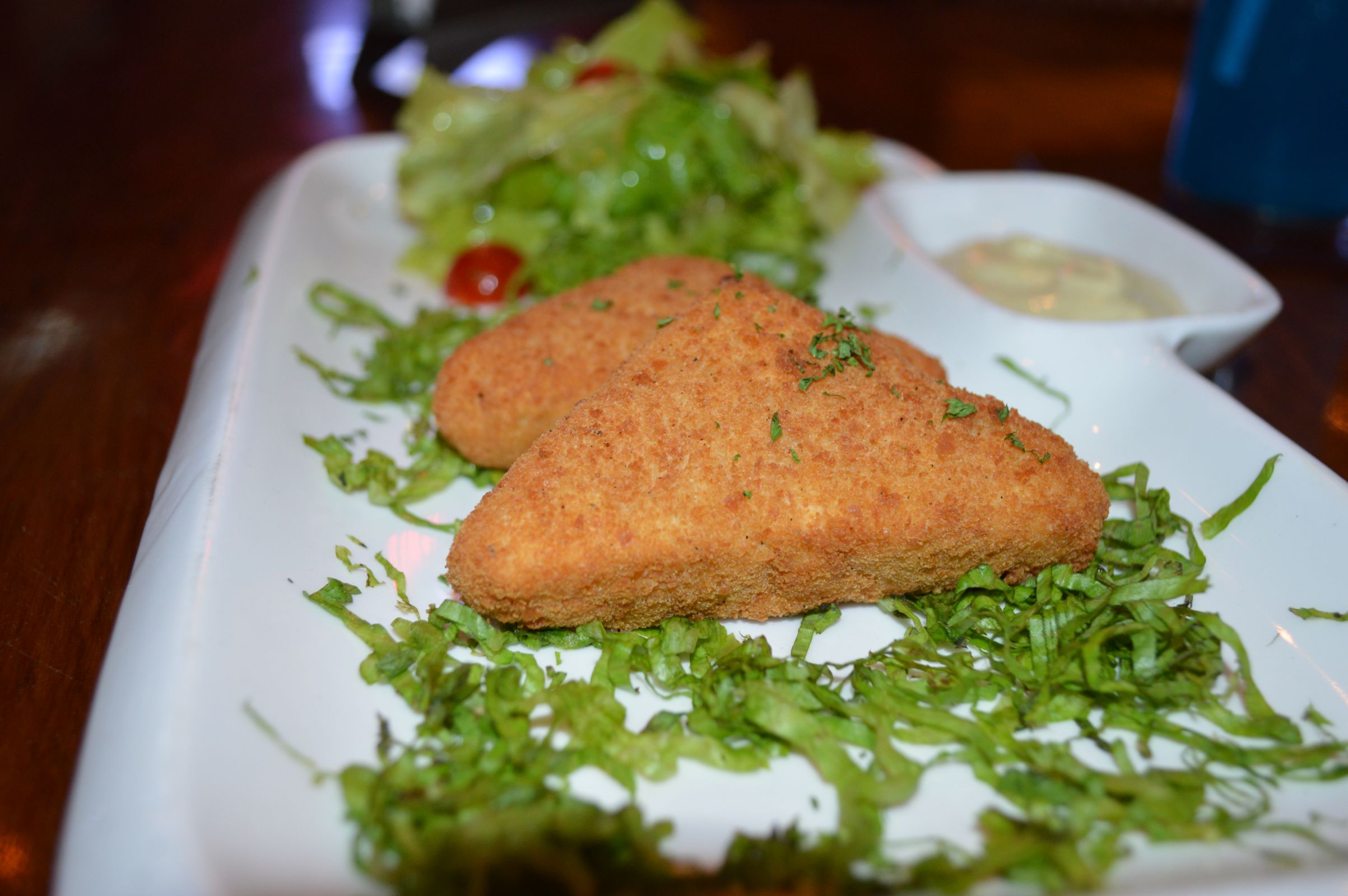 Basic Pizzas, Pastas are available for those in no mood to experiment and just eat a hearty meal.
The White Sauce Pasta was a decent one with good chunks of chicken and a thick cheesy sauce. However, I did find the  flavors to be a bit more subtle than my liking.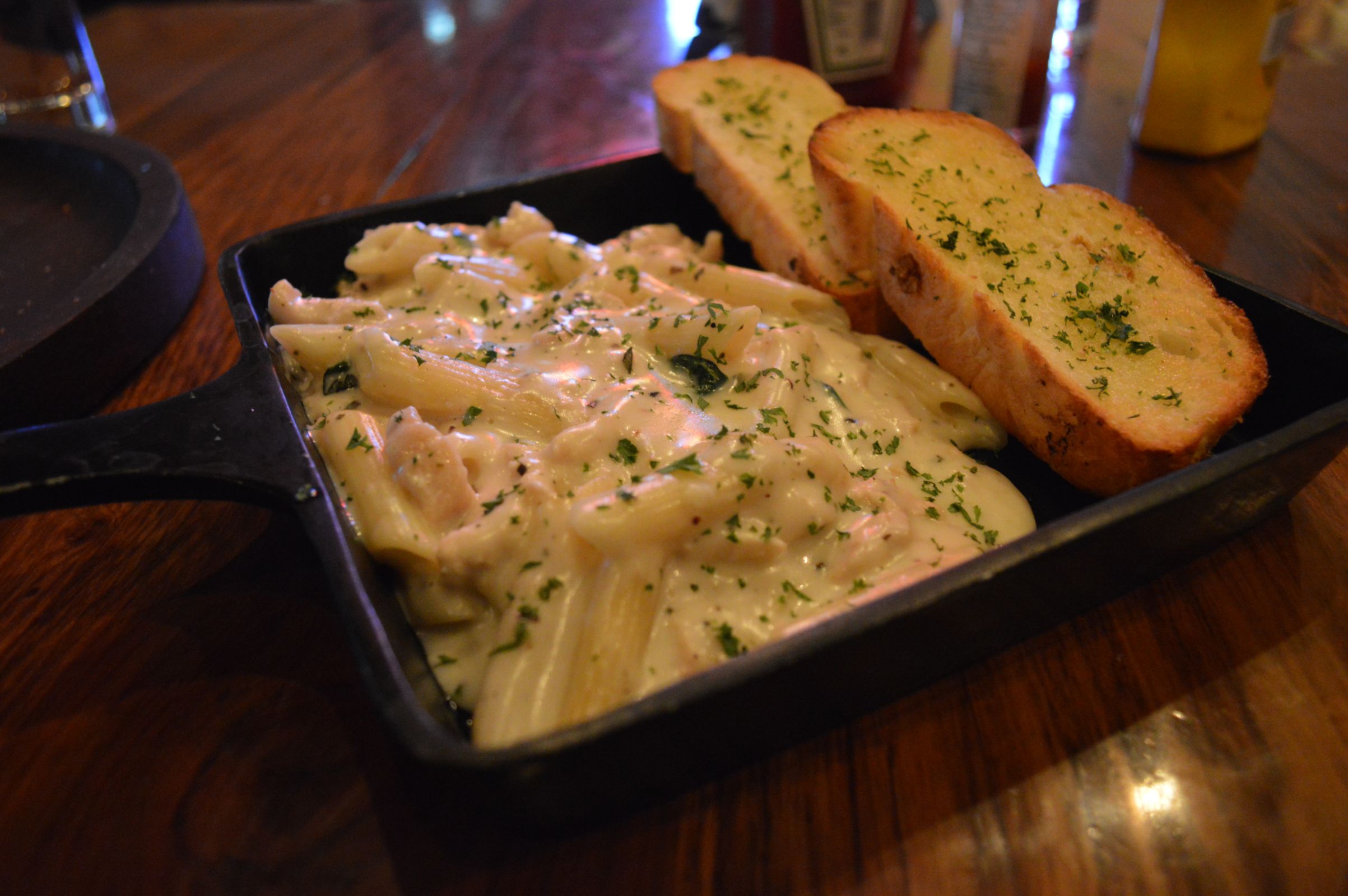 The Half and Half Pizza was yummy with one half made of BBQ Chicken Sausage toppings and the other half full of mad veg toppings that included onion, capsicum, zucchini and olives. The BBQ toppings were my favorite for their sweet and fragrant flavors that go wonderfully well with the thin crust and the mozarella.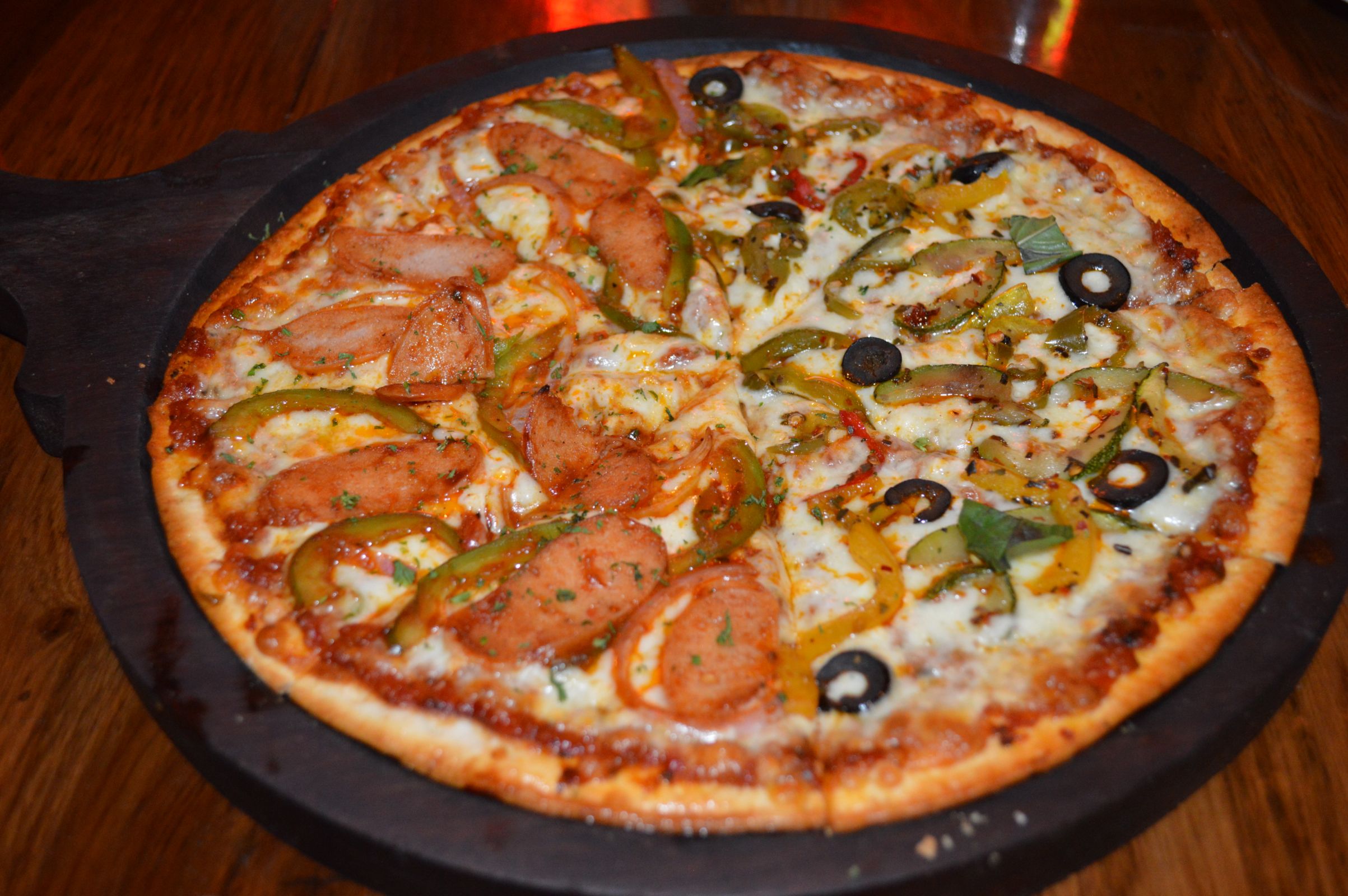 They also have thick and sinful dessert shakes, for those who don't mind the calories in their coolers.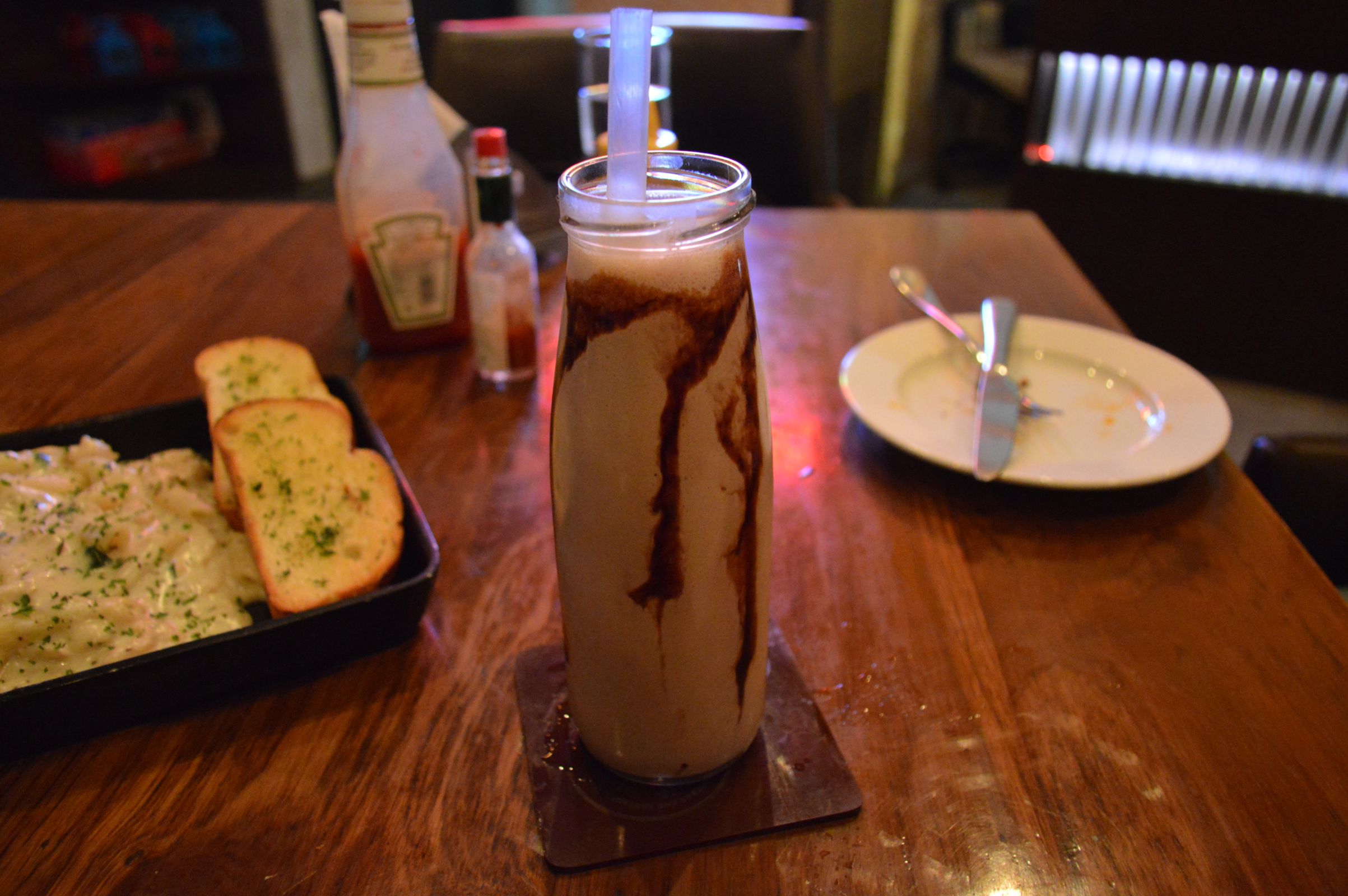 The dessert was really heavy, the Vanilla Ice Cream and Brownie combination never disappoints