Barush is an elegant property in the heart of CP. With very subtle yet classy interiors, the setting is almost perfect.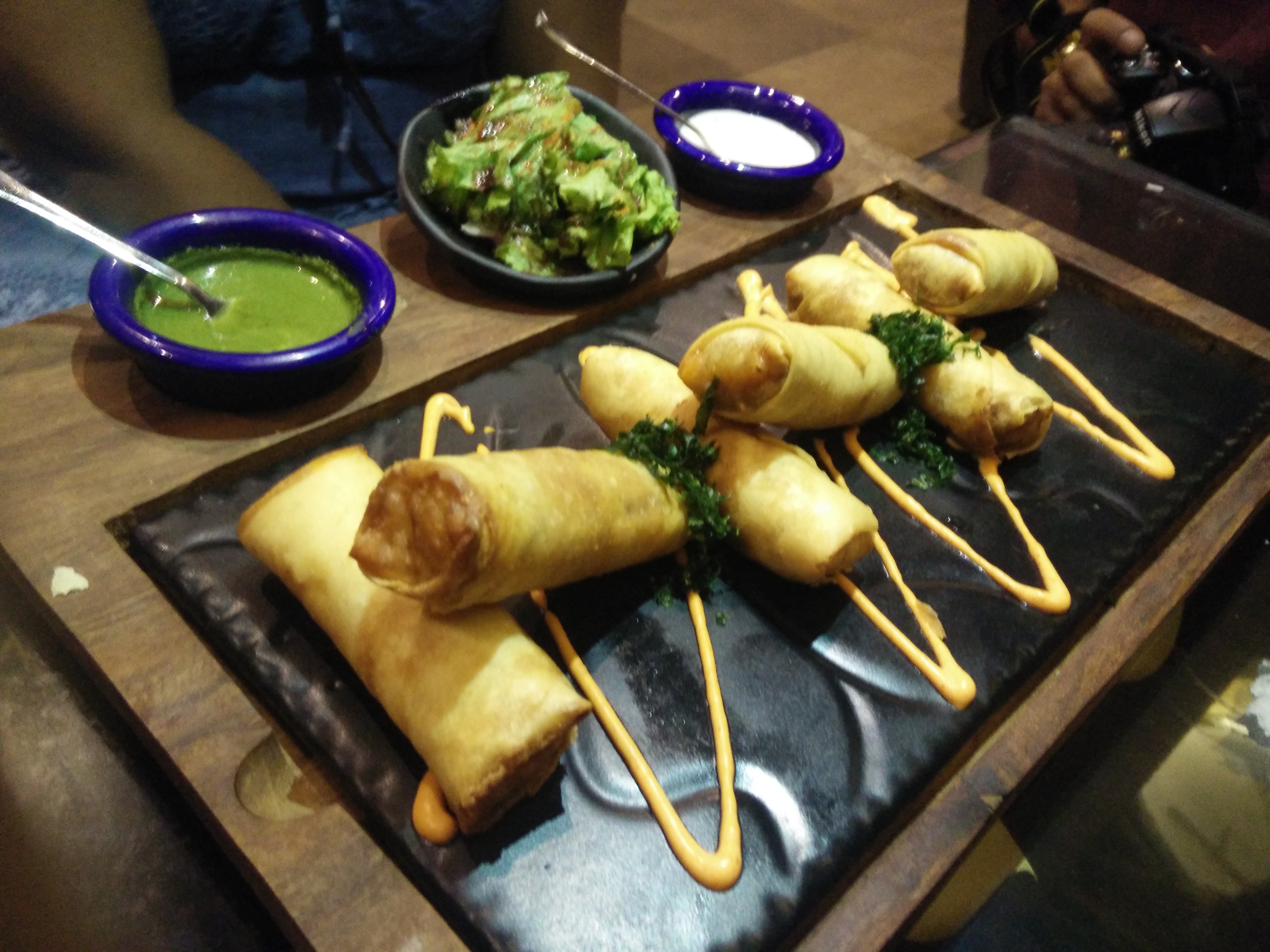 The focus of Barush is mainly on Gourmet Indian Food and Family Dining. For this reason they have sectioned tables tailor-made for families.
The food is indeed different and desi at heart. The Anaari Chicken Tikka Chaat was a tangy yummy amalgam of pomegranate kernels, chatapata grilled chicken, sweet tamarind chutney and yogurt. Thoroughly enjoyed this one.
They also have a wonderful version of Mutton Seekh Kebabs called the Karaari Mutton Seekh. These are spring rolls carrying the flavorful mutton seekh. Again, such a combination has hardly been seen before and hence, full marks for the idea and the taste as well.
Talwari Chicken Tikka, a wonderfully presented dish (as the name suggests, seekhs replaced by mini swords). Decent amount of flavors and a finely cooked dish.
Naanizza (Pizza on a naan base) at Barush was undoubtedly my favorite dish. A wonderful idea to get the toppings of a pizza onto the rtraditional and yummy tandoori naan. Thumbs to taste. (This is way lighter than a pizza and hence not too filling).
The Chakhna Platter was an amazing accompaniment with their signature and very well presented cocktails.
For main course their Tiffin Box Meals had a bowl each of Dal Makhani, Mixed Veg and Shahi Paneer/Butter Chicken. Served with a rice pulao, curd and mango pickle, this was a filling meal and especially made for Indian comfort food lovers.
For Desserts, the Chocolate Papdi Chaat was Excellent with so many chocolatey elements like; a chocolate biscotti, brownie crumble, vanilla ice cream and choco sauce.
The Rabri Tart was amazing too. A big biscuitty tart completely filled with rabri, dry fruits and silver varq. Loved it to the core.
Overall, I loved the experience at Barush CP