So after a long wait, Delhi's favorite Himalayan Cafe is finally back in Hauz Khas Village and it is as amazing as ever. With rustic and beautiful interiors, YETI HKV brings the best of Himalayan/Nepalese cuisine to Delhi's platter. Not only do they serve Delhi's favorite Street food delight viz. Momos in their authentic ultra juicy avatar, they have some surprising varieties of meat that would impress adventurous taste buds as well.
Talking about Momos, Mutton Momos & Buff Momos are highly recommended (latter only iff you're comfortable with the mentioned variety of meat). The signature range of dips truly enhance the Momo Experience.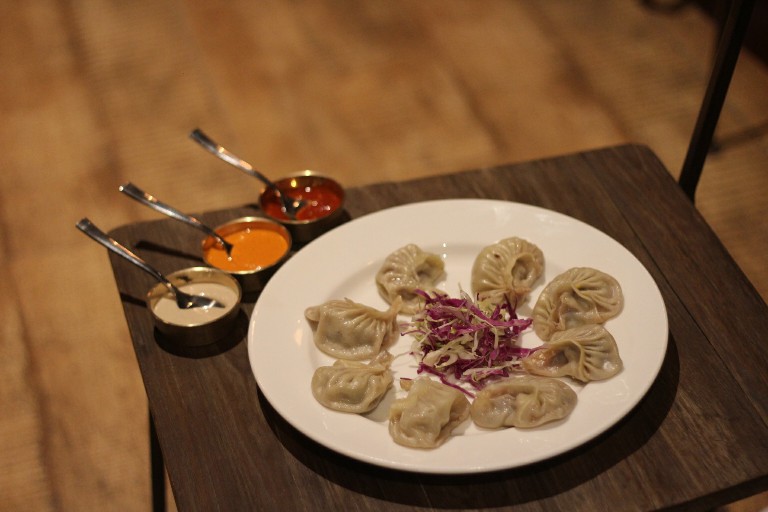 If you've had enough of simplistic steamed Momos, you can go for the unique & simply delicious Newari Momo Cha. Tiny bite sized Momos topped with a subtle sesame based bite sauce.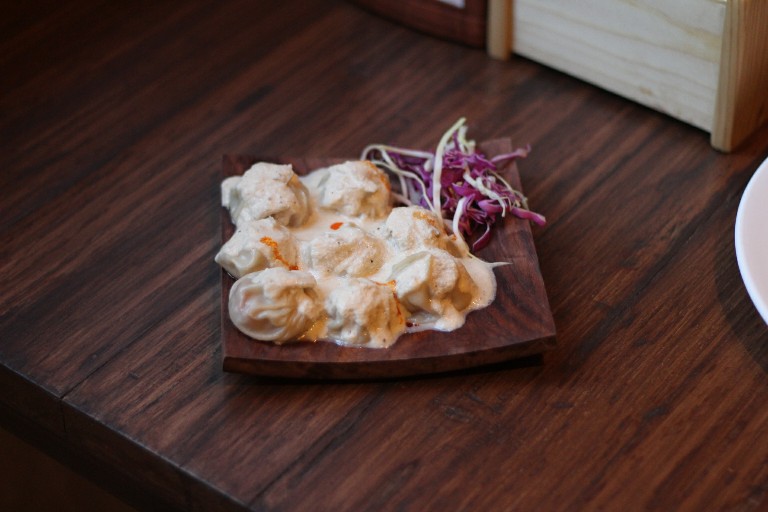 Then the Shabalay is a fried variety of Momo and each plate brings three (which may sound less, but wait till you see the size of each Shabalay). These hearty friend Momos would remind of you of the Spanish empanadas.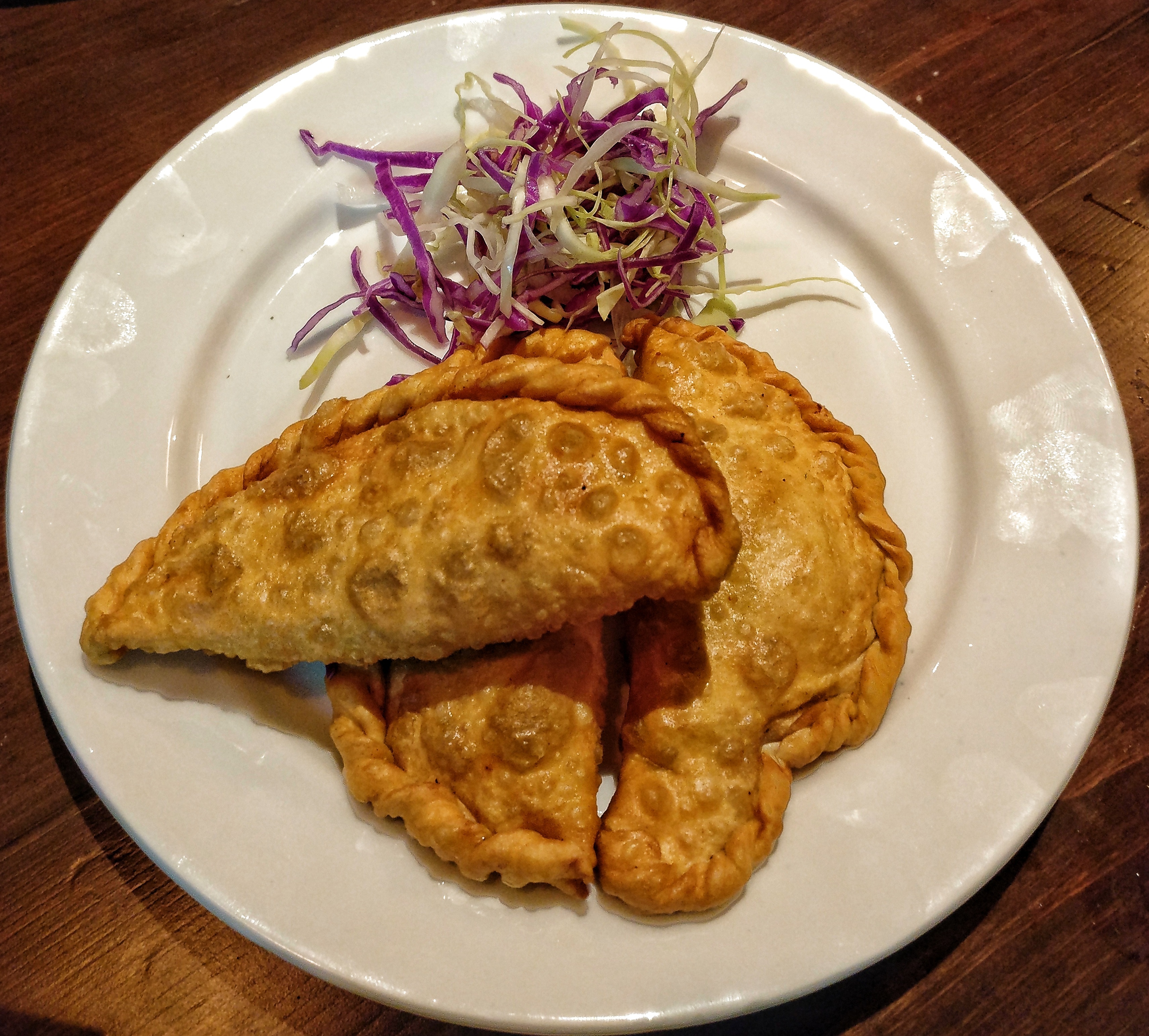 Also Check Out: Best Momos in Delhi
After savouring the comfort food, it was time to experimental tasting from the Meat Galore at Yeti HKV. So this culinary adventure started with Bhutun which is stir fried Goat maw. The crunchy snack was tossed in some in-house spices which made for the outstanding flavors.
Love Chilli Chicken? Well then you just can't resist the Spicy Chicken Dry Fry. The Nepalese snack had just the right mix of fiery spices complementing the fried chicken.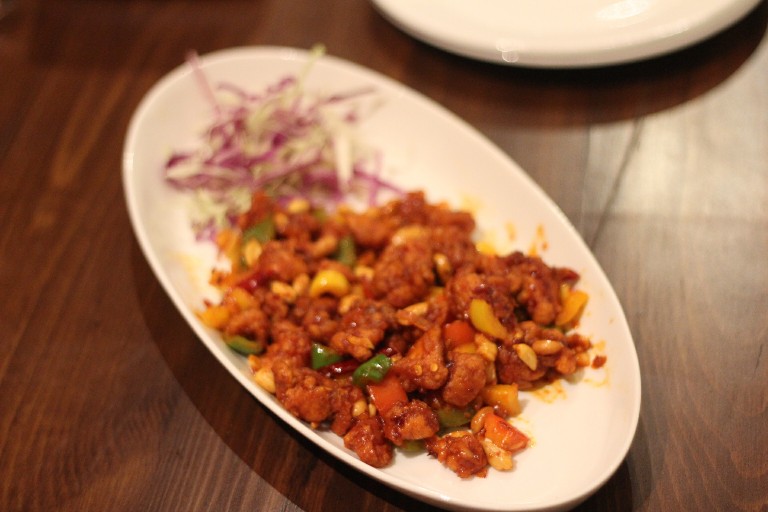 The Chefs at Yeti make some wonderful &  wholesome Authentic Thalis. Starting with my personal favorite, Thakali Thaali. It consisted of a wonderful spicy Mutton Curry which I thoroughly enjoyed with the steamed rice. Other elements of the Thaali; the Masoor daal (very homely & tasty), Rai(mustard seeds) ka Saag along with Gundruk & Mooli Pickle.
After the very homely & comfort food Thakali Thaali, it was time for another Carnivore adventure for the taste buds. The out of the box Nepalese & Tibetan Thalis had some cuts of meat which aren't served anywhere else in the City (to the best of my knowledge). This meat lovers' galore had items like Tongue of Buff, and Lungs. The homemade Sausages in the Tibetan Thank packed a perfect Burst of flavors, and was one of my favorite dishes from the platter.
As whimsical as it sounds, the Thalis had some really good dishes, not denying that some of the elements would be a bit experimental (especially the tongue and the lungs cooked in an array of spices). Nevertheless, the flawless range of Himalayan/Nepalese dishes and some wonderful curries would be enough for foodies of Delhi NCR to make this restaurant an entry to their must-try lists.