Wine and Chocolate Appreciation Session by Art Chocolat
I was recently invited to be a part of Wine and Chocolate Appreciation session hosted at ITC Sheraton, Saket. Hosted by Art Chocolat in association with Sula Vineyards, this session was full of words of wisdom by the Wine and Chocolate experts and connoisseurs.
We were made to taste an array of different Wines from Sula and with each tasting wine glass, there was a carefully and thoughtfully selected piece of chocolate.
"The right way of Drinking a wine is to let the aroma take over your senses".
From the right way of holding the wine glass, to the right of sipping it, each and every insight about Wine Drinking was shared with us. A lot of unanswered questions like;
Why is wine expensive and
How to buy the right wine and
How much to spend on it?
were answered at the session.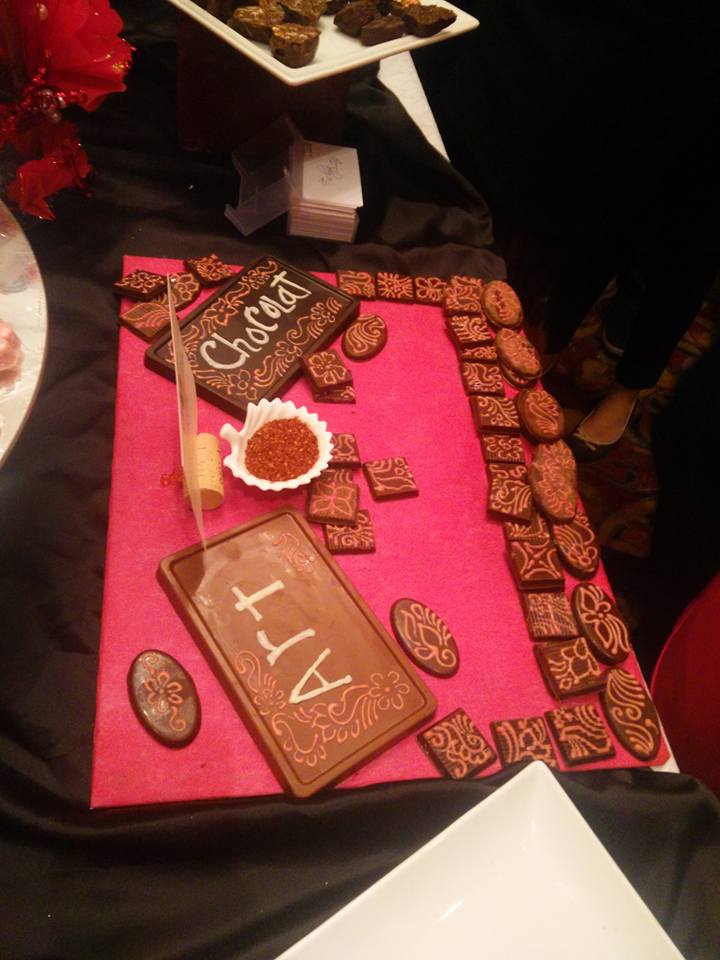 A speaking session was also dedicated to health benefits of Wine and Chocolate. It was surprising that these sinful pleasures also have some great positive effects on your health, when taken in the right amounts.
There were some really talented chocolate makers present for the session. These talented ladies were behind the different kinds of chocolates. From Sea salt to Guava Ganache, the gourmet chocolates of finest qualities were presented to us along with the fine Sula Wines.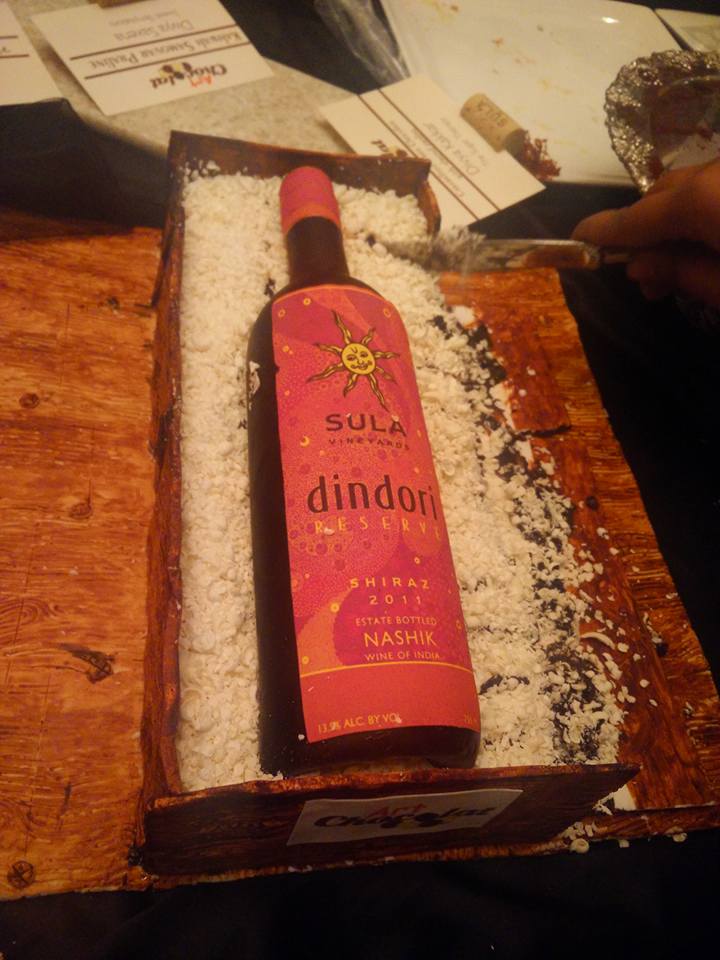 At the end, there was a beautiful cake based on the beautiful Sula Dindori Reserve Wine Bottle by Sweet Sensations (A talented young Home Baker). The cake cutting marked the end of this lovely insightful session. Each participant was given a certificate of participation by Art Chocolat.
Not only my knowledge for wines increased, but I also got a chance to meet some of the finest people from Sula and Art Chocolat. The experiences and knowledge they shared were priceless and I indeed went home taking something way more than a certificate.