Gadre Premium Seafood is India's largest seafood exporter. They have come out with a super delicious innovation called Crab Sticks. These sticks taste like crab meat, however, *surprise surprise* these are made completely out of fish. Hats off to the new technology that drives of your apprehensions about eating crab. They hosted a wonderful tasting session at Cafe Public Connection (CPC), CP.
Under this session, the chefs at CPC showcased their talent and the versatility of these crab sticks, by making some super delicious dishes out of these.
The crab claws were crispy fritters packed with amazingly fresh meat from the inside. It was hard to imagine that the delicious crab taste was coming out of fresh fish and not crab. This was the magic of Gadre's new technology. These crab claws were served with a delicious Thai sweet chilli dip. A delicious combination indeed. (The Gadre team was kind enough to present us a pack of frozen crab claws, which were fried and the magical taste was recreated even at home).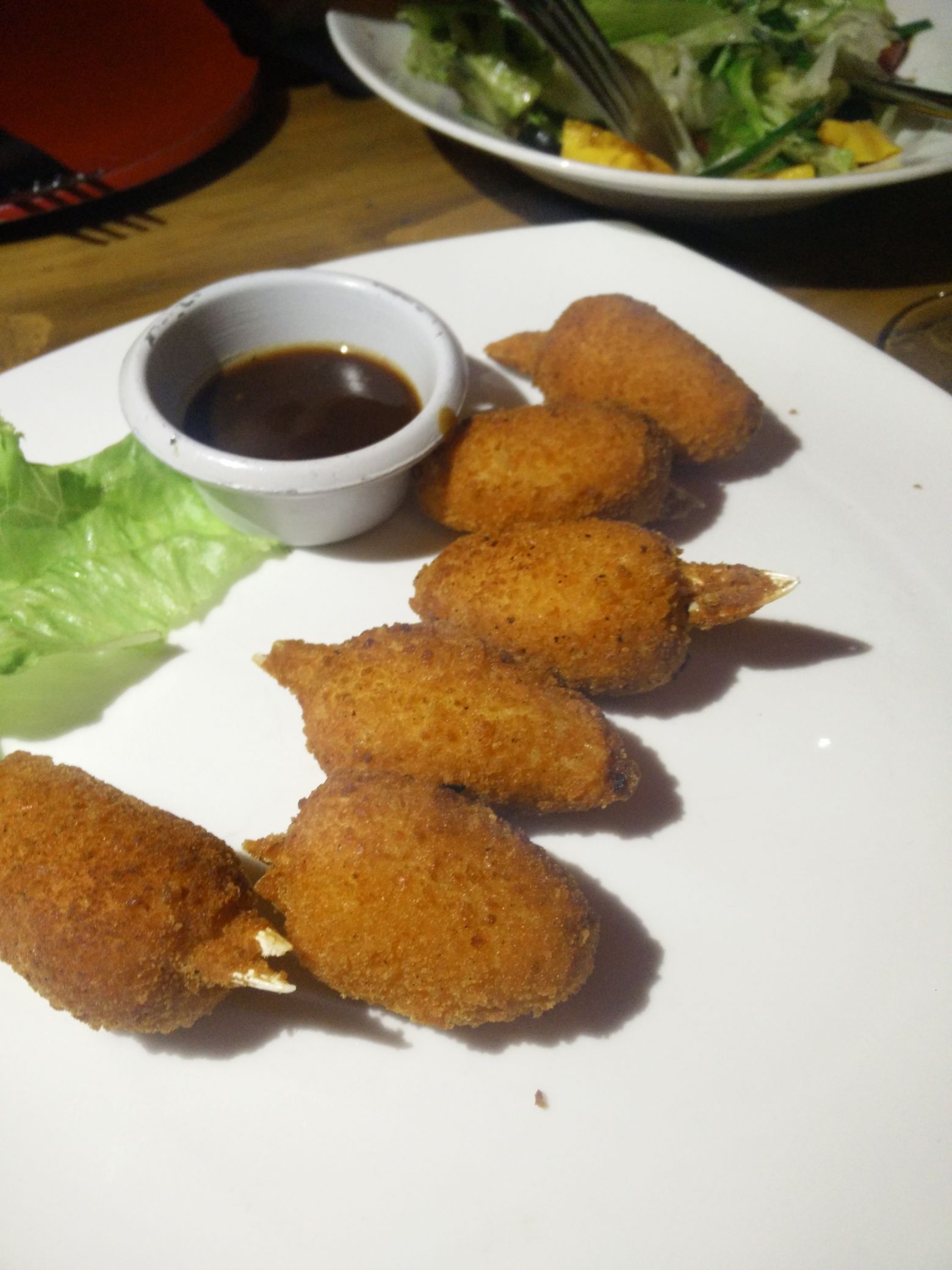 The Raw mango Crab Stick Salad was a burst of colors and flavors alike. With fresh mango slices, delicious crab sticks and assorted veggies topped with a pinch of balsamic vinegar. One of the most delicious salads thanks to the amazing Gadre crab sticks.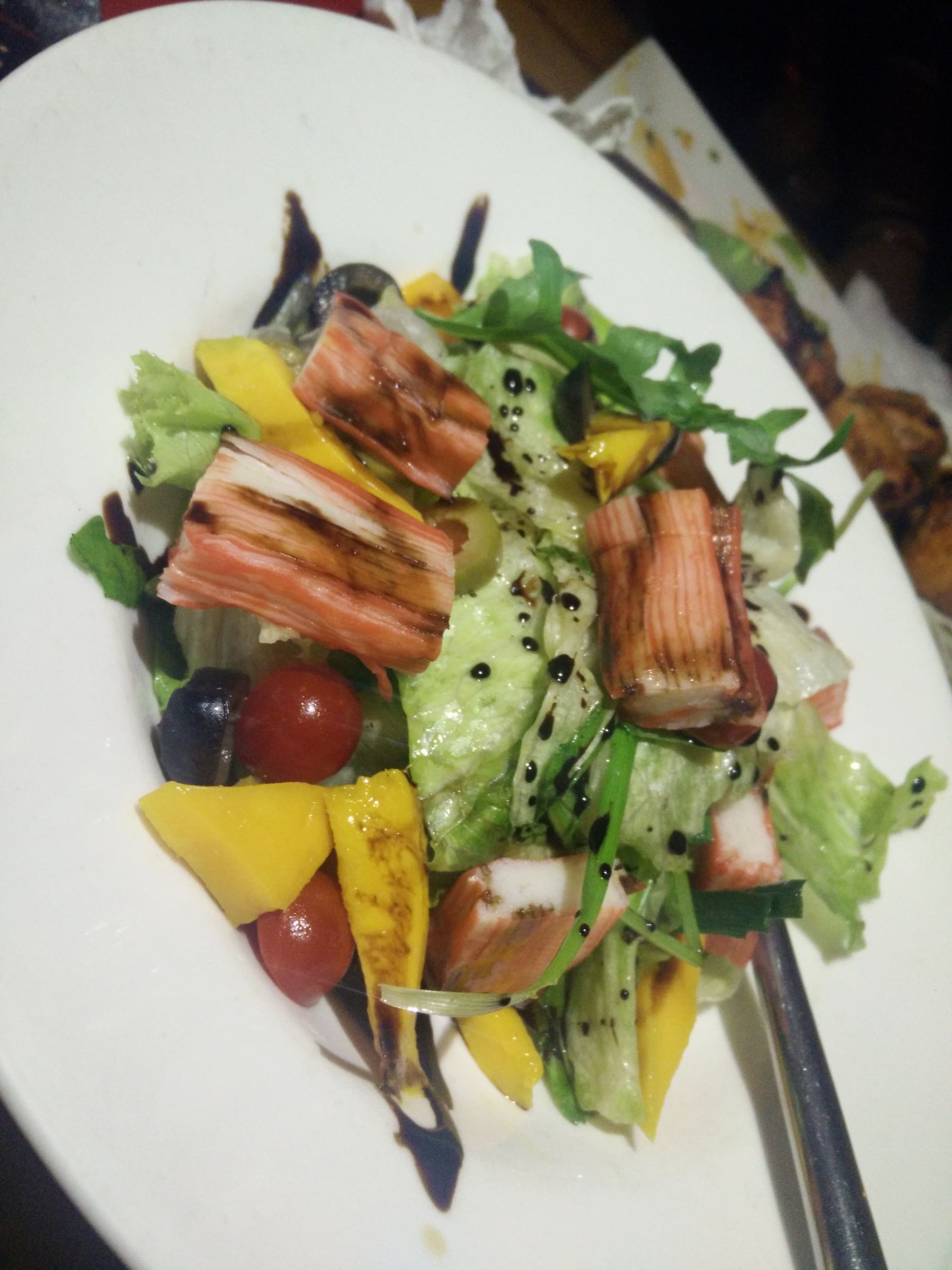 I also loved the crab cakes. Again, these were crispy fried bars packed with yummy crab-like fish meat served with a BBQ dipping sauce.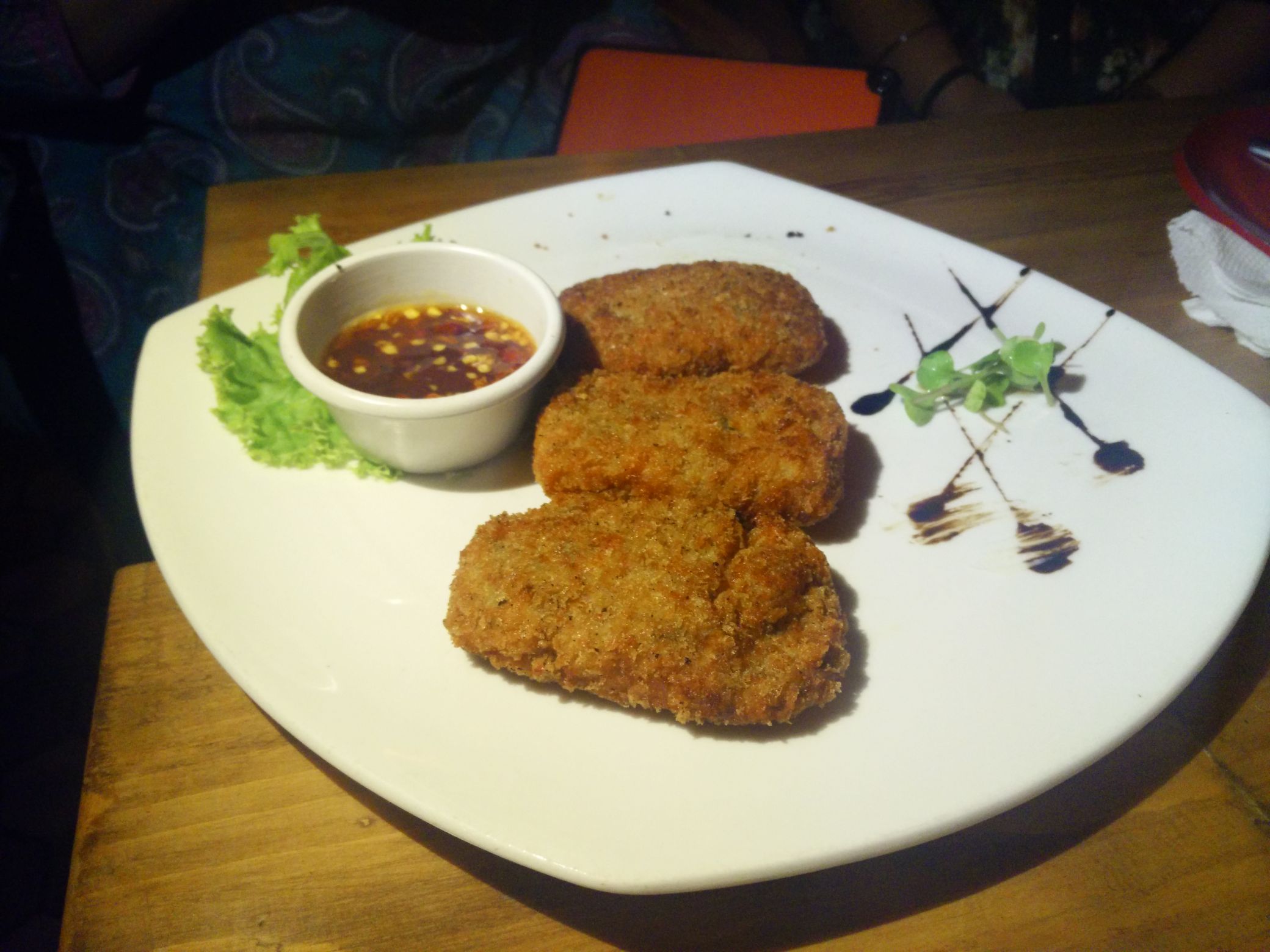 There were other delicious items like Butter Garlic Crab Sticks and Crab spring rolls. I must say that trying all these dishes, I can finally call my self a fan of crab. The aromatic and tasty crab sticks made of fish is indeed an amazing innovation and a bliss for seafood lovers who refrain from eating crab meat.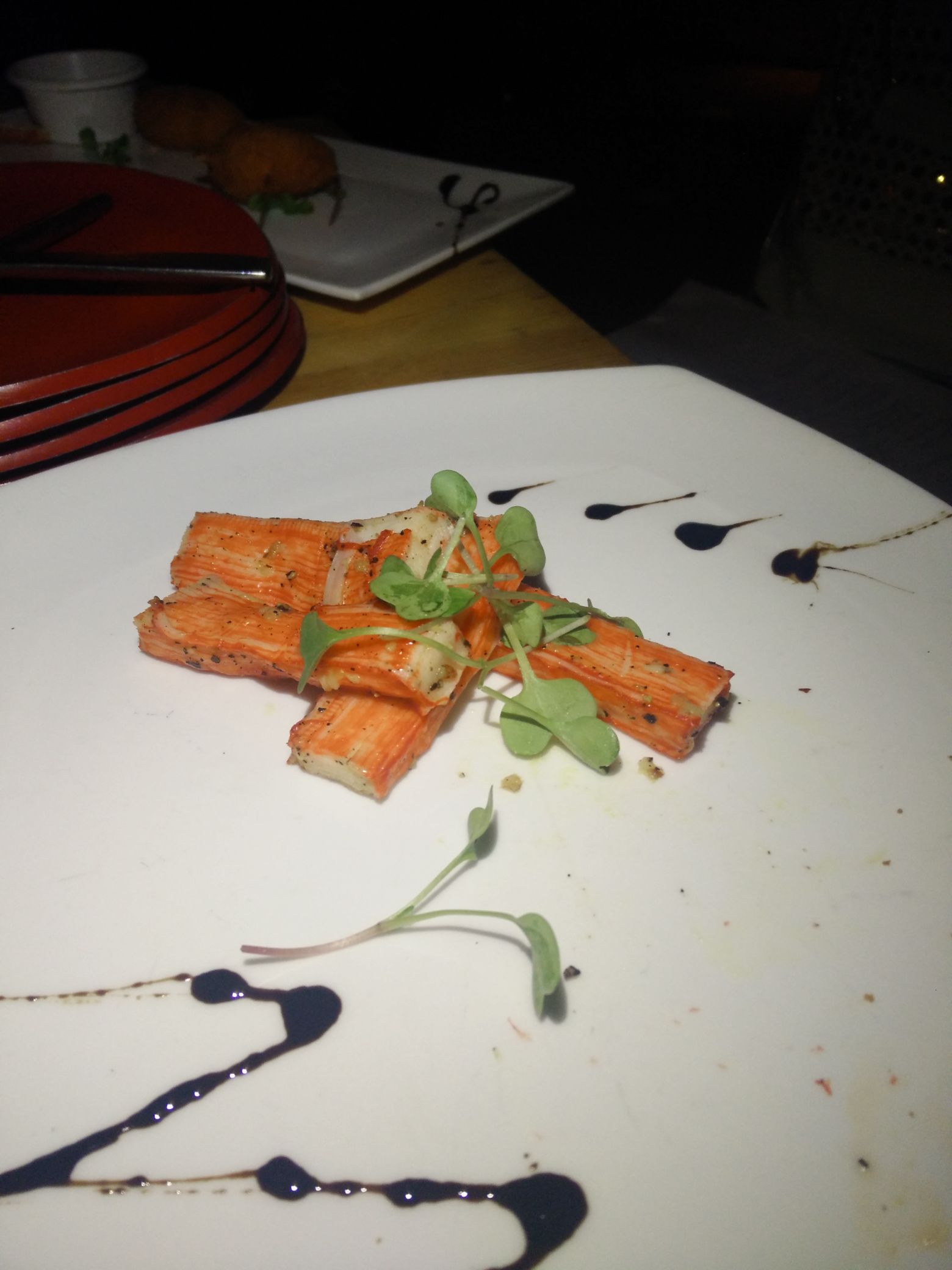 The event itself was attended by a host of wonderful people including media persons, prominent bloggers, team GoZook and Team Gadre. Cafe Public Connection was indeed a wonderful choice for the event, for it's spacious and classy interiors. Would soon be ordering a lot Crab Sticks from Gadre Seafood.
Do check out their website: http://www.gadre.co.in/