Remember how RoohAfza used to be our favorite childhood cooler after those long playing sessions. Till today, no summer month is complete without having RoohAfza. Some have it on the rocks, some mix it with Milk, but have you ever imagined a RoohAfza coffee? Well, welcome to the new age as Barista and RoohAfza bring to you two extremely innovative and refreshing RoohAfza beverages that are going to change the way you've been drinking this legendary sharbat.
Masaaala RoohAfza & RoohAfza Shakerato are the latest additions to the beverage menu at Barista Coffee Company's selected outlets PAN India.
The first one is a classic minty concoction of masala & soda with a delicious & fruity twist of RoohAfza. After sampling multiple glasses of Masaaala RoohAfza, I am sure of it becoming a sensation among shikanji lovers and RoohAfza lovers alike. The hearty glass of this uberly rejuvenating drink will cost you just Rs. 179/- and it will be available at leading Barista coffee shops.
Now it's time to reveal the most innovative of the two newly launched drinks; the RoohAfza Shakerato. Yes, RoohAfza infused coffee is now a thing and it will be my go-to drink for lazy mornings as it balances the bitterness of a 100% Arabica espresso shot and also balances the sweetness of RoohAfza, creating a symphony of refreshing and awakening flavors that will kickstart your mornings like anything.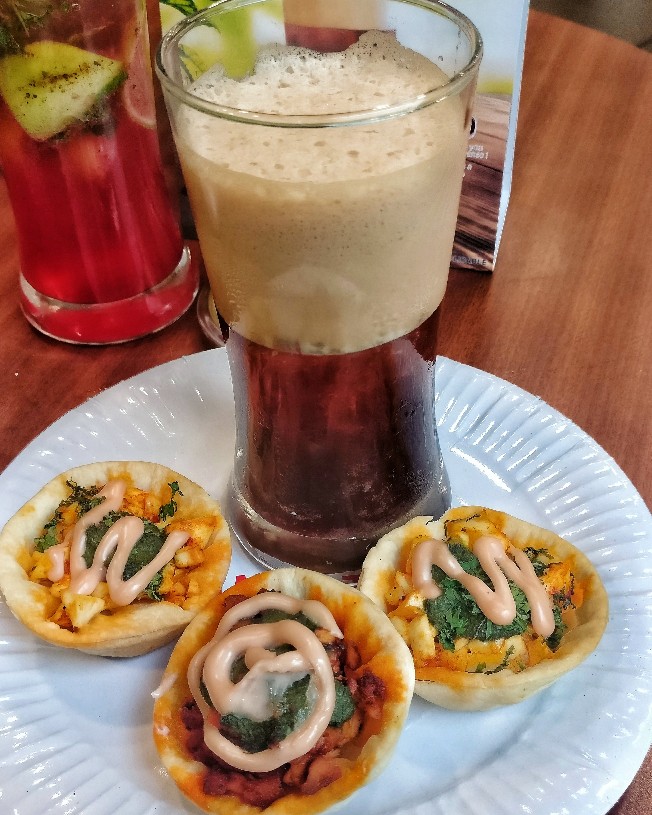 We were at the fun launch event, attended by contemporaries, media & the CEOs of Hamdard & Barista Coffee Company.
Mr. Mansoor Ali, Chief Sales & Marketing Officer, Hamdard said, "This endeavor is a part of the transformational phase that Hamdard is currently in. One of the key focus areas is to establish a connect for Roohafza with the millennials of today, and be available to them in the formats and environment they hang out in. There has been a
perceptible move towards natural, herbal products in the consumer space, and RoohAfza sits naturally on this positioning."
Mr. Mansoor was very enthusiastic about the product and it was great striking a conversation with him and knowing the brand ideology at Hamdard.
Mr. Puneet Gulati, Chief Executive Officer, Barista's words about the exciting new beverages are quoted below; 'Innovation has been the cornerstone to our success and that's the mantra we would carry forward for the future as well. Barista is excited to partner with Hamdard and launch a fresh new perspective in cold beverages. The proposed Coffee fusion drink Roohafza Shakerato, nicely blends our coffee made from 100% Arabica beans and the established flavour of Roohafza. Our endeavor is to line up more exciting offerings in times to come. Our association with Hamdard is a testimony to the fact that we keep having newer reasons for guests to visit our stores.'