Coffee is our lifeline beverage. From waking us up to energizing us for that hectic day, it also is one of the most enjoyed hot beverages. In this age of competition and hundreds of outlets and a couple of big player, we wonder how could one stand out? Here is where Dunkin' Donuts just won our heart. Being our favorite donut, burger and coffee outlet, we always love what they offer. However, with their latest range of coffees, their game has levelled up.
New Coffees by Dunkin' Donuts India
We'll start with the one we liked the most. The Therapeutic Cappuccino is the BEST fusion of coffee and hot chocolate we've ever come across. With its cinammon flavor, I'd like to quote myself, 'This isn't the coffee we need but the one we deserve'. Also, according to Coffee Artistes at Dunkin', this is the warm fuzzy friend who gives you warmth and support.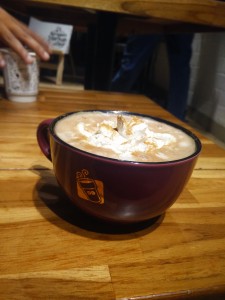 The Bangalore Start Up Coffee by Dunkin' Donuts
Drink up, Start Up with this amazingly delicious roast coffee. The blend is absolutely the perfect of coffee. Aptly named, it is just the beverage you need to start your day(or company)
The Tough Guy
Pinch of brandy in your coffee? This is exactly what you need for the perfect dose of toughness and strong flavors in your cup of coffee.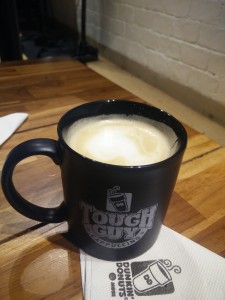 The Dunkin' Black Coffee
Black Coffee minus the bitterness, 0 calories, tartiness of lemon, just what you need for a healthy cup of coffee.
All in all, the experience of having Dunkin' Donuts has been augmented by leaps and bounds because of the amount of thought, expertise and creativity that has gone into their latest line up of tasty coffees.