Ice Cream is one of the most liked and celebrated desserts around the world. So, London Dairy, one of the best Premium Ice Cream Brands decided to send in a box of two delicious flavors of the signature ice cream tubs to the FOODelhi HQ.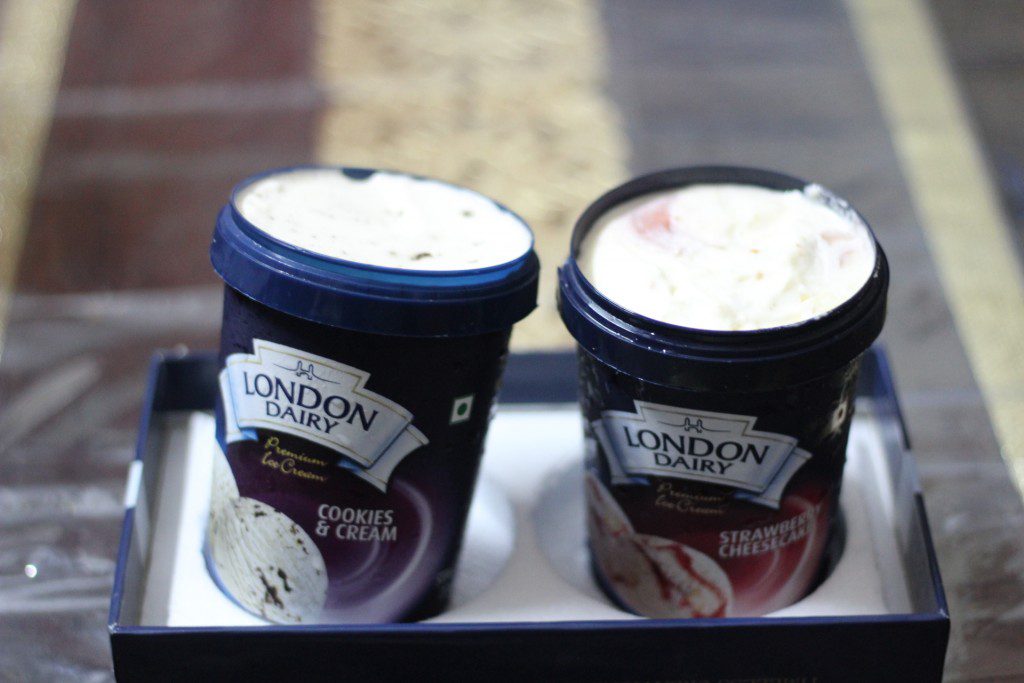 National Ice Day with London Dairy
We all are celebrating National Ice Cream Day on the 17th of July every year. Now this is one holiday we all need to get so that we can take out some time for indulgence and savor this creation of the food demigods, so kudos to the team London Dairy for taking the initiative and sending in the lovely Cookies & Cream Ice Cream and the Strawberry Cheesecake (my little brothers have already claimed the Ice Cream throne and have totally owned both the tubs).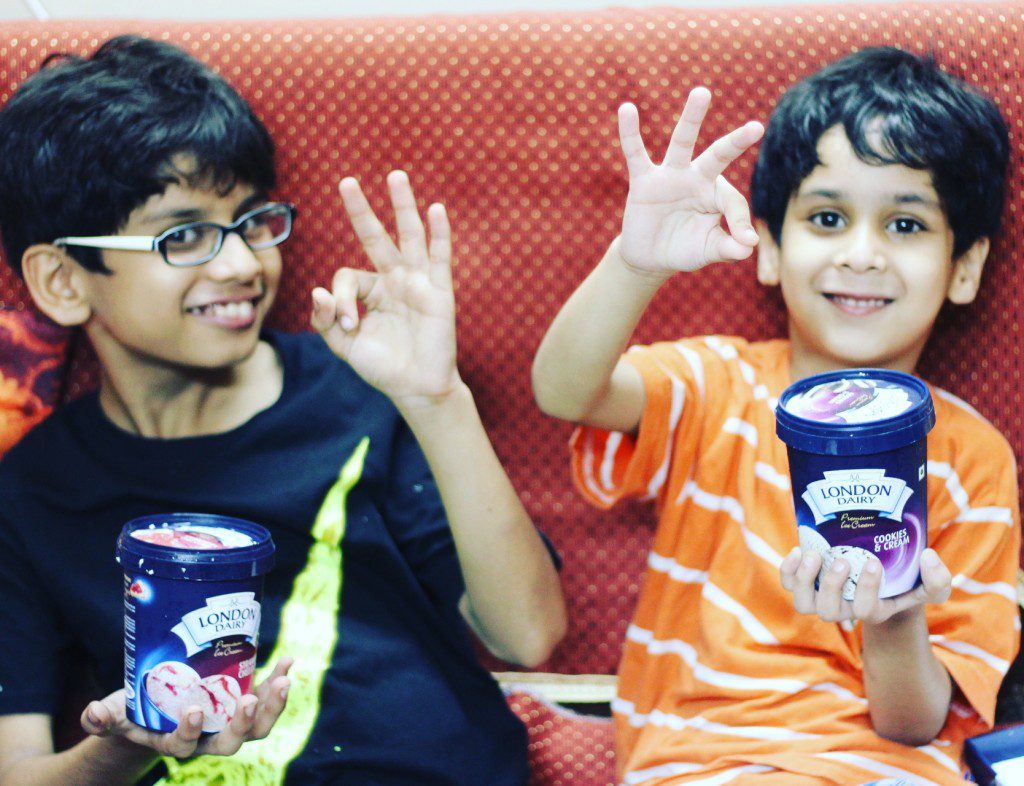 So let's all get together and take out some time to appreciate our beloved Ice Cream in our own ways. Some, as I've heard, are planning an Ice Creaming Swimming Pool to take a dip in. I refuse to appreciate this idea though, Ice Creams are just for eating, savoring and enjoying and hence, they need to be consumed and not applied or bathed in. My request to these people; 'Please stay away from the London Dairy Ice Creams at least!'
Jokes apart, we'd like to wish our readers a very Happy National Ice Cream Day. Enjoy the delight and share it (however difficult it may sound) because, an Ice Cream or anything edible tastes best when you have a loved one to share it with.
London Dairy Ice Creams are available at your nearest super market and they have an array of wonderful flavors like Cookies & Cream, Tiramisu, Strawberry Cheesecake, Chocolate Brownie Delight and what not! Premium Gourmet Ice Cream at its best.
Follow us on Snapchat, username- foodelhi
Instagram.com/foodelhi
Follow London Dairy on Instagram and Twitter