Got a chance to experience the soon-to-open Odeon Social. Situated by the iconic Odeon cinema, this restro-bar has a super innovative theme. Be prepared to experience big time nostalgia, as you go #BackToSchool with Odeon Social. With it's high school themed interiors, ambience, props and even utensils, Odeon Social has a lot more to offer in terms of food as well.
Coming from the house of Social Offline, the menu is more or less the same that you'd find at other Social Outlets. However, the whole idea of dining amidst such innovative and quirky school themed interiors, you party is surely going to rock.
Must Try Dishes at Odeon Social
Will come to the drinks later, I'll quickly let you know the dishes that mustn't be missed while dining or partying at Odeon Social in Connaught Place.
Fish Tacos
These tiny little tacos rolled inside butter paper, contained fresh fried fish and a mildly tangy coleslaw. I liked this snack and it went perfectly with my Electric LIIT.
Fish and Chips
Now I really these fried fish tidbits served with a super flavorful lehsun dip. Even the fries weren't the plain ones, they were lightly spiced with some Indian flavors.
Chinese Bhel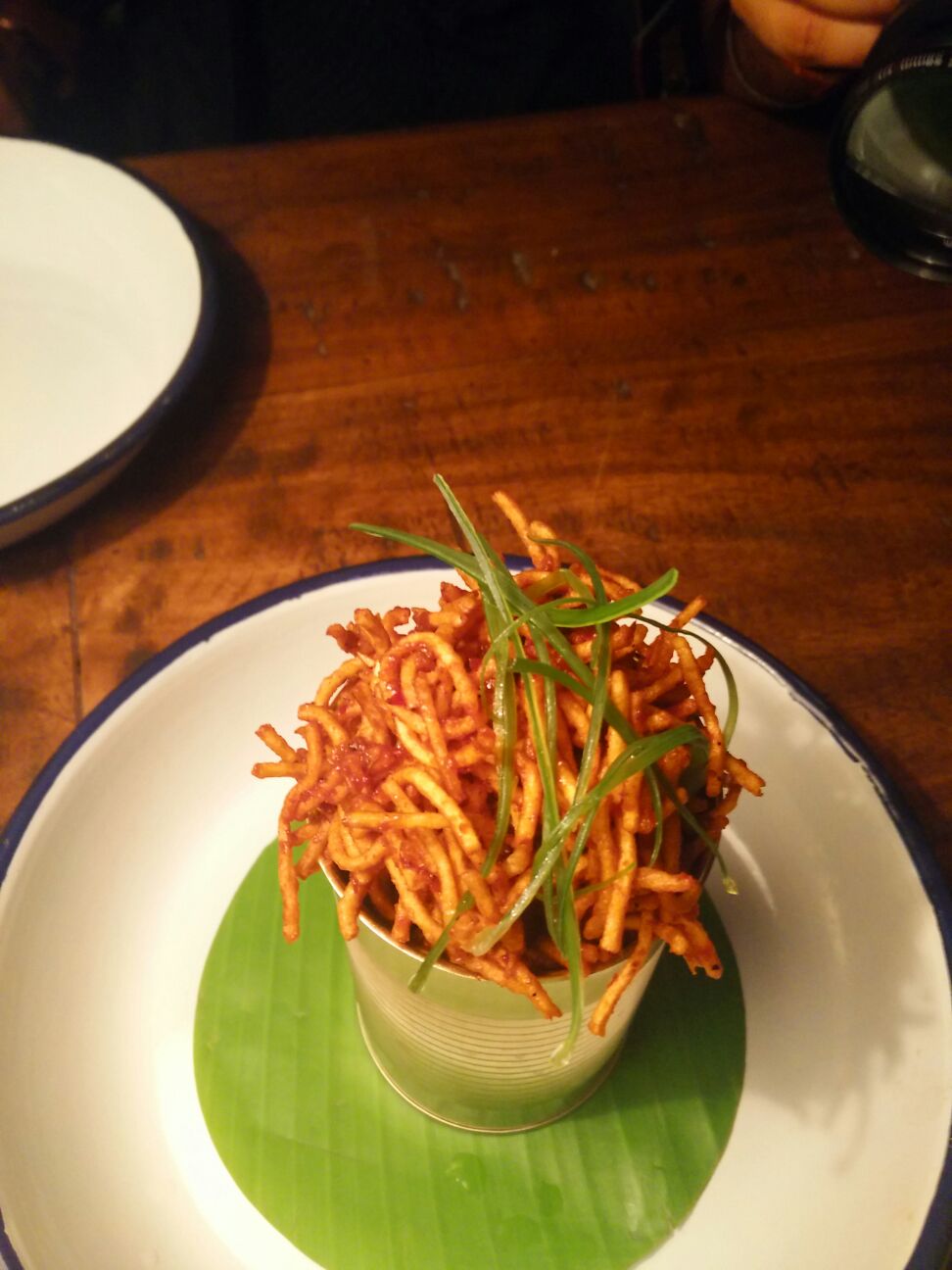 Lemony and Masala laden crispy fried noodles.
Butter Chicken Biryani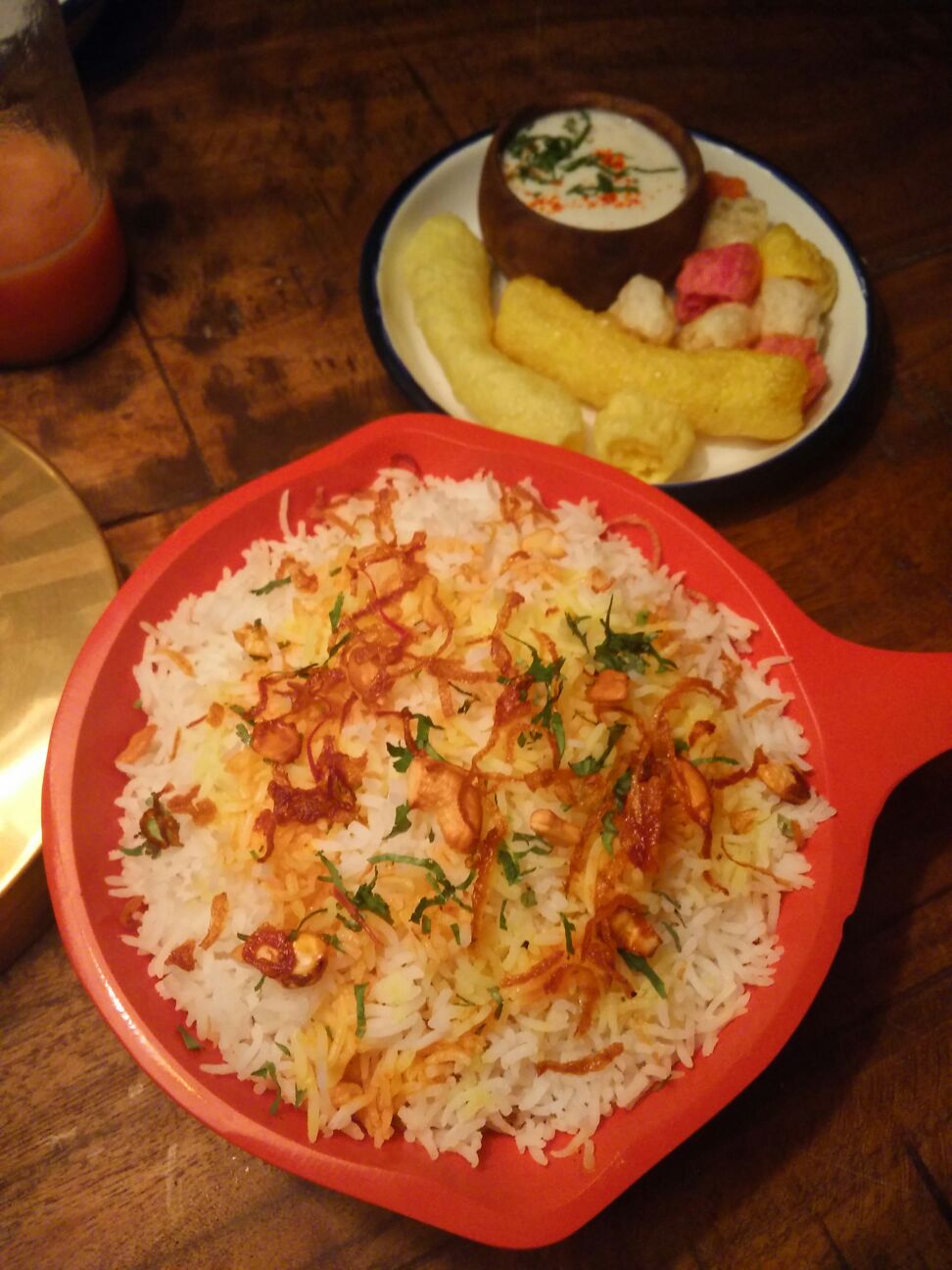 Fragrant and Aromatic Biryani with a twist of our North Indian Favorite Butter Chicken. This is a highly recommended dish.
Apart from these, we tasted a couple of Chinese meal boxes, chilly chicken and sizzlers. The sizzler was the dish we loved amongst these.
Makhani Roasted Chicken Pita Bao was more than delicious with it's sauces, fresh Pita and divine pulled roasted(tandoori chicken).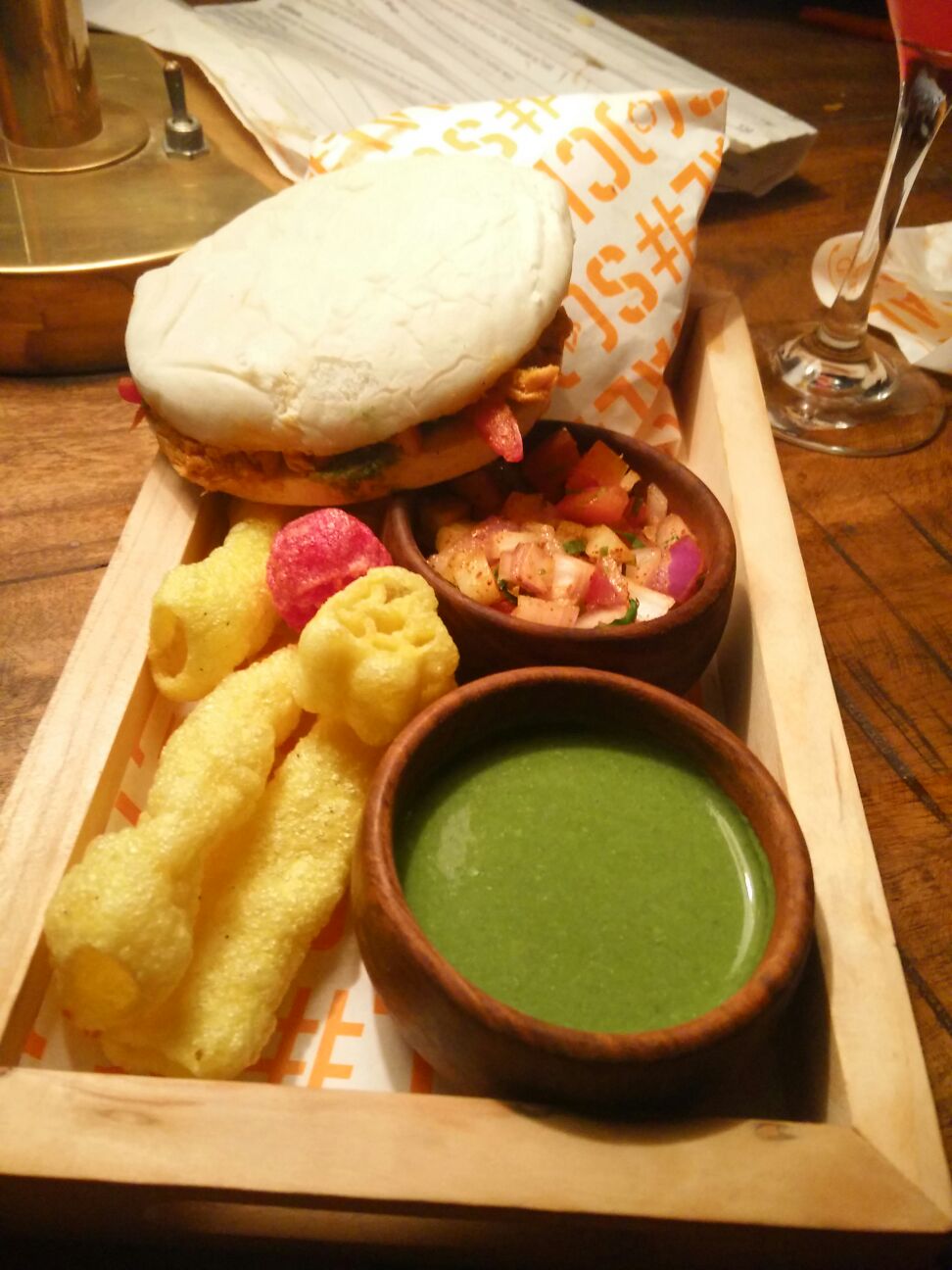 For drinks, Social Offline is anyway famous for the Long Island Iced Teas, the Electric one was just too good.
Cosmo Explosion had an amazing presentation and taste as well.
Desserts at Odeon Social Offline Connaught Place
We tried three different desserts at Social Offline CP aka Odeon Social.
Chocolate Blood Bath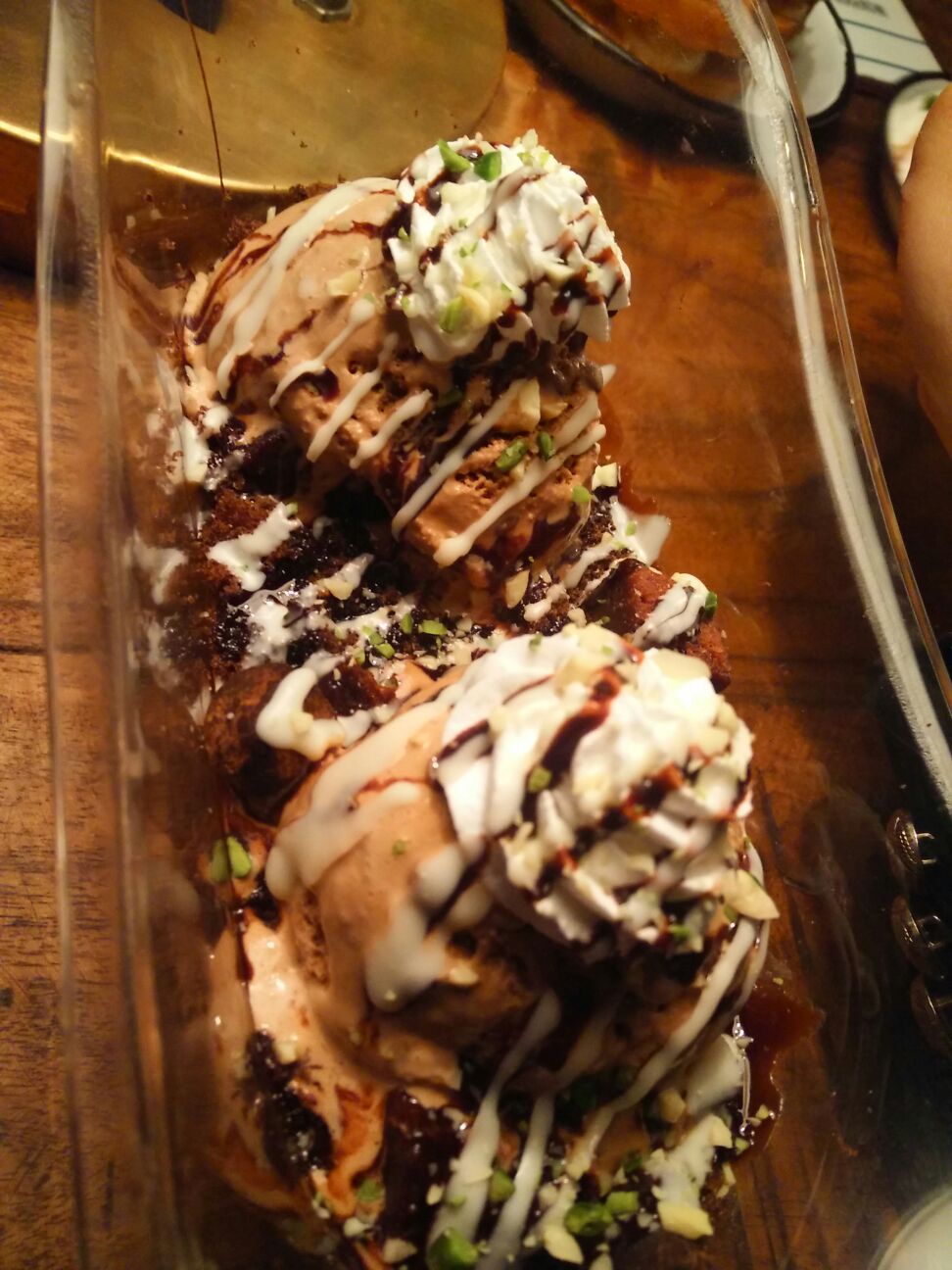 This was THE BEST DESSERT on the table. A complete overdose of chocolate for which no one could complain.
Banoffee Pie
Different but a dessert that wasn't meant for my palate at least (could pass).
Sticky Toffee Pudding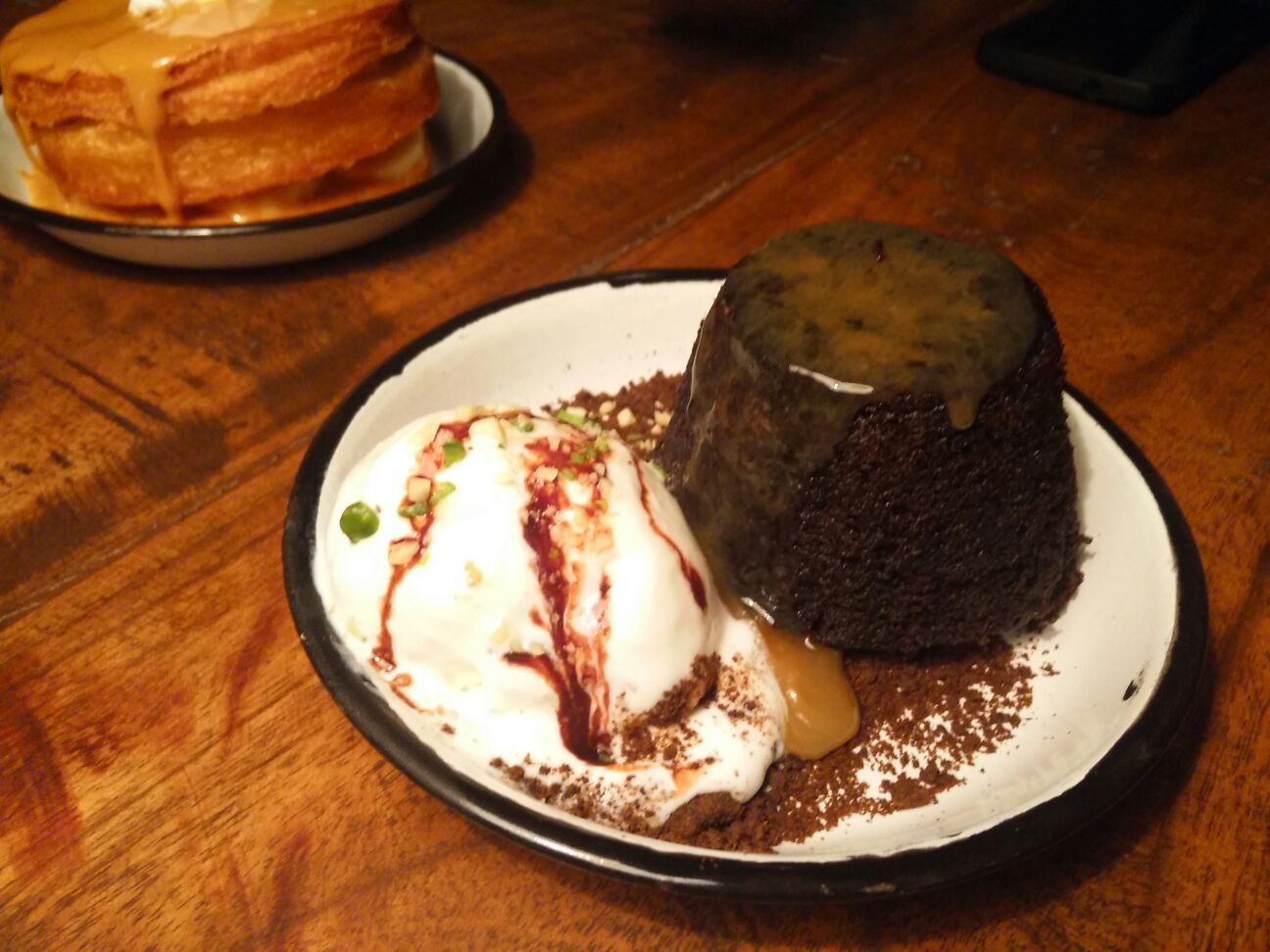 Tasted like Brownie topped with toffee syrup and vanilla ice cream.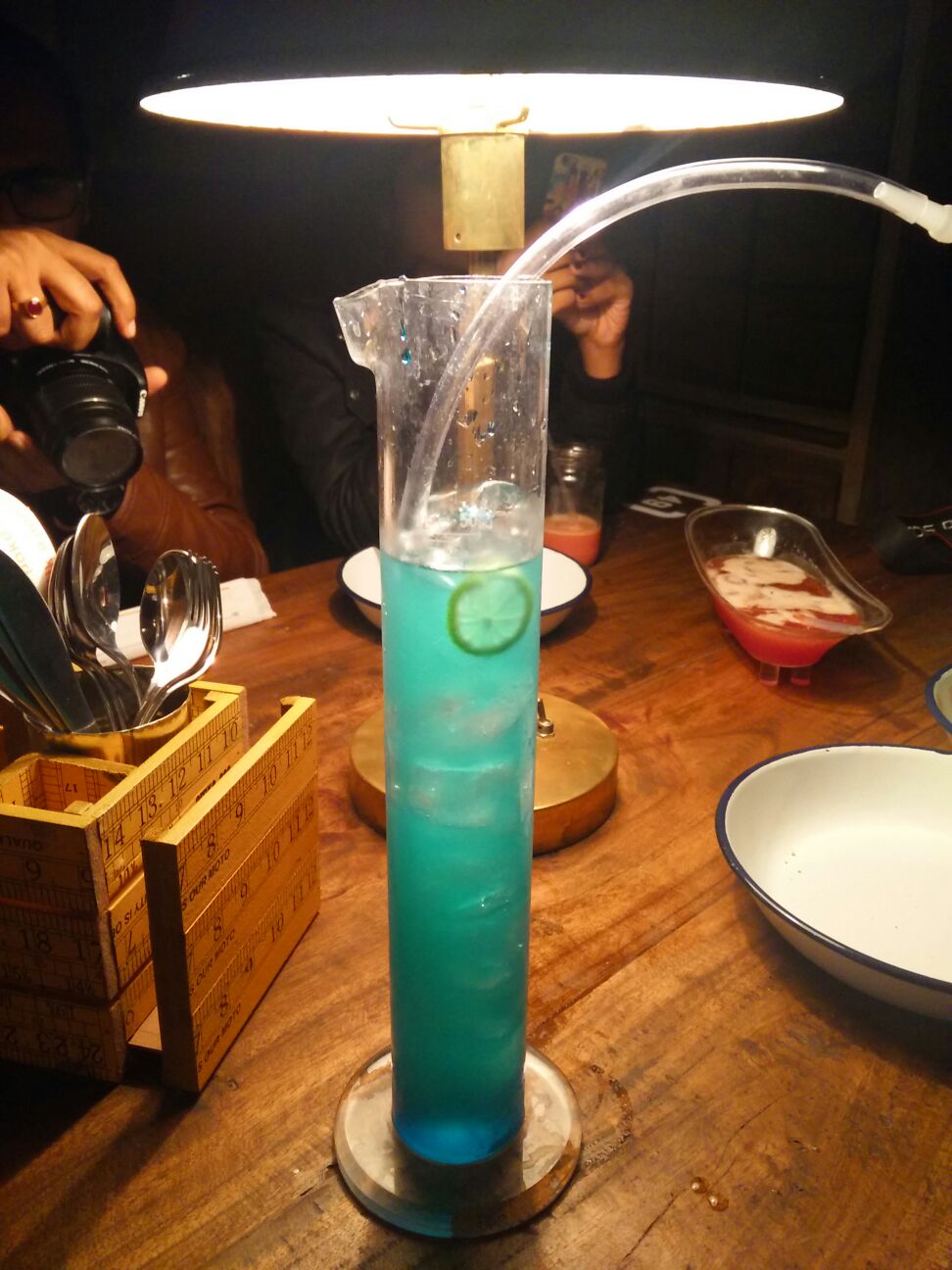 All in all Odeon Social is the NEXT BIG Party destination in CP and I am surely going to become one of their most frequent patrons.
P.S.- Don't forget to ring the school bell while leaving (something we might not have been allowed to do during our own school days).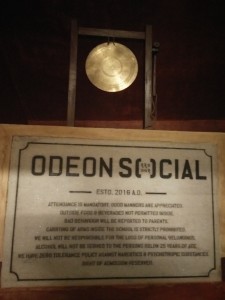 ---